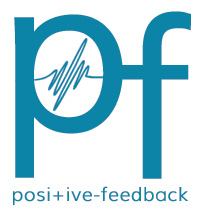 You are reading the older HTML site
Positive Feedback ISSUE 72
march/april 2014
Acoustic Sounds' New RCA Shaded Dogs Reissues and the Pines of Rome Legacy
by Andy Schaub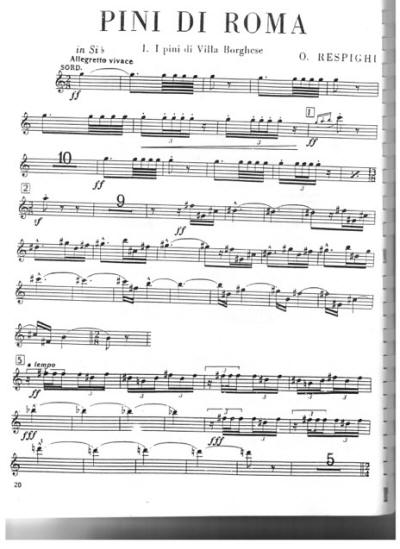 According to Wikipedia, "[Pines of Rome] was recorded in stereophonic sound by Fritz Reiner and the Chicago Symphony Orchestra in Orchestra Hall in 1957, […] for RCA." What it doesn't say is that this has become a very famous recording, at least from an audiophile perspective, with mint RCA Living Stereo LSC-2436 1S-1S first pressings selling on eBay, not unusually, for $500. There have been lots of reissues but only the first pressing really captures the glorious sound of the original recording. Having said that, there have been a couple of more famous reissues, most notably from the now defunct Classic Records and, more recently, from Acoustic Sounds. I'll say right from the beginning that in my opinion this list indicates the relative sound quality, from the best to the worst:
1. The first pressing
2. The Acoustic Sounds reissue
3. The Classic Records reissue
What this doesn't really convey is the subtle differences between the different masterings and pressings, which will compromise the bulk of this discussion. I'll chat a bit about the other two Acoustic Sounds' Shaded Dog reissues as well.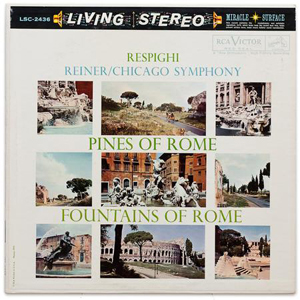 I. The First Pressing
As I said, I think the first pressing does sound the best, and I got a deep discount on mine because the cover was in less-than-perfect condition, but the vinyl was mint. The 1-S 1-S first pressing has the most open sound with the most natural treble and the cleanest bass. It really does represent a reference. Although Respighi isn't my favorite composer, when I want to be awed by sound, I go to this pressing. I consider myself very fortunate to have it in my collection.
II. The Acoustic Sounds Reissue
The Acoustic Sounds reissue isn't bad. It's a little bit dark sounding but the detail is there. Perhaps there's a tendency for it to be overly warm, but you do get the same sense of awe and power that you get from a first pressing. It's just slightly less well balanced tonally. For anyone who wants this performance (and sound) of Pines of Rome in their collection, the Acoustic Sounds reissue is by far the best value; and you don't have to go scouring eBay for a 1-S 1-S.
III. The Classic Records Reissue
Quite honestly, the Classic Records reissue is kind of pathetic. I got the very last version of it and the first thing I had to do was use a very sharp reamer, very carefully by hand, to increase the size of hole enough to fit over my spindle. Then, when I did get it to fit, an overly bright record without very much bass emphasis greeted me. It really sounded like a totally different performance. I'm only glad that I spent the $20 on it so that I would know how good the Acoustic Sounds reissue is by comparison.
IV. Acoustic Sounds' Shaded Dogs in General
So, just to recap, Acoustic Sounds has reissued three RCA LSC Shaded Dogs that are quite famous, specifically:
1. Fritz Reiner - Rimsky-Korsakov: Scheherazade
2. Fritz Reiner - Respighi: Pines of Rome & Fountains of Rome
3. Fritz Reiner - Moussorgsky / Ravel: Pictures At An Exhibition
I think that, musically, Pictures at an Exhibition is my favorite, and I have an early (the emphasis on early) Classic Records reissue of that which has a very delicate and pleasing tonal balance; however, the Acoustic Sounds reissue is richer tonally and has a more controlled treble. I have very fond memories of listening to the Classic Records reissue, but looking at it objectively, the Acoustic Sounds reissue is overall better. I've never owned a copy of Scheherazade before, however—for $30 per disk for records of this quality—it seems well worth picking up the whole set; and while I can't say I like all the music, I appreciate the recording as an audiophile and think the Acoustic Sounds reissue of the one original that I have really does capture the majestic quality of the performance. I think that pretty much summarizes my observations.
Kindest regards,
Andy
P. S. On a different but related topic, I have subscribed to the Music Matters 33RPM reissues of Blue Notes. I have the first two, Coltrane's Blue Train and Grants Green's Idle Moments, and am very pleased with them. They have nearly the sound quality of the 45RPM reissues but are much more convenient. I still prefer Blue Note early or original pressings but only have two that fall into that category and have to confess that I just can't afford anymore. So the Music Matters 33RPM reissues make a nice set.
It's been a while since I've updated my list of components so, just as a point of reference, I'm currently using a Transrotor Fat Bob S with an SME V and a Dynavector XV-1s. That goes into an Audio Note AN-S2 stepup transformer and from there into the MM-level phono section of my Audio Note Oto Phono SE Signature integrated amplifier, after which it eventually becomes music!