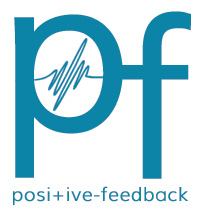 You are reading the older HTML site
Positive Feedback ISSUE 72
march/april 2014
Treasures of Spanish Art Song
by Stephen Francis Vasta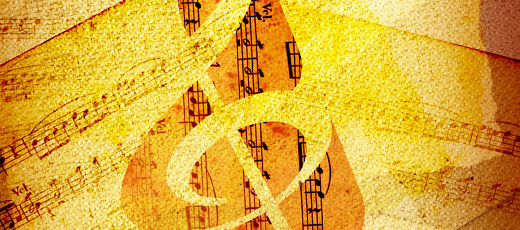 FALLA: Tus ojillos negros; Siete canciones populares espa ñolas. MOMPOU: Combat del somni; Deux mélodies. TURINA: Poema en forma de canciones; Homenaje a Lope de Vega. OBRADORS: Dos cantares populares; Tres morillas; La guitarra sin prima; Copias de Curro Dulce. TOLDRÀ: Seis canciones. E. HALFFTER: Dos canciones. R. HALFFTER: Marinero en tierra. MONTSALVATGE: Cinco canciones negras.
Javier Recio, tenor; Jorge Robaina, piano. NEA Classics NEA 002 (2 CDs). TT: 99.39. Downloads at neaclassics.com: mp3, 192 Kbps; AIFF, 1411 Kbps (lossless)
Programs of Spanish art song have generally run to just a single disc (LP or CD), comprising either overly selective surveys of "standard" works—Falla, Granados, perhaps Obradors—or, more recently, expositions of twentieth- and twenty-first-century material. Thus, the NEA Classics release merits attention simply for offering so extensive a survey, ranging from the mainstream style of Falla and Turina, through the exploratory expressive gestures of Eduard Toldrà, to the gentle modernisms of Xavier Montsalvatge (lyrical, with mild dissonances) and Rodolfo Halffter (a five-song cycle compressed into a concise nine minutes). That it's all been done so well makes this collection all the more valuable.
The Spanish tenor Javier Recio has a warm lyric voice, unusually firm and rich in the midrange. Like other good recitalists, he has an easy, immediate narrative manner that draws the listener's attention to the story, not just to the singing. He often sounds like he's phrasing in full sentences, inflecting the text naturally even when it plays against the music's rhythmic scansion, as in Toldrà's Nadie puede ser dichoso. He draws on his timbral chiaroscuro to conjure varied emotional colors. He's grave and dignified in Obradors's Tres morillas; pensive in Turina's Si con mis deseos; delicate and caressing in Toldrà's Cantarcillo, Montsalvatge's Cancion de cuna, and other songs in lullaby style.
All the interpretations are excellent; I found the Falla, Montsalvatge, and Toldrà cycles most striking. Montsalvatge's Cinco canciones negras use Caribbean song and dance forms as a framework for broad-scaled expression: intensely ambivalent in Cuba dentro de un piano; playful and introspective in Punto de Habanera—though the basic rhythm is not my idea of a "habañera"!—gentle and affectionate in Cancion de cuna; and infectiously buoyant in the Canto negro. Toldrà's set of Seis canciones begins mysteriously before opening out into serene, assured confidence -- even the gently intoned Cantarcillo doesn't turn coy.
Under the circumstances, Falla's Siete canciones populares españolas might well seem oddly chosen: we're used to hearing them sung by women, and there are already plenty of good recordings. Recio's freshly considered performances, however, bring these chestnuts to new life. His manner in the first two songs is relaxed and sympathetic; I'd prefer a more spacious rendering of the third, Asturiana, but the phrases flow easily at the chosen tempo. In the final song, Polo, the soloist brings off the melismas freely—even the opening flourish, which sits low, is of a piece with the rest of the voice.
For all of Recio's artistry, however, a few technical blemishes remain: the register balance that serves the low and middle ranges so well hasn't quite been sorted out up above. Higher notes are variable in quality: full-throated and soaring in Rodolfo Halffter's Gimiendo por ver al mar...; tight and white in Mompou's Jo et pressentia. The same upward leap in Ernesto Halffter's La niña que se va al mar is ungainly in the first strophe ("niña") and freer in the third, on an open vowel ("corazon"). Conversely, an unsupported falsetto begins the third strophe of Obradors's Tres morillas; in the next line, however, Recio finds a better coördination, and the rest of the verse is impressively done.
At the piano, Jorge Robaina is an outstanding collaborator. His normally warm tone sounds a bit brittle in the upper octaves—note the start of Obradors's Copias de Curro Dulce—but this may be a function of the instrument, or, perhaps, of the engineering. Robaina brings off technically demanding writing—such as Falla's faux-guitar figurations, always problematic for the keyboardist—with natural-sounding aplomb. I suspect, however, that it's such passages as the coruscating downward arpeggios in Mompou's Pastoral, and the layered textures of Turina's Dedicatoria and at the end of Copias de Curro Dulce, that will resonate in the memory.
The packaging is distinctive: a hinged metal box, with an inlaid spine for one CD on each side, holding a booklet that includes texts, trilingual translations, and program notes. I have a few nits to pick about the booklet, though. The track listing numbers the tracks straight through the two CDs, as tracks 1 through 45, rather than beginning again at "1" for the second disc. And, since the Catalan text of Mompou's Combat del somni requires four translations, the producers have chosen to set the Catalan and the Spanish side-by-side, and then to reprint the Catalan alongside the other three languages. This isn't a bad solution, but I didn't immediately see the second set of translations, and wondered why they'd been omitted!
Stephen Francis Vasta is a New York-based conductor, coach, and journalist.