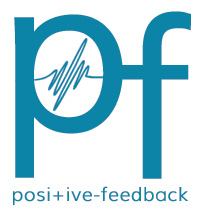 You are reading the older HTML site
Positive Feedback ISSUE 72
march/april 2014
Vinyl in the Round
The '70s Singer-Songwriter Trifecta: Sony/Legacy reissues Paul Simon's Paul Simon, There Goes Rhymin' Simon, and Still Crazy After All These Years
by Ken Micallef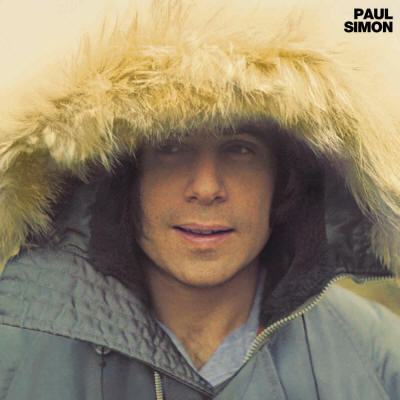 With the albums, Paul Simon, There Goes Rhymin' Simon, and Still Crazy After All These Years, we see a gifted singer-songwriter getting his sea legs as a solo act and alluding to the even bigger successes that were to come. Simon's early solo work has only ripened and grown more enjoyable with the passing years. And though you'd be hard pressed to find a songwriter below the age of 40 who cites Simon as an influence, can you name a better pop song than "Kodachrome"? Or "An American Tune"? "Loves Me Like A Rock" or " Me and Julio Down By Schoolyard"?
These 180 gram reissues are outstanding, both physically and generally speaking, sonically. Each comes with a download card for your deepest digital delights (maybe your kid wants to hear Paul Simon in iTunes). Frankly, I already lost the download cards! Originally released on Record Store Day October 2013, the Simon reissues didn't get a lot of press, undeservedly so. Remastered at Sterling Sound and pressed at RTI, these are beautiful pressings with equally pristine covers, also restored to their original colors. Each LP comes with a thick plastic inner sleeve for the vinyl, and a thin outer plastic jacket. I opted for my own thicker plastic covers.
After Simon & Garfunkel's breakup in 1970 Paul Simon taught songwriting (of all things) at New York University. When he finally got his songwriting groove back, the result was 1972's Paul Simon. Produced by longtime Simon & Garfunkel confederate Roy Halee, and performed by such studio ringers as Airto Moriera, Ron Carter, Larry Knechtel, and Hal Blaine, Paul Simon was a definitive stylistic left turn, the evolutionary next step of a gifted artist exploring new sounds. That freedom spawned top ten hits in the reggae tinged "Mother and Child Reunion" and the joyful "Me and Julio Down by the Schoolyard." These songs were more lighthearted, infectious and musically buoyant than anything in the Simon & Garfunkel catalog and set the template for later musical explorations that would practically become Simon's trademark. Paul Simon topped the charts in the United Kingdom, Japan and Norway, and the U.S.
Recorded in Kingston, Jamaica, Paris, Los Angeles and New York, Paul Simon offers warm sound and decent dynamics but in absolute audio terms it's a 1960s recording. The sound, though not as detailed, dynamic and rich as the three-years-in-the-future There Goes Rhymin' Simon thoroughly relates its folk storyteller leanings. You can hear Simon stretching in the Paul McCartney worthy "Run That Body Down," the song's gentle pulse, falsetto vocals and longing melody a ringer for the ex-Beatles debut, McCartney. Simon greets them white man blues in "Panorama Blues"; takes a seminal South American excursion in the lovely "Duncan," then wins us over completely with the infectious hits "Mother and Child Reunion" and "Me and Julio Down by the Schoolyard," which still sound fantastic.
As good as Paul Simon was, There Goes Rhymin' Simon was the songwriter's watershed moment. The album produced mega hits in "Loves Me Like a Rock," "Kodachrome" and "Take Me To The Mardi Gras," scoring Simon top ten chart action the world over. Released in May, 1973 There Goes Rhymin' Simon "Combined a variety of musical textures (from a touch of gospel to an infectious trace of Jamaican rhythm to a hint of the old Simon and Garfunkel grandeur)," wrote LA Times critic Robert Hilburn. "Simon's new album firmly establishes him as one of our most valuable and accessible artists."
Once again assisted by top session cats, from Cornell Dupree, David Spinozza, Barry Beckett, Paul Griffin and Roger Hawkins to Airto Moreira and gospel vocal group The Dixie Hummingbirds, There Goes Rhymin' Simon is carefree and upbeat, track by track, each song a joy. Retaining the musical feel of Paul Simon, but attaining a more produced, glossier yet still soulful production sheen, Simon reveled in songs where every genre he touched, each stylistic shift, hit paydirt gold both financially and creatively. Simon employed the mighty Muscle Shoals Sound Studios house band to fuel many tracks, from the gospel good-foot shimmy of "Love Me Like a Rock" to the Dixieland sway of "Take Me to the Mardi Gras." He even commented on the state of the country in "American Tune," singing of feeling "weary to my bones" and offering the kicker anti-war line "you can't expect to be bright and bon vivant so far away from home."
This LP sounds fantastic. I didn't have an original copy on hand to compare, but if it's like many Sony/Legacy vinyl reissues, often remastered by Mark Wilder (such as Miles Davis' mono Milestones), it may sound better than the original LP. "Kodachrome" bounds out of the gate with deep bass, chattering percussion, detailed and springy-sounding and resonant acoustic guitars and joyous good vibrations. The record as a whole has a very wide soundstage peppered with unusual instrumental sounds darting around the mix like scurrying farm animals. And this is one large farm. Layered vocals, stereo panned drums and percussion, horns with biteóthis a very dynamic, rich, even lush recording that begs you to turn it up. The LP's seriously warm low end can be a bit boomy, and long decay trails on guitar and cymbals aren't particularly natural sounding, but this is a "studio as instrument" approach that revels in its own sense of nuanced hyperrealism. "Love Me Like A Rock" is the zenith of this approach, the Dixie Hummingbirds singing over Simon's playful vocals, Roger Hawkins' drums arcing from channel to channel. If ever an album could lay claim to soundtrack of the early 1970s, There Goes Rhymin' Simon is the one.
Written after the end of Simon's marriage, 1975's Still Crazy After All These Years was infinitely darker than its predecessor, the music revealing a bitterness and cynicism that belied the albumís feelgood tracks "My Little Town" and "Gone At Last." The album's biggest hit, the mourning-over-a-march-beat ď50 Ways to Leave Your Lover" was the creation of Simon and drummer Steve Gadd, whose laid back military groove offered ordered contrast to Simon's doleful lead vocal. An insular record made with producer Phil Ramone and a handful of New York session players, it's also rather monochromatic sounding , the muted drums and flat acoustic guitars perhaps mirroring Simon's state of mind. Hit single "My Little Town" marked a reunion of sorts with Art Garfunkel, but the overall mood is bitter, disillusioned and cynical as in the bitchy "Have a Good Time."
It's bizarre how dynamically clipped this LP sounds. After the glory of There Goes Rhymin' Simon, the guitars of Still Crazy... sound tinny and small, drums are compressed, and though it's New York's top session players, the LP lacks energy. Still Crazy... was a huge success for Simon, but the recording quality had nothing to do with it. This was the mid 70s after all, and perhaps the mire of Nixon, Vietnam, and "women's lib" (!) was channeled through these most likely cocaine addled studio musicians and one depressed songwriter. And as much as I love the verses of "50 Ways to Leave Your Lover" with their dreamy chords and innovative drumming, the song's smug disco beat chorus and litany of rhyming "plan, Stan; bus, Gus; coy, Roy" couplets feels as smarmy as snorting white powder off a woman's belly in the bathroom at Studio 54. But Still Crazy After All These Years topped the charts, spawned four Top 40 hits, and won Grammys for Song of the Year and Best Vocal Performance.
After three back-to-back successful studio albums, Simon wrote music for the film Shampoo and acted in Woody Allen's Annie Hall. In 1980 Simon released One-Trick Pony, which produced his last big hit with "Late in the Evening," an upbeat song fueled again by the inventive rhythms of drummer Steve Gadd. In the 80s Simon's career became directionless, the songwriter claiming writer's block. 1986's Graceland changed all that, its pop, a cappella, rock, isicathamiya and mbaqanga (singing styles of the South African Zulus) styles recorded in Johannesburg, South Africa with many local musicians including Ladysmith Black Mambazo. Graceland remains Paul Simon's most successful solo album to date.