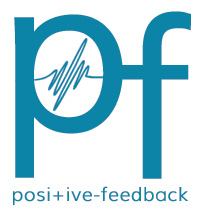 You are reading the older HTML site
Positive Feedback ISSUE 72
march/april 2014
Trenner & Friedl Pharoah Loudspeakers
by Wojciech Pacuł, images by Wojciech Pacuła | T&F, translation by Andrzej Dziadowiec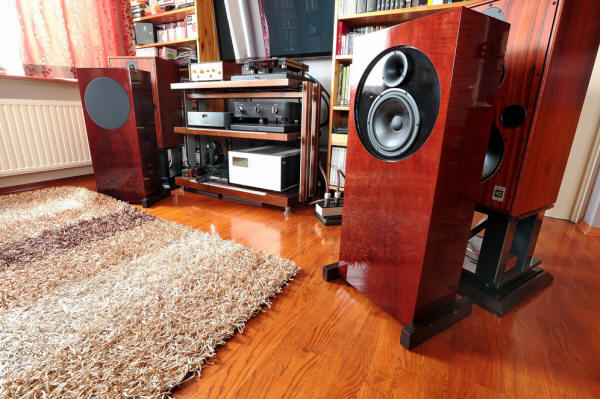 Anachrophilia is a term coined by Ken Kessler of the Hi-Fi News & Record Review fame (see our interview with Ken Kessler HERE). It means an attachment to and positive valuation of everything anachronistic, in the audio sense of course. According to this point of view, a significant part of the audio world development after—say—the 1960s years has been a dead end or even an aberration. The corollary is that the audio components and speakers that could truly convey the music are the ones that are perceived today as technologically obsolete. This includes tubes, horn speakers, paper driver cones and vinyl. In other words, everything that has been worked on to improve and change it for the last 50 years., the magazine that publishes Ken's cycle Hi-Fi News Vintage Hi-Fi has for a number of years carried out full-scale tests of old audio equipment, including all demanding measurements. For some time, the magazine has been also publishing a practical guide for the readers to help them choose a component from a given period of time. The latest issue features a review of the Marantz 1300DC amplifier, and Buying vintage hi-fi includes helpful tips on buying a vintage solid state amplifier (Hi-Fi News & Record Review, February 2014, Vol. 59, No. 02).
In the continental Europe, we also have of a major representative of this trend as one of the most active admirers of full-range speakers and SET amplifiers type is Srajan Ebaen, chief editor of 6moons.com magazine we have cooperated with for several years now (see our interview with Srajan HERE).
Over across the Great Pond, Kessler's former magazine, American Stereophile, shows an equally strong anachrophilia trend. Its banner is proudly waved by Art Dudley, a lover of classic Garrard and Thorens turntables, and Audio Note tube gear and speakers that look as if nothing has changed in audio in recent years (actually, the same can be said of my Harbeth M40.1). The American journalist has, however, a much more "hardcore" approach to audio than his European colleagues (who are, incidentally, also connected with America—Ken is an American living in London, and Srajan worked for years in the U.S. and it was there that he began his career as an audio journalist).
If you have read our interviews in the series titled "The Editors", you will know that none of our interviewees quite matches the "anachrophile" profile. Obviously, Ken owns a few turntables and loves tube amps, but the speakers sitting in his listening room are modern Wilsons. Srajan prefers solid state SET amplifiers and is an ardent advocate of high resolution audio files played from a computer or network player.
Unlike Art Dudley who is immersed in the 1950s and 1960s up to the roots of his hair (or what's left of it). It needs to be said at this point that a very similar situation is in Japan. It is a country of ultra-conservative and ultra-modern technology audiophiles. Audio, however, is a domain of far-reaching conservatism. Art's system could successfully be presented in the "Stereo Sound" magazine published in Japan, in the section showing (Japanese) readers' systems. His system source is a turntable that feeds the signal to a tube amplifier, and I have already mentioned his speakers. His beloved Audio Note boxes are large sized two-way designs to be placed in the room corners. They are best paired with a low output power tube amp.
Based on many years of reading his articles, I think that he would quite enjoy the system prepared by My Audio for the Audio Show 2013 in Warsaw. The system included the Bakoon Product AMP12R amplifier recently reviewed by Marek Dyba and the RA loudspeakers from Austrian manufacturer Trenner & Friedl. The only modern "dissonance" was the Lumin network music player. Come to think of it, the system might probably be a better fit for Srajan. Who knows? Be that as it may, the highlight of the show for me were the RA speakers. It may have had something to do with the fact that their size and proportions reminded me of the Harbeth M40.1 or that they simply sounded very good. You can find the system from the Audio Show together with the prize awarded on one of the pictures in the gallery below.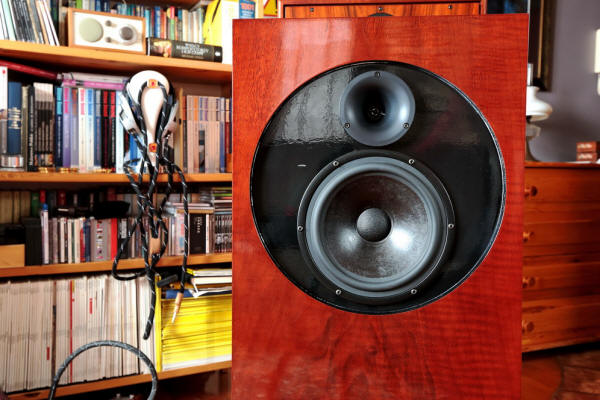 The RA is located in the middle of the manufacturer's lineup. Just below it is the latest offering from Trenner & Friedl, the Pharoah. Its designers are Peter Trenner and Andreas Friedl, whose names appear in their company name. Looking at the Pharoah, we know beyond any doubts that we are in an anachrophile world. It is mostly due to the unusual proportions of the speaker. From the side it resembles Audio Physic speakers. Viewed from the front, it shows a very wide front baffle. It is also fairly shallow and tall. The cabinet is designed with golden ratio proportions and is made of several layers of plywood and damped with Australian sheep wool. The drivers are equally unusual. The Pharoah is a two-way design. Treble is handled by a titanium dome tweeter loaded to a T & A designed horn. The midwoofer is a modified SEAS driver. Its paper cone is coated with six layers of balsamic oil. The crossover network features expensive components, including silver/oil Mundorf capacitors. According to the manual the speakers can be placed as close as 10 cm from the back wall. The reason for that is that the horn is at the bottom of the speaker, facing down (see the interview below). It's worth adding here that the chief editor of The Vinyl Anachronist called them his favorite speakers in the entire world (see HERE ).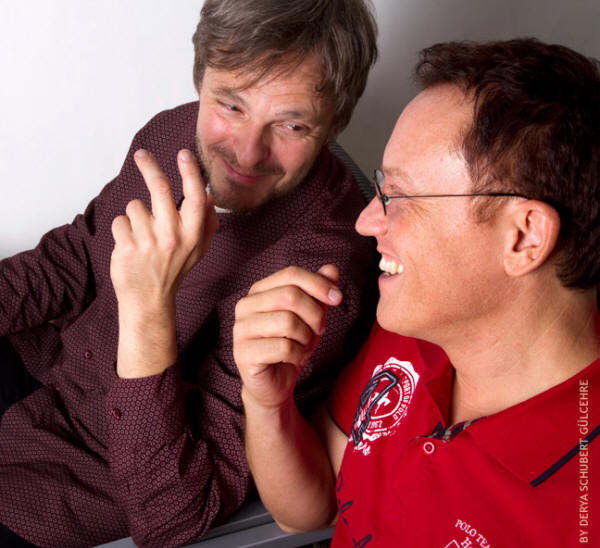 A few simple words with…
Andreas Friedl | co-owner, designer
Wojciech Pacuła: Where did the Pharoah idea come from? How did it start?
Andreas Friedl: With the RA we radically changed the concept of our loudspeakers. Since it is a quite high-priced product, its success inspired us to design a loudspeaker with very similar characteristic but sized and priced more "down to earth".
What were your design objectives?
As with the RA, the very first aim was to offer a plug and play type of product. Our intention was to make a loudspeakers to easily live with, rather than to play around with. Unpretentious in design and without claims on the amplifiers it should become a part of the living room instead of a sculpture that draws more attention than the music itself. We paid a lot of attention to using ecologically friendly and durable materials on the cabinet, internal damping, and woofer diaphragms…
The wide front baffle of the Pharoah results in a higher directivity which translates into less room response and higher sensitivity. Just the way that excellent studio monitors work. The speaker acoustical loading is a cross between vented and horn-loaded design. The result is a high sensitivity but also a very good reproduction of low frequencies. Part of our user-friendly concept is that the Pharoah can be placed close to walls for easy room fit. It is actually designed for that. There is no lack of three-dimensionality due its higher directivity.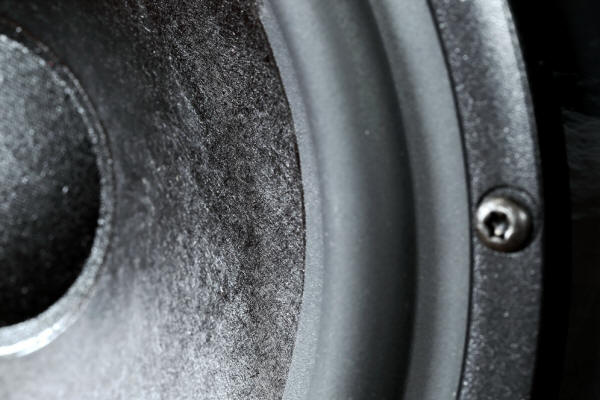 The Pharaoh woofer is a custom made 8" driver from Seas/Norway coated with Italian balsamic oil lacquer, the same which is used for the best violins. The coating makes the cone stiffer without adding new resonance, because the lacquer stays elastic (which is the reason why it's used on violins, not to make the sound better but to not make it worse). We also use a special lightweight voice coil former to prevent eddy current distortion and get a very dynamic and life like sound.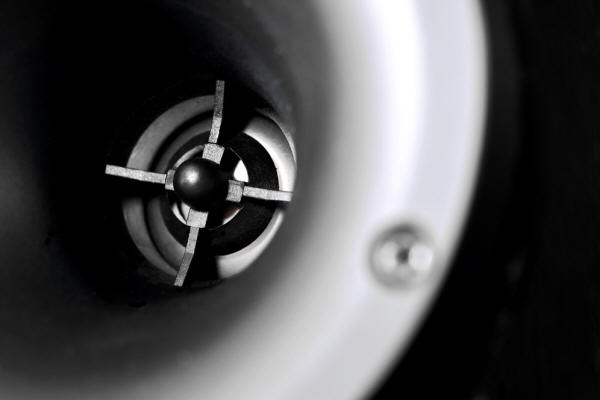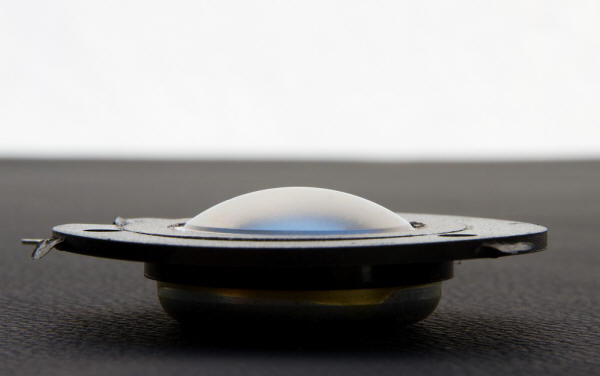 The tweeter has a pure titanium dome and its horn is machined of a block of aluminum. We have written our own software to design the horn curve shape. The horn loaded tweeter design results in extremely low distortion and nearly zero coloration while maintaining high efficiency (we weighted the former two far over efficiency). The tweeter efficiency is 100dB SPL 1W/1m. The Pharoah has an overall SPL of 92-93 dB which means that the tweeter is far from being stressed.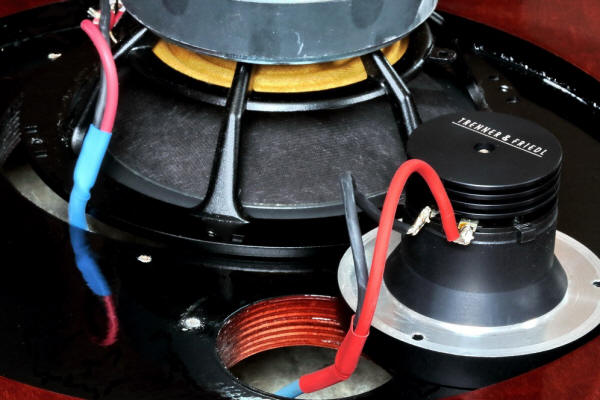 What kind of amplifiers do you use?
We use a couple of amps. For worst case scenarios we use a small battery powered 5-Watt T-Class amp. We also use integrated amps from Brinkmann, Crayon, Bel Canto, Jeff Rowland, as well as large Jeff Rowland amplifiers.
What is your preferred source—digital or analog?
Sound-wise I still prefer analog.
Could you give us a list of 10 must listen albums for our readers?
This is my personal playlist from the last days:
• Sons of Anarchy, soundtrack
• The Black Keys, Brother
• Black Rebel Motorcycle, Beat The Devil's Tattoo
• Rodrigo y Gabriela
• Tom Jones, Spirit in the room
• Madrugada, Industrial Silence
• Nik Bärtsch's Ronin, Stoa
• Arvo Pärt, Alina
• Tool, 10,000 Days
• Moby, Wait for me
And many, many more…
SOUND
• Rachmaninoff Plays Rachmaninoff, RCA Red Seal/Sony Music 8697-48971-2, Zenph Re-Perfomance, CD (2009).
• Che Puro Ciel. The Rise of Classical Opera, René Jacobs (conductor), Akademie für Alte Musik Berlin, Harmonia Mundi HMC 902172, CD (2013).
• Anja Garbarek, Briefly Shaking, Virgin/EMI Music Norway 6080226, CCD (2005).
• Bing Crosby, The Radio Years, GNP Records/King Records 240E 6848, Very Best Jazz, CD (1988).
• Deep Purple, Now What?!/ Now What?! Live Tapes, EAR Music 0209064ERE, 2 x CD (2013).
• Ella Fitzgerald & Joe Pass, Take It Easy, Pablo/JVC JVCXR-0031-2, XRCD (1973/1987).
• Ella Fitzgerald, Clap Hands, Here Comes Charlie!, Verve/Victor Entertainment VICJ-011-4052, XRCD24 (1961/1998).
• Glen Gould, Bach: The Goldberg Variations, Sony BMG Music/Sony Classical/Zenph Studios 9703350-2, Zenph Re-Performance, SACD/CD (2007).
• Grigori, Sinas, Naim Edge Records 97537 11922, EP CD (2013).
• Jean-Michel Jarre, Magnetic Fields, Dreyfus Disques/Epic EPC 488138 2, CD (1981/1997).
• John Coltrane Quartet, Ballads, Impulse!/Universal Music LLC (Japan) UCCU-40001, Platinum SHM-CD (2013).
• Miles Davis, Bags Groove, Prestige/JVC JVCXR-0046-2, XRCD (1955/1987).
• Włodzimierz Nahorny, Jej portret, Polskie Nagrania Muza/GAD Records GAD CD 006 (1965/2013).
To take maximum advantage of what the Austrian speakers can offer and to understand what they are all about, and for everything to finally "click into" place it is worth spending a while to reflect on their context. Positioning the Pharaoh requires considerable precision. Two or three inches to the left, right or rear change the coherence of their presentation. They will sound best placed at exactly the same distance from the listening position and in a similar acoustic environment. Proper toe-in is equally important and needs to be exactly the same for each speaker. You will easily hear the moment when everything is set properly. There will be the "click" mentioned above that we sometimes speak about – when a good sound turns into one that is interesting and engaging, generating questions and provoking further exploration. I am deliberately not calling it "very good" or "phenomenal" because that's not the point. These are interesting speakers and reducing their presence in the system to mere better or worse is unacceptable. Their sound is characteristic only for them and may not suit everyone or every system. However, for such users as the chief editor of The Vinyl Anachronist referred to before they may turn out to be perfect.
Once the speakers are properly positioned they must be connected to the amplifier. You need to be careful with that, too. From the words of Andreas Friedl it clearly appears that the designers listen to the speakers paired with rather warm, high power output solid state amplifiers, including Class D amplifiers. High speaker sensitivity may provoke to pair them with tube amps, but many designers have a different opinion on that. Trenner & Friedl follow here the approach of Avantgarde Acoustic. Individual tests with tubes are naturally recommended since experiments are key to success in audio. I listened to the Pharoah with my Leben CS-300 XS [Custom Version] and I had a good time. Yet even the tiny Clones Audio 25i offered something so cool that I preferred this pairing. However, the speakers sounded best with the Polish Abyssound ASX-1000 power amplifier that offers 180 Watts into 8 Ohms and 360 Watts into 4 Ohms, of which the first 35 W (into 8 Ω) is in Class-A. Further auditions with the Soulution 710 power amp helped me to pinpoint the most important sonic characteristics of the speakers under review, but did not offer as coherent and balanced sound as the pairing with the Polish amp. Although it took quite some time, I can now put it shortly this way: we position the speakers with maximum precision and connect them to a powerful, slightly warm amplifier. Class-D is welcome, just as is Class-A (with low and preferably zero global feedback).
Auditioning the Austrian speakers was for me a particularly interesting experience. Their price, design concept and even their appearance make them a direct competitor of my Harbeth M40.1. I am not counting here my stands for the British speakers, which I find indispensable. The Acoustic Revive stands are priced similarly as the speakers themselves so my pair of stands and speakers cost twice as much as a pair of the Pharoah floorstanders. A quick comparison was enough to end any such dilemmas—the latter simply turned out to be different speakers.
Their primary characteristics are speed and integrity. I still perfectly remember the sound of the powerful JBL S3900-E placed exactly in the same spot as the speakers under review. Both designs are characterized by a similar mid-high range. The sound is selective, without any blurring of attack transients. It results in a good definition of individual elements of a recording as well as their details. This is often heard with horn speakers and in this respect the Pharoah do not differ from the competition, including the Avantgarde Acoustic Zero 1 Pro. I would even say that they can better and more clearly portray spatial relationships.
None of the speakers referred to above emphasizes the treble. The ability to define and determine what's in the recording may be somewhat simulated by emphasized treble and we often come across this. Such speakers need to be properly dealt with right at the very beginning, for example by throwing them out the window. The speakers from Trenner & Friedl, which are the best in this respect of all the above examples, very carefully determine the scope of recordings, i.e. their "boundary conditions", if I may use such a term. Various albums, regardless of the time of their recording or release, their method of production and the music they contain, are shown "explicitly" and "at once". Again, one needs to be careful with such formulations as they are close to being "sincere with no holds barred", which is destructive for any relationship. The Pharoah prefer to speak what's on their heart rather than to run off at their mouth. It's not quite the same and we will appreciate and properly evaluate the subtle difference when we hear a diametrically different sound with the speakers under review.
The speed and precision of the Austrian speakers translate into a better insight into the recording, which I think is clear. That does not only concern its detail but also its scope, which is something more than a single crash, blast or creak. Naturally, these are all here and second- and third-plane events are easy to identify. However, even more important is the ability to reconstruct certain assumptions concerning the recording. Based on conjectures and extrapolation from our experience with live music, we can quite confidently say what the recording engineer was after, what tonality he set and what was the recording medium. And these are essential things for the recording and are inseparably linked with the music itself. As an example, listening to the two recordings issued by JVC on XRCDs, Miles Davis' Bags Groove and Ella Fitzgerald & Joe Pass' Take Love Easy showed nicely that the highly noisy recording of the duet, made about 29 years later, had problems resulting from a poor choice of recording tape. Its resolution also suffered. In turn, Davis' album showed inferior tangibility and smaller volume of sources. The Pharoah had no problems with pinpointing such details. However, they did not leave them on their own but rather integrated them into the presentation and made a proper use of them, providing us with a sort of "document" of a moment in time—which is what a recording really is. The Austrian speakers owe all of that to the speed of their driver units. It is a real achievement, deserving a warm compliment.
The same speed is the basis of their dynamics and bass. After reading a post on the "Stereophile" website about Dean Peer's mini-concert at the RMAF 2013 show (see HERE), I was curious about these two aspects in the context of CD music playback. The master of bass guitar seemed pleased with the sound of the speakers, and Jason Victor Serinus who commented on the event talked about their extension down to subsonic levels. The latter is a big exaggeration yet one that is acceptable in a short news report. After all, the main point is to convey the emotions that accompanied it. Apparently, they were very strong and positive.
In fact, the Pharoah bass is low and tight, but slightly lacking at the bottom end the kind of energy characteristic of other large speakers. I tested it using both Anja Garbarek's album, where electronic instruments really extend down to the limits of human hearing, and with the help of a concert grand piano on the album Rachmaninoff Plays Rachmaninoff. In both cases it was clear that the boxes were very well balanced in this range. They were also great at differentiating the sounds, without turning everything into uniform grunt. On the contrary—just as the Amphion Krypton3 had once done it, the Pharoah played the low notes sensitively and swiftly. But it was rather a light drawing than full on rocking out. This kind of sound allows focusing on a playing technique and can be emotionally involving, provided that the intellectual side of musical event is an important part of the show for us. This can be changed to a fairly large extent by moving the speakers closer to the back wall—that was how they were presented during the RMAF 2013 show. Except that it interferes with the speakers' perfect selectivity and reduces their outstanding dynamics. All such experiments are welcome, though.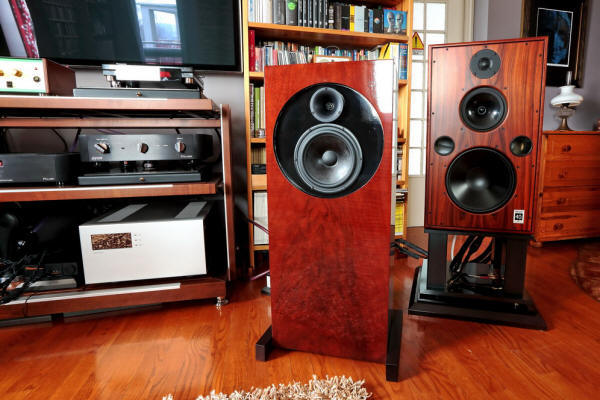 Conclusion
The speakers under review use drivers that seem to have a direct coupling with the CD spinning in a player, as if via mini-strings, so like a spider in the web we can sense the finest vibration or tension change. This is not hyper-detailness or analyticity in the negative sense. It is simply perfect selectivity that cannot be mistaken for anything else. I have reviewed only a handful of speakers that would be a match in this respect. The group includes the Amphion and JBL speakers referred to earlier and the Tannoy Kensington GR. And it was the latter that the Pharoah were the most similar to. The Austrian speakers had a better built and freer treble, and their soundstage had an equally well-defined width. They showed great sound contours with their nearest acoustic environment. It might have had something to do with a similar midwoofer cone material and horn-loaded compression tweeter employed in both designs. Interestingly, their bass extension was also comparable. On the other hand, both speakers also shared similar weaknesses, such as not quite full lower midrange (at least in my opinion) and too much focus on the foreground, at the cost of reduced perspective. In this respect the two designs might be joined by the JBL. The latter sounded more "coarse", with beefed up bass that might have been attractive but was not neutral. Here, the Trenner & Friedl showed exceptional class, not adding anything to the sound (I did not hear anything), and seemed to emphasize the advantages of the connected amplifier, differentiating the recordings, sound sources, recording studios, and more.
Showcased at the Audio Show 2013 with a Bakoon amplifier, they sounded really great. However, if you prefer a meatier sound with boosted midrange although perhaps not as neutral, you need to listen to them paired with the ASX-1000 from AbysSound. And if you want to trip out completely, order an audition of a Japanese amplifier from SPEC, for example the RSA-V1. Fly away high!
Design
The unusual cabinet proportions of the Pharoah result from applying the golden ratio to their design. According to the golden ratio, a segment is separated into two sections in such a way that the ratio of the whole segment to the larger section is equal to the ratio of the larger section to the smaller section. Here, the height (950 mm) was first used to determine the width, and then the width (400 mm) to calculate the depth (240 mm). The cabinet is made of several layers of plywood glued together. The front baffle features a 350 mm opening with a grille mounted on magnets.
Underneath we find two driver units: a 8-inch woofer custom made by SEAS (H1613-08) and a tweeter modified so thoroughly that I could not determine its origin. The woofer has a solid die-cast basket and paper cone with concentric ribs. The cone is coated by T&F with several layers of Italian oil, which gives it a glossy, non-uniform surface. The woofer is rear loaded into a horn which is acoustically a cross between vented and classic horn design, although it is not visible from the outside. The horn mouth, or actually two, are at the bottom panel of the speaker. Wooden feet mounted on both sides keep the speakers at a precise distance above the floor. I tried to add screw-in spikes (there are dedicated sockets for that), but it resulted in a decreased bass consistency. It may not matter with the speakers positioned close to the back wall (according to the manufacturer as close as 10 cm).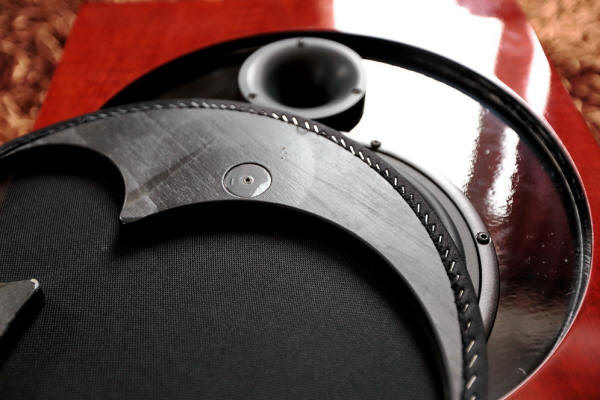 The 1-inch tweeter dome is made of titanium and is loaded into an aluminum horn that is designed and made in house. The horn is machined from a single block of aluminum. The rear of the tweeter features a heat sink to cool down the neodymium magnet. The drivers are connected to the crossover network with a very good-looking braid wire.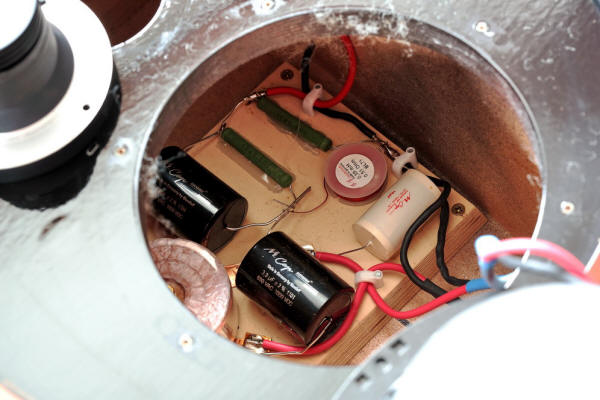 The point-to-point wired crossover is mounted on an additional plywood board. It sports excellent Mundorf capacitors—two of them come from the silver/oil Supreme series. Coils from the same manufacturer look equally well. The crossover bass section uses a ribbon coil. And finally, I need to mention fantastic MOX resistors from Ohmite, which are often overlooked. The crossover is coupled to a single pair of speaker terminals on the rear panel. They come from another manufacturer that has much in common with the golden ratio—American Cardas. They allow for a firm grip on spade connectors and bare wire. You can forget the banana connectors, though.
The Pharoah is finished with natural veneer—walnut mocca and amaranth. It can also be custom ordered in other veneer finishes, such as the high-gloss finish of the pair under review. This pleasure will, however, set you back a staggering $4000!
Last but certainly not least: the speakers come to us packaged in professional cases, such as those used to packaging professional audio gear. That's what all high-end audio products should be sold like.
Andreas Friedl KG
http://www.trenner-friedl.com
Price (in Poland): 34,900 PLN/pair
Andreas Friedl KG | Andreas Friedl
Anton-Afritsch-Weg 4 | A-8052 Thal | Austria
tel.: +43 664 44 24 105
trenner.friedl@hifi.at
www.trenner-friedl.com
Profundo
www.profundo.us