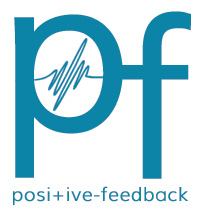 You are reading the older HTML site
Positive Feedback ISSUE 72
march/april 2014
Roger Waters' Amused to Death
by Brian Moura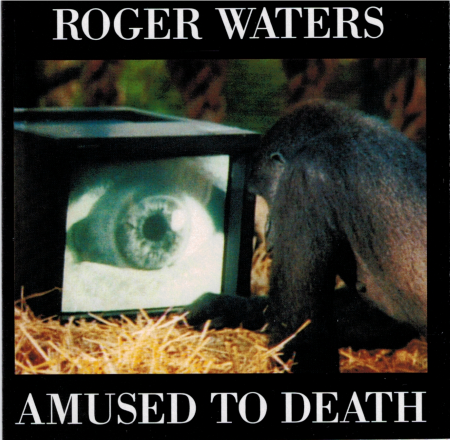 Remastered Edition Coming to Multichannel SACD and LP from Analogue Productions
[With this article, PFO welcomes long-time SACD/DSD commentator and writer, Brian Moura, to the masthead. Brian is an experienced audiophile, and has been an enthusiastic supporter of DSD, SACD, multi-channel/surround recordings, and the higher resolution scene for a long time now. I've been impressed with the quality of his work over many years now. A skilled writer and incisive observer, I am convinced that Brian's insights will be of real interest to readers here at Positive Feedback. Stay tuned… I'm sure that we'll be hearing from Brian quite regularly! Welcome aboard, Brian!]
Chad Kassem, owner of reissue label Analogue Productions and Acoustic Sounds has announced that the classic rock album Amused to Death by Roger Waters (of Pink Floyd fame) will be reissued in a newly remastered Anniversary Edition of the album. Amused to Death not only features Waters but a host of top rock musicians including Don Henley of the Eagles, Rita Coolidge, Jeff Beck and even the National Philharmonic Orchestra performing on a highly praised album that evokes the classic albums by Pink Floyd. The Anniversary edition will be released by Analogue Productions as a Hybrid Multichannel Super Audio CD (SACD) and in a 2-disc 200 gram Vinyl LP set.
The Anniversary edition will also preserve the QSound encoding of the original album. QSound is a "virtual surround sound" encoding system that gives the music on Amused to Death a unique 3-Dimensional effect when played in Stereo. It was the inspiration for creation of a true 5.1 Multichannel mix for the Anniversary album's SACD edition according to Kassem.
The team working on the project will feature long-time Pink Floyd Producer/Engineer James Guthrie who worked on the Remastered Multichannel SACD and LP editions of Dark Side of the Moon and Wish You Were Here, and created the 5.1 Surround Sound mixes on both of these reissues. Guthrie has worked to insure top quality sonics on the stereo tracks of the album as well as the new 5.1 Multichannel mix of Amused to Death. Mastering Lab owner Doug Sax will handle the remastering duties on both the Vinyl LP and SACD editions of the album. The Vinyl LP will be made at Quality Records Pressings in Kansas.
In announcing the project, Kassem said, "So rare are original pressings of Amused To Death that copies today sell for more than $800 in like-new condition. For this historic reissue there will be nothing spared. This edition is cut from the analog master tapes."
Kassem added, "Whenever you get the chance to work with James Guthrie, it's exciting. Our goals are to produce the highest quality product possible. I think we make a good team. He brings his expertise to the project, and I bring mine. When you get to work with the guy who worked on the album originally, and who you know is a perfectionist, it makes you excited and confident that the album will be the best it can be."
To celebrate the Anniversary Edition of Amused to Death in September 2014, James Guthrie will be premiering the new 5.1 Surround Sound Mix of Amused to Death at Princeton University's Pink Floyd Conference on April 12, 2014, on a system featuring ATC Speakers. That event will also feature 5.1 Multichannel sound selections from Dark Side of the Moon and Wish You Were Here.
This is exciting news for Roger Waters and Pink Floyd fans and audiophiles alike. It promises to be a must-have Anniversary release.
Links:
Pink Floyd: Sound, Sight, and Structure
A Conference at Princeton University
Free, RSVPs Required
http://pinkfloydconference.princeton.edu/
Amused to Death, Anniversary Edition on Analogue Productions SACD and LP
http://www.analogueproductions.com/index.cfm?do=detail&Title_ID=89110