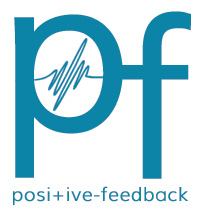 You are reading the older HTML site
Positive Feedback ISSUE 73
may/june 2014
Final Audio Design Pandora Hope VI Headphones
by Dean Seislove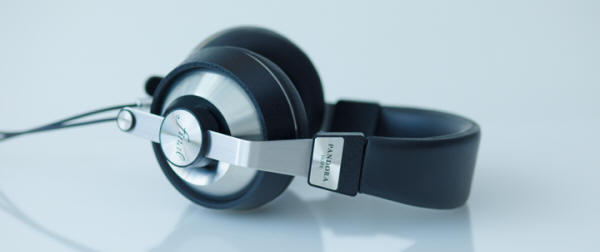 At the recent So-Cal Head-Fi meet, (see my show report, it was my delight to listen to a wide variety of well-known headphones from a host of big name and boutique manufacturers. Not surprisingly, flagship products from heavyweights like Stax, Audeze, and Sennheiser commanded crowds and dominated the exhibit tables. And that's just where I would have spent the majority of my time, if not for Alan Kafton of Audio Excellence Az, who urged me to check out a pair of headphones being featured with the excellent Iriver Astell & Kern media player. Final Audio Design––maker of the Pandora Hope VI headphones featured here––is a company with a long history of producing everything from MC cartridges to power supplies. In 2007, the company began collaboration with Molex Japan to produce high quality earphones and speakers. The Pandora Hope VI headphones are the premium product for Final Audio Design and, as such, retail for $699, which is substantial for a pair of headphones, but about half of what I paid for my first pair of "serious" loudspeakers. Such is the world of headphones, where more money usually delivers noticeably better performance, yet typically at a price point within reach of most readers of this column.
The Pandora Hope VI headphones feature a 50mm dynamic driver and a balanced armature driver designed to achieve what Final Audio touts as an "extraordinarily vast sound stage." Indeed, the soundstage of the Pandora Hope VI is really quite wide and airy. True, they may not have the expansive soundstage of, say, the Sennheiser HD800s, but it could be argued that the Pandora Hope VI headphones give a more natural and accurate image in acoustic space. Accurate, that is, in the weird, wonderfully wide wraparound soundstage of headphones, which bears feint relationship to the soundstage in your listening room. In any event, the Hope VI's soundstage is a clear strength, and definitely belongs to the upper echelon of headphones that I've auditioned.
"Monster Love" by Goldfrapp is one of those songs seemingly made for headphones, a study in instrumental layering and panning effects, anchored by an increasingly swelling vocal panorama. This song needs space to reach its full potential. The Pandora Hope VI headphones produce an amphitheater capable of showcasing the virtuosity of the musicians and studio engineers that produced this track.
When exploring soundstage qualities in audio products, I invariably reach for well-regarded classical live orchestra recordings. Unfortunately, these recordings lose their luster in this regard when played with headphones (never really achieving forward depth or height in my experience) so I usually reach for more eclectic offerings. "I Hope," by the British electronica band, Faithless, is just the sort of thing that challenges most headphones. The Pandora Hope VI's proficiency in retrieving delicate and subtle audio cues within a broad sonic palette is a godsend for truly experiencing the song's ever unfolding mosaic of musical notes. Granted, with headphones, you lose the slam and visceral impact of traditional loudspeakers, but it is a joy to hear the Pandora Hope VI unravel the amazing complexity of this electronic music gem.
What truly sets the Pandora Hope VI headphone apart from other headphones at or below this price point is the lusciously full weight given to vocals and instruments. The half-chanted, half-sung vocal line in "I Hope" is warm and naturally resonant, a perfect complement to the swirling mix of synthesized keyboard refrains and orchestra washes. Although this song sounds great on the ADL H-118s reviewed previously (a much less expensive, far more portable headphone that only continues to impress me), the Pandora Hope VI's present a larger, deeper expression of the song that results in an even greater enjoyment.
It may surprise you to learn that electronic music (all varieties) is a fantastic choice, not only for listening pleasure, but also as a means for putting one's headphones through its paces. To that end, Telepopmusic's "Angel Milk," Supreme Beings of Leisure's "This World", even Moby's simple "The Rafters" benefit from the Pandora Hope VI's excellent range and articulation of complex musical landscapes. I'm not too proud to cherry-pick selections of this genre from the recommendations of my Positive Feedback betters, Dave Clark, Michael Mercer, Danny Kaye, and Pete Davey. When tunes are this slammin' and tailor-made for cans, I'm thankful for my colleagues' eclectic tastes. Even simple songs like Air's "Night Sight" become a thing of loveliness with these headphones. In fact, "lovely" is the operative term here when describing the sound of these pair of headphones, for the Pandora Hope VI headphones are nothing if not superbly musical.
Moving on, midrange marvels with lilting vocals, fat tube amps, and brushes on a snare drum, such as you hear in Lucinda Williams's plaintive "World WithoutTears," is a dream match for the Pandora Hope VI. Moreover, they're fantastic with the rock staples that make up most of my listening choices. But some will ask, "How well do these sophisticated looking headphones fare with something rough and nasty?" Fortunately, I have a really raunchy recording of the UK Subs "Riot" that I trot out when things loosen up at home. Playing this song at unacceptably punk levels, well, let's just say that my wife really appreciates that this song sounds absolutely 'effing killer on these headphones, thus saving her from having to share my noisy trips back to rock n' roll high school. I liked the sound so much, I accelerated towards Iggy and the Stooges, Johnny Thunders, and various other scoundrels from my misspent youth. By the time I reached Metallica's "My Apocalypse," my ears were ringing and my head was porridge. But a good kind of porridge...
Ok, here it comes. "But what about the bass?" Nobody likes wimpy headphones, but low-frequency firepower seems to be on the minds and in the ears of many headphone devotees. I can relate, somewhat, as can everyone who likes to turn up "Nuthin' But a G Thang" and relive times that never were, in a life they never had (and no, I'm not hatin'). The straight gospel for many, however, is that nothing plays amped up hip-hop like a good pair of Beats, just like nothing blasts rock in the wee hours of Saturday night like a fully rigged pair of JBLs. In these moments, who cares about fidelity? Personally, though, even if I am playing Drake or Tyga's latest––and it'll definitely just be with headphones, I've got neighbors!––I'd rather hear them through the Pandora Hope VI's fully capable, expertly voiced bass than from the booming high school gym catastrophe that bedevils many "bass monster" headphones. I find that hearing the notes clearly makes the song even more powerful, but that's just me.
Finally, if you really want to hear the exquisite blend of space, tone, and delineation of the Final Audio Design Pandora Hope VI headphones at their best, one only need spin Phosphorescent's exceedingly moving (and moody) recording, "A New Anhedonia (Live at St. Pancras Church)." Evoking shades of Rick Danko meets Elliot Smith, with a dash of Neil Young strung out from too many nights on the beach, Phosphorescent's Matthew Houck is at home with this song of disillusionment and despair. The piano and guitar intermingles with the acoustics of the church to provide an ethereal backdrop for the singer's starkly emotive voice. Substituting the headphones at home, I find that the ADL H118s are expressive and immediate, while my Sony MDR 7520s hint at the capaciousness of the venue, but the Pandora Hope VI headphones elevate the performance in every way. The result is a dramatically better sounding and emotionally moving rendition of the song. And that's why you'd consider paying twice as much for the Hope VI headphones, rather than going with the many, many popular headphones out there in the three hundred to four hundred dollar range.
The Pandora Hope VI is tonally exquisite and sumptuous in its presentation. Are there better sounding headphones out there? Sure, a few, but be prepared to pay two to three to six times the price to get 'em (see my show report to see my favorites). Even then, you might prefer the Final Audio Design model. And, ergonomically, the Pandora Hope VI headphones present some challenges, not least is the fact that they are throwback big, fairly heavy, and absolutely, positively meant only for sitting and listening. But all of the premium headphones share these qualities, to a point. Forget about actively moving around with the Pandora Hope VI headphones in place, unless you've spent a lifetime practicing walking gracefully with a book on your head. Also, some people think the ear pads are too thin and slide down too easily, but neither of these things presented any real problem for me. Granted, comfort is criteria number one, and I heartily urge everyone to spend reasonable time wearing any pair of headphones before making a purchase. I found the Pandora Hope VI headphones to be comfortable for long-term listening, but to be fair; I rarely listen for more than three hours at a stretch. I also really like their sleek styling, but, again, they're pretty big for wearing out-of-doors, so only the coolest kids will dare to try.
The headphone cable is supple, but terminated with a 3.5 mm jack, and I found that a good 3.5mm to 6.33mm 1/4 inch adapter sounded better than the cheap one I first used. For premium headphones, the Pandora Hope VI's are really easy to drive, and even my iPhone worked fine. I used a variety of headphone amps, including the CEntrance DAcport LX, Light Harmonic Geek Out EM/1000, and the headphone amp section of the Rogue Audio Pharaoh integrated (review pending). The best sound, however, was from the ADL X1 DAC/headphone amp (another product previously reviewed that keeps getting better the more I use it). As an aside, even though the Pandora Hope VI sound pressure level is rated at 105dB, a couple of early mishaps with the Geek Out at full blast lets me know that anyone who thinks these headphones aren't loud enough won't have to worry about that problem for very long...their ears will give out long before the Pandora Hope VI headphones do.
The Final Audio Design Pandora Hope VI headphones are an exceptionally fine sounding audio product. They give a true taste of the very best for a third of the price. Highly recommended.
Final Audio Design Pandora Hope VI Headphones
Retail: $699
http://shop.iriverinc.com/astell-kern/final-audio-design-pandora-hope-vi-headphones.html