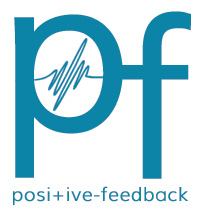 You are reading the older HTML site
Positive Feedback ISSUE 74
july/august 2014
Classical Releases
by Karl Lozier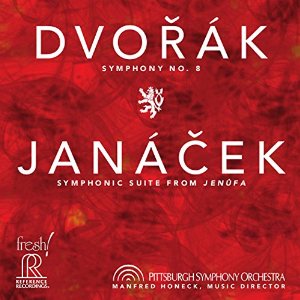 Antonin Dvorak, Symphony No.8. Leos Janacek. Jenufa Symphonic Suite. Orchestra: Pittsburg Symphony. Conductor: Manfred Honeck. Reference Recordings #FR-710SACD Hybrid
It is truly nice to have the Pittsburg symphony back again after some previous delays. The orchestra has a great history supporting it that is not known well outside of the Pittsburg area; the full range of a large symphony orchestra does get to play and be reviewed in large symphonic pieces such as the outstanding Dvorak being reviewed here. There is plenty of beautiful melodies and often played in a relatively quiet sound range in this beautiful selection. The bigger instruments such as the cellos and trombones warn that they are getting ready to unleash their familiar power even though they are representing Dvorak and his home country Czechoslovakia and not Germany. The Slavic March in the middle of the first movement is notated with accents leaving no doubt that it is to be played in a very spirited style. Honeck who seems to prefer the title Music Director than Conductor and the orchestra respond to this particularly outstanding composition in such a way that it may be the best I've heard in the past many years. I mean recorded or live; do not bother trying to find a better overall version or even a better recorded one, it just is that good.
Leos Janacek: Symphonic Suite from Jenufa: Recording info as above for Dvorak Symphony: Leos Janacek is usually thought of as the greatest Czech composer of the early twentieth century.
His career is definitely at least a bit unusual and he developed some styles or techniques of composition that are simply different in an original compositional style. His opera Jenufa introduced him to the musical world. He developed a very unique compositional style that is fascinating though beyond the scope of this brief review. I suggest some investigation to our interested deep thinking readers and musical lovers to simply go on a tangent here and investigate the unique compositional life of Leos Janacek. I think you will be rewarded spending time doing just that. The fine suite from his opera Jenufa is very well done with outstanding playing and audio quality. Once again the SACD layer is simply even better than the fine usual CD layer. I highly recommend the relatively short selection here and hope it will stimulate your appetite for more from Leos Janacek.
Wind Band Classics (In This Hid Clearing). University of Missouri Wind Ensemble. Naxos CD 8.572108
This fine recording may have popped up previously with its mainly relatively subtle wind band selections and wide ranging beautiful choices and the unusual Lincoln Portrait added as is much of Gershwin's Catfish Row. The remainder hides particularly attractive and subtle compositions for Wind Band delightfully played and recorded here.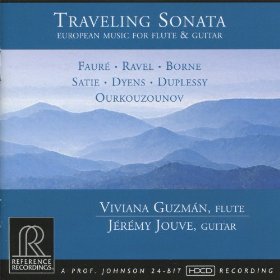 Traveling Sonata. European Music for Flute & Guitar. Flute: Viviana Guzman. Guitar: Jeremy Jouve
These attractive classical selections are quite varied and with one or two exceptions are meant to be played as a duo and not as solo pieces. The two performers decided on specific selections here ranging from the soothing and mellow music of Faure and Satie to the more exciting "Bolero" and "Carmen " and to the modern music of Dyens and Duplessy. Along the way traditional composers such as Ravel and Faure will be heard. Many of the selections are mellow and relaxing as well as simply interesting. As usual Reference Recordings audio quality is simply outstanding and they usually mention their 24-bit HDCD use as being responsible.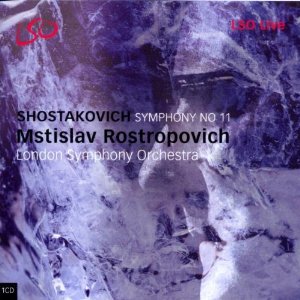 Shostakovich Symphony: No.11 'The Year 1905'. Orchestra: London Symphony. Conductor: Rostropovich. Recording: LSO 00030
Times were much more than tough. Millions were being oppressed. People who wrote books or music might just disappear. When the armies marched millions were affected, who lived or died. Books or music combined stories for millions of people. Stories or events were simply overpowering and difficult to comprehend. Revolution was a logical way of thinking and music had effects on people that were great and difficult to comprehend and deal with individually.