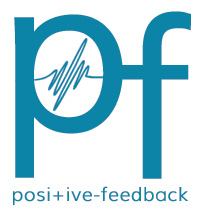 You are reading the older HTML site
Positive Feedback ISSUE 74
july/august 2014
e-Onkyo Music Releases New Album by The DSD Trio
by Brian Moura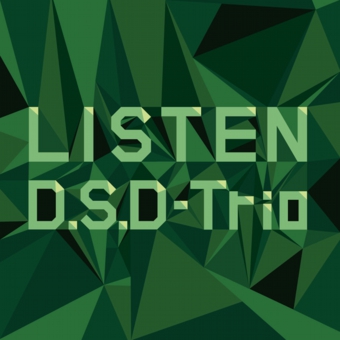 The e-Onkyo Music web site (see link below) continues its support of newly Direct Stream Digital (DSD) music in download form with today's release of Listen by the DSD Trio. This is a Stereo, Double Rate DSD (DSD128) download on the Shiosai Zizo label. (A separate Stereo CD edition of the album will be released in Japan on July 4, 2014 by Shiosai Zizo).
The DSD Trio is a new Jazz group from Japan that includes Akira Inoue (Piano, Keyboards & Accordion), Hideo Yamaki (Drums & Vibraphone) and Mataro Misawa (Percussion, Acoustic Guitar & Glockenspiel). Their new album Listen is specifically designed for DSD playback.
Members of the DSD Trio say that the album features "High quality music for audiophiles and music fans. In bringing our music to the DSD format, Listen is the first album by a trio to showcase Direct Stream Digital and deliver an alchemy of harmony."
Listen includes 10 instrumental selections that the group describes as ranging from "Bartok, Bossa Nova, the Beatles and the sounds of Bali." They invite the listener to "travel with us on a musical journey."
The 10 songs on Listen are available on the e-Onkyo web site for 378 Yen each ($3.72 in U.S. Dollars) or for 3,024 Yen ($29.74 in U.S. Dollars) for the complete album (see web link below).
Having downloaded the album, I can tell you that it does offer a wide variety of musical styles and is a real showcase for Stereo DSD sonics. If you have a DSD128 capable Digital to Analog Converter (DAC), this album is an enjoyable change of pace to consider.
Listen by The DSD Trio – eOnkyo Music Store – Music Clips & Download
Onkyo and 7digital Plan High Resolution Audio Store for U.S. and Europe