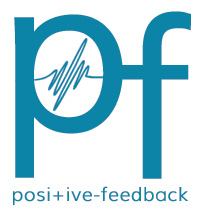 You are reading the older HTML site
Positive Feedback ISSUE 74
july/august 2014
Impressions: High Definition Tape Transfers' Double DSD Download of Duke Ellington Indigos
by David W. Robinson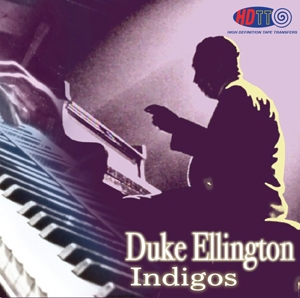 [Image courtesy of High Definition Tape Transfers]
Wow! I've been swimming in the new HDTT transfer to Double DSD of Duke Ellington's superb recording, Duke Ellington Indigos. The Duke has a special place in my jazzic heart, and has for a long time now. In fact, one of the early SACDs that I glommed onto was the "old" Mobile Fidelity's Blues in Orbit, now out-of-print, and priced stratospherically. (I have two copies… eat your heart out!) But that exceptional SACD didn't have one of my favorite Ellington songs, "Mood Indigo". This release by HDTT does, I'm delighted to say, together with a pile of other classics, including "Tenderly," "Willow Weep for Me," "Where or When," "Solitude," and "Autumn Leaves." These are all killers, and will leave you in a reverie in no time at all… assuming that you have any soul at all!
The performances are impeccable, as usual. The Duke was a perfectionist, a professional who was also a consummate artist and sensitive musician. I've never heard an Ellington track that was mailed in, or just muddled by. This collection reflects Ellington's exceptional standards.
A word about the HDTT transfer to Double DSD: Remarkable! Never have I heard Ellington sound this good, even on some of my LPs. The details and dynamics are all there; the sense of presence is excellent. Percussives are clean and clear; The Duke's piano is harmonically right, and well-balanced with the rest of his band. The brass is positively breathtaking… it'll lift you right out of your chair! Spit on reeds…incredibly dynamic! You can hear the tape hiss, right where it should be… as an underlying reassurance in very quiet passages… that real analogue tape is in play. Remember: Tape hiss is our friend!
I was transfixed…you will be too. If you don't have this Double DSD from HDTT, browse right out (HERE), right now, and get it! This is the real deal….
By the way, I should mention that HDTT does not use PCM in any way in the transfers that they do to DSD or Double DSD… no dirty PCM fingerprints on these exceptional transfers.
And… the price is right!
Enough said.
High Definition Tape Transfers
www.highdeftapestransfers.com
Price: USD $18.00 for Double DSD; $16.00 for Single DSD (but get the Double DSD!)