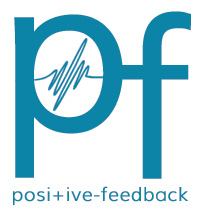 You are reading the older HTML site
Positive Feedback ISSUE 74
july/august 2014
The Funk Firm Little Super Deck Turntable + F5 Arm
text by Wojciech Pacuła, images by Wojciech Pacuła and Bartosz Łuczak/Piksel Studio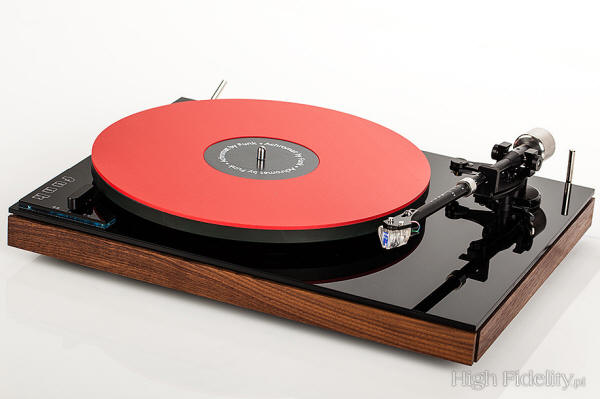 By calling his turntable Little Super Deck (LSD), Arthur Khoubessarian (you can see him on the head picture made during the High End 2014 show in Munich) displayed a sense of humor. You can't deny him that, nor his talent and intuition. Looking at his first designs he presented under the Pink Triangle brand or the new ones under the brand The Funk Firm one can say that he perceives audio as more than just a sound or functionality and that for him audio consists of many elements among which the visual design is of a great importance. The SAFFIRE II with the FXR II arm reviewed in 2010 by Marek Dyba looked simply astounding (see HERE).
Although it seemed that Emporium HiFi, the British dealer of several interesting manufacturers, showing their offer during Audio Show 2010 will take the Polish market by storm, yet after several reviews it disappeared from the sight. Only now, from May of 2014 The Funk Firm is going to stay here in Poland for good.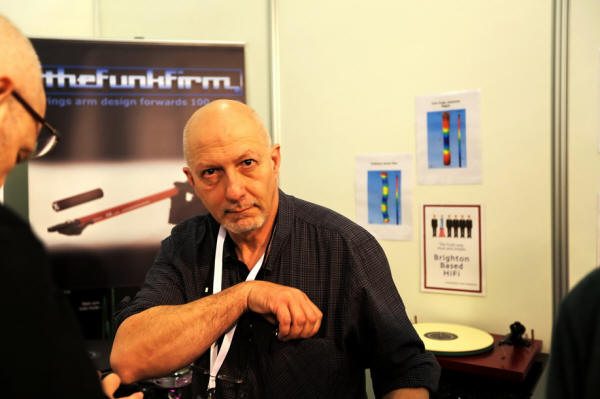 The man behind the brand is Arthur Khoubessarian. In the 1980s his turntables were made under the Pink Triangle name. In 2005 Arthur created a new brand which he called The Funk Firm. Their offer was never extensive. Instead of manufacturing new, numerous versions Khoubessarian works on and perfects his designs. He now offers the next two versions of couple of years old designs featuring very unusual visual designs—the flagship Saffire III (18 900 PLN without the arm) and the Funk Vector IV (7550 PLN). The newest addition to the offer is the more classical looking Little Super Deck and something completely new—the cheapest Flamenca turntable (4450 with F6 arm). Mr. Khoubessarian offers not only turntables but arms as well—the F5 (3950 PLN) and the FX-R (6800 PLN). There are also things like the Achromat turntable mat and the Archoplat version II platter with the mat.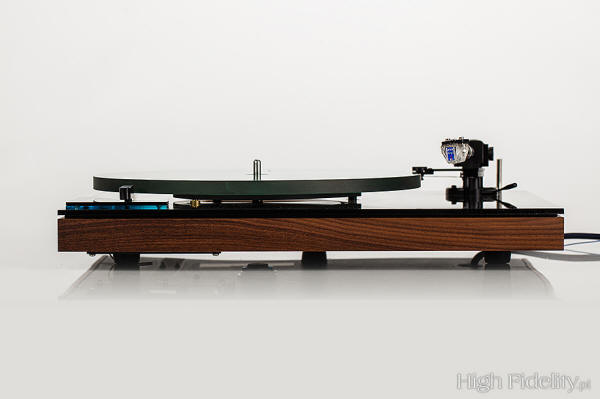 The Little Super Deck looks like a typical turntable, has an oblong plinth made of MDF, classically looking RPM switch (resembling buttons of our local design of Unitra-Fonica Emanuel) and an arm that does not stand out at the first sight. This is uncoupled design with a belt drive with an arm with a gimbal suspension.
As it usually is the devil is in the details. The platter is made of tempered glass, similar ones I saw in Rega players and Systemdeck. Even though it is driven by a single motor one can see that there is more to it. I don't know if you remember the Transrotor ZET3 with two motors – if not I recommend you an article HERE. The design was about calibrating the force with which the belt is applied to a platter. Christian Feickert went even further in his top design Firebird where he used three motors with their axles set into a equilateral triangle.
The LSD is a relatively inexpensive product so three motors and their synchronization were out of the available budget. Mr. Khoubessarian applied another "patent": there is only one motor but in places where dr. Feickert in his Firebird put other motors he put tension rollers for a short drive belt. He called the solution Vector Drive.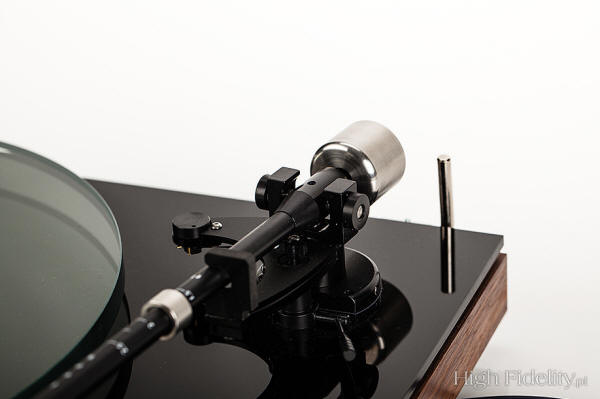 The F5 tonearm is a proprietary design of the The Funk Firm founder. It features a gimbal suspension and an aluminum tube. What is unusual is an aluminum sleeve and a scale on the tonearm tube. This is a part of a vertical tracking force (VTF) adjustment. At the back of the tonearm there is a classical counterweight but the final adjustment is done by using the sleeve. I have seen such element but those arms used it to change a resonance frequency of the arm itself. It serves that purpose here, for sure, but the main goal is to distribute VTF adjustment into two points. Moving the sleeve also changes the effective mass. The cartridge is also mounted in a unique way. A head of the tonearm in LSD is attached in such a way that it allows it to be moved back and forth in order to set the overhang as well as to the sides to set the azimuth. This is not the easiest way to set the cartridge and it requires some experience to tune all the factors. The best way is to have it done by a dealer. More so is because the short manual is rather superficial and contains too few a picture. It obviously is directed at people who are no strangers to vinyl. There is one more unusual solution: anti-skating is achieved by using a string wrapped around a small axle. It allows very precise adjustments—as small as ¼ g.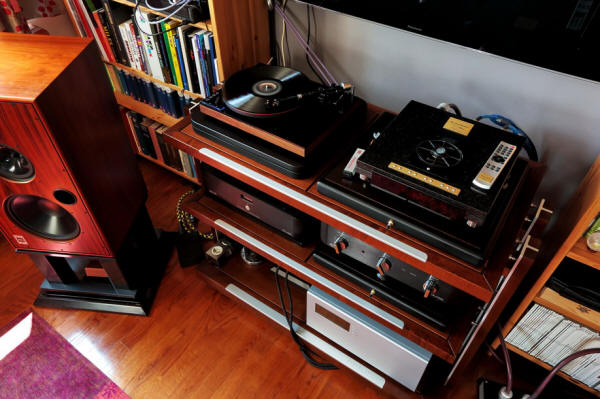 The turntable is available in different finishes. For the review we received one with a black acrylic plate on top and wooden finished sides and bottom. A similar configuration i.e. acryl and wood is used in their turntable WOW! by German Acoustic Signature. The Funk can be upgraded in several ways. The very first I used is replacing the 3 mm thin felt mat provided with a mat called Achromat. It is a version of vinyl with a good dumping qualities available in a variety of colors. It came out of reverie of the owner of TTF over the way in which mechanical coupling between the record and the platter takes place. In his Pink Triangle turntables he used acrylic interface as early as the year 1979. In Achromat available since 2005 there are air bubbles imbedded which improve dumping factor. The mat is available in three sizes: 3mm, 5 mm and 12 mm. The firm suggest using 5 mm version. The original power supply can be replaced with a more advanced called XL-PSU. There can be added Kinetic Kradle anti-vibration board. For the review I used the LEVI-Base from another specialist—Swiss company Thales. It is not mentioned in the manual but the plastic feet are worth replacing as well with something more refined like one of Finite Elements products—the Thales TTT-Comact utilizes similar ones. I used two cartridges for the test: Denon DL-103 with a low compliance and relatively large vertical force and recently reviewed ZYX R-1000 Airy3 X/TB. Both performed perfectly with the turntable and each displayed a slightly different set of features.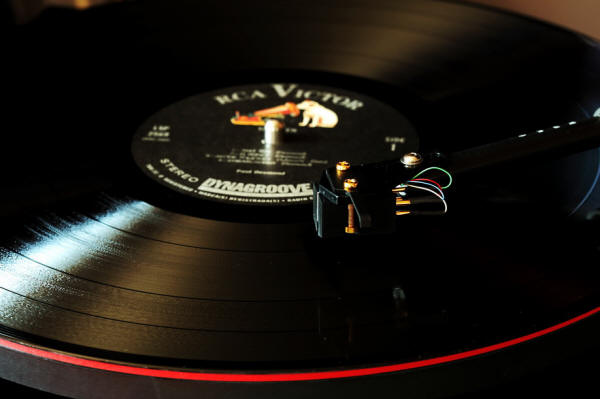 SOUND
Albums auditioned during this review
• Ben Webster, Old Betsy - The Sound Of Big Ben Webster, STS Digital STS 6111129, 180g LP (2013).
• Billie Holiday, Lady Day, Columbia/Pure Pleasure PPAN CL637, 180g LP (1954/2010).
• Billie Holiday, Songs For Distingue Lovers, Verve/Classic Records AS AVRJ 6021, "Special 45 Edition, One-sided", 2 x 200g LP (1957/2012).
• Bing Crosby, Bing Crosby's Greatest Hits, Decca Records/MCA Records, MCA-3031, LP (1941-1945/1977).
• Bing Crosby, The Best of Bing Crosby, Decca Records/MCA Records, MCA2-4045, LP (1973).
• Dominic Miller, 5th House, Q-rious Music/Rutis Music QRM 122-2, 180g LP (2012).
• Dominic Miller, Fourth Wall, Q-rious Music/Rutis Music QRM 114-2, 2 x 180g LP (2010); reviewed HERE.
• Ella Fitzgerald, Ella Fitzgerald Sings The Cole Porter Song Book, Verve/Speakers Corner Records MGV 4001-2,2 x 180g LP (1956/2000).
• Gerry Mulligan & Thelonious Monk, Mulligan meets Monk, Riverside/Analogue Productions AJAZ 1106, "Top 20 Jazz, 45 RPM Limited Edition #0584"2 x 180g, 45 rpm LP (1957/2009).
• Harbie Hancock, Takin' Off, Blue Note/Cisco Music CLP-7050, "Limited Edition S/N 0692", 180g LP (1962/2006).
• Marek Biliński, Best of The Best, Bi.Ma. BiLP-01, 180g LP (2014).
• Peter Gabriel, So. 25th Anniversary Deluxe Edition, Realworld/Virgin PGVOX2, 4 x CD + 2 x DVD + 180g LP + 180g, 45 rpm LP (1987/2012).
• The Montgomery Brothers, Groove Yards, Riverside/Analogue Productions AJAZ 9362, "Top 100 Fantasy 45 Series", 45 rpm, 180g, 2 x LP (1961/?).
As the author of the turntable review in Music Direct points out the Little Super Deck was launched exactly 33 and 1/3 of a year after starting the previous company of Mr. Khoubessarian—Pink Triangle in 1979 (see HERE). Coincidences such as this and similar suggest that we deal with people with a sense of humor. But that is not the only conclusion. It also means that the sound production is not the only goal that there is an attempt to associate the sound with something more, with a lifestyle, with a sense of detachment form the job you do. Above all of this there is something bigger, something that is the ultimate cause—and as I see it—is the thought given to the music and the sound.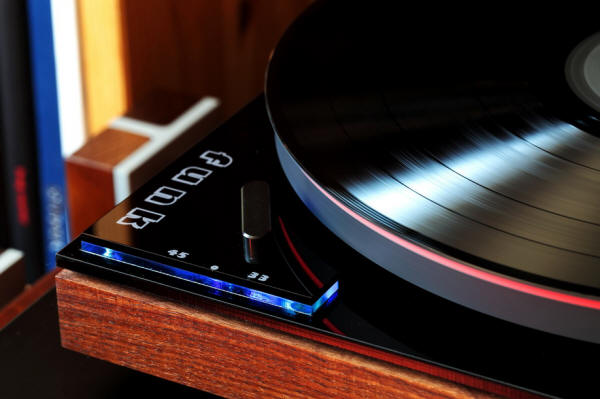 In the case of products such as the Little Super Deck the last fact is obvious from the early stage of the review. The point is that the sound of the turntable is given a lot of attention and thought. Please note that I do not use the word "immaculate" nor even "perfect" because it is far from both even if we take into equation the price i.e. we compare the LSD with other turntables within price range of 10 000 PLN. Yet, record after record we can hear what were the priorities the boss of the Funk company choose. We catch on quickly what is going on and if it is "our type" of sound we just go for it. If I were to summarize the first impressions I would point to coherence and fluidity, warmth and body. If someone is in the hurry this is the place where they can stop just add to the picture information about selectivity that is subservient to the fluidity and the general impression over the details. These few things tell all about what the LSD is and is not.
This is not a device that presents a "precise" sound. I put that expression into inverted comas because the front of an attack is not washed out, no "spilling" of the sound nor its general lousiness. This is warm, thick sound with its weight put on stamina which in turn generates large volume and beautiful, multidimensional imaging. It is basically unimportant whether we play Billie Holiday from 1935 or the new project with Ben Webster music published by a Dutch STS Digital. The differences in the recording approach, the differences resulted in totally different technical tools are clear, there is no impression that all music sounds the same. From both the recordings Funk brings out density and wholeness. With the ZYX cartridge the sound was more precise but with Denon bass was better filled out. With both Japanese cartridges the feeling of saturation was one of the most prominent and I became acquainted with this aspect of sound during the test to the point we became buddies. This is an "analog" sound in every respect. High frequencies, if they are stronger on the record, sound bold, vibrant, are not muffled. This was the case on Deep Purple single and I heard similar sound on Wes Montgomery's California Dreaming. It is the way the sound is treated by a properly implemented EL34 tube. Its sound is slightly rounded and a bit warmed. But not "cut" nor "quenched". It is as if the sun was reflected from gold: it is bright and shines strong but there is something soft in it, it is "warm".
The dynamics in a micro scale is very good. It is supported by well led differentiating, both in the imaging area as well as where the volume and color are concerned. A lot is happening while listening to records. In the macro scale, however, the dynamics are calmed. Metallica, Deep Purple and Paktofonika played nice, thick with a full bodied bass. They were, however, not as exciting as played on the turntables that present lighter and faster sound. The speed is not the word that comes to mind in association with LSD too often.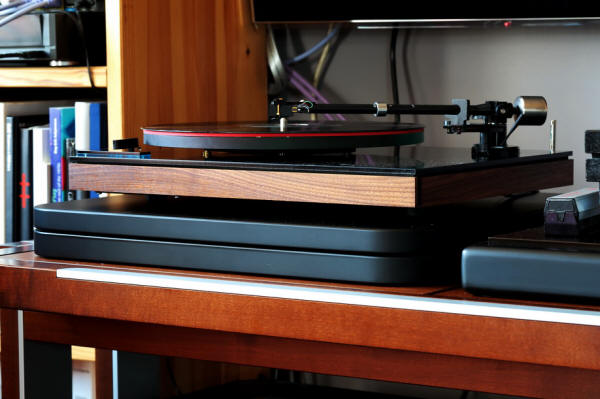 Do you remember what I told some time ago about the amount of thought given to the design of the sound of this device? This is one of the choices that had to be made. I am familiar with a number of products where we deal with a similar distribution of accents which do not sound half as good and as convincing. Because they were put there without that thought. What we get in a package with the LSD is different although the starting point seems to be similar. That is because it is a sum of a great many choices that together make up a well thought through quality that encourage us to certain ventures.
The sound of Mr. Khoubessarian turntable causes us to reach for the shelves with records featuring vocals, electronic, small ensembles classical pieces and jazz. One could venture so far as to say that the beautiful midrange is the culprit here. Because it is truly beautiful, rich in complicated interactions, strong and slightly soft. As I said before, however, strong brass, trumpet, vibraphone – everything that places energy in high range sound strong, there is no question of the sound being closed. All of this does not really fit to put a label "midrange sound". Against such a label protests another range, which especially with the Denon DL-103 is extraordinary strong, low, thick, soft, dense and fluid. It is not exceptionally contoured and the instruments are not focused that much. As long as we dwell in the climate I mentioned we are not really bothered, there is no moment that I would like to turn my attention to those factors. The only reason for that, as I see it, is very good resolution and differentiating. Both elements are limited by other factors due to which selectiveness is not a strong feat of the LSD. But that the LSD for you—rather charming than inquisitive and discerning.
Conclusion
In the case of turntables such as the Little Super Deck it is difficult to speak about technological perfection. Turntables such as German Transrotor, Acoustic Signature and Clearaudio seem to be made better and look more dependable. This approach produces a sound with a special signature. Funk follows the path of Rega and Linn where the most attention is focused on the key elements of the design such as bearings, for instance, and the rest are made well but without the special devotion. You have to close the budget, after all, and to do that you have to make certain decisions.
Arthur Khoubessarian puts body over contoured sound, fluidity over details. His turntable looks really nice. There is a possibility of an upgrade at our convenience. If we like the package, if this is what we are after in audio it will be difficult to beat that offer. RED Fingerprint for an idea and its execution.
DESIGN
The more expensive models from The Funk Firm come in interesting shapes which are result of their function—it was about making the size of a base as small as possible keeping the maximum rigidity at the same time. The Little Super Deck, second from the bottom, sports classical proportions: 415x320 mm and weighs 7 kg. It is relatively low with an oblong shaped base. It is covered with an acrylic plate glued to a MDF plinth. In the tested version the acrylic plate was black and MDF veneered. The right corner sported RPM switch 33 1/3/45 with a middle setting in which the motor is off. This kind of settings reminds of the 50's. When the turntable is on there is a blue glow under a small acrylic plate on which the switch is mounted.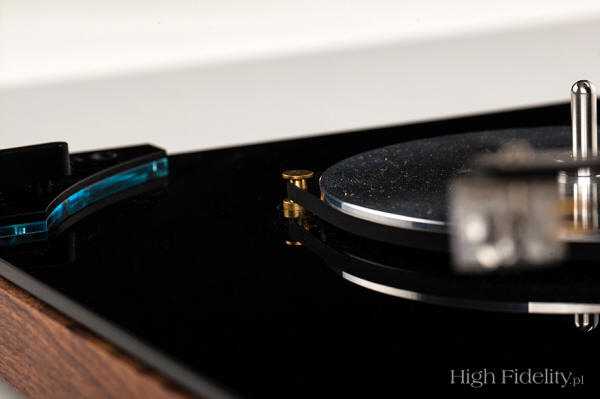 The main bearing is made of a hardened bronze with a ball on which there rests a flat bottom of a sub-platter axle which itself is made of aluminum and a drive belt drives just this sub-platter. On top of it we put a platter made of tempered glass. It is transparent so we can see Vector Drive i.e. three rollers between which the drive belt is stretched: brass spindle on the motor axle and two plastic ones put on the vertices of a unilateral triangle. DC motor is similar to the one the creator of Funk has been using in his designs since 1979—the moment he started Pink Triangle. Voltage is provided from a modestly sized wall PSU which can be replaced with a bigger one.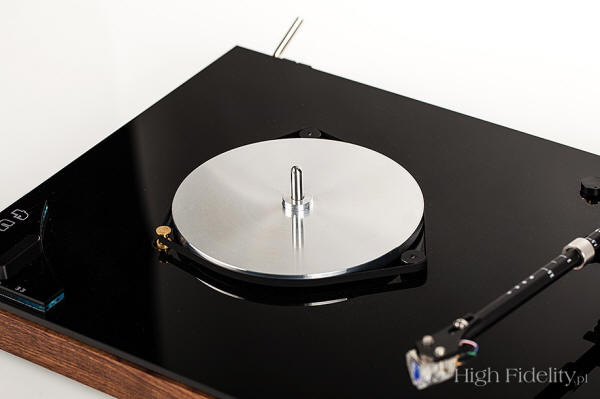 The F5 tonearm was designed just for this turntable. Even though Mr. Khoubessarian used modified Rega arms in the past, this time he designed one from scratches. Its mounting and dimensions are the same as in Rega so both can be used interchangeably. The effective length is 239 mm and mass can be adjusted so different type of cartridges can be used. With the cartridges of higher compliance we move the sleeve closer to the head. The arm features gimbal suspension and anti-skating. The tube is made of aluminum with a set diameter. The head is attached with a single screw which allows us to adjust the overhang and azimuth.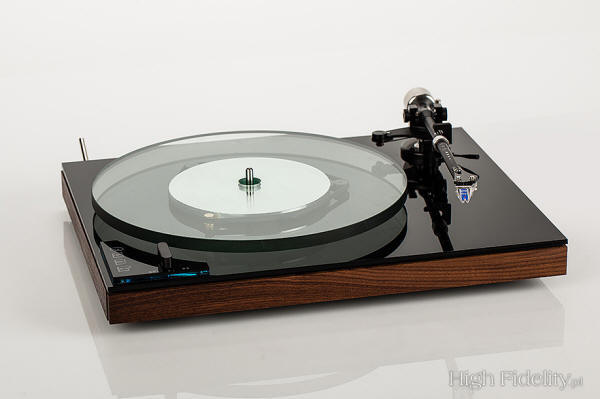 Technical Specification (according to the manufacturer)
Little Super Deck
Mounting Length (spindle to pivot): 222 mm

Mounting hole diameter: 20 mm

Speed: 33 1/3, 45 RPM

Color: white, black, or walnut

Dimensions: 415 x 320 mm

Weight: 7 kg
F5
Mounting Length: 222 mm

Mounting: 3-point Rega standard mount, 20 mm mounting hole diameter

Effective Length: 239 mm

Effective Mass: Variable from 14.2g to 19.1g
The Funk Firm
The Funk Firm | Units 1-3, EPS
Denton Island | Newhaven | BN9 9BA | UK
www.thefunkfirm.co.uk
info@thefunkfirm.co.uk
Price (in Poland): 7,950 PLN(the base + tonearm)
MADE IN GREAT BRITAIN
Provided courtesy of: Moje Audio http://www.mojeaudio.pl