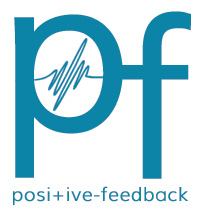 You are reading the older HTML site
Positive Feedback ISSUE 74
july/august 2014
HiFi Supreme and Audio Horizons' "Platinum Reference More Than A Fuse" Fuses
by Robert Youman
It started with a dare. A good friend of mine has always been very respectful and complimentary of my current system. I have to give him much of the credit for getting the sound to reach the level of excellence that now exists. All our late night listening sessions and passionate if not heated discussions were well worth it in the end. See the system list below and my earlier reviews of the Vitus RI-100 Integrated Amplifier and Magico Q7 Speakers. Both are still the very best reviewing tools that I have experienced and served well here for this review.
Together, we have tried many different components and tweaks—some very reasonably priced and fairly effective. Others that were so expensive and disappointing that it was hard to believe all the positive reviews that were published. I am sure the system will still evolve, but in its current configuration, we have so far found nothing new that changed our minds or our ears. Different yes. Better no. Like most things in audio, it just depends on your preferences and point of view (and the size of your bank account).
So, one day he shows up with a few small items neatly packed in his "Fancy Dan" Cuban Cigar leather carrying case. Inside he claims are some audio tweaks that he swears cost less than the stack of Japanese LP rice paper that I have sitting in the corner and will without question transform my entire review system. That system by the way could buy you a nice German or Italian car with all the goodies you can imagine. "Skeptical" was not the word or words that described my verbal reaction.
With a quick flick of his right hand and some impressive playing card like skills, my desk suddenly looked set up for something like Three Card Monte (stop the cynical moaning please). I was now staring at a half circle of fuses laid out before my eyes. This seemed like nothing special at this point but be patient and read on. Apparently these were all after-market Audiophile fuses. I smiled. I groaned. I protested. Does it never end?
All of the fuses were burned in previously with at least two weeks of continual music. He had been planning this demonstration for two months making sure that the correct fuses were ordered or borrowed and configured appropriately. His plan: Two different fuse designs were going to be compared in my system. His goal and dare: He was gonna make me smile from ear to ear with very little effort and cost.
System
Magico Q7 Speakers
Vitus RI-100 Integrated Amplifier (w/phono stage)
Playback Designs MPS-5 CD/SACD/DAC
VPI Aries Extended Turntable
VPI 12.6 Memorial Tonearm
Van den Hul Frog Cartridge
Kubala Sosna Elation Power Cords, Interconnects and Speaker Cable
Synergistic Audio Element CTS Power Cords, Interconnects and Speaker Cable
MIT SL-Matrix50 Interconnects and SL-Matrix90 Speaker Cable
Synergistic Research PowerCell10 MKIII Power Conditioner
Magico QPod Footers
Recordings
Count Basie Live - HYBRID SACD - Mobile Fidelity
John Coltrane Blue Train - SACD - Analogue Productions
Jennifer Warnes The Hunter - K2/HD/CD - Sony
Sera Una Noche La Segunda - CD - MA Recordings
Seaside Season 5 - CD - Milchbar Norderney
Johann Sebastian Bach 6 Suites For Violin - Pieter Wispelwey - CD - Channel Classics
Dead Can Dance In Concert - CD - Pias America
Bob Dylan Blonde On Blond - HYBRID SACD - Mobile Fidelity
Caveat Emptor
System synergy and personal taste are critical when evaluating high-end audio products. This review is based on my subjective requirements, my subjective ears, and my specific system and listening room. These combinations of components are only a few data points of many that exist out there. For further insight into my personal biases, check out the "Meet the Writers" section of Positive Feedback. Please consider my comments and analysis appropriately.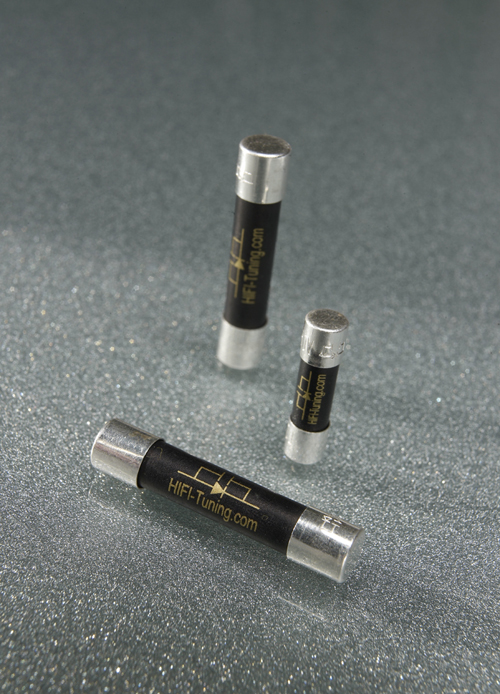 HiFi Tuning Supreme Fuses
It took less than five minutes to replace the fuses in my Vitus RI-100 (10A/115V/20mm) and my Playback Designs MPS-5 (1.6A/250V/20mm).
We started with the HiFi Tuning Supreme fuses. Supreme fuses range from $59.95 to $89.95 depending on specifications. Please contact HiFi Tuning or your Dealer for pricing.
I immediately noticed a significant improved in speed and three dimensionality. At first it sounded somewhat softer but after some time it just felt more natural and organic. Reeds had a bit more splat, woodiness and inner detail. Vocalists and instruments were more locked in on the sound stage. Bass was more rounded with additional authority and visceral impact. BTW, these improvements held true for both the Vitus and the Playback Designs.
We switched the direction of both fuses. I could not really put my finger on it, but the sound was still very good yet not quite as good as before. My buddy was well aware of this before the switch and briefly explained that directionality was critical for this particular brand. I was impressed. Gosh, for $59.95 I was astonished!
I put my stock fuses back in and waited an hour to let my ears rest and provide at least a little warm up. I ran through the same CDs and SACDs and everything changed again—but this time in a very noticeable and negative way. The sound stage seemed to collapse . Instruments seemed more artificial and flat. Vocals did not have that certain feeling of reality that great recordings usually communicate. Now wait a minute! I was getting this emotional connection and life like impression just minutes before with this very same system. Why these hair-raising changes in sound with just a different fuse?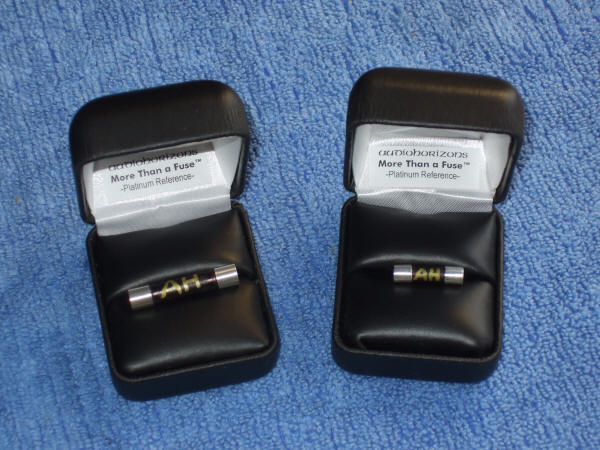 Audio Horizons "Platinum Reference More Than A Fuse" Fuses
Next up was the Audio Horizons' "Platinum Reference More Than A Fuse" fuses. To my ears, this change was even more dramatic and compelling. The Platinum Reference fuses range from $115 to $135 depending on specifications. Please contact Audio Horizons or your Dealer for pricing.
The sound was just as immediate and resolving, but now I was hearing a whole new level of rich sonic texture and bloom. Everything seemed so much more fleshed out yet there was no loss of ambiance and spatial cues. Macro and micro dynamics were as clear and dazzling as I have ever heard in this system.
Highs were crisp and vivid without any sense of grain. Harmonics for strings and bells were mesmerizing. Mids had a sense of ease and seduction that had me continually leaning in and reaching out like never before. It was hard to sit still in my listening chair.
For bass performance, as impressive as the Supremes were over the stock fuses, the Platinum References managed to step it up another level. Now I was hearing even more depth and separation at the lowest frequencies. There was a newly discovered weighty dynamic punch that just made everything so much more fun.
Unlike the Supremes, directionality on the Platinum References had no impact on the quality of sound. And again, these improvements held true for both the Vitus and the Playback Designs.
Who Likes What?
Well, based on my description, you would think that the victory was clear but you would be wrong. My buddy preferred the Supreme fuses. I preferred the Platinum Reference fuses. The stock fuses were not even in the ball park when compared to either.
His feeling was that the Supremes offered a more realistic and neutral presentation—less drama and more ease for his listening preferences. I was astonished by his position, yet I should have known better—to each his own.
For me there was no comparison, but of course I love the breath taking speed and punch of a great roller coaster ride. Everything just seemed so much more dynamic and powerful with color and body and nuance that got me way past the goose bump test.
Proprietary Designs & Materials
I should mention that I did ask around to determine what if any design or material changes could explain the differences in sound. HiFi Tuning utilizes a unique combination of gold, silver, ceramics, resonance control, and even cryogenics. Audio Horizons was closer to the vest and claimed that their designs were proprietary. It's all about product differentiation and results, so I was not surprised that very specific information was not available for either. The bottom line is the quality of sound. From that perspective, I think we learned a bunch and both should be very proud of their designs!
Conclusion
After a few sessions with these fuses, I was of course in a rush to acquire my own as they had to be returned to their respective owners including my buddy who also has the Playback Designs MPS-5. I want to thank Joseph Chow at Audio Horizons and Bernd Ahne at HiFi Tuning for their quick turn around and shipment. I enjoyed my conversations with both. Just another example of two more wonderful and passionate guys in our industry. Thankfully, I am now floating free and delighted once again in my own personal nirvana! And... I am smiling from ear to ear.
I have a nice mix of solid state and tube amplifiers coming in for review over the next few months. My guess is that I just might find that my preference for one fuse over the other could flip flop depending on the design and presentation of each amplifier. Kinda like everything else in this hobby—synergy is everything. Do we now need to consider compatibility for fuses too? Ouch!!! At these prices though, it's well worth the effort and cost to experiment and have some fun! Both brands are strongly recommended.
HiFi Tuning (Parent Company in Germany)
Ultra Systems (USA Distributor)
127 Union Square
New Hope, PA 18938
800-724-3305
www.HiFi-Tuning.com
The Supreme Fuses range from $59.95 to $89.95 depending on specifications. Please contact HiFi Tuning or your Dealer for pricing.
Audio Horizons (Component Plus)
11713 New Albion Way
Gold River, CA 95670
916-858-8693
www.audio-horizons.com
The Platinum Reference Fuses range from $115 to $135 depending on specifications. Please contact Audio Horizons or your Dealer for pricing.