ROBERT H. LEVI'S SYSTEM
LOUDSPEAKERS
Marten Bird Loudspeakers, Marten Duke 2 Loudspeakers, and REL Stadium III subwoofer
ELECTRONICS
E.A.R. 324 phono preamplifier, [2] E.A.R. 890 amplifiers (run as monos), E.A.R. 534 Stereo Amplifier, E.A.R. 912 Professional Preamplifier, E.A.R. 834L Tube Line Stage, E.A.R. HP4 Headphone Amplifier, Grado Battery Headphone Amplifier, and KingRex Headphone Amplifier.
SOURCES
Analog: E.A.R. Disk Master Turntable with two Helius Omega Tonearms. Digital: E.A.R. Acute III CD player, E.A.R. Acute 1 CD Player, ModWright Sony 9100ES SACD/CD/DVD Player with Signature Truth Modifications, Mod/Bybee Filters and Revelation Cryo Silver Umbilical. ModWright Sony 999ES CD/SACD/DVD Player with signature Truth Mod and Tube Power Supply, and Alesis Masterlink 24/96 Recorder/Playback Deck. Cartridges: Koetsu Rosewood Signature Phono Cartridge, London Reference Phono Cartridge, and Grado Statement1 Phono Cartridge. LD: Pioneer DVL 919 CD/LD/DVD Player. Tuners: Magnum Dynalab MD-108 Reference Tuner, Marantz 10B FM Tuner, Day Sequerra Reference FM1 Tuner, McIntosh MR71 FM Tuner, Dynaco AF6 FM Tuner, and Marantz ST17 FM Tuner. Headphones: Stax 7t Electrostatic headphones, Grado RS1 headphones, Grado PS 1000 and PS 500 Headphones, Ultrasone Edition 8 Headphones,and Koss ESP950 Electrostatic Headphones.
CABLES
Kubala-Sosna Elation Interconnects, Speaker Cables, and Power Cords. Kubala-Sosna Emotion and Expression Interconnects and power cords, Jorma Design Origo Interconnects and Speaker Cables. Harmonic Technology Magic 2 Interconnects, Magic 1and2 Power Cords, Fantasy Power Cords, Kimber D-60 Digital Interconnects, Kimber Select 3038 Silver and Silver/Copper Interconnects, CRL Silver Interconnects and Custom WyWires Interconnects.
ACCESSORIES
Monster Reference 350 Mark II v2 Power Conditioner, World Power Wing Revised Power Conditioner, Tice Power Block, Tice Clock, and Audio Prism Quiet Line IIs. Anniversary Edition Cable Cooker 2.5, Winds Stylus Pressure Gage, Bedini Ultra Clarifier, VPI Record Cleaning Machine 16.5. Audio Magic's Quantum Physics Noise Disrupters, Marigo Mystery Feet, Townshend Seismic Sinks, Furutech Demag, RSC Sound Panels and 16 inch Bass Trap, and Shunyata Cable Lifters.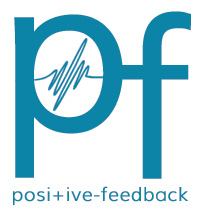 You are reading the older HTML site
Positive Feedback ISSUE 74
july/august 2014
grado
PS1000e Headphones
as reviewed by Robert H. Levi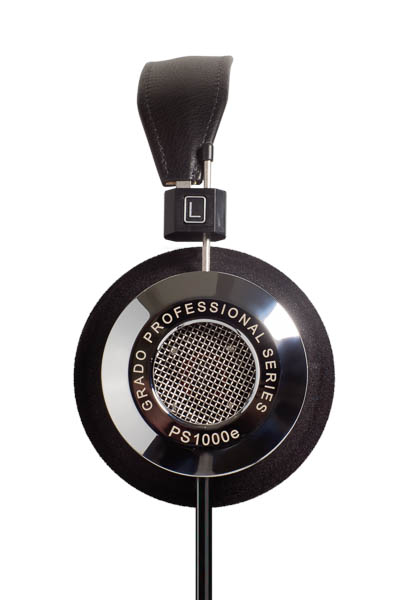 Grado has done it again! I liked the original PS 1000 Headphones at $1695 when I first heard them. I am overwhelmed by the new and super-improved PS 1000e's at—guess what?!—the same price of $1695! The first law of high fidelity is "you never know what you are missing." You try a pair of 1000e's and you will quickly find out.
There is not a parameter of these headphones that is not improved and better defined than the earlier model. John Grado and his team touched every part of this pair of professional series cans, and made some astounding tweaks. They are even more comfortable and better fitting than the originals. Changes include new and improved drivers, wood, metal, wiring, fit and finish, matching, and a few scientific touches only they understand. The results are very special indeed, particularly if you have a state of the art head amp.
Test System
E.A.R. HP4 Headphone Amplifier, KingRex Headphone Amplifier, Grado RA-1 Battery Headphone Amp, E.A.R. Acute 2 CD Player, ModWright Sony 999 SACD/CD Player, McIntosh MR71 FM Tuner modified by Audio Classics.
Cables by Kubala-Sosna: Elation! and Emotion, Kimber Kable Select 1036.
Plugs treated with Stein Music Contact Fluid.
Specifications
Transducer Type: Dynamic
Operating Principle: Open Air
Frequency Response: 5 - 50,000 Hz
SPL 1mW: 99.8 dB
Normal Impedance: 32 ohms
Driver Matched dB: .05dB
Included Accessories
Headphones, Warranty, Grado story-sheet, 3.5mm mini adapter, extension cable
You will note that the PS 1000e Headphones are a low-impedance type, and should be plugged into the proper load. I used the LOz inputs where available.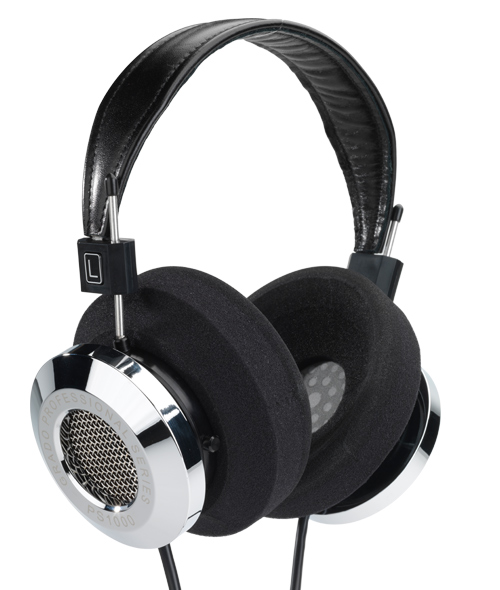 Breakthroughs
The first thing I noticed on my reference disks was the wondrous, tight, deep, and improved bass. Gone was the slightly fluffy bass of the older 1000s. Now I heard state-of-the-art bass; as good a bass response as I have heard from any cans ever at any price, period. Any wooliness or vibration in the chambers was a thing of the past. These new e's are an audiophile's and engineer's dream cans. All ranges benefit from the added quiet of the chambers, but the bass benefits the most.
I am very impressed by the imaging. Right to left and front to back special cues are truly enhanced with these modifications by Grado! Finding the precise instrument in an orchestra is much easier and quicker. Space is better defined. There is no wandering of the image. Tape hiss is clearly delineated and separated from the sound stage. Love it. This performance is not bettered by any other headphone I know of.
Overall definition is realistic and state of the art. You are immediately aware of all the little tonal colors. The brush strokes of the drummer are clearer and more commanding. Air flows smoothly through horns. Pianos are now warmer and encased in a wood box, with keys that sound silvery with a touch of gold and bell-like. Wearing time is increased to "indefinitely."
More about the Sound
Neither delicate, quiet super-soft sound is lost on the Grados, nor is huge loud explosive fortés. The Grado's will not overload or sound strained, though your ears may. They never sounded muddy or murky to me.
Through the Grado RA-1, they were more forgiving and more rounded, with somewhat less definition. The RA-1 sounds more tube-like than the all-tube HP-4. It is pretty good overall.
Through the KingRex HeadQuarters solid-state amp, the Grados sounded terrific: Quick, extremely detailed, open, and superb! The KingRex gave me a good idea of what a pro headamp in a recording session might sound like with these. You lose the intense realism and luxurious mellifluousness of Tim de Paravicini's HP-4 masterpiece, but you retain what you need for microphone arrangement and acoustic treatment. Once the KingRex warmed up, it sounded nice and sweet with the Grados. You could actually hear the transistors start to behave more and more musically with the Grados.
Vocals
WOW! Listening to The Nat King Cole Story on SACD has become a religious experience through the Grado PS 1000e Headphones. They offer a clarity to Nat's voice one rarely hears through headphones. There is no mushiness, added grain, scrim of glare or warmth, added sibilance, cupping, or anything untoward. These are just amazing and fantastically enjoyable. The more you listen, the more you will understand the sonic leap these new e's achieve in the service of the audiophile and headphone lover! This is ground-breaking neutrality!
Summary
New to audiophiles, headphone aficionados, and recording engineers comes a newly reimagined top of the line headphone from Grado called the 1000e, replacing the 1000. With no increase in price, you might think the improvement in sound reproduction would be minor. You would be wrong. The improvement is stellar, affecting every parameter of their performance for the better. The Grado PS1000e Headphones now achieve state of the art status in overall definition, imaging, and bass reproduction... and maybe more! The e's are even more comfy, too.
These boys in Brooklyn are the real deal!! Congratulations! Most highly and personally recommended. Robert H. Levi
PS1000e Headphones
Retail: USD $1695
Grado Labs - John Chen
4614 7th Avenue
Brooklyn, NY 11220
USA
718.435.5340
www.gradolabs.com