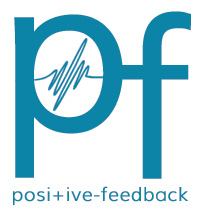 You are reading the older HTML site
Positive Feedback ISSUE 75
september/october 2014
synergistic research
PowerCell 10 UEF and FEQ - PowerCell Equalizer
as reviewed by Robert S. Youman

[Images courtesy of Synergistic Research]
I have now reviewed two iterations of the Synergistic Research (SR) PowerCell. The first was the PowerCell 10SE MIII. See that review in PFO Issue 70. This second review will focus on the new PowerCell 10 UEF and the new FEQ - PowerCell Equalizer. For the sake of clarity and efficiency, I will refer to these two products in the review as the PowerCell and PowerCell Equalizer.
Review System
Magico Q7 Speakers
Vitus Audio RI-100 Integrated Amp (w/Phono Stage)
Pass Labs Xs Preamplifier
Pass Labs Xs 300 Monoblock Amplifiers
Playback Designs MPS-5 CD/SACD/DAC
VPI Aries Extended Turntable
VPI 12.6 Memorial Tonearm
Van den Hul Frog Cartridge
Synergistic Research Element CTS Power Cords, Interconnects and Speaker Cable
Synergistic Research Powercell 10 SE MK III
MIT SL-Matrix50 Interconnects and SL-Matrix90 Speaker Cables
SRA VA Turntable Isolation Base
Rix Rax Hoodoo Component Rack
Magico QPod Footers
Caveat Emptor
System synergy and personal taste are critical when evaluating high-end audio products. This review is based on my subjective requirements, my subjective ears, my specific system and my specific listening room. These combinations of components are only a few data points of many that exist out there. For further insight into my personal biases, check out the "Meet the Writers" section of Positive Feedback. Please consider my comments and analysis appropriately.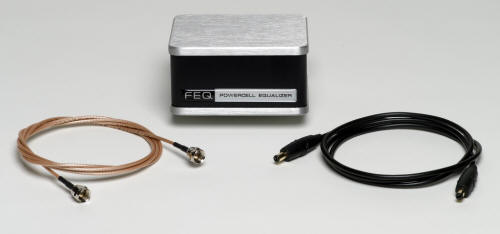 Design
The PowerCell is a non-current limiting power conditioning product that utilizes trickle-down technology from flagship SR Galileo research and development. A key component is the use of an "Active Shielded Air Dielectric," which is said to manage reactive capacitance (signal and cable interaction), radio frequency interference (RFI) and electromagnetic interference (EMI). This same or similar technology is utilized for many of the SR interconnects, speaker cables, and power cords.
UEF implementation has now been executed within the PowerCell in several different ways both internal and external to the design. As stated on the SR website, "UEF is a proprietary technology that cleans up the high and low frequency noise that can distort the many layers of harmonics in a musical signal."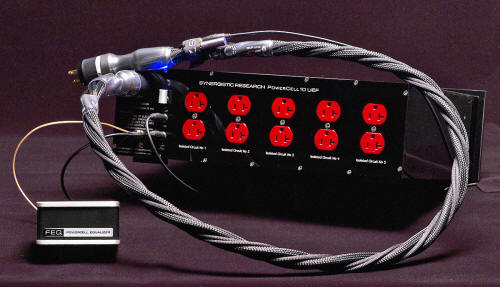 The active shielding functionality now utilizes the new UEF Tuning Circuits which replace the original Enigma Bullets or tuning circuits. One right angled UEF Tuning Circuit is used at the rear of the Powercell (see picture above), and one standard design is also used with the SR Element Copper/Tungsten power cord ($1800 MSRP value) that is also included.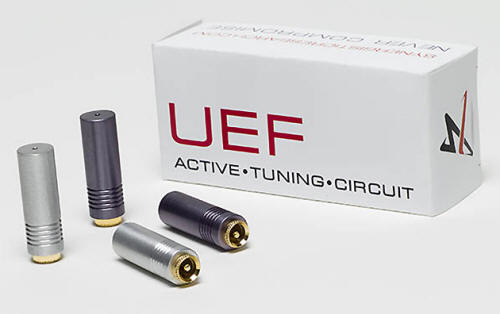 You may be familiar with the original Enigma Bullets. The Enigma Bullets allowed you to tune the sound of your wire needs from open and airy (silver) to warm and rich (black), or to a hybrid of the two (grey). The new UEF Tuning Circuits are available in Silver and Gray, with a much smoother transition in sound between the two options.
BTW, you can now upgrade from the Enigma Bullets to the UEF Tuning Circuits in most SR legacy products—all the way back to the TESLA series. Please check with Synergistic Research to verify that your specific component can be upgraded.
Lastly, SR has introduced an external Equalizer option for the PowerCell. This is an active device that utilizes a similar technology and design as the Frequency Equalizer (FEQ) and the Tranquility Base products that were both introduced and rolled out over the last couple of years with great success.
As stated on their website, "the FEQ is an ultra low frequency RF pulse generator that acts as a low frequency dither to overpower the ambient RFI and EMI fields thus acting like a Tranquility Base for your listening room." By connecting this technology directly to your PowerCell which is the source of all power to your system, the benefits can be now realized by all your active components. These benefits can also be realized for power cords from other brands.
Again, like most SR interconnects, speaker cables, and power cables, the PowerCell requires a Mini Power Coupler (MPC) or wall wart to function. Alternate upgrades and options include the Galileo MPC or the Transporter, which can be used for larger systems that may require many outlets. The Transporter can eliminate the MPCs entirely and make for a more efficient and simpler solution.
Specifications
Construction: SAR Acrylic
Height 5.625″ x Width 17.75″ x Depth 14″
Weight: 19 lbs.
Connector Input: 1 each Neutrik 32 amp PowerCon
US Connectors Output: 10 each Synergistic Research TeslaPlex SE
Euro Connectors Output: 10 each Synergistic Research TeslaPlex Schuko
FEQ – PowerCell Equalizer Input
FEQ – PowerCell Equalizer Output
Input Rating: 32 amp/250v
US Version: Predicated upon the US Outlet rating of 20amp/125v
Euro Version: Predicated upon the Shuko Outlet rating of 16amp/250v
Sound
My first objective was to compare the difference between the PowerCell 10SE MKIII and the PowerCell 10 UEF with the new UEF technology upgrades. My second objective was to then connect the PowerCell Equalizer to the PowerCell 10 UEF and again evaluate the difference and impact on sound.
With the UEF upgrades alone, the change in sound quality was significant. There are two consistent improvements that I have experienced with all SR legacy and new products using UEF. There is a clear drop in the noise floor, and a more open, airy sound.
Enhancements were obvious even to the non-audiophile ear. The sound stage increased in all directions. There was a definite sense of smoothness and less grain—yet even more impressive dynamics. These variables tend to fight or oppose each other when realized with other products, but not in this case.
Next, I connected the PowerCell Equalizer. My gosh, now we have gone well beyond a description like "significant." The word "dramatic" applies. Imaging was even more rock solid and the sound stage seemed to lock in and not just extend. We are talking about layering and holographic experiences that have not been realized before in my system.
Bass slam, detail and weight were even more impressive. There was a roundness and richness to the midrange that was truly addictive. Highs had a natural yet vivid jump factor and crispness without a trace of analytical presentation or edge.
Music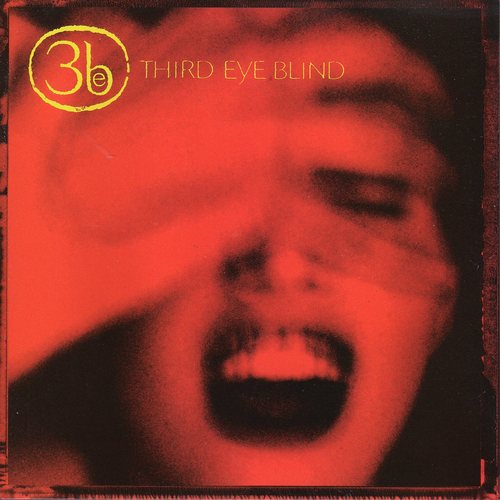 Third Eye Blind
A rock masterpiece from 1997, Third Eye Blind's self-titled debut album continues to hold up over time even for our newest generations. I walked into my son's college apartment during a late night party, and this CD seemed to have everyone doing a guitar air solo with legs and arms flying in all directions (and that was from the female attendees too). Third Eye Blind just does not get the respect and press that it deserves!
This release would never be considered an audiophile classic. The music and musicianship is what typically catches your attention. With the PowerCell and PowerCell Equalizer in place, we are now listening to a new album. Suddenly the compressed flat sound expands into a vast soundstage with impressive weight and authority.
Track 14 "God of Wine" is my favorite. It's sort of a melancholy eclectic rock song about drinking and the meaning of life. It never quite connected for me from a lyrical standpoint, but the melody, drums and guitar solos strike gold every time. Stephen Jenkin's unique voice works just perfectly for his early slow drunken pleas for understanding, and later as his anger and emotion pours out between wails.
Out of what seemed a cloud of haze in the past, you can now sense the texture and dynamics of Kevin Cadogen's guitar work. You realize that it's his technique that draws you in more than just a standard power riff. Brad Hargreaves on drum keeps the group on a tight steely rhythmic pace with a precise musical ride on the hi-hats. His power and physical strength comes through loud and clear as he attacks his floor toms like a banshee in heat. Sorry for the drama, but this is great stuff that has been raised to a new level of enjoyment! Rock at its finest!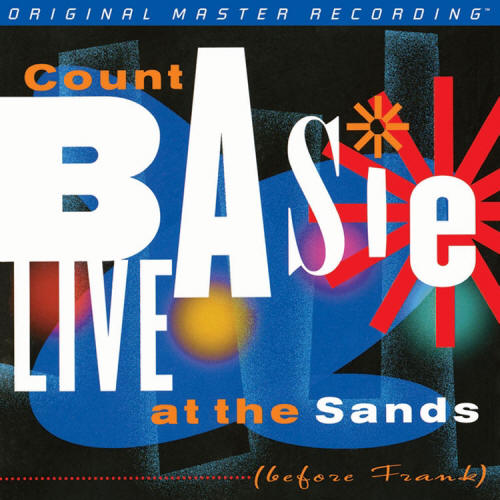 Count Basie – Live at The Sands
This new hybrid SACD release from Mobile Fidelity is a keeper. Unlike the Third Eye Blind recording above, this is an absolute audiophile classic based on both sound and performance. The PowerCell and PowerCell Equalizer push the envelope on what can be expected from an old school big band sound on digital playback.
Most folks know about the Frank Sinatra classic: Live at The Sands. Basie and this very same band provide the back up on Frank's album and also the entertainment during the breaks. It's the music from these breaks over several nights that have been cut and pasted together to make one hell of a SACD. Original recordings were made at the Sands Hotel in Las Vegas during performances in January and February of 1966.
Basie is at his peak here, and many would argue that this is one of the best big bands he ever pulled together. The members can vary slightly each night and are too long to list here, but you cannot ignore a few of the big names: Eddie "Lockjaw" Davis (tenor sax), Freddie Green (guitar), Percival "Sonny" Payne (drums), Phil Guilbeau (trumpet), Bill Huges (bass trombone), Noman Keenan (bass), and on and on.
There is tremendous power and swing demonstrated here, but all is under control, if not elegantly understated on certain tracks – as only the Count can do in his very unique and stylish way. Track 9 One O'Clock Jump is the stand out cut for me. Individual musicians are given the opportunity to take solos over the band as the music plays on at an astonishing pace—and boy do they take advantage of the opportunity.
Everyone gets a shot at stardom, including Basie on piano and Keenan on acoustic bass, but it's the brass section and individual reed instruments that steal the show. If you ever wanted to hear the proper reedy blat and dazzling transient speed of these instruments, this is the recording that will make you smile and jump out of your seat dancing.
Again, it's the vast and extensive sound stage that will also get your immediate attention. Your listening room will overflow well beyond the speakers in every direction. Images will lock in with layers of individual instruments at multiple heights and depths. You have been fast forwarded to Las Vegas in 1966! Even Frank is beaming and shaking his head while waiting in the wings for his next entrance.
Summary
There is a bunch of new innovative "out of the box" technology going on here. I have tried my best to stay away from the technical details, because though it is all very creative and impressive, the bottom line is the sound. Additional UEF and FEQ information can be found on the SR website.
As I said in my earlier review, the proof is in the pudding. As we all know, with this crazy hobby, most things are subjective and only individual taste and priorities will make you a believer or non-believer. All I can say is that these SR products are a must audition. You are missing out on something very special if you don't check them out. Enough said. Robert S. Youman
PowerCell 10 UEF
Retail: $6000
FEQ – PowerCell Equalizer
Retail: $995
Synergistic Research, Inc.
17401 Armstrong Avenue
Suite 102
Irvine, CA 92614
(800) 578-6489
www.synergisticresearch.com