Hi-Fi is All a Scam - Roger Skoff Finally Admits All
by Roger Skoff
When Moving Requires That You Scale Down, At Least Temporarily: A Personal Story
by Andy Schaub
From Clark Johnsen's Diaries: The Polarity Problem Redux, Then Redux Again
Impressions: The AURALiC VEGA DSD DAC and TAURUS Mk. II Balanced Headphone Amplifier
by David W. Robinson

The Neoteric Listener and the Audioengine B1 Premium Bluetooth Music Receiver
by Dean Seislove
Super HiRez Brings Live Blues to DSD and Signs Warner Music Deal
by Brian Moura
PFO Will Host Another DSD Seminar at RMAF 2014
by David W. Robinson
The Neoteric Listener and The Fritz Hemp 6 Loudspeakers
by Dean Seislove
exaSound Brings Quad DSD to Mac, Support for Linux and Windows Server Enhancements
by Brian Moura
Townshend Seismic Isolation Pods
by Robert H. Levi
A High Resolution Music Download Site You May Not Know
by Brian Moura
Blue Note Records 75th Anniversary Special Limited Edition Box Set
by Michael Wechsberg
High Fidelity: Why the Grimm LS1 is the World's Best Complete Audio System
by Timothy Roth
Musings on Building a Digital Music Server: Revisiting the Rega DAC
by Andy Schaub
Frankie Rat and The Art Pro Audio USB Phono Plus, Project Series Audiophile Computer Interface
by Francisco Duran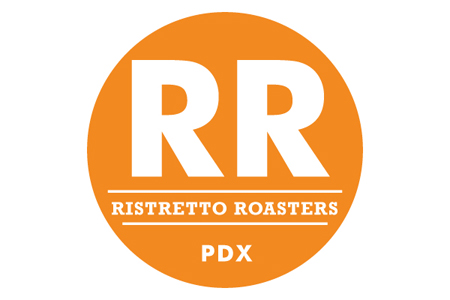 FROM OUR FRIENDS AT HIFISTATEMENT.NET

Read a portrait of MYTEK DIGITAL in Warsaw (in German)
A review of the KRON's integrated tube amplifier (in German)
A review of AQUA ACOUSTICS QUALITY's cd-transport and DAC La Scala MK II and La Diva (in German)
A review of the KORG's DAC DS-DAC 100 and the Audiogate DSD-upsampling-software Audiogate (in German)
A review of the van den Hul's cartridge The Crimson (in German)
A review of THOMAS MAYER's tube amps 10Y (in German)
A review of the EINSTEIN's MC-cartridge The Pickup (in German)
Listen to it's sound via three free downloads in our sound library
And enjoy a free download of a song in highres and DSD played by THE NEW MASTERSOUNDS, a steaming British funk band (music international, text in German)
FROM OUR FRIENDS AT HIGH FIDELITY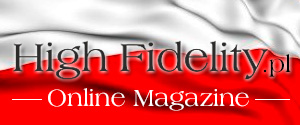 Krakow Sonic Society Meeting No. 94 - Dirk Sommer & Birgit Hammer-Sommer | Sommelier Du Son Gerhard Hirt | Ayon Audio
text and images by Wojciech Pacuła, translation by Andrzej Dziadowiec
Tenor Audio - The Line1 Linestage Preamplifier/Headphone Amplifier text and images by Wojciech Pacuła, translation by Andrzej Dziadowiec
GoldenEar Triton Seven Loudspeakers
text by Wojciech Pacuła GoldenEar, images by Wojciech Pacuła GoldenEar, translation by Andrzej Dziadowiec
Ultrasone EDITION 5 Headphones
text by Wojciech Pacuła, translation by Andrzej Dziadowiec, images by Wojciech Pacuła | Ultrasone
Phasemation HD-7A192 D/A Converter
text and images by Wojciech Pacuła, translation by Andrzej Dziadowiec
FROM OUR FRIENDS AT AUDIO360.ORG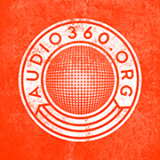 Can Your IEMs Save Lives? This One Did!
McIntosh Brings the Bizness! The Statement MHA100 Headphone Amp/DAC
V-MODA XS Goodbye M-80. Hello XS


Ypsilon Aelius Amplifiers
as reviewed by Marshall Nack
Rite Audio Cables HC Sound Pipe Power Cords - Even Cheapskates Deserve Good Sound
as reviewed by Tom Gibbs
Astell&Kern AK240 Digital Audio Player
as reviewed by Robert H. Levi
Synergistic Research Reference RED Fuses - Red is the New Black!
as reviewed by Robert S. Youman
Skogrand SC Beethoven Speaker Cables - Pure as Snow
as reviewed by Myles B. Astor


Blue Circle FX2 6 XOe Power Line Conditioner
as reviewed by Paul Candy
Jasmine Audio Tiger Moving Coil Phono Cartridge
as reviewed by Gary Lea
Audience AV Au24 SE Phono Cables - Are All Phono Cables Created Equal?
as reviewed by Myles B. Astor
DanaCable Diamond Interconnects
as reviewed by John Zurek
Axis VoiceBoxS Loudspeaker
as reviewed by Andre Marc
Synergistic Research PowerCell 10 UEF and FEQ - PowerCell Equalizer
as reviewed by Robert S. Youman
Einstein The Pickup Cartridge
as reviewed by Danny Kaey
SMcAudio "Colossal" Nexus AC Power Conditioner
as reviewed by Jim Merod
CEC TL3N CD Transport and Some Thoughts on Computer Audio
as reviewed by Paul Candy
Göbel Lacorde Statement XLR and Loudspeaker Cables
as reviewed by Dirk Sommer
Vanatoo Transparent One Active Loudspeakers
as reviewed by John Acton
DeVore Fidelity Orangutan O/93 Loudspeakers
as reviewed by Ken Micallef

David Robinson and David Elias on DSD... Interviewed by Steve Rochlin - Video!


EVENTS, CONCERTS, AND SHOWS
Nick Cave and The Bad Seeds - Live
by Annie Merkley
2014 Capital Audiofest
by Scott Dorsey
Monterey Jazz @ 57 - Herbie Hancock: Lifting Our Spirits Once More
by Jim Merod, images by Michael Oletta
Live from New York -The 2014 New York Audio Show Day 1
by Myles B. Astor
Live From New York - The 2014 New York Audio Show Day 2
by Myles B. Astor
Live from New York -The 2014 New York Audio Show: Day 3
by Myles B. Astor
New York Audio Show 2014
by Ken Micallef
RMAF 2014 - Day 1
by Myles B. Astor
RMAF 2014 - Day 2
by Myles B. Astor
RMAF 2014 - Day 3
by Myles B. Astor
The Three Musketeers See the RMAF 2014
by Lynn Olson


Notes of an Amateur: Ibragimova's Prokofiev; Lera Auerbach... and friends.
by Bob Neill
Classical Releases
by Karl Lozier
Fhloston Paradigm, The Phoenix
by Michael Mercer
Nothing but the Music - Emerson, Lake & Palmer, 7 Inch Platinum SHM-CD
text and images by Wojciech Pacuła, translation by Andrzej Dziadowiec
Notes of an Amateur: Beethoven Cello Sonatas; Norrington's Stravinsky; and Penderecki Chamber Music.
by Bob Neill
Vinyl in the Round: ECM Re:Solutions
by Ken Micallef
Impressions: Howard Hanson: An American Romantic in Quad DSD (DSD256)
by David W. Robinson
Sonic Satori – Thom Yorke Brings it on Tomorrow's Modern Boxes
by Michael Mercer
Notes of an Amateur: Harbison, Couperin, Jonathan Harvey, and Cindy McTee.
by Bob Neill
Darren Chase Sings Schumann Lieder
by Stephen Francis Vasta