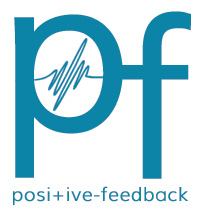 You are reading the older HTML site
Positive Feedback ISSUE 78
march/april 2015
Impressions: Analogue Productions re-issue of Duke Ellington, Masterpieces by Ellington
by David W. Robinson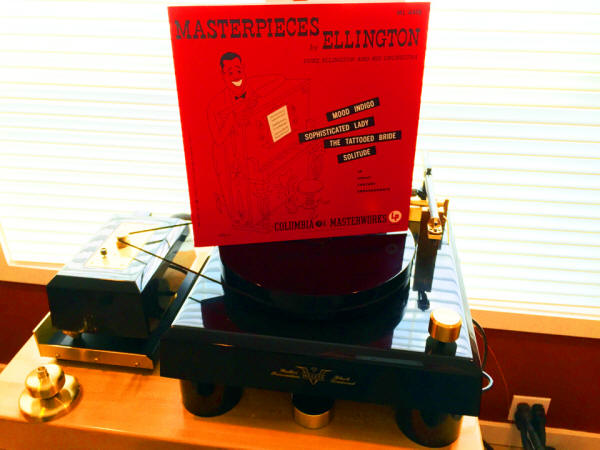 Duke Ellington, Masterpieces by Ellington 200 Gram LP, monophonic, $30.
Years ago, a good friend sent me a vintage copy of Duke Ellington's Masterpieces by Ellington. It had been recorded at the dawn of the LP and Columbia's essay into those newfangled Germany-to-America tape recorders (courtesy of Bing Crosby!), back in 1950. It was in mono, natch, but it sounded amazing, both on his system, where I originally heard it, and later on, in my own. It was a collector's item, now hard to find in good condition. I could hear why he loved it, though, and it remained on my list of fine recordings.
What a cast that was featured here! How can you beat this crew, as listed by Acoustic Sounds? Duke Ellington, Billy Strayhorn (piano). Russell Procope, Paul Gonzalves, Johnny Hodges, Jimmy Hamilton (saxophone).Nelson Williams, Andrew Ford, Harold Baker, Ray Nance, William Anderson (trumpet). Quentin Jackson, Lawrence Brown, Tyree Glenn (trombone). Mercer Ellington (horn). Sonny Greer (drums). Wendell Marshall (bass). Yvonne Lanauze (vocals).
It helped that Duke Ellington was one of my all-time favorite Jazz masters, of course! Ellington playing "Chopsticks" would be just fine with me.
And "Mood Indigo" is my all-time fave rave of his compositions, and ranks up there with any Jazz work ever done, to my way of thinking.
So, when I saw that Chad Kassem and Analogue Productions were going to release Masterpieces by Ellington in a brand-spanking new 200 gram pressing, directly from the original master tapes, I pre-ordered the LP immediately…ditto the SACD.
When it arrived, I gave it a run through our new KLaudio Ultrasonic LP cleaner, zapped it with our Stein Music DE-3, and dropped it onto my Walker Audio Proscenium Black Diamond Level V turntable, with Procession Reference Phono Amp, and Soundsmith Hyperion OCL MI cartridge…a top-of-the-mountain turntable system. The whole was playing back on our reference Audionet electronics, definitely world class kit.
The results were simply smashing! This new re-issue slays my vintage copy in every way. Every dimension of the recording was much better…dynamics, harmonics, frequency response, detail, jump…all just leaped out at me! The recording sounded like it had been made that morning…absolutely fresh-sounding. No veiling. No roll-off. In fact, it's so good that it doesn't matter that this is a mono recording! Listen to it on a great turntable…you'll hear mono that fools you into thinking that it's not mono. Just wait until you hear Yvonne Lanauze sing, "Mood Indigo" amigos, after a long instrumental build-up…she'll take you there! And this version of that song is the longest, most lyrical and extended performance of it that I've ever heard. It puts shorter versions to shame, carrying you though one mood change after another...massaging your soul with brilliant performances all the way around the block.
The pressing itself was impeccable: flat, and free of noise, tics and pops…a genuine masterpiece of the pressing-plant arts. The Hyperion OCL, the finest cartridge that I've ever heard, revealed how superbly these grooves were carved! Commendable, reference-grade analog…very, very close to master tape sound. Very damned close! Kissing cousins close! Hell, maybe even closer than that.
In fact, I now consider the Analogue Productions re-issue of Masterpieces by Ellington to be one of the very finest Jazz records ever released. (Sorry Miles! Move over, Kind of Blue!)
And this is appropriate, because I think that the original 1950 recording is one of the very best Jazz recordings ever done. It's nothing less than a time machine, a place of meditation, a transport to a moment of the greatness of Duke Ellington and his band in its heyday.
So…if you don't yet have the Analogue Productions re-issue of Masterpieces by Ellington, then you have a huge hole in your record collection. Huge. Embarrassing. Period.
Don't sit there…get right out to the Acoustic Sounds and do the right thing!