BOB NEILL'S SYSTEM:
LOUDSPEAKERS
Reynaud Concordes on Symposium Sveltes.
ELECTRONICS
Blue Circle AG3000 tubed preamplifier and AG8000 monoblocks, both on Blue Circle isolation cones
SOURCE
Audio Note CDT-2 transport and 4.1x balanced dac with Sogon IC. Audience modified Sony DVP-NS 900V (CD/SACD) on loan.
CABLES
Audience Au24 interconnects and speaker cables; Reynaud HP216A speaker cables (bi-wired); Elrod EPS 2's and 3's and TG Audio SLVR power cords, all plugged into dedicated lines.
ACCESSORIES
I use a Bedini Clarifier and Auric Illuminator regularly, and Nordost Eco.
Nearly lost in the current furor over the need for higher sampling rates, more exotic filtering technology, and new digital formats—along with the call for universal players that would enable us to hedge our bets among the latter—is the occasional small voice telling us that we have not yet realized the potential of our existing red-book technology. One of the most out- and well-spoken of these is Brit (originally Dane) Peter Qvortrup of Audio Note. To wit:
"Extensive research into the fundamental properties of the data stream itself have shown beyond doubt that regardless of the theoretical and measurable advantages of the signal manipulation employed in all currently available digital products, such as higher over sampling, noise shaping, re-clocking or jitter reduction. all these corrective measures greatly interfere with the critical time domain requirements of the signal, based as current theory is, on an assumption that music is similar to book keeping data which off course it is not.
Music is a time continuum from start to end, which when broken is irreparably damaged and no amount of clever manipulation can ever restore it to its original time-frequency-amplitude duration or relationship, regardless of what the theorists may tell you.
As a result we have developed a way of excluding or bypassing all of these corrective measures, to allow the conversion from digital to analogue to be done without any manipulation whatsoever. All we do is to reformat the data stream to allow the converter chip to be able to interpolate the in coming information properly.
In other words, Audio Note DACs have no over sampling, no jitter reduction, no noise shaping and no re-clocking, they use the highest grade Analogue Devices AD1865, 18Bit stereo converter chip because we found this chip to be the best sounding available (yes, even better than the 20Bit versions!!), the digital power supply is an exceptionally low noise, shunt-type. Having removed all the digital filtering that is part of the over sampling, all filtering in AN DACs is done in the analogue domain where it appears to be easier to retain good wide band phase-frequency and dynamically coherent behaviour than in the digital domain."
P.Qvortrup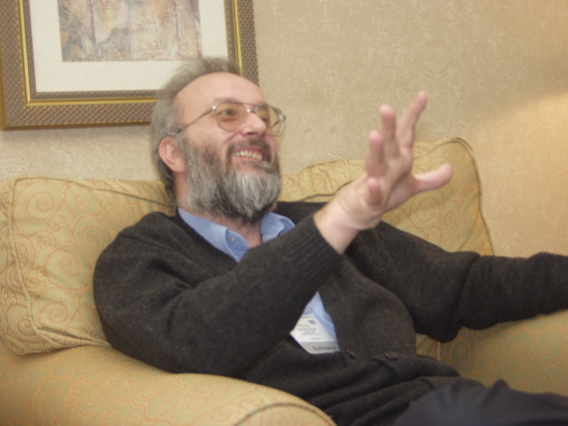 When I first read these words, despite their seeming logic, I heard a Luddite; and as a rule, I am not drawn to Luddite voices. While I cling to my manual rangefinder Leica, I sold my LP12 twelve years ago without tears and have never looked back. That is to say, I would never have stuck my nose into the alternative, reactionary world of Audio Note had not someone whose judgment I trust pushed me to it.
Max Kreifeldt of Silver Audio and I agreed in principle a year or so ago that the midrange of a then very fashionable CD player was, in a word, screwed up; and while he attributed it to overly ingenious up-sampling and digital filtering and I simply felt it sounded strangely affected, we arrived at the same conclusion. Enjoying our party-of-two resistance to its charms, we have stayed more or less in touch. A few weeks ago I got an email from Max, who is not given to raving, raving about his new Audio Note 2.1 balanced DAC. "Pure heaven; the most vivid, clear, natural, un-digital sounding DAC I've ever come across. No anti-aliasing filtering, no up-sampling, not even one capacitor in the entire signal path (all transformer coupled)." No one but Max would have gotten my attention with this kind of talk, except for the fact that we both are coming from the same place.
So here I am, a few weeks later, sitting in front of one of Peter Qvortrup's premier Audio Note front ends, smiling like a happy goose. The rest of this review is dedicated to Max, with additional thanks to AN dealers Brian of Venus Hi-Fi in Bloomington, Indiana; Rob Phillips of Phillips Audio in Minneapolis; and Dave Cope of Triode & Company—hiding away in nearby Glastonbury, Connecticut; and, of course, to Peter Q, who like Jean Marie Reynaud is willing to talk to people like me, sometimes several times a day, patiently answering the dumb questions.
To Business
When the Audience modified Sony NV999 CD/SACD player arrived in my system a couple of months ago, it challenged my long-time reference Naim CDS2's argument that Nature, in the form of rhythmic drive and an authoritative, visceral bass foundation, is the primary force in music's ability to move us. The Audience player challenged the Naim's case by offering a great many other virtues in its place: more light and overall clarity, more detail especially in the upper midrange, more sense of space; and more air, lilt, poise, and grace. The Audience/Sony offers one of the most balanced, even-handed views of music I have yet to hear. To expand on a comparison I used recently, it is Hawthorne (and Henry James) to the Naim's Melville (and Faulkner). Some of us may prefer Hawthorne to Melville; but we ignore Melville at our own peril. This is essentially the moral of my comparative experience with the Audience/Sony and Naim CDS2. (Audience has upgraded their modification of the NV999 since I wrote this. I hope to audition the revised player and post a follow-up report.)
The Audio Note CDT-2 transport and 4.1x balanced DAC arrived here a month or so ago to renew the challenge, taking on the Audience/Sony as well. In its first week, with only two or three weeks on its Black Gate caps (the unit is dated June 13, 2003), it asked a tougher version of the Audience/Sony's question: Wasn't the Naim, by putting most of its eggs in Nature's basket, overpowering the music, bullying it a bit, keeping some of its subtler aspects from coming through? And then it turned around and criticized the Audience/Sony for over-reacting to the Naim!
It took about a week to get the Naim and Audience/Sony players far enough back in my mind so I could begin to hear what the Audio Note was bringing to the table rather than what it was not. At first, it lacked the Naim's rich, vigorous, weighty attack, which can drag even the most indifferent listener by the scruff of the neck into the music; and which lays a monumentally firm foundation beneath it. It lacked the Audience/Sony's total openness, spaciousness, lightness, and emotional tact. It was not, in other words, love at first listen, though now, a couple of weeks later, I can't understand why. I walk into the room these days to find music from new and old CD's alike literally flowing around me with ebullience and eloquence; and my first instinct is to smile, broadly. To be not very profound about this, I really do think it depends on what you're used to. If it's not natural beauty, enthusiastically expressed, the AN won't grab you. At first. But unless your priorities are about sound rather than music, it will get you. It's too right not to.
Something Important is Going on Here
The Audio Note sounds naturally clear and every bit as engaging and emotionally committed as the Naim, if not as vigorous and physical, especially in the upper bass region. It sounds more emotional and seems to draw more character from the music than the Audience/Sony. There is more body—instruments and voices sound rounder and more there—in the midrange than in either of the other players. The AN sounds smoother overall than both, reminding me of the few SACD's I have heard lately and giving me second thoughts about the importance of the new medium.
Perhaps its most appealing characteristic is a captivating sense of touch and slight luminous bloom, especially noticeable on solo instruments and voices, which while wonderfully effective with larger ensembles, can turn small forces into absolute musical eloquence. In listening to Canada's Suzie Leblanc, Britain's Emma Kirkby, and the Purcell Quartet perform Schutz's Cantatas (Chandos), the AN's ability to communicate both the power and the subtle nuances of the music made by these essentially six soloists—to express pure musical delight—is extraordinary. As I sat in my living room, listening to this CD that I had been listening to for the previous week on the Naim and Audience/Sony, I got the inescapable sense that something important was going on. I was not aware of hearing 'sound' at all but I was hearing…. everything: all aspects of a musical performance, from dynamic impact to the smallest inflections and innuendoes.
After we are through talking about how reductively revolutionary (or reactionary) Peter Qvortrup's approach is, and I won't have much to say about this because I don't have the technical knowledge to understand and evaluate it, this quality of manifest musical delight is what sets the Audio Note apart and makes its entire case for me. I have heard hints of it before, most notably from the Sonic Frontiers SFD2-II DAC, which I became infatuated with and lived with for a year—and in retrospect, that's what it now feels like: "I lived with her for a year." But eventually a cloying set in, distinctly related to a vague bottom end and failure to make clear the leading edges of notes. It gave away too much soil for the flowers it offered. In addition to enabling music to sound delightful, as 'live' music is delightful, the Audio Note, because it is far more transparent, subtle, and refined than players like the Sonic Frontiers, is significantly more eloquent. Eloquence is what delight can turn into if it stays true to its subject. Eloquence is the word I find myself coming back to most often as I try to characterize the Audio Note transport and DAC. I have never heard this quality in an audio system before, though I did not know that before meeting the AN.
It was clearly the Audio Note's transparency that was responsible for the fact that I soon found it was also letting all of my CD's have more of their own way than I was used to hearing. Each was appealing but not in any way that seemed to have anything to do with the Audio Note's 'sound.' All six of my recordings of the Bach solo violin sonatas and partitas sounded as distinct as I know them to be; but each now seemed to make a better case for itself—one I had been about to dump is now staying. Peter Qvortrup is very big on this characteristic of his DACs. He and Leonard Norwitz argue persuasively in an article many of us have read somewhere in our audio lives and a few of us read in Positive Feedback, the magazine, in 1994 ("Are You on the Road to Audio Hell, "also available on the Audio Note website), that this ability to distinguish among recordings, this refusal to put its stamp on them, is the essential measure of a component's accuracy.
My Naim puts a bold, passionate, sometimes irresistible, stamp on all CD's. It is so effective at this that it can make players without it initially seem bloodless. It is this quality that has, until now, enabled it to drive all challengers away. It simply overpowers them and almost literally takes over recordings with the weight and dark beauty of its musical argument. The Audio Note does not take over recordings in this way. I found my opinion of its performance more variable than of the Naim, as I frantically threw different CD's at it trying to hear its 'voice.' Until I began—slowly, grudgingly—to accept Peter's point. It is not about the player, it's about the musical performance, stupid. Because I have grown used to the vigor, weight, and commitment of the Naim player, for a few days I heard the Audio Note's refusal to assert itself to the same degree and in the same way as evasiveness. I missed the Naim's foundation (I missed it less after I equalized the volume between the two players (!) —the Audio Note appears to have less gain.) And then, over the course of a couple more days, I grew to prefer the Audio Note's greater sense of body, clarity, and touch in the midrange and its less proprietary approach—similar in this sense to the Audience/Sony but more overtly appealing. Where the A/S, almost as if overreacting to the Naim, gives the impression of gracefully stepping aside, the Audio Note steps in to make its point, eloquently. The Audio Note has a real but less insistent version of the Naim's drive that lets the music feel liberated and intoxicating rather than overrun. The Audience/Sony can spread the music out before you in great detail and with consummate grace. But it can also sometimes induce a degree of detachment. Both the Naim and Audio Note surrender some of this equanimity, gathering the music more a bit and giving it more emotional thrust.
The Music
Time to get off the podium and into the listening chair.
Francois Couperin, Keyboard Music, Angela Hewett, piano (Hyperion). On the Naim, this recording has great warmth and considerable impact, literally. On the Audience/Sony, the scale feels more modest and the music more baroque—the Audience/Sony loves eighteenth century music. On the Audio Note, it has some of the Naim's drive but more overall clarity—and the performance sounds more varied from passage to passage: there is subtlety, force, delicacy, power, grace, color. It is easy to forget that the system is interpreting the recording and just get into Hewett and Couperin, which I soon did.
Bach, Complete Cantatas, Volume 13 Ton Koopman (Antoine Marchand, distributed by Challenge Classics). Koopman's Bach series is back, after being unceremoniously "laid off" by Warner Brothers (Erato). It sounds, as always, very low key and easy-going, not quite as glorious as I'd like but a satisfying complement to Harnoncourt's more rustic and energetic approach and a better choice than Suzuki's overly reverent, acoustically disconcerting series. Koopman's Bach is straightforward, which has disappointed some and pleased others. What I hear through the AN is a refusal to perk it up or enrich it, and I am grateful for that.
Saint-Saens,Complete Music for Piano and Orchestra, Stephen Hough, City of Birmingham Symphony Orchestra, Oramo. (Hyperion). This Gramophone 'record of the year' in 2002 is a wonderful demonstration of how the Audio Note front end refuses to stamp recordings with its voice. As satisfying as the Koopman Bach CD's are on the AN, the player sounds twice as good on this superb Tony Faulkner engineered masterpiece of a recording. The bottom register of the piano has great depth, power, and clarity; the top is clear and ringing—and the accompanying strings are smooth and spatially presented. I don't even much like this music, but just as an effective 'live' performance of music one doesn't care a lot for can at least woo us enough to get its point across, the Audio Note and Faulkner, not to mention Hough and Simon Rattle's old band, do splendidly. This is the first time I have sat through an entire piece by Saint-Saens. The Naim overplays it, the Audience/Sony underplays it, and the Audio Note gets inside it and expresses it. I liked this recording of Saint-Sans so well it might even tempt me to give Rachmaninoff another try… nah.
Lauds and Lamentations: Music of Elliot Carter and Isang Yun, Heinz Holliger et al. (ECM). This is a CD I doubt many would be drawn to. Eliot Carter is generally acknowledged to be the most significant American composer since Copland, but he is probably the least listened to 'major' composer since… Ives. But I am a plugger when it comes to Carter and I will get him one of these days. What I noticed most about this CD on the AN was that the instruments sounded absolutely right—there was an eloquence to their sound in the midst of the near-cacophony they were creating that took me toward the music if not all the way. And what was curious and fascinating about comparing this recording on the Naim and Audio Note was that on the former, it was as if someone were using a pedal as on a piano: the cello, most obviously, but also the oboe had an added reverberant resonance to them that was not there on the Audio Note. Which version you prefer, pedaled or unpedaled, will tell you a great deal about yourself—and the two players.
Vivaldi, Opus 3—L'Estro Armonico, Christopher Hogwood, Academy of Ancient Music, (L'oiseau Lyre). One of my all-time favorite vinyl experiences was putting an LP from this set, recorded in 1981, on my Linn LP12 and letting it and my active Meridian M2's transform my room into the perfect recital hall. The first time I heard it, I ran out and bought a back-up copy, just in case. I never did this for any other recording. Like the recording I'll get to next, it has never quite made it in digital in my house, and I am periodically tempted to recycle it. I give it one more try, with the Audio Note, hold my breath…and while it only makes it about 90 percent of the way back to the vinyl experience I remember (it has never gotten closer than 75 percent before), I am truly impressed. You will notice I haven't used the "V" word to describe what I'm hearing from the Audio Note up to now. Many Audio Note aficionados describe the sound of their AN CD players as vinyl-like. I am not sentimental about vinyl but, especially on this recording, they do have a point. And it's more of a miracle on this recording because the AN is recapturing most of the original while having to fight through what I know from experience is a pretty crude digital transfer. It does not sound rolled off or over-sweet or new 'n' improved: it sounds a lot like Hogwood's ensemble, which I heard at its best in Mechanics Hall in Worcester about the time this recording was made.
This audition alone would have been enough to convince me that Peter Qvortrup has done something important with this player.
Couperin, Livres de clavecin, Kenneth Gilbert, harpsichord. (Harmonia Mundi). I mourned the loss of his wonderful set of boxed LP's as much as the Vivaldi, recorded in the analogue glory days of Harmonia Mundi. Every CD player I have put these so-so remastered discs on, including the Naim, has trashed the performances—either muffling them in fear of the instrument's upper registers or hyping them, presumably in the interest of driving all of he rats out of Hamelin. I have tried other performances of this intoxicating music (Hewett's on piano above is a tiny selection of the whole), and while some sound better, no performer has Gilbert's intuitive grasp of their beauty. Hallelujah! On the Audio Note the elegant but firm and clear touch of the incomparable Canadian Gilbert is back—95 percent this time, which is huge. And the 5 percent shortfall is more a wise crack than an estimate. The truth may well be that the Audio Note is getting some of the original sound better. There is a smidgeon less bloom but more than a smidgeon more of delicate clarity and touch.
I have said that I felt something important was going on; but as Backwoods Barry keeps reminding me, as he reads from draft to draft, I haven't managed to say what it is. It is perhaps this: along with extremely moving and satisfying presentations of new, state of the art, recordings, this AN transport and DAC is achieving almost total recovery of music from older, in most cases what I have taken to be very poor digital recordings, and bringing the exciting performances buried in them back to life. Without audible compromises or tricks. And if you think this is a 'sign' of something important, you ought to hear what wonderful early morning light the AN player can recover from 1930's and 1940's 78 rpm remastered tracks on an audio test disc sponsored by Mr. Qvortrup and made by his Russian friend, Anatoly Likhnitsky for a Russian audio
magazine.! I understand he will also be releasing a CD of historical recordings - also by Likhnitsky—transferred to digital via his brand new, yet to be released A-to-D converter. I am wondering that if un-butchered playback can wring so much musical meaning from poor transfers of historical recordings, how much more might we expect from a similarly unbutchered A-D conversion up front?
Mahler, Symphony No. 3, Michael Tilton Thomas, San Francisco Symphony. What I noticed about this new hybrid DSD recording played on the Audio Note as a redbook CD was the firmness but lack of insistence of the lower registers. My experience of double-basses and even low tympanis and bass drums, in a concert hall is that they are monumentally there but don't come crashing through the walls to get there. They are a foundation, not a bomb. That is how they sounded on the AN. There is a confident ease the AN has developed over this (third) week that complements the same quality in my Reynaud Concordes, telling me this front end truly is the missing link I didn't know I was missing.
Berlioz, Harold in Italy, Colin Davis, London Symphony Orchestra (LSO Live). I am following Tony Faulkner around! On this CD, I was looking for something to show off (or expose) the AN on massed strings. Using Tony Faulkner as your guinea pig is cheating, of course, so no surprises here. Feathery, smooth, but with that combed sense of separation among the stringed instruments that both audiophiles and music lovers die for. What I was also hoping to get some insights into here was the AN's ability to do spatial depth, never a critical matter with me. Since Naim could generally care less about these 'tricks,' I'm used to doing without. But let's be honest, a little extra verisimilitude never hurts if it's not 'the point' and both AN and Tony F do better than that. Overall, a full and delightfully realistic representation of grandiose but always entertaining and sonorous Berlioz, conducted by his most effective champion.
Rameau, Pieces de clavecin en Concert, Podger, Pinnock, & Manson (Channel Classics). This hybrid CD was so overbearing on the Naim I traded it back in at the local record shop two weeks ago. On a bet, with the AN here, I borrowed it back. It was still a bit hot for French baroque—it's clearly a 'spirited' performance, as we say, and the AN refuses to lie about that. But what the AN does do is pull it back into the world of music. Get the joy at the heart of the boisterous playing. I get it now and will keep it: it ain't as suave as Terrakado and Rousset (Harmonia Mundi) but it's good fun. The Naim never really gave it a chance.
Mendelssohn & Beethoven, Violin Concertos, Victoria Mullova, John Eliot Gardiner, Orchestra Classique and Romantique (Philips). I have been a fan of Mullova's violin playing since the mid-1980's when she was making her first round of recordings for Philips. Now she's back, sometimes on the same repertoire, but with new orchestras, including a group of her own and here, with a period orchestra. Her tone is exquisite. This is another of the recordings that all by itself could sell the Audio Note. Any designer can make a good violinist sound smooth but none I know of can get this much smoothness without losing the instrument's edge. Gardiner's orchestra doesn't let Mullova down either: smooth, bittersweet, firm and articulate.
Gerry Mulligan, Johnny Hodges, Mulligan & Hodges, (Verve). Sweet 'n' crisp. Bass clean and warm. The whole thing is bouncing around the room like grown-up kids having fun, Love it!
This is all just too much fun. I can feel my credibility slipping, but I told you a while back that everything sounded good on this player. Early 60's remastered Monk, Natalie McMaster's fiddle and voice, Iris Dement, Heinrich Schiff's Bach cello suites—without the artificial sounding bass boost I'm used to hearing burying his smaller and subtler bowing moves. Everything.
After a while, I tried to anticipate what this player might not be able to handle. First Boulez's Bruckner and then bassist Christian McBride's latest. To hear the AN back off the McBride CD's impact just enough to let out the sweet heart of the music was a real stopper, and I gave up the game on redbook.
My last act was the dubious (as in unfair) exercise of comparing a couple of SACD's on the $5000 Audience/Sony with their redbook versions—still DSD recordings—on the $15,000 Audio Note combination. Both Wispelwey's Britten "Cello Suites" and Rachel Podger's Vivaldi "Opus 4" on Channel Classics SACD were a little more ambient sounding on the Audience/Sony, but in every other respect the redbook versions on the AN were superior: more complete sounding, more enjoyable. Needless to say, this does not tell us how a $15,000 SACD front end would compare with the AN gear, though I think it is suggestive. The Audience/Sony is no slouch—I have heard nothing better under $10,000 on redbook, including the Cap II, Accuphase 85, and various Wadias and Meridians—and before I had heard the AN, it sounded very impressive to me on SACD. At some point, I hope the Meitner crowd will do that A/B and either set the SACD ghost to rest or keep it afloat. That is not a comparison that interests me much at this point: I am far too happy with the Audio Note and my thirty gazillion redbook CD's. I am going to leave well enough alone.
Technical Matters
Toobs?
Yes, the 4.1 is a tubed DAC. All of the Audio Note DACs (and preamps and amps) are tubed. Are the tubes the key to the 4.1's eloquence? Or is it the tubes and the Black Gate caps and the transformers and the silver wire and the conservative topologies? I have no preconceptions about tubes, other than anxiety about the fact that they're not making NOS any longer (!) and that unless high end tubed electronics becomes as popular as NASCAR racing, they're not likely to make any NNS that are as good. I can live with sturdy, plain Jane Sovteks in my Blue Circle electronics if Gilbert Yeung can. But Peter can't live with them in his DACs; and now that I've heard the 4.1 with the NOS that come stock with it (!) and then with even better NOS that Dave Cope let me borrow, it's hard to argue.
But are tubes the key? The Sonic Frontiers player I briefly compared the AN gear with is tubed. The BAT player, which is justly famous for its rich midrange, is also tubed. Chris Johnson, formerly of Sonic Frontiers and now modding imported tubed players for the Parts Connection, told me during my SF affair that not only were tubes essential to music reproduction, they needed to be at the head of the chain. How many of the world's leading amps that you can name don't have tubes in them? And then there's Max singing in my ears about tubes and accuracy: "Tubes, as we all know, when used in a properly designed circuit are an extremely high fidelity device that are incapable of producing most of the unnatural and unpleasant distortions of semi-conductors. And remember, this is a zero feedback circuit, no high order harmonic distortions can be produced under any condition."
So yes, probably, tubes are critical to the AN's performance. We know digital needs help if it is to give us a persuasive impression of performed music, apparently the kind of help that tubes can offer; but clearly how they are used is also critical. It does appear to these ears that they can do better and without tricks all that up-sampling, over-sampling, and noise-shaping aspire to do. I don't know enough to say more about this. Dave Cope of Triode & Company, New England's Audio Note expert, thinks that while tubes are necessary, they are far from sufficient to achieve what we hear from Audio Note sources. "The lack of a digital filter, the use of extraordinarily high quality transformers rather than caps for coupling the transformers used for I/V conversion, Black Gate caps, tantalum resistors, which are only being made for Audio Note at this point—all of these contribute at least as much as the tubes do."
The DAC 4.1x Balanced uses four tubes: two in the power supply and two in the audio circuit—all of them said to influence sound quality to varying degrees. Power rectification is handled by a 6X5, voltage regulation by an ECL82. Directly in the signal path you will find two NOS E88CC (equivalent to 6922/6DJ8) from either Philips or Siemens.
Other Matters
During the first two weeks with the Audio Note, since I only own four Elrod Signature power cords, I had to put something else on the CDT-2 transport, starting out with a TG Audio SLVR, which obviously did swimmingly. When I switched to a stock cord, overall performance leaned up significantly, bass weakened, and the midrange magic died. Once again we learn that power cords matter. I will also try an Elrod Sig on the transport in a few weeks when David's new shipment of demo Statements arrives, freeing one up.
The other variable in the set-up was the interconnect between the CDT-2 and the 4.1 DAC. I started out with AN's second best cable, AN-Vx, which sounded very good and then shifted to their best cord, Sogon, whereupon there was an across the board improvement that made going back impossible. Famous audio curse: you can't go backwards or downstairs.
Moral: if you're going to spend $14,300 on a CDT-2 and 4.1, scrimp on neither the power cord nor the interconnect.
The Line-Up
The 4.1x balanced DAC is fourth from the top in a line of eleven, soon to be twelve. Peter Q. has a subjective conception of relative sound quality and the objective key to what achieves it, which he implements in levels that run from Zero (not nothing) to Five, soon to be Six. There are generally 2-3 players at each level, depending on parts quality and whether they are single-ended or balanced: Zero, One.1x, One.1x Signature, 2.1x, 2.1x Signature, 2.1x Balanced, 3.1x Balanced, 4.1x Balanced, 4.1x Balanced Signature, 5 Special, and 5 Signature. A 6 is on the drawing boards. (The '1x' nomenclature means one times sampled—as in not over-sampled!) The DACs range in price from $799 to $49,500. There are three transports, running from $1200 to $3300. The CDT-2 is the top of the current line, with a CDT-3 on the way. Finally, there are currently two integrated players, a 2.1x and 3.1x. And there are six grades of digital cable, running from around $25/meter to around $1000 for .75 meter, single-ended.
From what I have heard so far—and I have just begun the exploration—the audio voice remains constant throughout the chain. What changes is the degree of eloquence and refinement, of course! Peter simply improves the sophistication and quality of the parts, including the amount of silver wire used; but the overall approach remains the same, from Zero to Six. I will test this premise more thoroughly in a month or so by auditioning an Audio Note player farther on down the line. I am interested to hear how $3000 worth of Audio Note source will affect a modest system that includes a Blue Circle CS integrated amp ($1150) and a pair of Reynaud Twins III.
Conclusions
In this house, ultimately, neither the (current) Audience/Sony's remarkable balance and poise nor the Naim's 'blood knowledge,' to borrow DH Lawrence's awkward but apt expression, could stand up to the Audio Note's natural eloquence. So it often goes in audio autobiographies. It is not so much, as PQ might argue, that the AN is less wrong than other players, though that may well be the case. It is because it sounds so much more right. The AN makes it overwhelmingly obvious to me that while we all know that digital needs something, with apologies to Heraclitus and TS Eliot, the way down and the way up are clearly not the same. To add bits, to up- or over-sample, to noise shape, seems to cloud the music, whatever else it may do. To simplify, to work carefully and imaginatively back down toward the basics, doing less with better parts, seems to clarify and redeem it. That is the principal conclusion I offer up from the month or so I've spent with this equipment. If you are either growing anxious about the current turmoil in digital or contrarily, eager to explore it—even if in your mind you've already signed up for one of the 'ground-breaking' new formats—I suggest you spend some time with an Audio Note front end before you get too far down what may prove the wrong road. SACD, DVD-A, up-and over-sampling have not yet proven themselves the definitive path into the future, not by a long shot.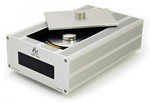 Retail:
Audio Note CDT-2 Transport, $3300
Audio Note 4.1x balanced DAC, $11,000
Audio Note Sogon digital interconnect, .75 m, $1000.
Audio Note (UK) Ltd.
Unit C Peacock Industrial Estate,
Lyon Close, Hove
East Sussex BN3 1SG
United Kingdom
TEL: - +44 (0) 1273 220 511
web address: http://www.audionote.co.uk
email address: info@audionote.co.uk
Import contact, East Coast, United States:
Triode & Company, Inc.
404 Hebron Avenue,
Glastonbury, CT 06033
TEL: 860. 652. 9691
web address: www.triodeandco.com
email address: DavidCope@TriodeandCo.com
Bob Neill is a part-time retail dealer for Blue Circle Audio.