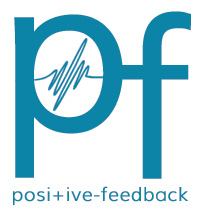 You are reading the older HTML site
Positive Feedback ISSUE 9

october/november 2003
Hi-Res reviews featuring our friends from Audiophile Audition, Part 2
Gordon Goodwin's Big Phat Band, XXL
Silverline DVD-A 288206-9
The previous Big Phat Band on Silverline was their first DVD-A release and I believe the first big band disc in hi-res. It was a kick but their new effort is even better. Most of the dozen tracks are originals by Goodwin, and as he says in the notes, you couldn't find better players to play them. Then there are the guest artists: Michael Brecker on one track, crack clarinetist Eddie Daniels on two tracks, the vocal group Take 6 on Comes Love and It's Alright With Me, and Johnny Mathis on the closing number! This band, the music and the multichannel sound really swing with a vengeance! I'm always fascinated by pop treatments of classical themes, so I naturally dug Eddie Daniels great solo on the arrangement of the main theme from Mozart's Symphony No. 40. But the number that really dialed my number was Hunting Wabbits—it's a hilarious arrangement that conjures up a bunch of Elmer Fudds going nuts. And terrific use of the spatial element in the mix—seemed like the woods of my listening room were full of wabbits!
This DVD-A is packed with extras too. There are of course both Dolby Digital 5.1 48K and MLP 96K options for multichannel, commentary by Gordon Goodwin, Multi-Angle and Behind the Scenes Videos, Sheet music transcriptions of some of the solos, a photo gallery, and a Make Your Own Mix feature. These are intelligent and sophisticated arrangements, some great soloing, and the band's ensemble sound is as tight as Count Basie or Bill Holman. Even the Dolby 5.1 track sounds terrific. This disc alone could sell a recalcitrant two-channel mouldy fig on investing in a multichannel music system!
Tracks: High Maintenance; A Game of Inches; Comes Love; Thad Said No; Hunting Wabbits; The Quiet Corner; Horn of Puente; It's Alright With Me; The Jazz Police; Mozart 40th Symphony Theme; What Sammy Said; Let the Good Times Roll. John Henry
Jeremy Monteiro Trio, A Song For You Karen
First Impression Music FIM SACD 036 Stereo Hybrid SACD
In case you didn't recognize it from the title, this disc is a tribute to the late Karen Carpenter. The appearance of Jacintha will no doubt get the audiophiles salivating and rising their hands up to thank the heavens. This disc is impressive inside and out. The CD comes in a little book with an envelope on the front—a thank you card to Karen with watercolor rose petals on the card. The preface tells most of the story—the disc commemorates the 30th anniversary of the Carpenters and is presented in a jazz format. If you read the insert, you discover a funny thing. Apparently the initial concept was strictly instrumentals and then it was suggested that "audiophiles love female vocals." This disc isn't the most uplifting CD I've heard, and I'm not sure how well it will appeal to Carpenters fans, but there are two things of which I'm sure: Jazz fans will like it and audiophiles will love it. It's hybrid!
Don't wait - rush and get it! You won't be sorry. Songs included are: A Song For You; When I Fall In Love; This Masquerade; We've Only Just Begun; Top Of The World; For All We Know; Rainy Days And Mondays; There's A Kind Of Hush; All You Get From Love Is A Love Song; I Won't Last A Day Without You; (They Long To Be) Close To You; Yesterday Once More; A Song For You (instrumental reprise). Brian Bloom
The Jim Hall Quartet, All Across the City
Concord multichannel SACD -100-6
I somehow missed the original 1989 release of this album on standard CD so I really appreciate the opportunity to enjoy it now in hi-res surround. Every album Jim Hall does is worth having—he's just about the No. 1 modern jazz guitarist today. And a much-loved human being. Jim and his three colleagues work really well together, and these 11 tracks—5 of them by Jim and one by his wife Jane—cover a wider variety of moods and sounds than on most of his albums. There's some Ellington, some Monk, some blues and some very creative originals. Jim's guitar sound is rounded-off, silky smooth and lyrical—you don't hear the sounds of the strings being picked as with, say Charlie Byrd. Gives the instrument a more electronic sound, and keyboardist Goldstein frequently uses a sort of electronic vibes keyboard sound with which the guitar fits perfectly. Concord is getting more adventurous with their multichannel mixing: La Spina's bass is usually on the surround channels behind you—interesting effect.
Tracks: Beija-Flor; Bemsha Swing; Prelude to a Kiss; Young One; R.E.M. State; Jane; All Across the City; Drop Shot; How Deep Is the Ocean?; Something Tells Me; Big Blues. John Henry
Tania Maria, Come With Me
Concord Jazz multichannel SACD 1002-6
This 1983 taping was the third album the Brazilian firebrand did for Concord. She supports her peppy vocals with a variety of self-played keyboards including Yamaha electric piano and Fender Rhodes as well as acoustic grand. Gershwin's Embraceable You is the only non-original tune of the eight tracks. The opener uses a Tania-concocted highly rhythmic language of her own and grabs the listener right off. Most of the tunes are her typical extroverted fusion of Brazilian, Latin, and pop; you can't help but snap your fingers or get up and dance. Only the closing tune is a laid-back lament of a more serious nature. The various colorful percussion instruments and basses are often placed to the rear in the surround mixes, adding to one's involvement in the celebration. Viva Tania!
Tracks: Sangria; Embraceable You; Lost in Amazonia; Come With Me; Sementes Graines & Seeds; Nega; Euzinha; It's All Over Now. John Henry
Hiromi, Another Mind
Telarc Jazz multichannel SACD-63558
As I reported when I reviewed the original CD version of this album in our April issue, this one threw me. I was expecting some Japanese New Age piano meanderings—I believe I had Hiromi Uehara mixed up with another girl who is a sort of Japanese female John Tesh. Hiromi is a highly original jazz keyboard prodigy and has already toured the world and been mentored by both Oscar Peterson and Ahmed Jamal although she is still attending the prestigious Berklee School of Music. One of her three guest back-up musicians—bassist Anthony Jackson—says that she stands in the front rank of the greatest players he has ever worked with. She also composed all nine tracks here, ranging from lightly swinging tunes thru driving straight ahead jazz to Cecil Taylor-like fullscale attacks on the poor keyboard. The cross-cultural exposure she is having in Boston is clearly revealed in the mix of many different genres heard in this album. I was floored by the original CD version and now with hi-res surround I'm impressed even more. I find the wilder avantgarde selections seem to hang together better now; whether that's because I'm hearing them a second time or because of the hi-res surround I can't say.
Tracks are: XYZ; Double Personality; Summer Rain; Joy; 010101; Truth and Lies; Dancando No Paraiso; Another Mind; The Tom and Jerry Show. John Henry
Clark Tracey, Stability (with ten sidemen and The Locrian String Quartet)
Linn Records Stereo-only SACD AKD 196
Drummer Tracey had been writing and arranging the music for this album for some years awaiting the chance to get it all together. Three of the tunes are his originals, he opens with his own pared down re-arrangement of Gil Evans arrangement of Gone, from Porgy & Bess, fashioned for an octet. He also has created terrific arrangements of both Coltrane's Giant Steps and Monk's Ugly Beauty. Black Coffee is one of the tracks with the string quartet, which fits in cleverly, and there are four others. Tracey is a tasteful drummer who plays the set like a musical instrument, and the clarity of the hi-res reproduction highlights all the interesting details of the very attractive arrangements. Only the CD's title tune has a vocal, with lyrics by the vocalist herself, Christine Tobin.
Tracks: Gone; Black Coffee; Lounge Blues; Ugly Beauty; Sunshower; The Peacocks; Giant Steps; Stability; Melancholia; Boaz. John Henry
Peter Gabriel, Passion - Music for the Martin Scorsese film The Last Temptation of Christ
Geffen stereo SACD 069 493 627-2
One of two discs put out by Gabriel from his soundtrack efforts on behalf of the controversial film of the mid-80s, this one concentrated on his own compositions while the other was entirely ethnic music from various sources. This has to be one of the most unusual-sounding and creative soundtrack efforts by anyone. The general feeling is of North African rhythms and sounds. Having just watched Dune, Children of Dune and Lawrence of Arabia in a row I was thoroughly psyced out for this sort of musical mood, and in fact there were some similarities, but Gabriel was by far the most original in conjuring up a timeless desert world feeling.
He assembled native instrumentalists from India, Pakistan, Turkey, Bahrain, Egypt, Ivory Coast, Morocco, New Guinea, Ghana and Senegal. Gabriel played many different percussion instruments as well as synthesizers. He also used existing recordings of ethnic music for five of the tracks. He was assisted by Jon Hassell on trumpet, Billy Cobham on drums, Shankar on violin, and several other guest artists. This is a thrilling soundtrack whether or not you have seen or ever plan to see the film. The SACD reproduction puts a sonic magnifying glass on the many elements in the subtle mix of ethnic and electronic sounds. I found the surround version I created using Pro Logic II involved me even more in the musical experience. I wonder how this would work if I put Larry of Arabia up on the big screen and replaced the DVD sound with Gabriel's soundtrack?
Tracks: The Feeling Begins; Gethsemane; Of These - Hope; Lazurus Raised; Of These - Hope (Reprise); In Doubt; A Different Drum; Zaar; Troubled; Open; Before Night Falls; With This Love; Sandstorm; Stigmata; Passion; With This Love (Choir); Wall of Breath; The Promise of Shadows; Disturbed; It is Accomplished; Bread and Wine. John Sunier
Aimee Mann, Lost In Space
Mobile Fidelity UDSACD 2021 Hybrid Stereo SACD
This album is a pleasant blend of light/alternative rock and is characterized by Mann's droning voice that will, no doubt, drive some people up the wall. The fact is, I find her voice well suited to the music and, like the lead singer from Rush, it is what it is. The Magnolia Soundtrack really helped to rejuvenate Mann's career, but this album is in some ways better. It is very personal and was recorded in an intimate environment at an apartment in Westwood, California. In addition to a bunch of really cool cartoons inside the insert of the CD case, there are a couple pages of explanation by producer and co-producer as to what this album is all about. The sound is good, but not outstanding. From my read of the booklet, this was the intention. Musically, I think the songs really speak for themselves.
Mann has a way of presenting fairly "deep" subject matter with catchy tunes as the backdrop. The music is hard to place with respect to time period. A lot of the songs could easily be from decades ago, or from last week. This would seem to spread its appeal over a few generations of listeners and increase its audience, but I haven't really heard much of anything on the radio. The songs range from quiet ballads to more boisterous numbers, but you get the feeling that Aimee is baring her soul on every tune (e.g., This Is How It Goes.) Even when the tone is desperate and melancholic, I felt hopeful: as if her hand is reaching out to those in trouble. It's a keeper.
Songs included are: Humpty Dumpty; High On Sunday 51; Lost In Space; This Is How It Goes; Guys Like Me; Pavlov's Bell; Real Bad News; Invisible Ink; Today's The Day; The Moth; It's Not. Brian Bloom
Bruce Dickinson, Balls To Picasso
Silverline 288187-9 DVD-A
Before I knew that Dickinson was the frontman of Iron Maiden, I was thinking that this record would be a slam-dunk purchase for hard-rockers and heavy-metalers. I even wrote in my notes, "…not like Soundgarden, but more like Metallica or Iron Maiden." Now I understand why I made the connection. The surrounds are full of both instruments and effects with this disc. The music is clearly in the hard rock genre with lots of electric guitar and howling (screaming) vocals. Track 2 was slightly toned down in comparison to the first cut. There is a bit of variety on the disc in terms of pace, but the appeal will be more limited to the people who like the "hard stuff." Some of the disc is political commentary while much of the rest comments on society. It is an all out musical assault.
You can choose between pictures or lyrics to play over the music. Recording quality is okay with no glaring defects. Songs included are: Cyclops; Hell No; Gods Of War; 1000 Points Of Light; Laughing In The Hiding Bush; Change Of Heart; Shoot All The Clowns; Fire; Sacred Cowboys; Tears Of The Dragon. Brian Bloom
Eddie Money, Shakin' With The Money Man
Silverline 288188-9 DVD-A
The first few songs on this disc are remixed studio recordings while the rest are live concert performances. Eddie Money is an old-time rocker who has had a few noteworthy hit songs. It's clear from this performance that he hasn't slowed down much. Included in this set are songs like Take Me Home Tonight, Baby Hold On, and Two Tickets To Paradise. There aren't really surprises on this disc, but if you are a fan then you are sure not to be disappointed. Money's voice is raspy as always, doesn't seem too strained, and manages to suit the live performance environment. If anything, the crowd sure seems to be enjoying the concert.
You can choose lyrics or pictures to be displayed over the songs on this disc and there is a photo gallery included. The recording quality ranged from fair to just okay. Songs included are: Something To Believe In; If We Ever Get Out Of This Place; Can You Fall In Love Again; Everybody Loves Christmas; Two Tickets To Paradis; Wanna Go Back; She Takes My Breath Away; Where's The Party; Gimme Some Water Wanna; Wanna Be A Rock 'N' Star; Everybody Rock & Roll This Place; Baby Hold On; Take Me Home Tonight; Shakin'. Brian Bloom
Bob Marley, African Herbsman
Silverline 28205-9 DVD-A
Like the previous Bob Marley DVD-A disc I reviewed, this disc suffers from distorted sound that reminds me of a worn record. The sounds come from every direction. Unfortunately, they are mostly compressed, frequency limited, and muddy. Fortunately, the music is a different story. This album is from 1973 and producer Lee Perry put together Marley, The Wailers, and The Upsetters to create a unique record. Some of the songs on this record became standards that were played for the next decade on. After this record, Marley separated from Perry and stood on his own. There are 26 cuts on the disc, so there are bound to be some favorites for anyone who even remotely likes reggae. The liner notes help shed some light on the Marley history of the town and provide many useful tidbits of information. If you can overcome the poor sound quality, this disc is worth having, but isn't high resolution sound the reason (along with surround) for the DVD-A format to exist?
Songs included are: Lively Up Yourself; Small Axe; Duppy Conqueror; Trenchtown Rock; African Herbsman; Kepp On Moving; Fussing And Fighting; Stand Alone; All In One (Medley, Part 1); Don't Rock The Boat; Put It On; Sun Is Shining; Kaya; Riding High; Brain Washing; Four Hundred Years; More Axe; Grooving Kingston 12; Keep On Shanking; Kaya Version 2. Also included as bonus tracks are: Memphis - The Upsetters; Live - Tommy McCook; The Axe Man - The Upsetters; Zig Zag - The Upsetters; Moving Version - Big Youth; Copasetic - The Upsetters. Brian Bloom
Here's a Pair of Gospel Music Journeys in Hi-Res...
BIV (Broadway Inspirational Voices - directed by Michael McElroy), Grace
DMP multichannel SACD-17
This stirring ensemble of about 50 voices was organized in 1994 by a gay performer in Broadway shows because the music and words of gospel music brought him solace during the AIDS epidemic. The present members represent many different races, faiths, backgrounds and ethnicities but all are performers in various shows on Broadway so the professional level is extremely high. As McElroy says, they use their talents working in the theater but BIV gives each the opportunity to use their gifts to strengthen their souls. He was involved in either composing or arranging about half of the 11 tracks.
This is modern, urban gospel, not Oh Brother Where Art Thou material. The chorus is accompanied by two keyboards—either piano or organ or both together—plus guitar and conga drums. The singers are in a sort of aural horseshoe around the front part of your listening area. I was reminded of the chorus at San Francisco's famous Glide Church, except that even after listening to BIV at high volume level my ears didn't hurt. Choral music is always wonderful material for demonstrations of realistic recording techniques, and if you can't stand early polyphony or even more contemporary choral music, this gospel choir might be right up your aisle.
Tracks: He Always Answers Prayers for Me; Down By the Riverside; Someday; Jesus is Mine; The Truth of His Grace; The Storm is Passing Over; In God's Love; Daniel Servant of the Lord; Changed My Name; Brand New Life; Even Me.
Harlem Spiritual Ensemble, Sisters of Freedom (Cantata by LINDA TWINE) 8 Spirituals
Arts Music Audiophile Series 2-channel 96K/24bit DAD DVD 49002-6
We move Uptown a stretch for our second hi-res gospel album. The Harlem Spiritual Ensemble consists of a vocal sextet with two sopranos plus a pianist and two percussionists. I had thought DADs—as issued by Chesky and Classic Records—were obsolete now that we have DVD-Audio, but I stand corrected since this is one. The idea was to use the DVD Video standard so the disc would be playable on all DVD players. (Except that those older players which lack 96K output will downconvert to 48K/24bit, though still better than the 44.1K/16bit CD standard.)
Twine's cantata was commissioned by a host of organizations including the NEA and the American Negro Spiritual Research Foundation. Using mostly spirituals and a female narrator, The stirring 39-minute work tells the story of two early leaders in the Afro-American fight for freedom, Sojourner Truth and Harriet Tubman. The rest of the program of Negro spirituals is skillfully arranged and performed at a high professional level. While only stereo, the sonics are definitely a cut above the usual choral CD. There are extensive program notes on the history of the spiritual, lyrics for each spiritual in the program, and notes for the Cantata. Additional Spirituals: Ah Wanna be Ready; Sit Down Servant; Ev'ry Time Ah feel duh Spirit; Steal Away; Cert'ny Lawd; Balm in Gilead; Amen; Ain't gonne let nobody turn me 'round. John Sunier
Reviews reprinted with permission from Audiophile Audition October issue.