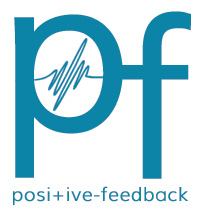 You are reading the older HTML site
Positive Feedback ISSUE 9

october/november 2003
Play On!
by Corno de Basetto
Why listen to, collect, fuss over music and sound gear? What is this all about? As a music lover, I reflect on this constantly as I move through this life. Just what am I doing buying my 13th recording of the Vivaldi Four Seasons; my 12th of Scheherazade, my fifth of the Hindemith violin concerto? How can I spend thousands on this year's preamp?
"If Music be the food of Love… play on... give me excess of it...!"
A couple of great recordings
Let me tell you the Seasons I speak of. It is the First Impressions SACD (FIM SACD 052) recorded by the Sonatori de la Giosa Marca at San Viglia Italy , March 10th 1992. It is quite simply the most exciting, magnificently recorded, unpredictable, spontaneous performance/recording of the overworked Vivaldi Seasons that I have encountered. It is quite literally "like a live performance"; evoking uncontrollable "wows!" along the way.

Unpredictable? Yes, this is one of the prime characteristics which hooked me 50 years ago on "classical" music. There are risks galore in this reading of The Seasons—risks comparable to throwing a change-up on a 3 and 2 count with the bases loaded. The violins not only chirp but also chirrup and chortle during the "Spring" segment. There is an unmistakable sense of improvisation about this performance.
Risks are a significant component of what I find startling about music. The fact that one can find a dozen or more comparably played—no, excellently played, but similar recordings of a work like the Seasons or Scheherezade and then come across the FIM Seasons and the Decca Ansermet L'Orchestre de la Suisse Romande (OSR) 1961 Scheherazade (443 464-2) leads one to remember "God's in His heaven—all's right with the world."
Scheherazade—together with Tchaikovsky's 1812 Overture and Beethoven's 5th Symphony—has been called a "war-horse." I suppose this relates to a well-worn well-traveled predictably reliable means of transportation. Unfortunately the description also connotes a well-worn, often hackneyed piece that has been played literally to death.
From the opening bars of the Ansermet OSR Scheherazade the listener finds anything but the well-worn and hackneyed. This is the essence of a freshly conceived performance. L'Orchestre de la Suisse Romande (I still love to "announce" this orchestra) absolutely shimmers with Rimski's orchestral colors. The recorded sound is gorgeous. This fairy-tale Scheherazade is just that portrayed by Maestro Ansermet who led the OSR for over 40 years and whose legacy includes reference recordings of Stravinsky, Honegger, Bach and Beethoven, not to mention a wonderful set of the Haydn Paris Symphonies. The Suisse Romande, while not sharing the precision or tonal splendor of The Cleveland, Philadelphia or other major US orchestras, was able with uncanny accuracy to convey the interpretative vision of M. Ansermet, whose formidable intellect and legendary musical ideals permeate his recordings.
On the Swiss Cascavelle label Radio Suisse Romande has issued archived performances of the OSR/Ansermet. These are unique. In good 50s-60s mono sound is the Berg Violin Concerto with Yehudi Menuhin as soloist (VEL 2003).This is the most intelligently conceived, clearly presented performance of the Berg. It is chamber-like, reflective of this most personal of great 20th century violin concertos. The Bach Cantata "O Ewigkeit,Du Donnerwort," which serves as the basis for the concerto, is never far from the core idea of the Berg "To the memory of an Angel"—Manon Gropius who died at 18 of a sudden and rapidly fatal disease. M. Ansermet has written the authoritative notes for the concerto. They illuminate this reference recording. It is a must for lovers of this genre and of all music.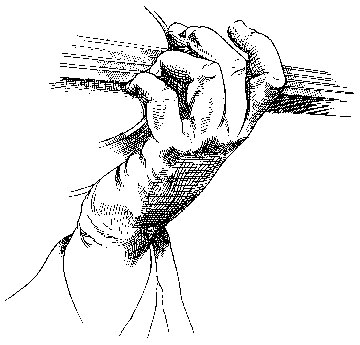 Recognition, recollection, familiarity are a few of the notable experiences music provides. My familiarity with the Petrouchka of Stravinsky began with the London FFRR recording of the early 50s. L'Orchestre de la Suisse Romande, led by Ernest Ansermet, provided the clarity of very early, but very good mono sound, which cried for a good audio system to do it justice. EV corner horn enclosures with University 12" coax speakers, Williamson friend-made 30W amplifier and the ~100 hrs construction which went in to the surprisingly successful completion of the LaFayette Radio Master Control Center, with the equalization settings required to accurately reproduce London (LP/AES), Columbia (LP/LP and the ultimate winnah in the equalization sweepstakes), RCA (RIAA/RIAA) comprised my first home made gear. The LaFayette was an unnecessarily complex pre-amp which used 7-12AX7s and functioned relatively hum free and "clean" for ~30 years. Most importantly, L'Orchestre de la Suisse Romande became a brilliant dynamic vehicle for my entry into the musical world of Igor Stravinsky. Geneva's Victoria Hall had an ambiance which was my first soundstage for orchestral music.
In the '60s CS9016, Ansermet's stereo rendering of Petrouchka was issued. It had SOTA sound—and still does! It remains my reference recording for this seminal early 20th century masterwork. For me, Stravinsky took his adult steps with Petrouchka.
I recently acquired the Decca 8 CD set of most of Igor's orchestral music plus the Symphony of Psalms, Les Noces, Renard, L'histoire, et al. It is really something special. If you want to get to know Stravinsky through brilliantly conceived, well-recorded performances by the master, Ernest Ansermet with the OSR, I cannot recommend this set highly enough.
Music, audio and obsession
The notion of sound gear recreating the live musical experience seems to me at odds with the reasons we seek the kinetic, transient, unpredictable nature of witnessing a live performance which cannot be anything but unique. Yet this quest for "realism" persists. What is the purpose of "high end" audio equipment? Surely monies are better (and less) consumed by committing to subscription concerts of the nearby symphony orchestra and/or chamber music series found at the University or Church setting. To experience a "live" performance is a rare phenomenon.
I would say that part of the joy of collecting recorded music is the quest. It is seeking the unusual in music, performance or recording. If a recording is difficult to find, is exemplary in sound and in performance, and is a bargain in price, one has drawn a hand of all aces.
Some more recommended recordings
On the website http://www.broinc.com is found the catalogue of the Berkshire Record Exchange. This is a fabulous repository of unusual classical recordings, many of which are great bargains. Such a recording is the ABC (Australian Broadcasting Corporation) CD containing three excellent 20th century violin concertos. These are The Violin Concerto by Frank Martin, the 2nd Violin Concerto of Darius Milhaud, and the Barber Violin Concerto. These are gorgeously performed by the Australian, Julliard-trained violinist, Dene Olding, with the Melbourne Symphony Orchestra conducted by Hiroyuki Iwaki. (ABC Classics 8.77000 4)
The Martin and Milhaud concertos are fine examples of mid twentieth century non-serial compositions for violin and symphony orchestra. There is adequate melody and sufficient edginess to create enough sense of anticipation that the listener becomes embedded within these works. The Martin in particular, I find compelling, as it has many similarities to this composer's orchestral writing from his opera, The Tempest.
The Violin Concerto of Samuel Barber is a masterpiece. Barber's music has been called romantic. If by this, it is meant that it is lushly melodic and capable of evoking powerful emotional responses, then this description is most apt.
I am familiar with three other recordings of the Barber. Those by Stern, Silverstein and Shaham are all within my experience. Each of them is a most worthy performance of this rhapsodic concerto. The Dene Olding performance, however, captures the complete range of this magnificent work. The Melbourne Symphony under Hiroyuki Iwaki provides vibrant renderings of the wonderful orchestral parts. The second movement lengthy oboe solo is performed flawlessly with great poignancy by the Melbourne principal oboe. The recorded sound is extremely wide range and provides a most natural soundscape. This recording is available for the moment at http://www.broinc.com for a mere $2.99! It is a glorious recording of three major twentieth century violin concertos performed with great élan and commitment.
Music and memory
While the newness of music may be fresh and exciting, based upon discovery, the recollection of a familiar or not so familiar piece of music may verge on epiphany based upon the circumstances associated with it. It can be like welcoming dear old and trusted friends, who have built a structure of associations "along the way."
As a twenty year old I underwent US Army basic training at Fort Knox, Kentucky. I felt isolated, terribly homesick, and generally at sea during "boot camp." The days were eighteen hours long, literally. The nine weeks seemed endless.
I discovered the Fort Knox library during my third weekend there. These were my first free hours out of barracks. The library contained a small collection of classical LP records with a basic turntable and headphones. There was my great old friend the Bach Passacaglia and Fugue in C minor transcribed and performed with inimitable panache by Eugene Ormandy and The Philadelphians!
As a fifteen year old I had seen Ormandy conduct this in Baltimore where The Philadelphia performed ten times yearly. That concert had galvanized me to undertake a self-taught program of musical education. The Philadelphia Orchestra had joined Rudolf Serkin for the Brahms Second Piano Concerto and had concluded the program with Stravinsky's Firebird Suite. I was dazzled, literally. But the sound that orchestra created for the Bach-Ormandy Passacaglia and Fugue was unique and indelible, and remains clearly within my consciousness today.
I likely shortened significantly the playing life of Columbia ML 4797. I went to that library every chance possible and played the hell out of those Bach and Handel Ormandy transcriptions. The sound was pretty dreadful from those head phones, but the sound within my head was the sound of the Philadelphia Orchestra whose tonal sheen had been amplified many times by my imagination since that concert in Baltimore five years earlier. ML 4797 gets much credit for getting me through basic training intact.
Thirty five years later one Friday morning in May, I sat alone in darkened Severance Hall, Cleveland. I had been invited to attend a rehearsal of the Cleveland Orchestra conducted by Christoph Von Dohnanyi. I felt like Prince Esterhazy enjoying his court orchestra perform Maestro Haydn's newest symphony. Only this was the Cleveland Orchestra, and I was the only non-orchestra person in the hall. The experience was magical—particularly when I was shown on stage during the intermission. The orchestra members were in place as I was led to the podium by the orchestra manager. Directly in front of me sat the principal cellist, Stephen Geber. He smiled and gestured to me "are you going to conduct now?'' I grinned and bounded off the stage back to the safety of my seat.
The rehearsal was a replica of what followed that evening. This concert was prime Dohnanyi: Music from Palestrina by Hans Pfitzner, the Hindemith Violin Concerto with Frank Peter Zimmerman, Liszt Les Preludes and Varese Integrales. I was dazzled by the virtuosity and the sheer beauty of the Cleveland sound. I had been familiar with Les Preludes since it was used as a backdrop for the adventures of The Lone Ranger via WXYZ, Detroit in the 1940s. It never sounded like this. Not even the legendary Mengelberg-Concertgebouw recording conveyed the drama with such gorgeous phrasing and sound. The Hindemith Violin Concerto and the Pfitzner Palestrina pieces have become regular favorites, while the memory of that rehearsal/concert continues to provide great joy and alas, regret at muffing my chance to conduct one of the world's great orchestras. "Come with us now thru the pages of history ….the sound of hoofbeats." Heigh O Silver!" The Lone Ranger rides again….
Another fine recording
As exciting as live music can be, a new recording of an off-beat musical selection by an established artist is always provocative. There is a sense of adventure and an assumption of risk when the well respected classical artist strays from the standard repertory.
Ann-Sophie Mutter debuted with Herbert Von Karajan and the Berlin Philharmonic at age 13. Her performances and recordings of the great violin repertory of the18th and 19th centuries are considered within the very top echelon of achievement. It is with the twentieth century concerto masterpieces that Anne-Sophie Mutter has achieved an even loftier position. Her performances of the Sibelius, Berg and Lutaslawski concertos are considered second to none.
In 1997 Andre Previn composed Tango Song and Dance "as a set of lighthearted virtuoso pieces for Anne-Sophie Mutter." The two had been recently married. The Deutsche Gramophone CD (B0000058-02) was released this year. It contains, in addition to the Previn piece, Three Hungarian Dances by Brahms, Three Pieces for Violin with Piano by Kreisler, and the Fauré Sonata for Violin and Piano in A, op.13 all with Lambert Orkis, piano. Andre Previn is the pianist in his Tango song and Dance and in the Heifitz transcription of Gershwin's Porgy and Bess.
The violin playing is sensational! And Anne-Sophie Mutter's intonation is flawless. This is an eclectic collection of pieces. Ms. Mutter adapts her phrasing and tone so characteristically to portray not only the essence of each selection, but also all of the "trappings"—the ambiance of pieces as diverse in style as the Brahms and Gershwin. The recordings were made in 2001-2002 at the Herkulessaal in Munich. The air around the violin and piano, the placement of the instruments within a sizeable space, the sweetness and solidity of sound is all present. This is a beautifully rendered violin/piano disc which I return to frequently. I cannot recommend it too highly.
Attention to, and intimate involvement with classical music has become a vital and progressively compelling part of my life as time has passed. What was fascination and curiosity as a young man is now a maturing understanding of the beauty of music, based upon life-long experience and ever-increasing familiarity with this most wondrous of arts.
Music is more than enriching. It can be galvanizing, soul stirring, capable of a life-expanding role.
May it enrich your life just as surely as it has blessed mine!
Corno de Basetto