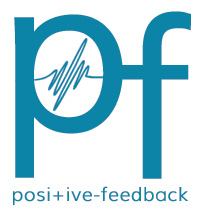 You are reading the older HTML site
Positive Feedback ISSUE 9

october/november 2003
Early Fall Goody Bag of Classical Recordings, Part 3
by Bob Neill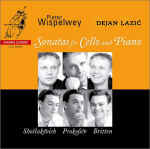 Pieter Wispelwey, Sonatas for Cello and Piano: Shostakovich, Prokofiev, & Britten, with Dejan Lazic, piano
(Channel Classics)
Most of us classical music fans do two kinds of record collecting: composer & music collecting and musician collecting. There aren't many musicians on my shelf who are present no matter what music they choose to play: Mitsuko Uchida, Isabelle Van Keulen, Victoria Mullova, Jordi Savall, the Florestan Trio, the Mosaics and Emerson Quartets, the Palladian Ensemble, Les Ars Florissants, and Pieter Wispelwey are about it, though Rachel Podger is working on us. It is not that these musicians are the absolute best at what they do, though a few surely are. It is that I simply find their playing irresistible. They have 'the musical gift' that has my name on it. They are musicians I urge on my friends without apology.
Wispelwey is the cellist whom, no matter how much more grand, passionate and even authoritative Mstislav Rostropovich can sometimes be, I feel I cannot live without. He takes me inside more music than any other cellist. He approaches Haydn, Beethoven, Brahms, Elgar, Kodaly, Escher, Crumb, Hindemith, Sessions, Ligeti—and here Shostakovich, Prokofiev, and Britten, with an open mind and an open heart, with a more generous disposition than most of his peers. He does not command their music, he mid-wifes it. His characteristic sound is firm but easy on the edges. When passion and angst are called for—in the Kodaly solo sonata, for example—he can bring it to bear. But he does not bring it to bear when it is not wanted. He is master of delivering exactly what is wanted.
What this approach does for the Shostakovich and Prokofiev cello sonatas is bring out their lyrical qualities along with their brooding. It brings them across the Urals into Europe, where they become fascinating as well as powerful. With the Britten, music I know well, his playing responds to the composer's introspective and quiet side, lets it live for its own sake. He does not deny Britten his occasional clamorous and sometimes near-tragic outbursts but it is when they die down and the music recedes to quieter places that the Dutch cellist emerges as a major interpreter of Britten. Because the musical heart of Britten lies in the estuaries of emotion, I find myself coming to Wispelwey most often. Rostropovich's performance of Britten's music (Decca), accompanied by the composer, which surely gives it a degree of special authority, wrings more tension and angst from the quiet passages: they are plainer sounding, less beautiful, very dramatic. I have said before that Rostropovich clearly feels that Britten and Shostakovich are close in spirit, and in his playing of both the Sonata and the solo Suites for Cello (Decca), this is what we hear.
From the listeners' point of view, especially those of us who find Britten an important musical voice, it is hard to say which approach feels closer to the core of the composer. Rostropovich's is clearly darker, bolder, more monochromatic and so more intense; Wispelwey's is more exploratory, more meditative, less intense; there is more traditional beauty in the Dutch cellist's Britten. It is more British. It is fascinating to compare these two cellists' Bach and Haydn, and to watch this fundamental contrast work itself out there as well. Their two recordings of the Haydn Cello Concertos are probably the best around, and certainly my favorites. To my ears these are the two kings of their instrument. I love Heinrich Schiff's Bach and Shostakovich a great deal too; but across the repertoire Rostropovich and Wispelwey rule our collection. This is a brilliant and searching recording of all three pieces and I press it on you. The DSD sound is gorgeous.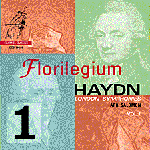 Florilegium, Haydn, London Symphonies, arr. Salomon
(Channel Classics)
In my roughly fifty years of classical music listening, I can't remember hearing a piece of chamber music adapted for large forces that worked, even if the adapter was the composer himself. Something always sounds wrong. Part of this is the sound of the original in our ears whispering 'oh no, please stop,' reminding us of utility companies' 'improvements' that degrade our service 'in order to serve us better.' To be fair, Shoenberg turned a Shostakovich quartet into an orchestral piece that some people like; but to me, the 'enrichment' diffuses the piece's energy altogether. And, more pertinent to this review, going the other way, from larger to smaller scale, doesn't seem much more promising to me either. And do remember, if you were about to cite the chamber version of Copland's Appalachian Spring, that the smaller scale version is the original. Once you've heard both side by side, I doubt you'll ever be able to listen to the orchestral version again.
Haydn took his string quartet version of Seven Last Words up to orchestral scale, causing it to become ponderous. The idea of 'reducing' his London Symphonies to chamber scale was not his, but impresario John Peter Salomon's, who had purchased the rights to the symphonies and wanted to make some money out of them by making them playable by people in their homes—hence the inclusion of the forte-piano. We do not know what Haydn thought of the project or its results. What do we think? The mercenary drive behind the enterprise aside, three centuries later do they satisfy as music? Clearly the six members from Channel Classics' "house" chamber group, Florilegium, are very happy with them.
To my ears, which have come on so skeptical here, it helps that there is a flute and forte-piano in the mix to enrich instrumental color. A string quartet alone would strip out too much of the sound Haydn intended for this music though I'll have to say, the forte-piano keeps a pretty low profile, in general doubling the other instruments rather than carrying a melodic line of its own. This quibble and my general reservations aside, I'll have to admit that if you let the music work on you in these versions for a while, they do make a musical case for themselves. My first impression was not quite 'oh no,' but rather, 'eh?' as the Colon Davis and Roy Goodman orchestral versions carried on in all of their fullness and splendor in my ears. I came back a few days later, making a serious effort to pretend the symphonic versions didn't exist, a mental exercise that initially only worked in passages I didn't know well. And, partly because Florilegium are obviously enthusiastically committed to making this music work, I came around. I might have come around faster if these were earlier Haydn symphonies, written for small forces to begin with and less well known as well. But yes, it works. But it does so by changing the music into something else, there is no denying that. It changes it into diverting music rather than the kind that can carry one on an orchestral tide. It turns the symphonies into divertimenti, of which Haydn wrote a great many. Because he is a wonderfully melodic composer, they come off as very engaging divertimenti most of the time.
Some of the musical gestures are a bit grand for what amounts to a piano sextet, as we should expect. This is especially clear when we move from the Andante in Symphony 101, in which the six instruments are somewhat pressed to handle the grand effects, to the Minuet, where it is hard to imagine a more perfect match of forces to material. So it goes throughout the four symphonies: sometimes a bit strained, sometimes utterly charming.
If you're a Haydn fan who likes musical experiments and who has some interest in how these were musically in the later eighteenth century, feel free to have a go at Florilegium's Salomon's Haydn. I've told you pretty much what to expect, so you shouldn't be surprised. And if you like it, which you may well, there are several more volumes in the works.
Needless to say, the sound of this DSD based Jared Sacks recording is superb. I listened to it (and the Wispelwey recording) on my Audio Note, Blue Circle, Reynaud system in its CD mode. I will return to it as SACD, when I audition the upgraded Audience modified Sony and the Chris Johnson modified Shanling 200 CD/SACD players next month.