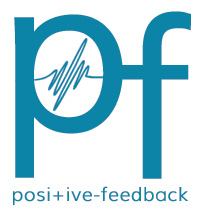 You are reading the older HTML site
Positive Feedback ISSUE 9

october/november 2003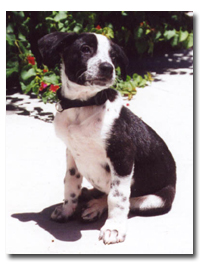 Dog Yummies - Old Bones
by Chip Stern
A recent marketing survey amongst Stereophile readers pointed toward a decided preference amongst two-channel audiophile types for a double dip of classic jazz recordings (drawn from catalogville whenever humanly possible). Speaking for myself, I can't tell you how many times I find myself returning to certain jazz, blues and R&B performances, recorded in the classic style. When I speak of Dog Yummies in the broader sense, I am referring to reference recordings that will make your loudspeakers sit up on their hind legs and wag their tails. While all of my reference discs possess discernible audiophile qualities, my choices don't necessarily reflect the most pristine production values, but the most involving musical experience.
Share and share alike I always say, so as one dedicated listener to another here are a couple of tasty old bones I recently unearthed in my back yard for y'all to gnaw on…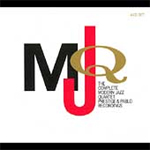 The Modern Jazz Quartet, The Complete Modern Jazz Quartet Prestige & Pablo Recordings
(Prestige/Pablo)
For sheer clarity and depth of swing, has any small band in the history of jazz ever exceeded the Modern Jazz Quartet? The uncluttered elegance of execution the MJQ brought to their baroque-ial mix of contrapuntal blues and extended forms is an enduring joy to audiophiles and jazzbos alike. None more so that this wonderful collection, which gathers together all of the early Prestige sessions done under their name at the inception of the group, and a fulsome sampling of live (from Budokan and Montreux) and studio recordings they did under the aegis of the legendary impresario Norman Granz for his Pablo label from 1981-1985 (having reunited to work again as a collective, after a seven year hiatus).
In a sense, the MJQ emerged from the penumbra of the Dizzy Gillespie Big Band as perhaps the most lucid, succinctly swinging combo since Count Basie's All-American Rhythm Section. Rhythmic innovator Kenny "Klook" Clarke helped forge the transition from the swing era to bebop as a house drummer at Minton's (along with Harold "Doc" West), where he pushed the music forward in epic jams with guitarist Charlie Christian and pianist Thelonious Monk. In 1942 Christian died of tuberculosis at the age of twenty-five, but his delicious sense of pulse and phrasing survived to varying degrees in the music of Monk and Clark. Monk ranks right up there with Charlie Parker and Dizzy Gillespie as an architect of the new harmonic language, which Gillespie codified in his small groups and big band—where Monk and his old section mate Clarke formed original rhythm section. But there was another pianist waiting in the wings, of mixed American Indian/Afro-American heritage, who hailed from the same Southwestern wellspring of the blues as Christian. When Clark introduced Dizzy to his young friend John Lewis, the writing of this straight-laced, classically trained pianist made such a profound impression on Dizzy that he hired him on the basis of a single audition. The steady, dependable Lewis got the nod over the enigmatic, unpredictable Monk (who went on to create a whole other harmonic language from the one developed with Gillespie), and Lewis went on to pen some of the Gillespie Big Band's most significant charts (while making profound contributions to Bird's famous blues "Parker's Mood", and later to Miles Davis' Birth Of The Cool sessions).
With his keen ear for talent, Gillespie had already discovered vibraphonist Milt Jackson, one of the most compelling blues players of all time, playing gospel in Detroit, while the immensely gifted young bassist Ray Brown, who hailed from Clark's hometown of Pittsburgh, joined the trumpeter's band when he was only eighteen. In tandem with Clark and Lewis, they formed a prodigious rhythm section that stepped out front in a featured spot whenever the overworked horn sections needed a breather. Clark, Lewis, Brown (and Monk) went on to perform with Jackson in a number of settings for Blue Note and Dee Gee under the vibraphonist's leadership, and after Brown went out on the road with then-wife Ella Fitzgerald, they coalesced into the Modern Jazz Quartet with the addition of the blues drenched Philly bassist Percy Heath, and signed on with Bob Weinstock's Prestige label.
Disc One gathers together three New York City sessions recorded between 1952 and 1953 under the supervision of the noted jazz journalist Ira Gitler, including one where they joined forces with an emerging tenor titan who also had a magisterial feeling for the blues—Sonny Rollins. Even on these earliest mono recordings, the MJQ achieves a marvelous acoustic balance. And for all the bluesy understatement and collective refinement, the vitality of the group just grabs you by the lapels on Lewis' classically styled "Vendome", stirring ballad performances such as "Autumn In New York" and "In A Sentimental Mood", and a gutsy Rollins swinger, "No Moe." But it's on their December 23, 1954 session at Rudy Van Gelder's Hackensack, New Jersey studio that they create an aural and musical masterpiece—Django. From the elegant contrasts of Lewis' title tune to his ambitious showcase for each individual voice on "La Ronde Suite", the shimmering swing of drummer Clark, the sweet percussive articulation of bassist Heath, and the graceful, probing chording of pianist Lewis define a breathtakingly cool sense of collective swing and interplay around the majestically bluesy lines of chief soloist Milt Jackson. The sense of natural presence, spiritual intimacy and lifelike, believable acoustic that Van Gelder achieved in his parents' living room endures as a paradigm of for an idealized jazz sound.
Their final July 2, 1955 Prestige session at Van Gelder's yielded another masterpiece, Concorde—but drummer Clarke had quit the collective due to differences over the degree of control musical director Lewis routinely exerted, such as writing out drum parts, which was a deal-breaker for the architect of the bebop drum language. Clarke's looser brand of cymbal phrasing and syncopation was swapped out for the more straight eight, groove-oriented Connie Kay, whose rhythmic sensibility was key to the evolution of the group. Kay was of West Indian descent, and his background included extended stints with R&B artists such as Wynonie Harris, and he went on to record with the likes of Ruth Brown, Ray Charles and Big Joe Turner as the house drummer for Atlantic Records. He was comingo the end of a six-year stint with tenor saxophone innovator Lester Young, when John Lewis took over the piano chair. Kay's invokes his Caribbean lineage on "Concorde", where his lovely ear for cymbal texture and his predilection for tuned metallic percussion are a perfect complement to Jackson's clarion cadences, while his four square solidity and shimmering cymbal pulse better suit Heath's big bell-like beat and pianist Lewis' more formal aspirations than the great Kenny—enabling Lewis to pursue contrapuntal directions which might best be characterized as Bach meets Bop. The spectral glow and collective harmonic majesty they invoke on the "Gershwin Medley"; and the cool, bluesy gait with which they set your feet to tapping on "Softly As A Morning Sunrise", helped establish an enduring template for the superb body of work they would craft over the next 20-some years on their classic Atlantic recordings (concluding in November of 1974 with The Complete Last Concert, a 2-CD Atlantic release which documents their triumphant farewell concert, and features a glorious live acoustic…highly recommended).
Though you couldn't tell it from listening to The Complete Last Concert, vibraphonist Milt Jackson was chomping at the bit to lead his own group—to step out and stretch out on his own, in a looser, less formal setting. When they reunited seven years later, Norman Granz documented the MJQ's autumnal ruminations with two live recordings and two superbly recorded studio recordings between 1981-1985 (at which point the MJQ resigned with Atlantic).
By now we are in the waning days of analog recording technology's glory, and the winning combination of lush sound and mature musical empathy make this 4-CD box set a must-buy for audiophiles who don't already own the Prestige recordings, and who want a generous helping of the longest-running small jazz ensemble's most underrated recordings. Norman Granz's production values reached a new plateau during the Pablo years—and if ever there were high-resolution recordings screaming out for release as hybrid SACD discs, it is these sessions (particularly the two studio dates). The MJQ's 1981 Budokan performance of "Softly As Morning Sunrise" and Milt Jackson's "The Cylinder" literally pick up right where they left off on the Prestige dates, with Kay's clear, singing cymbal beat tethered ever so lightly to Heath's big, firm, easygoing bass pulse, perfectly balanced against the bell-like effusion of overtones and melodic interplay Lewis and Jackson elicited from each other—reaching something akin to perfection on "Really True Blues" where Lewis truly evokes the spare, puckish spirit of Basie and Christian with his sly, spacious, unhurried, brand of swing.Disc two closes with two live versions of "Django", one from Budokan, the other from Montreux the following year.On both versions, Heath's gorgeous melodic focus and deep feeling for the blues vocal tradition provides lithe, transparent foundation of swing. The live remote from Budokan features a richer, more up-close and personal perspective of each instrumental image, while one experiences the Montreux concert from a slightly more distant sonic viewpoint The band digs in a bit more on the Montreux sides, taking a looser, more committed approach to the bebop and the blues, to particular delight on a driving rendition of Gillespie's "Woody'N You".
Closing things out are the MJQ's 1984-1985 studio recordings for Pablo at the legendary RCA Studios, and each one benefits mightily from the incredibly vivid acoustic engineers routinely achieved at the late, lamented recording facility. Both sessions mine a deep vein of Basie-like restraint and elegance in their treatment of the blues, each a fulsome example of sonic perfection from beginning to end, the 1984 recording having a big, full, relatively dry dynamic—each instrumental image precisely detailed and possessing its own true resonance in an acoustic space—while the 1985 session jacks the acoustic up to a more stylized level with more generous proportions of room reverberation. Lewis's invocation of Kodaly and Bartok's martial Balkan airs on "Sacha's March" and "That Slavic Smile" illustrate his full-grown mastery of classical designs and extended form, while a previously unreleased version of Ellington's "Rockin' In Rhythm" and a rousing romp through "Topsy" put the lie to that hoary popular prejudice which holds that of Lewis' stately dignity and debonair grandeur came at the expense of fire and swing. Music's not a track meet, Pilgrims. It ain't who posts the fastest quarter mile or plays the most notes—it's whom so ever forges the closest bonds with their ensemble-mates and evokes the deepest feelings. The Complete Prestige & Pablo Recordings Of The Modern Jazz Quartet is essential listening with nary an iota of wasted effort or filler—true audiophile fare for adults. Because as this historical overview makes plain, from the very beginning of their existence, the MJQ set out to beguile the senses with a perfectly executed acoustic balance: their pleasing percussive sounds reward the intellect without shortchanging the heart—aural soundscapes that are alluring, inviting and evocative without vulgar posturing or raucous overstatement.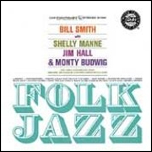 Bill Smith, Folk Jazz
(Contemporary/Original Jazz Classics)
All audiophiles admire the simple, elegant breath of life that engineer Roy DuNann brought to a series of early stereo recordings for Lester Koenig's Contemporary label, not the least of which is Sonny Rollins legendary Way Out West, which recently benefited from a superb hybrid SACD release on Chad Kassem's well-respected audiophile imprint, Analogue Productions (http://www.analogueproductions.com/reissues/artist_details.cfm?artist_ID=2758)
Well, if ever a recording was screaming for an SACD release, Folk Jazz is it, although given the relative obscurity of clarinetist Bill Smith, don't hold your breath.
Still, this recent red book CD release from Fantasy Records' prodigious Original Jazz Classics catalog (http://www.fantasyjazz.com/html/ojcmain.html) will serve just fine for the moment. Better known as William O Smith, the clarinetist has created an immense body of work as a classical player and professor of composition, orchestration, and contemporary idioms at the University of Washington (http://faculty.washington.edu/bills/earshot.html). Smith is also one of the great unsung heroes of the jazz licorice stick, having collaborated on and off with composer Dave Brubeck for decades since a 1947-1951 stint in the pianist's famous Octet. With his wide dynamic range, buttery midrange timbre, supple, unhurried phrasing and firm articulation Smith, has long championed a cross-fertilization of modern jazz and modern classical music, possessing the requisite chops and intellectual depth function equally well in both disciplines.
The great drummer Shelly Manne, the eternally underrated bassist Monty Budwig, and a very young Jim Hall on electric guitar make up a prodigiously swinging, exceptionally witty rhythm section on Folk Jazz. Together they provide a firm yet flexible chamber underpinning for Smith's darting clarinet lines. The instrumental palette they conjure on this 1959 session is big, warm and chewy with lots of air, finely nuanced instrumental details, and fantastic rhythm and pacing (the manner in which DuNann depicts Hall's subtle rhythmic strumming and Budwig's pulsing bass lines on "Nobody Knows The Troubles I've Seen" is a joy to behold). Yet as with most DuNann recordings, as fully satisfying as the instrumental resolution is, it never draws attention to the engineer, and serves only to illustrate a spirited level of interplay and improvisational abandon.
The repertoire is drawn from a set of folk ditties and kids' songs everyone will recognize from their own childhood, yet instead of coming across as coy or cutesy, Smith's Quartet invests hoary spirituals and shanties such as "John Henry", "A-Roving", and "Blow The Man Down" with incredible rhythmic and harmonic vitality (Manne's dancing brush work on the latter will separate the men from the boys as far as tweeter performance is concerned, and dig how Hall creates bushels of tension with nary a peck or two of notes). Smith's sumptuous intro to "Black Is The Color of My True Love's Hair" over Manne's warm cymbal rolls encapsulates his mastery of this unforgiving instrument, as do his dancing upper register flights on "Reuben, Reuben". Smith's is mastery of the most relaxed, least ostentatious kind—his lines evince the kind of warm floatation and caressing tone that distinguished the best work of Artie Shaw, while the boppish sophistication of his harmonic and rhythmic conception put me in mind of Buddy DeFranco. And I'll bet you never expected to hear anyone transform something so commonplace as "Three Blind Mice" from a contrapuntal round into a joyous essay in pure swing. Such is the greatness of a true jazz musician, and the sense of joy Smith, Manne, Budwig and Hall bring to Folk Jazz is simply infectious. The perfection of sound and performance are such that I often listen to Folk Jazz for hours on end. Try it out on your kids—it's a great introduction to jazz for the uninitiated and unwilling alike.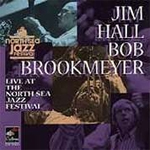 Bob Brookmeyer/Jim Hall, Live At The North Sea Jazz Festival
(Challenge Records)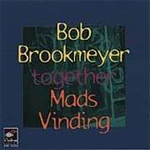 Bob Brookmeyer/Mads Vinding, Together
(Challenge Records)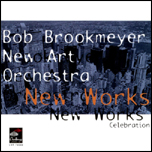 Bob Brookmeyer New Art Orchestra, New Works--Celebration
(Challenge Records)
Here's another great unsung hero of jazz, the reigning master of the valve trombone, who from his provocative associations with the combos of Stan Getz, Gerry Mulligan, the Jimmy Giuffre Three and trumpeter Clark Terry, to his visionary big band charts for the Gerry Mulligan Concert Band and the Thad Jones/Mel Lewis Orchestra, has been in the forefront of modern jazz innovation for over half a century.
Given the wide-ranging, uncompromising nature of his work as an arranger, composer and instrumentalist, it's not surprising that Brookmeyer devotes much of his time teaching at The New England Conservatory of Music, receiving a disproportionate share of quality touring time on European shores rather than in the States. Meanwhile, Brookmeyer continues to push the creative envelope with provocative improvisations and large scale writing projects, issuing one superbly recorded, fulsomely detailed recital after another in duo, combo, chamber jazz and big band formats on his own label, Challenge Records, all available directly from the composer through his website (http://bobbrookmeyer.com/recordings.html). Here are three of my favorites, which have long functioned as favored reference recordings for evaluating the pedigree of a high resolution audio system.
Brookmeyer's relationship with guitarist Jim Hall extends back to their 1957-1958 stint in reedman Jimmy Giuffre's famous trio. Part of what makes this 1979 analog recording from the North Sea Festival so compelling is its vibrant instrumental presence and realistic live acoustic, as defined by how these old friends glide effervescently through harmonically challenging materials such as John Lewis's lovely waltz "Skating In Central Park" (replete with all sorts of ambient clinks, clangs, dings and dongs). Then there is the hushed, unadorned splendor of valve trombone and lightly amplified guitar as represented by "My Funny Valentine", defining as it does a richly detailed, devoutly mellow portrait of midrange frequencies that will tell you a great deal about the coherence and resolution of your loudspeakers (and how well those full-range configurations handle the tricky transition between bass and midrange drivers). Hall's introduction is a portrait in restraint and refinement, sketching out a sly, skeletal abstraction of the tune before bringing the pot to a simmer with his graceful rhythmic strumming behind Brookmeyer's darkly evocative lines, which rise and fall in plump declamatory phrases. Finally, there's the telepathic melodic rapport and sophisticated harmonic conception they bring to each of these spare settings such as "Body And Soul", imbuing their concise phrases and chordal cadences with just enough ambiguity to leave the listener dangling in space, yet completely engaged—ready, willing and able to finish the duo's abstract phrases in their own mind's ear. These are men for whom jazz is not a track meet, not a competition to see who can cram the most notes into a measure, and even when the mood grows comparatively assertive, as on what sounds like a purely improvised romp though a set of blues changes ("Sweet Basil"), Hall's guitar sound remains sweetly controlled and rhythmically focused, while the amber character of Brookmeyer's tone is as concentrated and aromatic as hundred year old brandy. Closing with a playful, funky romp through Sonny Rollins' dancing jazz standard "St. Thomas", one is transported to the realm of adult musicianship, where as Hall's chordal fantasias become more and more intense, his volume grows progressively softer and softer until one can hardly discern the influence of the amplifier as all—inspiring in Brookmeyer an almost whimsical melodic coda. This is one of my favorite reference discs and rainy afternoon records—subtle, probing and unadorned.
Brookmeyer's harmonic and melodic conception is by turns more forceful and edgy on Together, a digital recital of duets recorded some 20 years after the concert recording with Hall. You can hear Brookmeyer leaning into his horn and into the microphone, a technique that yields a more pointed snarl to his attack—at times bordering on transducer saturation. Other times it simply sounds as though he's playing with a lot more gusto and balls to the wall, as he does on "Someday My Prince Will Come", where his sound gasps and heaves and finally blossoms into a meaty lower register growl. This is conjecture on my part, because throughout this recital the percussive edge to bassist Mads Vinding's transients are exceptionally clear, fat and focused. It all comes together in a divinely swinging manner on "Time On My Hands" and "Nobody Knows", where Brookmeyer ambles about with the nuanced bearing and grace of quicker, smaller horns; ah, but then there's that tawny baritone timbre and creamy articulation that is the unmistakable trademark of a valve trombone—a sound signature Brookmeyer has almost single-handedly defined for this instrument.
Finally there's the standard "Everything Happens To Me" and his own compositions "New Song" and "Pretty Song" where Brookmeyer performs on piano, offering us an intimate insight into the methodology and poetry of his voice leading—which bear more than a passing resemblance to fellow travelers Gil & Bill Evans. All of the aforementioned elements come together with an unforgettable emotional and acoustical wallop on New Works—Celebration, one of the most commanding big band recordings of the past twenty years. And while the gifted trumpeter Wynton Marsalis seems to garner most of the media ink for his ambitious large-scale works, to me Brookmeyer's charts define a more original orchestral dialect, quite distinct from the iconic idiom of Ellington, Basie, Carter and Herman. This is a modern language Brookmeyer has been distilling for decades as chief arranger for the likes of Gerry Mulligan and Mel Lewis, experimenting by degrees with harmonious increments of melodic abstraction and rhythmic clout, as exemplified by the cascading brass figures, punchy percussive accents and zigzagging reed figures with which he calls the children to come home on the heraldic overture "Celebration Jig", an exemplary baritone sax showcase for Scott Robinson (in the role of Gerry Mulligan). The "Celebration Suite" proceeds through three more sections, which taken as a whole define Brookmeyer's unique admixture of polymorphous harmonies and assertive metrical components: from the melancholic opulence of "Remembering" to the loose, swinging Charleston variations on "Two And", there is a brassy grandeur to these superbly recorded charts. And when Brookmeyer steps out front to set the melodic pace for this finely honed band of Dutch musicians on the concluding "Boom Boom", all of the complexity and coherence of his writing are manifest in his soaring, celebratory solo—a supreme act of musical conviction by an artist who well into his seventies is just starting to click on all cylinders. Brookmeyer has a lot left to give, and if you want to enjoy an all-consuming big band experience like you thought they didn't make anymore, New Work—Celebration is your ticket to ride.
[c]HIPSTER[n]