DAVE CLARK'S SYSTEM:
LOUDSPEAKERS
Apogee Caliper Signatures or Chario Hyper 2000.
ELECTRONICS
Muse 150 monoblock amplifiers. Blue Circle BC3/BC3.5 preamplifier. E.A.R. 834P phono stage.
SOURCES
EAD 1000 transport and 1000 Series II DAC connected using Theta's TLC (custom DC power supply) and Audient Technologies' Tactic and Audit. Digital cable is a 1-meter length of Nordost Moonglo between the Tactic and Audit and a 6" length between the transport and TLC. Linn Axiss turntable, K9 cartridge and Basik Plus arm, Cardas Quadlink 5C tonearm cable.
CABLES
Nordost SPM interconnects and bi-wired speaker cables.
ACCESSPORIES
API 116 Power Wedge and Coherent System's Electraclear EAU-1.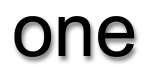 The more I write, the harder I find it to put into words what components do and don't do in our system. It's odd how a person who would rather have an experience than talk about it chooses to be part of a venture like audioMUSINGS, one that attempts to communicate in words how audio components sound. Truth be told, I find talking about audio quite boring and avoid it as much as possible, especially when I am around fellow Musers or at shows. I do enjoy reading about it, though, so go figure. Would you rather talk about food, watch the TV Food Network, or eat? For me, it's the last two, with
greater emphasis on the third. With that as an introduction, what can I tell you about the Clayton S40, in a way that neither of us will get bored, and we still have time to eat?
The Clayton S40 is an amplifier that tends to be warm and rich. It presents music with a light and delicate touch, as opposed to being incisive and assertive. It creates a dimensionally stable and involving soundstage while portraying images with lifelike palpability (most noticeable on any disc featuring vocals, or intricate electronic music such as Kraftwerks' The Mix). It is dynamically impressive, both in terms of the macro- and micro-parameters that allow a listener to fall into the music's details as things go from quiet to loud and from simple to complex. It presents the frequencies and their extremities in a way that is absent of all but the last trace of grain and grit (again any disc featuring well-recorded vocals). This is done with an increase of awareness in the listener of the fine fabric of detail inherent in the recording. The S40 never spotlights details, but honestly portrays them in a rich ambient soundfield.
On the other hand, the Clayton is maybe a touch too warm and rich, especially in the midbass, causing some music to sound a tad slow and ponderous. It lacks the last bit of slam and the ability to "growl" in the lowest bass, resulting in a warmer, rounder, and less "living" bass (take, for example, the deep and propulsive rumblings on Brian Ferry's Taxi). It is a touch too smooth or polite, lacking in a degree of incisiveness that allows some tracks to really "cook." It presents a soundstage that is more behind the plane of the speakers than out in the room. It is limited somewhat by its lowish 40 watt output, which may be the culprit in most of the faults listed above. Actually, that—and the fact that the Charios tend to fall on the rich and warm side of neutral—only exasperate this characteristic in any up-stream components.
So what does this all mean to me, the audio reviewer who would rather listen than write words to amuse and involve the reader? Well, I prefer a more upfront and incisive sound, one that is leaner and more forceful than what the S40 presents, but I never found its basic character traits distracting or obtrusive. Yes, the Muse 150s are a degree or two more assertive and in-your-face, but the refined and smoother sounding S40 was just as satisfying. A dimensional and palpable soundstage with tactile images rich in details is also on my list of wants, and the S40 easily surpassed what I have come to accept as "reference." Electric guitars were very well served, sounding more "live" and dimensionally tactile. I was taken back to a time in which I lived with just such an experience in my daily life. Deep and powerfully "living" bass is also there, and while the S40 was no match for the Muses, well, heck, it's only 40 watts! As a consideration, Clayton includes their take on an aftermarket AC power cord that, when used in conjunction with the S40, diminished considerably the faults I have outlined, to the point of being fairly inconsequential during daily listening.
The Clayton is a highly refined performer that should create beautiful music in most "real" systems. I did not try the amplifier with our Apogees, as they are of the "difficult load" variety, and would not be the best match for a 40-watt class-A amplifier, no matter how stable. A real winner! Dave Clark
LARRY COX'S SYSTEM:
LOUDSPEAKERS
ATC 20.
ELECTRONICS
E.A.R 802 preamplifier. Classe CA100 amplifier.
SOURCES
CAL Icon MkII CD player.
Oracle Delphi MkII turntable, AudioQuest PT7 tone arm, Koetsu Rosewood cartridge.
CABLES
Silver Audio Silver Bullet 4.0s interconnect and Beldon 1219A speaker cables.
ACCESSORIES
API Power Pack and ACPEAM line conditioners.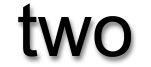 In the audioMUSINGS review process, we attempt to match components to systems that will properly support them. We try to give each component a fair shake. For this reason, after I heard what a 250 watt amplifier (the Chord SP 1200B) could do for my power-hungry ATCs, I decided not to review any more low-power amps. The wonders of 250 watts made a "mere" 100 watts seem like a starvation diet. I'd read about the "need" for lots of watts, but that position always seemed silly to me, as I rarely listen at high volume levels. What I didn't understand was what came with the extra oomph of a larger amplifier. In addition to an increase in perceived bass response, 250 watts also awakened a sense that the ATCs could exhibit dynamics at the limit of my mind's ability to process them. However, shortly after my proclamation, I received a review sample of the Clayton Audio S40 amplifier. In addition to being a reviewer, and chief counsel, for audioMusings, I'm also the shipping and receiving guy. When equipment arrives, I check to make sure that it's undamaged.
From the initial plug-in, the Clayton S40 not only performed flawlessly, but robustly and with refinement, so I left it on for awhile. After about three weeks, the amplifier seemed to have reached a stable performance level, and since no one else was ready to review it, I fed myself an amplifier snack. In my system, the Clayton S40 was tasty. Clayton makes two class "A" amplifiers: the 40 watt stereo S40, which retails for $2950, and the 70 watt mono M70s, which retails for about $5600. All are shaped like sausages, and measure about 9 x 9 x 20 inches, with the largest measurement being their depth. Despite the relatively low power rating, the S40 is a hefty piece of work, weighing in at about thirty-five pounds. In my system, the S40 was just outstanding. There was a substantially deeper bottom end than with the Classe CA100, at all volume levels. Unlike the ATC/Classe combination, the Clayton/ATC combo was rich, dynamic, and full-sounding, even at low volume. When I purchased the ATCs, I so enjoyed their dynamic capabilities that I didn't notice I was always listening loudly. Over time, however, being unable to hear a full range sound at lower levels began to bother me. No such problem with the S40.
Like the Classe, the Clayton implies a tube amplifier sound. The liquidity of tubes is present in spades. Whereas the solid state Classe exhibits some "tube butt"—you know, a full, but flabby bottom end—the Clayton exhibited a well-controlled, more robust bottom end. There was a roundness to its replay of low frequency instruments, and vocals were delivered on a palpable soundstage that seemed to transport bands from the corner bar into my listening room. Bass lines had great drive. The rhythm inherent in music was made patent, eliciting toe tapping from music which might not otherwise evoke it—John Williams' Pops in Love, Rodrigo's Concerto de Aranjuez, and Edward Elgar. Music like Michael Jackson's Off the Wall, Ry Cooder's Chicken Skin Music, and other popular music veritably rocked!
Prior to listening to lots of gear in my system, I had thought that "lean," in audio terms, meant rolled-off low end performance. However, even though the Chord's bass response is much lower than the Classe's, it is a bit leaner sounding. Like the Chord, the Clayton revealed some of the Classe's limitations. The Clayton was able to dig substantially deeper than the Classe, rendering the Classe a sort of bantamweight. However, by comparison, the Chord also let me know that the Clayton's deep bottom end was a bit one-note-ish, and slightly fat. I was surprised by this, since I did not perceive it when I was listening to the Clayton in isolation. However, the Clayton may have seemed a bit "fat" or sluggish because the Chord is slightly lean. The difference in bass may also be attributable to the difference in power output. Although my preference is generally for rich, tube-like sound, I would rather live with the Chord than the Clayton because of the nearly impossible dynamic possibilities it conjures up, and the lithe, but muscular drive of the bottom end. The Clayton's midrange was pleasing. Vocals were as realistic as with any iteration of my reference system. Joe Williams, Israel Kamakawiwo'ole, and Tom Waits were all presented with a full measure of vibrato, warmth, and life. Female vocals sounded erotic, emotional, or uninvolved, as appropriate. Fiona Apple delivered the kind of sonic performance that suggests a future full of success. Her delivery is emotionally engaging, unlike that of many of her female "peers," and the Clayton made it a pleasure to hear her. A more experienced and soulful singer, Emmylou Harris, sounded appropriately angelic, with even more emotional content, reminding this reviewer that some things really do improve with age. Linda Ronstadt sounded fuller-bodied than the sprite-like Emmylou, though she didn't deliver as much heartfelt content. Each of these voices, as well as the others I listened to with the Clayton, sounded unique, without a hint of the homogenization that reflects an amplifier signature. This is the sign of a system that can last for the long haul.
The Clayton also did audiophile stuff well. Images seemed less tied to the speakers, and soundstaging didn't wander or smear as it sometimes does with my reference setup. On occasion, the speakers seemed physically unrelated to the creation of music in the room. Compared to my reference amp, images were rendered a few paces further behind the front plane of my speakers. The Clayton also seemed to deliver a more tube-like, palpable, and delicious image.
Another element of the Clayton sound, which I think may coincide with class "A" amplifier sound, is its exceptional rendering of microdynamics, even by comparison to the $5900 Chord. The Chord showed itself as the best-performing amplifier of the bunch in its bass extension and its macrodynamic capability, going loud quickly without a sameness of dynamics—what you might call an invitation to music to be as it wants to be. I've read reviews in which it is said that a well-designed component will play all kinds of music equally well. In theory, this sounds correct, but experience tells me otherwise. The Chord's ability to deliver dynamics in virtually any quantity allowed me to play music with big, loud crescendos. With the Chord, I enjoyed complex pieces, at high or low volume level, because there was sufficient horsepower. However, the Clayton's light touch on the finer details of quiet passages exceeded the Chord's, and I could see someone preferring small ensembles, whether classical or folk music, through the Clayton.
With my Classe, pieces that plumb the lower bass regions but don't benefit from LOUD replay don't get a lot of play time, as there just isn't that much information being delivered. The Clayton's overall performance matched the Chord's more closely than the Classe's, delineating complex passages just a bit less easily than with the twice-as-expensive Chord. This, too, may be attributable to the Chord's greater headroom. However, the Chord's slight tendency to leanness meant that in my system, Israel Kamakawiwo'ole's Facing Future, London Calling by The Clash, anything by John Denver (horrible recordings of a beautiful voice), and other pieces which tend to be a bit bright, gained a bit of glare. If I owned the Chord, I would probably not listen to some of the music I like. The Clayton, on the other hand, tended to err like a tube amp. If a record had a bit of edginess or grittiness, the Clayton softened or rounded it off. This politeness means that more music will be accessible to me, even if it means that I don't get it "all."
I've just spent a few paragraphs articulating shortcomings, but I truly enjoyed the Clayton S40. The criticism reflects my reviewer's duties—the Clayton S40 was quite good, but not perfect. As with all reviews, if you are intrigued by what you read here, you should check out the S40. I pulled it out of my system with regret. I didn't want to return to my Classe, because I knew if I listened to the Clayton much longer, I'd want to buy it. This could be a good amplifier in many, many systems, including mine. However, having recently hemorrhaged lots of dollars, I'm exercising fiscal sensibility. If you are in the market, and have the dough, I expect that this little sausage could be just the feast for you.
Larry Cox
VICTOR CHAVIRA'S SYSTEM:
LOUDSPEAKERS
Magneplanar .5.
ELECTRONICS
Sonic Frontiers Anthem 1 amplifier.
SOURCE
Audio Electronics CD1 player.
CABLES
Kimber PBJ interconnects and Tara Labs RSC Prime Bi-wire speaker cable.

I knew very little about Clayton Audio before I received their S-40 amplifier. Since then, I've learned that it is the achievement of Wilson Shen, who named the company after the city of his residence in Missouri. There are two products in Clayton's line: the M-70 mono and S-40 stereo power amplifiers. Mr. Shen and company decided to invest in product development rather than a high-priced ad campaign, and the strategy has paid off. The S-40 is a fully realized and refined product.
The S-40 is a high current, class A design that will produce 80 watts per channel into my 4 ohm Magneplanar .5s. The amplifier is ruggedly built. Finned heatsinks along the top of the chassis do a good job of dissipating heat away from the output devices. The air around the amp was less warm than with my integrated tube amp. However, the fins themselves were hot enough to warm a tortilla on. Inside the black block-like unit is a fat toroidal power transformer, storage capacitors the size of soup cans, and circuitry. On the back, the amp is finished off with precision WBT binding posts. (I love those WBTs!)
The amp was driven directly from the analog output of my Audio Electronics CD1.2. The S-40's driver stage is much more sensitive than my Anthem Amp1's. Hence, the added gain of the Harmonic Recovery System was not necessary, and was not used. There is a special quality to the sound of my speakers when they are directly connected to high current power output devices. They sound completely energized—snappy, punchy, and dynamic. The evening I installed the S-40, I had just come home with a new disc by the ninety-year-old Cuban sonero Compay Segundo. This Nonesuch recording is yet another result of the bountiful Buena Vista Social Club phenomenon. Here, the old master is accompanied by a small ensemble of percussion, bass, and special guests. Listening through the S-40 transported me into Engrem Studios in Cuba before an arc of stately old gentlemen swinging, playing, and singing as fervently as their hearts would allow. The music was nostalgic yet vibrant all at once. Guitars had crisp attacks and full-bodied sound. Voices were clearly outlined and harmonious.
Another disc recently aquired was Danza Latina by clarinetist Richard Stoltzman. This recording of South American melodies by the likes of Jobim and Piazzolla verges dangerously close to wallpaper music, but carries just enough harmonic invention and dynamics to keep this listener interested. The clarinet is one of my favorite instruments. It has a lilting, woody tone that pleases me. When reproduced well, the sound of a lovely clarinet goes right to my heart. The S-40 performed excellently with this music. The clarinet sounded detailed, with a nice reedy bite. It was while listening to this fine disc late one night that I noticed a very low-level hum against the total blackness of the amp's noise floor. As I have mentioned before, I've had bad luck with toroidal transformers in my home. The S-40's murmur could be heard, but was so low as to be inconsequential for the remainder of the review process.
Next I listened to discs by a couple of bassists, Marc Johnson's The Sound of Summer Running and Ron Carter's So What. On both recordings, the size and image of the upright bass was crystal clear. Tones were tight, controlled, and extended. I was particularly impressed with the S-40's reproduction of fifths. Whereas my Anthem amp tends to blend the two low notes of the interval, here the notes retained their individuality. I could easily visualize each string and the resonance of the bass' massive soundboard. Concurrently, I was impressed with the Clayton's portrayal of brush and cymbal work on the drums. Percussive attacks had a precise and pleasing sound that was never spitty or hashy. I was struck by the way beats on a bass drum compressed the room, in a way that is altogether different from rock. The ability to reproduce both ends of the spectrum so vividly speaks to me of an amp with great tonal balance.
The Clayton's ability to efficiently deliver power across the spectrum inspired me to listen to some solo piano. Solo piano can be a challenge to my system. In particular, the lowest notes from the left hand tend to sound ill-defined and lacking in presence. I set up Murray Perahia's recording of Mozart's Piano Sonata in A major, K. 331. The first movement, one of my favorite melodies, is a good test for micro-and macro-dynamics, as the movement goes from gentle melody to loud two-hand power chords. The S-40 performed superbly. Right-hand scales were fluid and graceful, yet without hesitation, the amp could vibrate the room with flashes of sound. The piano's size and reverberant character were remarkably coherent. I was very impressed by how the amp could trail the softest low notes down into silence.
Returning to my Anthem revealed a more harmonically shaded perspective. Transient edges became blunted and I noticed a loss of fine detail. The Anthem sounds half as powerful, which makes sense because even though both amp are rated at 40 watts, the S-40 will put 80 watts into the Maggies' 4 ohm load. The music was not as propulsive. To its credit, the Anthem is still a beautiful sounding amplifier. I appreciate its way with long arcs of sound. The notes swell with fullness as they ascend to their peak, and gracefully decline. Side by side, the Clayton is a sensually delightful amp, while the Anthem has a more contemplative nature.
To summarize, the Clayton S-40 is a refined and musical amplifier. Don't let its 40 watt designation dissuade you from seeking out this product. I've not heard this level of balance, grace, and power since the more expensive Sonogy Concept 60. I will miss the S-40's physical and aural sensations. Victor Chavira
FRANCISCO DURAN'S SYSTEM:
LOUDSPEAKERS
ProAc Response 2s.
ELECTRONICS
Classe CP60 preamplifier. Classe CA200 amplifier.
SOURCE
EAD DSP 1000 III DAC. Pioneer DP 54 as a transport.
CABLES
Kimber Hero interconnects, Acrotec 1050 speaker cables, and LAT digital cable.
ACCESSORIES
Panamax PLC and BDR cones.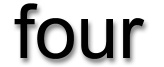 For me, the first reassuring thing about the Clayton S40 amplifier was its obvious build quality. Just lift this amp and you'll see what I mean. It is one solid, fifty-pound, finely finished metal shoebox. The heat sinks run the full length of the top of the unit, so one must be careful placing anything on top, since it runs quite warm. On the back panel, another reassuring thing was the WBT binding posts. I wish all of my equipment had these connectors.
In went the Clayton into my system. Since my amp and preamp run in balanced mode, I switched from my normal, balanced wire to a single-ended pair of Kimber Kable Hero interconnects between the S40 and my Classe CP60 preamp. To my surprise, after the initial warm-up, the Class "A" Clayton didn't feel much hotter than my Classe CA200. So much for urban legends. I put on some cool music to keep things bearable on a hot southern California summer day. How about Miles Davis' Kind of Blue? I picked up the newly 20-bit-remastered CD for $7.99 in the discount bin by the front door at Tower Records. "So What," the first track, really showcased the even tonal balance of the Clayton. It has a cohesiveness and top-to-bottom balance that gives you the confidence to play any and all kinds of music and expect it to come out of your speakers intact.
Two other very cool discs I've gotten lately are the Mobile Fidelity versions of Don Henley's The End of the Innocence, and the late great Steve Ray Vaughn's The Sky. I've had the regular releases of these discs for some time, but the new Mo Fi discs are, far and away, much more listenable than the originals. The details, the openness and extension at both ends, the clarity and midrange naturalness on these CDs is amazing. My original copies have shrunken soundstages, harsh top ends, and a lack of clarity. With the Clayton amp, the Mo Fis' midrange and treble was very smooth and liquid. Stevie's guitar was dripping, Don's voice had all the raspy smoothness (is that an oxymoron?) he was born with. The midrange was more prominent than what I am used to (which I kind of liked), but not out of balance with the rest of the tonal range. The bass was tight and fast, with bass instruments well differentiated. Pace and rhythm also didn't suffer. The midrange, a ProAc strength, also performed. Voices and midrange instruments were clean and spot on. Brass instruments had the requisite sheen, as with a great tube amp, only with the Clayton they sounded tighter and cleaner, with a lot less background noise. This amp sounds about as tonally correct as any amp I've had in my system.
Live with any piece of gear long enough, and when you switch it out of your system for another, differences between the two stick out like a pair of gold platform shoes. Going back to my trusty old Classe CA200 brought this to light. With my amp, what I always seem to notice first is the bass. I love bass and percussion sounds of all kinds. While the Clayton is certainly no slouch in this department, it just didn't have as much slam as my big 200 watter. Power differences probably have a lot to do with this. With the Classe, I also felt that percussion sounded more natural and extended, and it floated out in space more naturally. I also felt that the Classe had a more open and airy soundstage, the Clayton being slightly darker and less open by contrast. With the Clayton, images were well defined and stable, but they just didn't have as much light shed on them. This brings us to the treble. Yes, the Clayton's treble is silky smooth, but here again, compared to my reference the Clayton seemed toned down and slightly rolled off. Some of the shimmer was gone on cymbals, for instance, though for me that's really not a bad thing, because I'm overly sensitive to a bright, chalky, overly sibilant top end.
These comments are not meant to discourage a prospective Clayton buyer. By all means, this amp is a very good performer. Its looks, build, and overall sound quality are very impressive. I also found out the other day that using the S40 with Clayton's own power cord raises the performance quite a bit in the areas I found lacking, something I failed to do. Don't be like me when you audition this gorgeous amp, set it up right. You will be rewarded with a sound that is tonally accurate, with solid state impact and a tube-like liquidity that is most enticing. Francisco Duran
Clayton Audio S40 amplifier
Retail $2950
Clayton Audio
314 - 862 - 0765
TRI Audio Marketing
301 - 601 - 4745
www.tri-audio.com