LARRY COX'S SYSTEM:
LOUDSPEAKERS
ATC 20.
ELECTRONICS
E.A.R 802 preamplifier. Classe CA100 amplifier.
SOURCES
CAL Icon MkII CD player.
Oracle Delphi MkII turntable, AudioQuest PT7 tone arm, Koetsu Rosewood cartridge.
CABLES
Silver Audio Silver Bullet 4.0s interconnect and Beldon 1219A speaker cables.
ACCESSORIES
API Power Pack and ACPEAM line conditioners.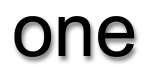 A cone by any other name would sound as sweet... Let the first man who has not sinned cast the first cone... Friends, Romans, Conemen.... What? Am I nuts? Well, yes. A friend told me after reading Issue 4 of audioMusings, "Larry, you've got way too much time on your hands." I guess so. With all that time, I've been listening lately to some vibration damping devices called DH Cones, as well as the Golden Sound Pad by the same manufacturer. The former are ceramic jobbies that come in sets of three, some big and some not so big. The Golden Sound Pad is a semi-flexible thingamabob that you put underneath a component.
I have been playing with vibration damping devices for a few years now, and while some people question whether they make a difference, I have little doubt that they do. I know I'm not nuts on this account. The real question about them is whether you hear an improvement, or just a difference.
I tried the Golden Sound Pad under my turntable, CD player, and preamp. Though my preamp, being tubed, is probably generating some vibration, I didn't hear much—if any–difference with the Golden Sound Pad under it. In fairness, damping devices seem to work best in reducing edginess or brightness, but my E.A.R. preamp is not edgy-sounding. I heard a slight change in the imaging with the pad under my CAL Icon CD player, but it wasn't substantial. The pad reduced "spikes" in the upper mids and treble, which made things seem a bit more analog-like, but after listening for a while, I realized that the pad also deadened the midrange and treble, thus reducing dynamics. The pad improved the imaging of my Oracle Delphi turntable, though again the change wasn't earth-shaking. The improvement was audible, but required careful listening. It was not of the type that would cause you to sit up in your chair during a casual listening session.
For context, my system is quite revealing, but not as the term is often used. Often, "revealing" means that the system is bright, fatiguing, or grainy. My system demonstrates an absence of bottom end, collapses images to the speaker position, and truncates dynamics, all of which are characteristics of "revealing" systems. My system, however, is not bright. If your system is, the Golden Sound Pad might work better.
The DH Cones are a different story. They are made of a ceramic material with a very pretty, glossy coating, and come in two sizes, one taller and the other shorter than the Black Diamond Racing Cones I usually use. Cutting to the quick, the larger cones worked much better in my system than the little guys. Under my CAL Icon, with the cones pointed up, the sound was more dynamic, with better bass response and more pinpoint placement of instruments than without them. With the cones pointing down, I'd be hard pressed to pay $60 for these things. Cones pointed up, I'd definitely go for it.
In testing how cones work in your system, try them point up, then point down. You'll never know which is "right" without testing. To ensure that you receive the maximum benefit, locate the cones under the centers of each component's vibration. With an amp or preamp, start with the transformer, then create as balanced a placement as you can. With a CD player, place one under the spindle of the transport (or as close as possible). Once you've got a cone under the spindle, the next most important place is under the transformer. The third cone should go wherever it's necessary to balance the transport. In my system, the results were improvements in bass tightness and image specificity. Although the bottom end tightened up, there was no apparent deepening of bass information. Images became more localized.
Although I liked what the DH Cones did under my electronic components, I loved what they did under my speakers. However, along with a new level of transparency and immediacy, I also experienced panic. Let me explain. Clarity improved from the midrange up. Image specificity leaped to new levels of virtual reality. I'd buy a set of DH Cones to place under my speakers, except for the fact that they placed the speakers in jeopardy. The Sound Anchor stands for the ATCs are not a solid, flat surface, but rather resemble the exposed girders of a skyscraper. There isn't a lot of surface contact between the stand and the speaker. When the cones are placed on the stand, there is only about an eighth of an inch between the cones and unsupported space. Or, there is an eighth of an inch between a speaker in great shape and one that is trashed. I definitely liked the improvement the DH Cones wrought. However, I question whether they are worth the $4200 price of my ATCs. If I could figure out a way to get the cones and my speakers to interact securely, I'd have them in there in a nanosecond.
Both the Black Diamond Racing Cones and the DH Labs Ceramic Cones are welcome additions to my system. I cannot imagine listening to my system without them. What you get with both is improved specificity of instruments, an increase in the space between instruments, a sense of multiple voices creating a harmony in chorale pieces. What the cones seem to convey is that music isn't a creation of one sound, but the weaving together of many sounds. Both cones deliver a tighter bottom end, which gives bass lines more drive. If you are used to lots of big, fat, overblown bass, you might think you're getting less bass. However, with a little time to adjust to a tighter bottom end, I think you'll really come to like them.
Which are better, DH Cones or Black Diamond? In my somewhat bass-shy system, the slightly deeper perception conveyed by the Racing Cones was preferable. However, vocals opened up a bit more with the DH Cones than with the Racing Cones. Moreover, since the DH Cones were taller than the Racing Cones, I could use them under my amplifier, which means that I had one more level of complementary resolution added to my system. And yes, the DH Cones are an improvement, not just different. If you don't have cones in your system, you should. The DH Cones are very pretty, both visually and sonically, and are a good place to start damping your system at a fair price. Try before you buy, but try!
Larry Cox
FRANCISCO DURAN'S SYSTEM:
LOUDSPEAKERS
ProAc Response 2s.
ELECTRONICS
Classe CP60 preamplifier. Classe CA200 amplifier.
SOURCE
EAD DSP 1000 III DAC. Pioneer DP 54 as a transport.
CABLES
Kimber Hero interconnects, Acrotec 1050 speaker cables, and LAT digital cable.
ACCESSORIES
Panamax PLC and BDR cones.

We audiophiles are always trying to squeeze that last bit of performance out of our systems. Such rituals include things such as RFI stoppers, room treatments, power line accessories, and vibration controlling devices. I've tried my share of the latter. I started with Mod Squad Tiptoes and Audioquest's sorbothane feet, which I used for years. Then, along came the Black Diamond Racing stuff. I own quite a few sets of the Mk.1 cones from BDR, along with two of their excellent carbon fiber shelves which are made to fit in my Target Beta rack. I have one shelf and four Mk.1 cones under my transport, and one shelf under my preamp, sans cones because it slides around too much when I'm turning knobs, pressing buttons, or changing cables. The rest of the cones are all over (under?) the place, including my VCR.
This brings us to the lovely and talented DH cones and squares from Golden Sound of McLean, Virginia. Unlike the BDR cones, which are made of carbon fiber, the DH cones are made of a very hard ceramic. They come in four sizes, Jumbo, Large, Medium, and Small. I had the Jumbo and Large versions, along with Golden Sound's other product, the Golden Sound Pad, which goes under components. This is made of a graphite-based material, and comes in two different sizes. Oh, I almost forgot about the DH Squares, which I didn't have. They are made of the same material as the Pad, but measure only 2x2 inches. I'm glad I didn't have them, for the sake of my sanity. To keep things as orderly as possible, I first replaced the BDR cones under my transport with the DH Cones, leaving the BDR shelf in place, then replaced the carbon shelf with the standard MDF board that comes with my Target rack, and installed the Golden Sound Pad in addition to the Cones. Are you following me?
The DH stuff worked pretty well. Compared to my standard load bearers, which have a leaner, cleaner, spacious sound, the Golden Sound Jumbos lived to their name, giving a warmer, rounded quality. Even though the sound smoothed out somewhat, and didn't seem as open, dynamics and detail didn't suffer, and the music's pace was fine. Switching to the Large cones was not a dramatic change, but I did notice a slight increase in overall smoothness. It was when I took out the Black Diamond shelf and slipped in the standard Target shelf and DH Pad that I didn't like what was going on so much.
When my transport is just sitting on my rack with no vibration control devices under it, a very slight smearing of the sound is noticeable. Put some cones under it and away goes the smearing. With the Target shelf/DH Pad/DH Cones in place, transparency and spaciousness suffered a bit, though the combo pretty much took care of the smearing. So back in went the Black Diamond stuff, and when I slipped in a CD and pressed play, badda bim, badda boom, the soundstage expanded as if someone flicked on a light switch. The sound seemed to expand in all directions, along with a slight improvement in transparency. This I liked a lot. Along with these qualities, however, came a slight coolness and ever-so-slight brightness or steeliness that I didn't notice before trying the DH cones. This I definitely did not care for! So, as with everything else, there was a tradeoff.By now you're probably wondering if all this piddling around is worth it for what amounts to a small improvement in sonics. I can tell you that it is, if you want to take your system (or an individual component) to a higher level of performance. By all means experiment. All systems and rooms are different, and I'm sure your results will differ from mine. That's part of the fun. Many of you are probably pretty experienced tweakers already, so I may be preaching to the choir, but to the untweaked masses I say, Tweak On!
Francisco Duran
Golden Sound DH Cones and Board
Retail Super (1.5") $100, Jumbo (1.375") $70, Large (1") $50, Meduim (.875") $40, Small (.625") $20, Pad (12.5" x 2" x .5") $150
Golden Sound
888 - 811 - 5818
www.dhcones.com