MARK KATZ'S SYSTEM:
LOUDSPEAKERS
Soundlab A-1s
ELECTRONICS
Melos 402 Gold Triode monoblocks with MAT 1000 circuit boards. Kora Triode preamplifier.
SOURCES
CEC TL-1, Marigo Reference 3 Digital Inteconnect, and Museatex Bidat DAC. Day Sequerra FM Reference tuner.
CABLES
Goertz AG2 or FMS Black speaker cables. Goertz Triode Quartz and Clarity Custom Connections interconnects.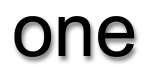 The Calla amplifiers from Naked Truth Audio arrived in several boxes, along with a warning from Frank that I might need to call Victor for set-up help and a request to let him know what I thought of the sound. I looked up the Naked Truth Audio web site and read about the design, a "Circlotron." These flat amps, which resemble nicely-painted black pizza boxes with tubes on top—6SN7s in the middle, surrounded by a circle of eight 6AS7s—reminded me a bit of Stonehenge.
These are the first OTL amps I've tried. I looked at the pile of tubes and the limited instructions and set to work, donning a pair of cotton gloves to handle all those tubes. Each box was marked with the position in which the tube should go. Once the tubes were plugged in, I read about balancing the amps and adjusting the bias current. The binding posts didn't thrill me, but they were adequate to the task. I hooked the amps to my Tannoy Saturn 8s with Luminous ladder-type speaker cable. The preamp was the Kora Triode and source an old Pioneer 701 laser disc player in CD mode. One of the amps hummed loudly. I adjusted the balance and bias as instructed—no better. I started swapping tubes from the spares until I noticed in the dimming evening light that one of the tubes was glowing blue and oscillating. I changed the tube with a spare 6AS7 and the hum went away. Rebiasing and balancing with the ten-turn pot took only a few more minutes. At this point, I realized that nearly two hours had passed and I had yet to listen to music. First recommendation to the manufacturer: Rewrite the manual with clearer instructions. The ones that came with the amp were barely adequate.
I haven't gotten to the sound of these 60-watt OTL amps. (To be precise, they're OTL only if one wants, since they can be hooked up through their internal output transformers.) I warmed them up with some marches from the Reference Recording CD of Frederick Fennell conducting the Dallas Wind Symphony (RR 58-CD). I heard detail without harshness, layers of sound, excellent dynamics, full top-to-bottom frequency response. The instruments sounded real. If you like detail, you'll love this amp. It is amazingly transparent. Disc after disc had this consistency of revelation. On the Beethoven Cello Sonatas on Arabesque, bow on string and the accompanying p ano had equal subtlety. On Joshua Bell's Gershwin Fantasy CD, the violin's every nuance came through with no edginess or brittleness. Even with a pop recording like the Eagles' Hell Freezes Over, the music seemed to flow unhindered from the speakers. The amps sounded great! The only sonic flaw I could discern was a slightly recessed midrange that was more apparent with the Saturns on male vocals. When I engaged the transformer by using the enclosed plugs, some of the transparency was lost, and great sound became merely very good. The midrange was more fleshed out, but the "see into the music" quality faded. I can't imagine anyone buying a pair of Callas to listen with the transformer in the circuit.
I couldn't resist trying the Callas with the much more difficult to drive Soundlab A-1s. These speakers have a reputation of sounding their best with OTL amps. Feeding these huge, power-hungry speakers with sixty watts should not have been a wise move, but why not? The Callas surprised me. On less demanding material (NOT power piano) played at low to moderate volume, they worked. All the things I heard with the easier to drive Tannoys I heard to a greater degree with the big Soundlabs. Bela Fleck's banjo twanged along in "Star of the County Down" on the humorous and overly-played Flight of the Cosmic Hippo disc. Berla Roja's guitar came through with tremendous clarity, power, and emotion in Dorian's release of Latin American classical guitar music, Intimate Barrios. The Fairfield Four's Standing in the Safety Zone acapella gospel CD is well-recorded (for a mass-market CD) and has some nice performances. Both the acoustic space and tonal balance worked. The Coffee Cantata from Dorian's J.S. Bach Secular Cantatas is a longstanding favorite for its music and the beautifully-recorded voices plus accompanying harpsichord and flute solos. Kathryn Stott plays Debussy and Ravel Piano works on the Conifer label. Piano on the Images was delicate, with good impact and resonance. The combination of the A-1s and the Calla amps had marvelous detail, but some thinness in the lower mids compared to what I was used to hearing here in my home.
When I tried the Pope CD of Naum Starkmann playing Chopin, the illusion that these amps could handle the big A-1s was gone. The more dynamic portions sounded compressed or actively distorted. Earl Wild Plays his Transcriptions of Gershwin piano CD on Chesky had noticeable dynamic compression at moderate volumes. If you want to try to see if your amp is within its limits with a speaker, play some acoustic classical piano at moderate volume. In fairness, these same piano CDs on the Tannoys sounded effortless.
I view the Calla amps as a work in progress. They may ultimately be superb products, but certain things need refinement. When I moved them from place to place, the little rubber inserts in their feet tended to fall off. The binding posts seem only so-so for a $7500 amp. The instruction manual needs to be rewritten. Finally, when we transported them to Art Shapiro's house to try them with his speakers, the LCD meters stopped working on both amps and we couldn't dial out the hum. Per the manufacturer, the batteries supplying the meters simply ran out of juice from being continually on. Since there is nothing in the manual about batteries, or about leaving the meters on, I had no way of knowing this was a potential problem. It shouldn't be an issue, and I was told that the manufacturer is addressing it. These points aside, these amps let one hear into the music, with detail and layering of information that is truly remarkable. On more efficient electrostats, I suspect it the sound would be amazing. I hope the manufacturer corrects the weaknesses, so more people can appreciate what these amps can do.
Mark Katz
DAVE CLARK'S SYSTEM:
LOUDSPEAKERS
Reimer Wind Rivers.
ELECTRONCIS
Clayton Audio M70 monoblock amplifiers. HRS unit and Taddeo Digital Antidote Two. E.A.R. 834P phono stage. Blue Circle BC3 preamp w/Amperex BB tubes, and BCG3.1 power supply.
SOURCES
EAD T1000 transport and 1000 Series II DAC with Audient Technologies' Tactic and Audi, Nordost Moonglo digital cable. Linn Axiss turntable with K9 cartridge and Basik Plus arm.
CABLES
Nordost Blue Heaven and SPM interconnects, and SPM bi-wired speaker cables.
ACCESSORIES
API 116 Power Wedge and Coherent Systems Electraclear EAU-1 parrallel conditioner. Dedicated 20 amp ac circuit. BDR cones and board, DH cones, Vibrapods, various hard woods, etc.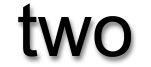 This may come back to haunt me, but I tend to follow the same regimen every day after work. After wending my way up the winding driveway that leads to our palatial estate, I (1) check the mail, (2) turn on my audio equipment, (3) use the privy, (4) go on line and respond to the masses of audioMUSINGS e-mail, and then (5) sit down on the couch and, with a CD spinning some favorite music, drift off for awhile. Now, being the astute audio reviewer (or as Art Dudley might say, the audio weenie) that I am, I have found that all audio components fall into one of two distinct categories. The first is populated by components that keep me from drifting off, and the second by those that do. Let me clarify things here—by "drifting off" I am not suggesting that I am sleeping! Rather, I am still aware of my surroundings, but I am not fully awake.
I do this for about a CD or so of music, say 30 to 40 minutes a day. Upon stirring, I find myself refreshed and much more willing to face the responsibilities of being a father, husband, and all around idiot savant.
I believe we are all looking for both of these attributes in our systems the ability to excite us and the ability to allow us to drift away. One friend is attempting to have two systems—one for each purpose which is the obvious ideal, but heck, we can barely afford one system, let alone two.
Most of us settle for something in between, but unfortunately, reaching a compromise is not easy. Some systems lack life and excitement, others never let up. Neither extreme is what we want for the long term. On an emotional scale with a range of 1-10, with 1 being the most sedate and 10 the most thrilling, I would give the Clayton M70s a 5.5. With these svelte, "tubey"-sounding amps in the system, I always drift away in a wash of warm, rich music. However, when I want to make a fool of myself by dancing around the room, it falls more on me than on the Claytons to make it happen. The Naked Truth Calla OTL amplifiers, on the other hand, are a solid 7.5 (no, make that a 7.563245-my token poke at rating components numerically) fast, clean, transparent, and not the least bit "tube-like" in their sonic account of what's on a disc. Mind you, these differences are more subtle in nature-though clearly discernable-and are not to be taken to any extreme. With the Calla, there is no watching from the sidelines. They bring the game to you. So go figure—tube sound from solid state and solid state sound from tubes! In the case of the Callas, this may be a result of their being OTL. The designer suggests that using their optional output transformers (provided for use with low impedance speakers) will reduce their transparency and speed. In other words, less of the "naked truth" will be revealed.
Now, on to the audio-geek stuff. The Callas are 60 wpc OTL monoblock amplifiers based on the Svetlana 6AS7 output tube. I am somewhat in the dark about amplifier design, so let me quote from the Naked Truth literature: The Naked Truth amplifier combines two old and time-tested ideas, the Williamson front end and a circlotron. The Williamson is one of the simplest ways to combine a voltage amplifier with a phase inverter. Being simple it uses very few components in the signal path and is therefore quieter and has less deleterious effect on the signal. The circlotron is a circuit originally developed in the '50s by Mr. Alpha Wiggins and the Electro-Voice Co. It is a novel design that has all the advantages of a single ended amplifier and is push pull and in this case class A. The problem with this is you have current constantly flowing in one direction. If you hook this up to a speaker the current (dc) will pull the speaker to one side of its throw; this is not good. By combining two single ended amplifiers together you can balance them so that the current no longer flows through the speaker or the matching transformer. This is very advantageous. It gives you the ability to run class A triode push pull transformerless.
What this all means sonically is that the Callas kept me on the edge of my seat, with the most exciting and dynamic music I have ever experienced in our system. As visceral as all get out, they never appeared to run out of steam or headroom. They just kept the music racing along at breakneck speed. Very coherent and clean, the Callas offered no grain, grit, glare, etch, or euphonic coloration to get in the way. This may make you think that they are cold, sterile, and ruthlessly revealing. They are very revealing, in a way that will accentuate blemishes and recording traits that you may prefer to remain hidden—some of your music may no longer sound as good as it did before. However, cold and sterile they are not. As a matter of fact, the Callas are very musical and involving, but on their own terms. They will not provide blooming, "tube-like," palpable images, though they do image very well and do so with a fair amount of air and dimension. The Callas will go very deep, with all of the speed, dynamics, and impact one would expect from a brutish solid state amp, but the bass is not rich and full. They are amazingly transparent and startlingly pure—they're like lie detectors, in that what's on the disc will come ruthlessly through your speakers. The truth, the whole truth, nothing but the truth, I solemnly swear.
Could I live with the truth 24 hours a day? Well, it is nice to have a system that keeps one awake and rocks the house, but as I get older I want to sit back and relax, too. Also, the Callas are not what I'd call inexpensive, though they are like works of art, and the price is justified by the time spent on construction and the quality of the parts. Finally, in many ways the Callas are somewhat tweaky. I found myself needing to check the bias and balance every time they were powered up. While these two parameters never changed drastically, I did find the need to make frequent small adjustments. But, I love the sound of the tubes crackling and snapping as they heat up, and what a wonderful blue and orange glow in the dark!
Ultimately, the Callas offered me too much of a good thing—too much truthfulness. This is not to suggest the Claytons don't tell the truth. They just do so differently. Much like studying History, there is always more than one side to every event. And then again, sometimes we don't want to know everything. We want a little less truth. Ignorance can sometimes be bliss. But when the day comes that I can have two systems, one to excite and the other to sedate, the Callas will be at the top of the excitement list. 'Til then, I will have to stimulate myself the old-fashioned way.
Dave Clark
VICTOR CHAVIRA'S SYSTEM:
LOUDSPEAKERS
Magneplanar .5.
ELECTRONICS
Sonic Frontiers Anthem 1 amplifier.
SOURCE
Audio Electronics CD1 player.
CABLES
Kimber PBJ interconnects and Tara Labs RSC Prime Bi-wire speaker cable.

Being part of the audioMUSINGS partnership is a great privilege—around once a month I get to play with a new component in my system, and with a little luck, my assignment is something interesting and unusual. Naked Truth Audio's Calla 60 amplifiers are both. Naked Truth is a new manufacturer out of Ojai, California. The Calla (as in the lily) 60s are sixty-watt triode monoblocks. A description of their Circlotron circuit design is elsewhere in this issue. Although each amp contains four toroidal transformers, they are intended to be used transformerless. The amps accept both RCA and balanced inputs. The amps feature ceramic tube sockets and point-to-point wiring. Their build quality is good, but not as refined as other products in their price category. Even before listening, the Calla 60s make a strong impression by their appearance. With their circular crown of glowing glass tubes and square black bases, the Callas are artfully retro, in a mad-scientist kind of way.
The Calla 60s are not amps that you just bring home, plug in, and play—some careful calibration is required before enjoying. First, each tube must be inserted into its color-coded socket. Next, the amps have to be warmed up in standby mode. This is followed by some twiddling of knobs for bias and balance while laying on the floor and peering into the amps' digital meters. Once the correct values are dialed in, have a cup of tea, because the ritual isn't quite over. After tea, return to the amps and fine tune the settings. Finally, it's time for listening.
Viewing the glorious glow of those halos of tubes, one anticipates a warm and harmonious sound, but the Calla 60s do not impart a burnished tone. Their sound is absolutely uncolored, and clear as daylight. The Callas cast light on every aspect of the recording, in a manner that was thoroughly captivating. I was feeling a sense of accomplishment for having recently organized my CD collection: classical and soundtracks, Cuban, latin jazz, small combo jazz, guitar, Latin American folk, and pop. However, by the end of my first listening session with the Callas, a pile of CDs had accumulated in the middle of the carpet. One of the first discs I listened to was the Beatles' newly-remastered songtrack to Yellow Submarine. The music of the Beatles is deeply engrained in my memory, but I don't recall ever hearing their music with such clarity and detail. I was completely enthralled by the studio wizardry and performance aspects of this disc. The title track's submarine sound effects and dialogue were quite convincing. The last verse of the song is echoed by a vague voice far in the background. The Calla 60s brought this voice into the light and gave it a clear image, as if the performer were in the back of the room. This sensation of discovery continued through another studio disc: Kiko, by Los Lobos. The ability of the Callas to portray each part of a vocal harmony was outstanding. My Anthem does a good job with the first voice in a harmony—it has body and character. Nevertheless, second and third voices tend to blend. Listening to the Callas, one is aware of each voice. Each is projected with a distinct character.
Two live discs proved the Callas' way with dynamics: Bob Marley's Greatest Hits and Mana's Unplugged. In both these cases, audience applause was uncanny. I do not listen to hi fi to judge how well a component reproduces a meaningless detail like applause, but the Calla 60s let nothing go unnoticed. With many amps, applause sounds like white noise, but with the Callas, the applause started with just a few hands towards the front and then extended exponentially to the rear of the performance space. Voices, hoots and whistles came from every direction. Kick drum had large proportions and quick, tight response. Woodwinds were incredibly vivid. I practically wiped the wetness from my face after listening to the flutist on Frank Emilio's Rico Melao. His mouthpiece sounded like it was inches from my face. The clarinet on Don Byron's Bug Music not only sounded reedy and woody, but the clatter of its mechanism was also present. The low keys of the piano sounded twangy, while the high keys shimmered with bell-like overtones.
After listening and enjoying the Callas in OTL mode, I proceeded to listen with the transformers in line. To do this, one must loosen the speaker cables and reattach them to a different set of binding posts. In this mode, the Callas produced a more familiar tube sound. I noticed a softening of transient edges, in contrast to the razor-sharp images in the OTL mode. I also detected a slight warmth and distance to the music, and a light veiling in the vocal range that I probably would not have perceived if I hadn't experienced the amps in OTL mode first. I soon returned to the OTL mode for the remainder of my time with the Callas. I love warmth and harmonic richness, but the Callas' clarity of vision had me hooked. I usually don't have time to enjoy music at the end of a work day. At best, I have a few moments to myself late at night to practice some guitar in the dark while the wife and kids are asleep. With the Callas in the house, I found time to enjoy a CD, even if only for a few minutes.
Even though I found the Callas beguiling, they are not for everyone. To begin with, the Callas are rather tweaky, with all their tubes and knobs. The Callas also aren't the amps for bass heads, nor are they romantic amps. Alas, they may be too revealing for some of your favorite discs. However, if you value clarity and precision above all else, the Calla 60s are a "must audition." I hope that at some point in the future, technology from the Calla 60s will trickle down to a more affordable model. They certainly whet my appetite for an affordable OTL design. Victor Chavira
Naked Truth Audio Calla OTL amplifiers
Retail $4995
www.nakedtruthaudio.com