ART SHAPIRO'S SYSTEM:
LOUDSPEAKERS
ESP Concert Grand.
ELECTRONICS
Convergent Audio SL1 Signature preamplifier. Clayton M-70 monoblock amps.
SOURCES
VPI HW-19 IV turntable with a Graham 1.5 arm and Benz L04. Wadia WT3200 transport using Nordost Moonglo or Marigo Apparition Reference digital cable to an EAD 7000 III DAC.
CABLES
Monster Sigma 2000 interconnects, Cardas Golden Hex 5C biwired speaker cable and Tiff, Marigo, and MIT Z II power cords.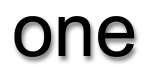 It was almost as a curiosity that I took the Welborne Apollo 1.5s for possible review. Mark Katz, who lives only a few miles away, had finished his reviewing duties, so it was hardly an imposition to bring them to me prior to returning them to audioMUSINGS. Although my ESP Concert Grand speakers are relatively efficient—well into the 90 dBs—there are many drivers in each huge box, necessitating amplification with a great deal of control. I was skeptical that a little 300B single-ended amp would let them sound even remotely their best. Having owned these speakers for several years, I knew that they loved power despite their efficiency.
The Apollo amplifiers are attractive, with a reddish wood base—possibly mahogany—and a nice heft. The binding posts are solid and wrenchable, and the input jacks are similarly heavy in construction. Non-gourmet but impressively heavy 14/3 power cords are supplied. In view of my expected brief tenure with the amplifiers, I merely placed them on the floor in front of my rack, using a 1.5 meter pair of Luminous Synchestra interconnects to feed them from the CAT, as my normal 1 meter Monster cables would not reach.
I powered them up, and was alarmed to find no glowing tubes as a result. This turned out to be due to the curious three-way power switch on each amp, for which I had guessed the wrong direction. (Were they having a special on SPDT switches the day the switches were purchased, or am I missing something subtle???) Flipping the switch the other way caused the Welbornes to spring into life. As is my wont, I put a piano CD onto the system—a disc of Prokofiev sonatas on the Thesis label, selected solely because it happened to be sitting out from the previous night's listening. The immediate first impression was that of a gorgeous, silvery treble presentation, but within a minute it became rather obvious that the dynamics were being severely compressed. After a few minutes, I took off the Prokofiev CD and put on another piano CD, of Arensky two-piano works on the Hyperion label. This CD is extremely aggressive, with a closely miked, clattery piano that somewhat intrudes upon a fine musical presentation. Sure enough, the sonic flaws of this CD were largely mitigated by the bland presentation of the Welbornes. Not normally considering an amplifier to be a musical antidote, I knew that the Welbornes were not meant for this system. Plus, the absence of energy in the overall presentation was very disappointing.
Nevertheless, I decided to give the amps one last shot—a wonderful Dorian CD of Bach secular cantatas—selecting some tracks from the Coffee Cantada. It was remarkably unpalatable: devoid of life and energy, and having so little pace that I jokingly wondered if the CD was spinning at full speed. There seemed to be no reason to try any big orchestral works at this point. I turned off the system and prepared to pack up the amps for return.
So, can one fault the Welbornes for this disappointing performance in my system? No, of course not. This is not the kind of system in which a 300B amp might be expected to be compatible. These amps aren't designed to control 250-pound speakers with 7 drivers each. They would be perfectly happy with an easy-to-drive, efficient set of speakers such as Tannoys. However, it hadn't hurt to confirm the realities with my own ears.
Art Shapiro
MARK KATZ'S SYSTEM:
LOUDSPEAKERS
Soundlab A-1s
ELECTRONICS
Melos 402 Gold Triode monoblocks with MAT 1000 circuit boards. Kora Triode preamplifier.
SOURCES
CEC TL-1, Marigo Reference 3 Digital Inteconnect, and Museatex Bidat DAC. Day Sequerra FM Reference tuner.
CABLES
Goertz AG2 or FMS Black speaker cables. Goertz Triode Quartz and Clarity Custom Connections interconnects.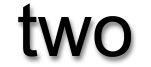 The Welborne Apollo 1.5s (a cross between the 1 and 2s) are single-ended monoblocks with about 18 watts output, using small input/driver tubes (6EM7) and 300BXLs output tubes. The samples under review were built from a kit, and the choices of coupling capacitors, among other parts, contributed to the voicing of the amps. Rectification is solid state. Binding posts are of good quality. The amps have nice wooden cases with moderately attractive gray metallic tops, where the tubes and transformers sit. The inputs were both the same color, though this is irrelevant to sound. I first set the amps up with my Tannoy Saturn 8 floorstanding speakers.
I noticed some hum, but was able to reduce it greatly by cheating one of the power cord plugs. So, what do the amps sound like? In a few words, good with the right speakers. I'll first compare them with the RM10, the little push/pull EL84-based amp that currently works with the Saturns in the video system. The Kora Triode served duty as the preamp, with a Pioneer CLD-701 laser disc player as the source. The amps drove the Saturns just fine. In a collection of Fennell marches on Reference Recordings, the Apollos sounded more lively and dynamic, with the RM10 more restrained. On the Beethoven Piano/Cello disc, the sound was rich, energetic, and with a sweet, laid back treble. The Apollos highlighted the interplay between the piano and cello, with delicate upper piano registers. The RM10 was a little harder-sounding and not as delicate. It was, however, clearer and quieter. Listening to the Gershwin CD with Joshua Bell playing violin, the string tone on "Ain't Necessarily So" seemed very natural and subtle. The strings were a bit steelier with the RM10, but the RM10 revealed more of the background. Getting to a pop recording, the Eagles Hell Freezes Over CD, "Hotel California" had a noticeably smooth midrange and more energy in the drum, though the bass seemed slightly underdamped compared to the tighter control, but reduced energy of the RM10. I thought the RM10 had better-defined, though not as lively bass.
Moving the Apollos to my bedroom system let me audition them on my "white box" Tannoys, a homebrew concoction of some old Lockwood recording studio cabinets made for the 12" Alnico Tannoys and Monitor Gold Tannoys. The speakers are a very easy 8-ohm load, and about 92-93dB/watt efficiency. They are currently hooked up to homebrew 300B SE amps based on the Angela 91 design. I'm using a Loesch/Wiesner preamp with dual-mono Genrad power supplies, a Cal Icon II Powerboss CD player as a transport, and a modified Audio Alchemy DAC. What did the Apollos sound like on these even easier-to-drive speakers? The Debussy piece "Beau Soir," on the Tacet label, features a viola and piano. The viola sounded beautiful, the piano slightly sluggish. With my homebrew 300B amps, the piano tone seemed better, the viola very lush, slightly "overripe." On the acapella gospel group Fairfield Four's CD Standing in the Safety Zone, both amps sounded good, but the Apollos were superior in dynamic energy. I then tried a Katherine Stott CD of Debussy and Ravel piano music on the Conifer label. With my homebrew SE amps, Debussy's "Sunken Cathedral" sounded sweet, with fair dynamics. With the Apollo amps, the piano was clear, complex runs well-delineated, the tone rich and forgiving of the "plinky' high notes. Overall, a joy!
To summarize, on these two relatively efficient, easy-to-drive speakers, the Apollo amps were dynamic, with a sweet, forgiving treble, but able to bring out much of the music's essence. They were noisier due to hum than my other small tube amps, requiring cheater plugs. They're not as lush in the midrange as many single-ended amps, like my homebrew 300Bs. The choices offered in the kit might lead to different sonic outcomes, say using teflon or polypropylene coupling caps or the 8-ohm output transformer taps. I enjoyed the amps, but wish they were slightly quieter.
Mark Katz
VICTOR CHAVIRA'S SYSTEM:
LOUDSPEAKERS
Magneplanar .5.
ELECTRONICS
Sonic Frontiers Anthem 1 amplifier. HRS unit.
SOURCE
Audio Electronics CD1 player.
CABLES
Nordost Blue Heaven interconnects and speaker cables.

Low-powered singled-ended triode amplifiers have an undenialbly appealing quality that must be heard to be appreciated. Micro-watt amps sound great with the likes of Edgarhorns and Lowthers, but what about listeners with medium- to low-efficiency speakers? The Welborne Apollos were designed to address the needs of those who don't have horn-based systems. The Apollos are functional pieces of industrial art, highlighted by clean lines of beveled aluminum and rosewood. The amps can be ordered in a variety of configurations. Our premium-parts kit version was skillfully assembled by our resident audio experimenter, Jim Hanaya.
Soundwise, the Apollos are classic triode—rich, warm midrange and sweet highs. Initially, I listened to the Apollos with the my new Magnepan 1.6s, a combination that proved very satisfying. Ibrahim Ferrer's voice sounded velvety and pure. Jane Burnette's flute (on Hilario Duran's Habana Nocturna) sounded warm and resonant, without a hint of shrillness. The soundstage was very dimensional, but not as vast or detailed as with Naked Truth Audio's Calla 60s. In principle, the holographic imaging of the Magnepans and the harmonic pureness of single-ended triodes should make for a magical combination, but the 1.6s low (84dB) efficency restricted the Apollos' full potential. The music was harmonically gratifying but ultimately lacking impact and macrodynamics when compared to my reference Anthem AMP1. Ron Welborne's web site has an excellent page of recommended speakers that explains the speaker/amp interface. Exchanging the 1.6s for my trusty little B&W DM302s (91db) placed the Apollos within their comfort zone. The 302s evaporated, leaving sweet-sounding music in the air. Compay Segundo's new CD, Calle Salud, is a combination of my favorite musical elements—Cuban son and clarinets. The sound was detailed, warm, and organic. I had the feeling Compay was on my front porch, strumming and singing. Bill Frisell's Gone, Like a Train produced similar results. His guitar resounded with character and tonal complexity. I perceived not only the basic sound of the guitar, but the feeling of wood, lacquer, metal strings, and deft fingers.
One weekend morning, I asked my wife to play a favorite disc while our family ate breakfast. Choosing the original cast recording of Joseph and the Technicolor Dreamcoat, she commented on the many details she previously hadn't noticed. We enjoyed the grand manner in which the Apollos projected the performance space and artfully rendered the voices of cast and chorus. The placement and entrance of characters would have made the crabbiest director proud. Just for fun, I tried out the Apollos' bass performance with Al Mickibbon's Grammy-nominated CD, Para los Congueros de Mi Vida. Granted, the B&Ws are not speakers that come to mind when one thinks of bass, but, when connected to the Apollos, the lil' 205s produced rich, full-bodied, articulate bass. Not only that, but the size, tonal character, and beauty of Mickibbon's 1650 Jason Strainer contrabass was effectively communicated. I assure you, the Apollos are bass amps!
All in all, the Welbornes wear very comfortably, like a pair of your favorite jeans. They produce 20 pitbull watts, yet have a champion pedigree refinement. The Apollos' exemplary manner with microdynamics and lifelike palette made my Anthem Amp1 sound gray and dull by comparison. Nevertheless, I wouldn't own a pair of Apollos, for practical reasons. The tubes are very expensive—even if I changed them every other year, I'd have to start a tube savings account from the moment I brought the amps home. My only regret is that no one in the partnership has a pair of Tannoy Churchills or the like, to truly hear what these small wonders are capable of.
Victor Chavira
SHERMAN HONG'S SYSTEM:
LOUDSPEAKERS
ProAc Response 3.5.
ELECTRONICS
Accuphase DP-55 CD player direct to an Accuphase DP-550 amplifier.
CABLES
Acrotec 6N-2030 and 6N-2050 interconnects, 8N-1080 speaker cables, LAT power cords.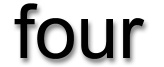 The Apollo 1 and 2 SE monoblock amplifiers from Welborne Labs were designed to bring the single-ended triode experience to those of us who use less-than-efficient speakers like my ProAc Response Twos, which are 87dB. The ability to deliver 18 or 22 wpc in a single bound (for the 1s and 2s respectively) pretty much qualifies them as powerhouses in the world of SETs. Welborne offers a variety of interesting options for the prospective buyer. The Apollos come in six different assembly options: You can choose amps 1 or 2, the type of output tube, a fully assembled unit or a "nude" kit. I thought you would find that last option interesting. It seems that you can purchase the Apollo amps without the chassis, the wood base (which is gorgeous), the rear panel, the feet, and the transformer covers. This not only allows substantial savings but the option of dressing up your "nudies" with whatever wardrobe you desire.
The amps that I had were the 1.5 version, which is pretty much what it sounds like—the 1.5s have a variety of upgraded parts which puts them somewhere between the 1s and the 2s. Our review pair came equipped with KR Enterprises 300BLXS output tubes and Black Gate capacitors. The amps were put together by the audioMUSINGS technical wizard, Jim Hanaya. I think the metal and woodwork on the Apollos look quite nice. The amps are solid and heavy (48 lbs. each), and finished with silver metal work and a cherry wood base. They make quite an artistic statement sitting on top of my two Osiris amp stands—a far cry from the raw look of most SET amps I've seen. In the time I had them they exhibited no extraneous noises, pops, or trouble of any kind, so don't worry Jim, you're hired to build the next kit we get.
From the moment that I put the Apollos in my system, they brought musical satisfaction. They mated well with the rest of the components in my system, the Apollos' 100 kOhm input impedance locking in with my Reference Line passive quite well. Before I did any serious listening, I made sure they were broken in. Don't worry, I shut them off at night—I didn't want to wear out those 300BLXSs. I did try to wear out a lot of CDs, though. I guess that for some time I have been a tubeophobe. I know quite well that my speakers sound better with tubes, a fact that was brought home when amps such as the E.A.R., the Acoustic Masterpiece, or Victor Chavira's Anthem Amp 1 graced my home. However, I wasn't prepared for the Apollos. Now, I've read the articles and reviews, and I am aware of the controversy of SET amps versus whatever. Who cares? If SETs make music in your home, so be it. If you like the sound of solid state, class AB amps, fine! As I've said before, my table radio makes music, bubba. Bass has been one of the reasons I've stayed away from tube amps in the past—at least the tube amps that I could afford. To me, bass from tube amps always seemed to be lacking in impact compared to solid state amps. Sure, with tubes you get the kind of bass that has "dynamic shading" and "texture" and all the other things associated with good sound quality, but I want impact. I want a gut-wrenching, deep, solid thunk to my bass. I am glad to report that the quality and quantity of bass from the Apollos was pretty darn good. They manhandled my ProAcs like Stone Cold Steve Austin would do to Woody Allen if he caught old Woody pinching his daughter in the rear. Bass was taut, deep, and solid. Most importantly, it blended perfectly with the rest of the tonal spectrum. I was never squirming in my seat and thinking, four grand and it's lopping off the bass?
On a lot of my Brazilian music, the mid-bass had punch and drive that was right on. Percussion instruments had an organic wholeness to them that made listening sessions that much more appealing. Spinning the Tutti sampler (sounds like a box of chocolates, doesn't it?) from Reference Recordings revealed musically textured and natural-sounding bass fiddles, cellos, and bass drums. The complex passage at the end of Ron Nelson's "Rocky Point Holiday" came through with ease and authority. The finale of the "Firebird" has one of the most voluminous bass drum whacks I've heard. I've played this piece though quite a few amps lately. The Apollos handled the passage with a very good combination of impact and room filling sound, more than one would expect out of 18 watt amps. Now, I am sure that a more powerful solid state chunk of metal and silicone would probably do better, but it would surely be more expensive. Given the limitations in the bass response of my speakers, the low end performance of the Apollos was outstanding.
The Apollos have a naturalness of timbre and tone to vocals that spells the real thing, revealed by Buddy Guy and Jr. Wells' CD Alone and Acoustic and Doug MacLeod's You Can't Take My Blues. Alone and Acoustic is not as well recorded as MacLeod's CD, but the music on both discs is pure soul-satisfying blues. The Apollos' reproduction of soundstage was also quite good. On my Claudia Gomez CD (an excellent recording, by the way), the soundstage was you-are-there natural. It had all the depth and width you could want. There was a naturalness and realness to everything. It was as if you could walk around the performers as they played. In fact, in my mind, I kept pretending I was doing just that when I closed my eyes. One of the mainstays on my CD player is the music of Pat Metheny. The piano work on his recordings sounded sweet and round. Guitars, both acoustic and electric, had a great deal of body?something that a solid state amp, no matter how good or expensive, robs the music of, to my ears. When I switched to some older jazz, like Art Pepper's Blues for Blanche, the inner detail of his sax sounded delicate and smooth. The Gomez disk sounded downright eerie. Instead of layered depth or images on the soundstage, the Apollos offered a wholeness of sound—the music was being played in front of me.
Some time later, I had a chance to hook the Apollos up to speakers that are a lot more efficient than mine—a pair of Lowther DX3 drivers with a sensitivity rating of around 100 dB. Pairing the 18 wpc Apollos with the Lowthers was the fair thing to do, and the effort paid off. The more efficient speakers showed the qualities of the Apollos better than my speakers did. What also helped was a 30 watt push-pull triode amp we had on hand to compare the Apollos to. The first thing that got my attention in this setup was the midrange. The single-ended Apollos had fuller, warmer, and slightly richer mids than the push-pull 30-watter. The bass wasn't as three dimensional or as sharply defined as with the push-pull amp, but it was still satisfying. The top end, while clean, was not as extended. Are these bad things? In my opinion, no. The Lowthers sounded a bit thin for my taste, and the Apollos added some welcome body and warmth. The push-pull amp was very musical indeed, and it was also more defined, but I should add that the amp was nearly twice the price of the Apollos. So pick your poison.
What the Apollos brought to my musical table was a natural, musical ease. Instruments had body, and a harmonic rightness that drew me right into the music. If any of you is thinking of dipping a toe in the single-ended tube amp pool, this is a good place to start. As for me, I have put off tube amps for the wrong reasons long enough. What can I say, Mr. Welborne, I'm back in the fold.
Francisco Duran

Welborne Labs is a company that may not be well known to audioMUSINGS readers, but their products have been reviewed by such magazines as Listener, Sound Practices, and Positive Feedback. Ron Welborne, the man behind Welborne Labs, offered audioMUSINGS the opportunity to build and review the Apollo amplifier kits. The Apollos are single-ended triode monoblock amplifiers utilizing the new KR Enterprise 300BXLS output tubes. The quality of the parts in these kits is very high, including name brands such as Elna Cerafine, Solen, Jensen, Electra-Print, and Mills. To house all these first rate components are two drop dead gorgeous monoblock cabinets.
When I was offered the chance to build the Apollo amplifiers I jumped at it, but my move was a bit hasty. Circumstances beyond my control kept me from focusing my attention on the amps while I was building them. While they are somewhat complex to assemble, the job can be done in a reasonable amount of time if you can focus your attention. At about $3000 (the review samples were supplied with Black Gate power supply caps), mistakes made because of inattention can prove costly. On the plus side, Ron Welborne offers very good customer support. Whether contacted by phone or by e-mail, he is knowledgable and very patient with his customers. I had a problem with a crackling/popping noise through the amps that, it turns out, was caused by two different problems. The first was faulty solder joints (remember attention to detail). The second problem, which was more difficult to troubleshoot, was due to faulty electrical outlets. Through a series of e-mails (and a couple of phone calls), Ron helped me get the Apollos up and running like champs.
Just how complex are the Apollos to assemble? In his catalog, Ron states that individuals who do not have experience in complex kit building should not attempt them. I think this is a fair statement. To help a prospective builder decide whether or not to purchase the kit, Ron makes assembly manuals available for $15. I recommend purchasing the manual if you are not sure of your kit building ability. I have a few assembly suggestions. The instructions are great, they're in color, and they are well written and nicely laid out, so these suggestions are not meant as criticism, but to help make assembly a little easier:
1. Make a detailed checklist of all the parts. (I had a few missing, but they were replaced quickly.)
2. Dry fit the bare power supply board to the chassis to get an idea of the path of the input/output wires. It's also a good idea to doublecheck all wire lengths (measure twice and cut once).
3. To solder the speaker leads to the Cardas binding posts, a very hot soldering iron is needed.
4. If you decide to shorten the leads from the output transformer, make sure you completely strip all the enamel off the leads. (I had to scrape and then sandpaper them.)
5. Extra-long-reach needlenose pliers will be useful in installing the power switch.
6. These amps are heavy. Caution should be observed when lifting and moving them.
With the amps completed and tested, it was time to put the juice to them. My current setup consists of the Nelson Pass-designed Bride of Zen preamp, an NAD 216 power amp, and a Marantz CD-63SE CD player. All of my cables and my speakers are home-brewed. From the start, the Apollos were the best-sounding amps I've ever heard in my home. While only rated for 20 watts, the Apollos gave up nothing to my 120-watt-per-channel NAD in perceived power. Okay, I had to turn up the volume control a little, but not much. Compared to the Apollos, the NAD sounded thin and etched, especially in the midrange. The Apollos have a slightly warm presentation without sounding muddy or rolled off. In the beginning of John Klemmer's song "Waterwheels," on his Touch CD, a chime is struck lightly, and the note seems to hang in space, with a lifelike, shimmering quality. Female vocals are also served up beautifully with this amp. Celine Dion (who I'm not a fan of) sings a duet with Andrea Bocelli on his Sogno CD that is pretty impressive. Through the Apollos, her voice has a natural (added?) warmth. It wasn't the etched-sounding voice that I'm used to hearing from my regular system. Other female singers, such as Trisha Yearwood and most notably Mary Black, were also done justice. Mary Black's song "Columbus," on her No Frontiers CD, sounded fantastic. Though her voice did not sound any deeper, it seemed to have a more natural tone. These amps also had a bass presentation that that belied their 20-watt rating. Craig Chaquico's song "Holding Back The Years," on his Once in a Blue Universe CD, has a bass line that is both deep and well defined. Through the Apollos, the bass was true to the recording, while the NAD was merely boomy and one-note-ish.
While the Apollo amps are somewhat complex, they can be built by moderately experienced kit builders. However, if you don't feel up to the task of building them, Ron Welborne offers them assembled for a nominal fee. I guess the greatest compliment I can pay to the Apollos is to say that I wish I could afford them. Highly recommended.
Jim Hanaya
Welborne Apollo 1.5 SET amplifiers
Retail $2690 (kit)
Welborne Labs
303 - 470 - 6585
www.welbornelabs.com