FRANCISCO DURAN'S SYSTEM:
LOUDSPEAKERS
ProAc Response 2s.
ELECTRONICS
Classe CP60 preamplifier. Classe CA200 amplifier.
SOURCE
EAD DSP 1000 III DAC. Pioneer DP 54 as a transport.
CABLES
Kimber Hero interconnects, Acrotec 1050 speaker cables, and LAT digital cable.
ACCESSORIES
Panamax PLC and BDR cones.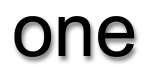 I took one look at the Accuphase DP55 CD player and thought, "My, that's gorgeous." The neat layout of controls, simple and elegant styling, and champagne and black color add up to a look that puts the player in a class by itself (along with other Accuphase products, which share the look). The controls, especially the CD drawer, function as flawlessly as they look, and the sound... well, we shall see.
I won't go into excruciating detail about the functions of this unit, because we're all familiar with most of them. A couple of features, though, do stand out for me: being able to use the DP55 either as a CD player or, at the press of a button, use only the processor section for a DAT or other digital source; balanced outputs; plus, a cool display that lets you change the track time display to either elapsed time, remaining time, total remaining time, and total elapsed time of track. What can I say, I'm easily amused, and it helps when recording. I also like the fact that if I want to switch back to the previous track from the one being played, just one press of the reverse arrow button does the trick. With my Pioneer, I have to press the button twice to get to the previous track. What a chore. Boy, have I gotten lazy. But the main reason to buy this CD player, hopefully, is for its sound, so let's have a listen.
Music, whether electronic or acoustic, has a palpability that is uncanny. This, I'm sure, is due in large part to its very grainless, clean presentation. One disc that I hadn't heard for awhile is Los Lobos' La Pistola y El Corazoń. Boy, was I glad I reached for this one. It was like listening to it for the first time. The acoustic guitars, drums, and stringed instruments sounded so natural that these guys might have been playing in my back yard. The midrange reproduction was right on the mark.
When I fired up Lyle Lovett and His Large Band, the DP55 didn't just separate instruments on a soundstage in a hi-fi sort of way. Sure, there was separation of individual instruments, and depth and layering, but there was a cohesiveness and wholeness that put it all in front of me in a very natural way. On "Blues Walk," the first song on the CD, the guitar and sax solo sounded distinctly within the band, spotlighted if you will, but nothing was taken away from the rest of the orchestra. Sounds that emanate from the background of the soundstage are fleshed out well. At the beginning of track 6 of Genesis' We Can't Dance, the snare drum can be detected more easily than through my reference player combo. On Brasileiro, the flute in the background of track 4 sounded eerie, whereas before it was just kind of there. On track 3 of the ID4 soundtrack, about one minute into the music, the sound of a shaker emerges as if you could reach out and touch the person "playing" it, whereas with several other front ends of good reputation, it always sounded kind of tacked on. I've heard that track many times with several different CD players, yet through the DP55 it sounded more like the way you would hear it if you were sitting in front of an orchestra and a few rows back.
I could have picked a more pure recording than Genesis' We Can't Dance, but I wanted to see how that less-than-ideal recording sounded. I liked it much better than through my EAD/Pioneer combo. I also played two other less-than-stellar CDs, The Scorpion's Greatest Hits, and Crazy World. I enjoyed them both all the way through, without digititis setting in. Nothing in the upper octaves sounded hard or overemphasized, and the clean presentation of the DP55 contributed greatly to my involvement with these recordings. It might seem that with instruments like shakers, snare drums, and flutes being brought out more that the Accuphase is emphasizing part of the frequency spectrum, but I don't think so.
The bass performance from this CD player is deeper and more powerful than my EAD's. It added a degree of foundation to most of the pop and jazz CDs that I played. The DP55 seemed to bring out not only the impact, but the resonance and decay of lower notes. What really intrigued me was the decay of percussion sounds. Low level details were brought out easily.
It was in the dynamics department that the Accuphase fell short for me. For all of its positive qualities, the DP55 just didn't have enough dynamic involvement. The crankage and boogie factor was lacking. I also tried the DP55 plugged directly into my Classe CA200 amp, sans the preamp. The sound was slightly less rich, but there was no big change in ambiance, detail, or speed, and the lower end seemed intact. The natural layering, detailing, and delay of instruments was all there, though slightly leaner. More light was shed on transients. I could hear the slight edge in Phil Collins' voice come back on the Genesis disc. I didn't relax as much into the music without the preamp in the line, plus I still felt that I couldn't get enough dynamic propulsion!
Comparing the DP55 to my EAD/Pioneer combo, I found my front end to be thinner in sound. Drum kits, cymbals, and hi hat were sharper. The tonal balance was not as rich, and the bass didn't have as much impact. I heard a very fine layer of grain over the entire musical range, compared to the ultra-liquid and mostly grainless DP55. Although the price is double for the Accuphase, I wasn't totally disappointed going back to my player and DAC. Listening to a different player just made me aware of the shortcomings I don't pay attention to on a daily basis.
The Accuphase DP55 has many fine qualities and features packed into one beautiful box, but what it lacked—dynamic involvement—happens to be one of the things in music that is most important to me. But boy, is the rest of it sweet. The quest continues.
Francisco Duran
VICTOR CHAVIRA'S SYSTEM:
LOUDSPEAKERS
Magneplanar .5.
ELECTRONICS
Sonic Frontiers Anthem 1 amplifier.
SOURCE
Audio Electronics CD1 player.
CABLES
Kimber PBJ interconnects and Tara Labs RSC Prime Bi-wire speaker cable.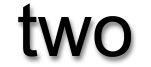 What do people who have $4000 to spend on a CD player listen for? The Accuphase DP55 gave me a chance to find out. My chance to listen to the DP55 came hot on the heels of my review of the excellent California Audio CL-15. The Accuphase looks conservative when compared to the angular hi-tech appearance of the Cal, nor does it feature cutting-edge technologies such as PC programability. What the Accuphase does offer is technology refined and implemented to the nth degree. An analogy could be made between Rolls Royce and Accuphase. Neither machines look like visions of tomorrow, but inside you will find a wealth of luxury and comfort. Let's take the DP55 for a spin.
The Accuphase had already been broken in by other audioMUSINGS reviewers. Since the review period was going to be very brief, I listed critically as soon as I turned the unit on. The DP55 immediately made a deep impression. First of all, it demonstrated the smoothest midrange I have ever heard out of my system. As I listened to Cachao's Master Sessions, Volume 2, I was taken by how beautiful the string section sounded. Find a piece of silk and draw it across the back of your hand. That is the sensation I felt when listening to massed strings. Naturally, this moved me to listen to more classical and chamber music. With Bach, Boccherini, Hadyn, or Mozart, again and again I was treated to marvelous midrange.
From classical I moved to soundtracks. Ennio Moricone's inspired masterpiece, The Mission, is a favorite but long-neglected disc. I fed it into the DP55, sat back in my sofa, closed my eyes, and pointed to the instrumentalists like a conductor as they chimed in. First violins in the front left, cellos to the right, choir in the back, everyone, everyone; tutti, TUTTI! Talk about musical involvement. The DP55 is a first class soundstager.
Most people who listen to movie soundtracks or large orchestral works have suffered blurring when all the musicians enter the score. The music gets blurry for a moment before it regains focus. At least, that's the effect I'm used to with my system, but the Accuphase DP55 did not blur, no matter what kind of music I played. It refused to blur. Not a single note or musician was out of place. Take, for example, A Todo Cuba le Gusta by the Afro-Cuban All Stars. This recording was culled from the fruitful Buena Vista Social Club sessions featuring Ry Cooder. Track five is a rousing guanguanc called "Fiesta de la Rumba." The body of the song is formed by acoustic bass, Cuban tres, and conga. Through the entire song many people are talking to each other, sometimes emphatically, as if you were in the middle of a party. Without consciously making an effort to do so, I could literally pick out conversations listening to this track with the DP55. This amazing feat was accomplished while keeping the rhythm in the foreground steady as a drum.
Another example of the DP55's resolution could be heard on Pat Metheny and Charlie Haden's Beyond the Missouri Sky. Track one is a lovely melody called "Waltz for Ruth," a duet for acoustic bass and nylon string guitar with both musicians frequently playing notes in the same register. After Pat's melodious intro he quickly changes to strumming rhythmically up and down the fretboard while handing over the solo to Charlie. Most fans of Pat Metheny are charmed by his lyrical solos, but not many truly appreciate his beautiful crisp chords. I am only able to write this after listening through the Accuphase, because on my reference CD player those chords are displayed like something in one's peripheral vision. I know he's playing chords, but I just can't make out the individual notes in the chords, as I can with the DP55.
Given the DP55's marvelous midrange and soundstage, I was sure it would do wonders with vocals. I have exactly six discs featuring pop female vocals. The Accuphase made me wish I had ten times as many. This player revealed the many shadings and inflections that make each human voice unique. One recording in particular gave me the proverbial goosebumps. "Boulevard of Broken Dreams," from Diana Krall's CD All for You, enveloped me in her luxuriant honey-tinged voice. Last, I listened to a vocal track from the soundtrack to the movie Mi Familia. The song "Rosa de Castilla" is an acapella female vocal duet sung in the Mexican Purpecha dialect. I've never heard this track so hauntingly and beautifully rendered in my system as I did with the Accuphase.
Is the DP55 without imperfection? Not exactly. Even though it has a variable output, I would not recommend using it to directly drive an amplifier. Used in this fashion, the player did not match the punchiness, dynamics, and drive in the low frequencies of the Cal Audio CL-15. Unfortunately, the brief review period prevented me from exploring the capabilities of the DP55 more thoroughly. Nevertheless, listening to it was the high water mark of musical experiences in my home. Now I know what people who have $4000 to spend on a CD player listen for.
Victor Chavira
CAROL CLARK'S SYSTEM:
LOUDSPEAKERS
Apogee Caliper Signatures or Chario Hyper 2000.
ELECTRONICS
Muse 150 monoblock amplifiers. Blue Circle BC3/BC3.5 preamplifier. E.A.R. 834P phono stage.
SOURCES
EAD 1000 transport and 1000 Series II DAC connected using Theta's TLC (custom DC power supply) and Audient Technologies' Tactic and Audit. Digital cable is a 1-meter length of Nordost Moonglo between the Tactic and Audit and a 6" length between the transport and TLC. Linn Axiss turntable, K9 cartridge and Basik Plus arm, Cardas Quadlink 5C tonearm cable.
CABLES
Nordost SPM interconnects and bi-wired speaker cables.
ACCESSPORIES
API 116 Power Wedge and Coherent System's Electraclear EAU-1.

Like enthusiasts of any type, audiophiles speak a certain lingo. Any time they hear a new system, there is a silent, intent bout of listening, and then the jargon flies. When I hear them refer to midrange, bass, etc., I only comprehend half of what they say. I know how it sounds to me, but never trouble myself to differentiate the aspects of music that some systems reproduce better than others. I know what I like.
I recently listened to the Accuphase DP-55. As I usually do, I selected a stack of CDs. I had done some cursory listening with Dave, and thought I'd try some simple recordings. So, for example, I chose Morphine's "Lucky Day," from B-Sides and Otherwise. This upbeat song was recorded live for a radio broadcast. If you're not familiar with Morphine, they are just bass, drums, sax, and voice. I was puzzled, because some parts of the song sounded good and other parts didn't. Then I tried one of my "test" recordings, Shelleyan Orphan's Muddied Up, which definitely sounded brittle in parts. Next, I tried Forest For The Trees' Dream. This not a simple recording at all. It's big and layered, and has lots of low and high frequencies. It sounded pretty good, but still wasn't quite right.
Finally, I put on Dead Can Dance, "Don't Fade Away," from Toward the Within. Here we go, this sounded incredible. This is a live recording, and there is an accompanying video, so when listening to the CD, you can picture exactly what the show looked like. This song is just Brendan Perry singing and playing guitar, with a bit of keyboards in the background. I started the CD again, and listened to several more tracks. It sounded better than it ever had, even the tracks with just Lisa Gerard singing acapella. Later, I mentioned my experience to Dave. He used one of those audiophile words: midrange. When he said it sounded like the Accuphase was reproducing the midrange really well, a lightbulb went off in my head. So that's what midrange means! It all made sense. Caroline Crawley, of Shelleyan Orphan, has a lovely voice, but tends to sing in the higher ranges. Forest For The Trees ranges all over the board, but seems heavy in the lower ranges. Parts of this CD have been known to rattle the windows. Morphine pretty much sticks to the midrange, but the bassist, Mark Sandman, dips into the lower ranges. Dead Can Dance, on the other hand, is almost all midrange.
The Accuphase DP-55 is a beautiful component. The drawer sounds solid when it glides out to accept the CD. The front panel is lit up with blue and red LEDs that are pleasing to the eye. The remote is well laid out, and easy to use. Most importantly, it really does a number on the midrange. This isn't to say that it doesn't do well with the upper and lower ranges. As you can tell, my musical tastes run a little outside the audiophile norm. (Next time you attend a hi fi show, see how many people are listening to Forest For The Trees, or the Cure.) The songs I use tend to be extreme, and I don't think this CD player is the right choice for extreme. However, it is highly recommended for normal listening.
Carol Clark
ROGER MCNICHOLS, JR.'S SYSTEM:
LOUDSPEAKERS
Sonus Faber Electa Amator and Acoustic Energy speaker stands. NHT SA-3 mono power amplifier and SW-P subwoofer.
ELECTRONICS
Rowland Design Group Concentra integrated amplifier.
SOURCES
Rotel RCD-975 16x20 bit CD player. Fanfare FT-1 FM tuner and a Terk FM antenna.

CABLES
Transparent Audio MusicLink interconnects. MIT 750 Biwire loudspeaker cables.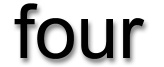 Do you know what Princess Diana, Sonny Bono, and Michael Kennedy are doing this weekend? They're going to a John Denver concert! Okay, okay, that's a sick joke, but it does make you think about what "good" music is or isn't, the role of music in our lives, and its lasting value.
My father has always been an avid classical music fan, and I remember his stacks and stacks of LPs lining our bookshelves. Music from composers of every era echoed gracefully through our house. I'm grateful for the exposure to this "great" music (John Denver wouldn't have gotten through the front door!), and while I truly love classical music, I also love jazz, blues, rock, gospel, Celtic, alternative, etc., etc. I had a brief attack of "audiophila" in the mid-70s, drifted away in the 80s, then two major disasters in the 90s vaulted me into high-end audio heaven.
Two disasters, you ask? Yes, my house burned down in 1993, and again in 1995! These two events were cataclysmic for my insurance company, but were blessings in disguise for me. After the first fire, an audiophile friend (Pat Brady) suggested that I avoid the mid-fi audio chain stores and spend the insurance money on some truly high-end gear. Well, I did, but that system went up in smoke in 1995. This time I did my homework, poured over many audio magazines, visited numerous dealers, joined the GSBAS, auditioned, listened, and let the insurance company buy my new system.
I put together a home theater system based on Lexicon's DC-1digital preamp/surround processor (8 channels), with Von Schweikert VR-4s for my main speakers and a 52" rear-projection Magnavox TV (see below for the rest of the components). I also assembled a dedicated audio system based on Jeff Rowland's Concentra integrated amp and Sonus Faber's Electa Amator speakers, with Rotel's RCD-975 CD player, Transparent MusicLink interconnects, and MIT 750 Biwire loudspeaker cables. As you peruse this issue's articles, just remember... you, too, are just one match away from upgrading your system!!! Sorry, more sick humor.
I was excited when I was asked to audition the Accuphase DP-55 CD player. I found it both interesting and puzzling. This gold-faced player is beautiful, solidly built, and very flexible. With digital inputs and digital and analog outputs, it can be used as a CD player, a transport, and a DAC. I first compared the formidable ($4000) Accuphase to my modest ($750) Rotel player in my audio-only system.
Guy Clark's Keepers CD is a live recording with a great mix of instruments, good songs, and the ambiance of a true Country Western beer hall. Track seven, "Homegrown Tomatoes," features three funny choruses and three great instrumental sections in which the band members take turns soloing. You just can't get through this song without at least tapping your feet, and you'll probably want to call over the waitress to order a beer! There is a fascinating moment six seconds into the track. Although Guy Clark was obviously in an upbeat mood that night, and was taking great pains to record his best hits, he lets out a sigh. Not an insignificant breath, but a revealing sigh that slips out and somehow communicates his whole career. In this sigh you can hear all the years, all the wrinkles on his face, all the gray hairs on his head, and all the late-night whiskeys that are part of performing genuine Country Western tunes.
What's so fascinating about this sigh? It revealed a lot about the Accuphase's design and performance. The Rotel reproduces this sigh in its fullness, as it ruffles strongly and deeply over the mike. The Accuphase reproduces only half the sigh, leaving out its lower frequency "heft." This strange, key moment revealed to me that the Accuphase is tilted toward the upper mid and treble range, which unfortunately accentuates the bright, harsh, musically fatiguing aspects of CDs. Although I wanted to enjoy the Accuphase, I found myself cringing when higher frequencies were prominent on various recordings.
The DP-55's ability to resolve minute details in a recording was amazing, but it seemed to thrust the details out in an undesirable way. I searched for recordings that were bass heavy, hoping to compensate. Zubin Mehta conducted on the historic evening when the Berlin Philharmonic Orchestra joined the Israeli Philharmonic Orchestra. This combination of 160 instruments and poor-to-average recording usually comes across like one mass of sound. The Accuphase did squeeze out some individual instruments, but it still sounded analytical and sterile. I tried Sonny Rollins' Saxophone Colossus, Dean Peer's Ucross, and other rock and jazz tracks, but I kept hearing the same aggressive, forward sound that I just didn't like.
I also tried the Accuphase's digital output, using it as a transport with the Lexicon digital preamp in my home theater system. My VR-4's produce tremendous amounts of bass energy, but alas, the same "tilted up" sound came through. On the positive side, the Accuphase again resolved details better than my Cal Audio Delta transport.
For me, the Accuphase DP-55 was a bust. I can't help thinking that this player would sound impressive in a dealer's showroom because it resolves details so well, but it would not be long after bringing it home that listening fatigue set in. I suspect that the more expensive Accuphase players would fare better due to fewer design and cost limitations.
Roger McNichols, Jr.
Accuphase DP-55 CD player
Retail $3995
Accuphase
www.accuphase.com
Axiss Distribution
310 - 329 - 0187
http://www.axiss-usa.com