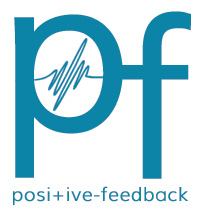 You are reading the older HTML site
Positive Feedback ISSUE
1

june/july 2002
Three Jazz Titles: Bernie Wallace, Sarah Vaughan, and Jacintha
by Dave Glackin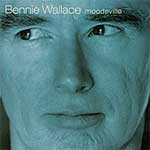 Bennie Wallace, Moodsville
(Groove Note Records GRV1010-1)

Ying Tan continues to issue some of the best-packaged LPs in the business, it's hard to find a better producer than Joe Harley, and I always appreciate Tan's habit of including a 12-inch 45-rpm LP with the 33 1/3-rpm record. This release is pressed on gorgeous blue vinyl. There's a reason for this other than looks—as I found in a recent head-to-head comparison, blue vinyl captures the high frequencies better than black vinyl.
Moodsville features tenor saxophonist Bennie Wallace leading a classic quartet of piano, bass, and drums. Although this is a multi-miked studio recording, Joe Harley and recording engineer Joe Marciano have done a credible job of creating a plausible soundstage. The recording has good dynamics and presence, and captures Wallace's big tenor sax tone. The surfaces are dead quiet, which indicates excellent quality control—blue vinyl is very hard to QC. This is a direct-to-two-track-Direct-Stream-Digital (DSD) recording. Much as I have been blown away lately by SACD, this recording would have benefited from the use of tubes. It has a bit of a solid state signature, especially evident on the piano and drums, which sound a tad bright.
In classic jazz tradition, ballads alternate with more up-tempo numbers on this great late-night-listening disc of standards by Billy Strayhorn, Cole Porter, Dizzy Gillespie, Miles Davis, and others, including "I'll Never Smile Again" and "April in Paris." The album won't knock your socks off with technical pyrotechnics or gimmicks, and it's unlikely to become a classic of the genre. It is an album of straight-ahead jazz that will make your quiet evening at home much more pleasurable. The 45-rpm disc (also pressed on blue vinyl) will increase that pleasure. Listen to "I'll Never Smile Again" on the 33 1/3-rpm LP, then go to the 45, and you'll understand what people have been saying for years about the higher speed. Everything gets better. I'd love it if my entire collection were in this format, except that it wouldn't fit in my listening room.
Ying Tan and company are a class act, and I applaud their efforts to make the jazz music world a better place. Keep it up, guys. (While I have the floor, I wanted to mention that I have finally been able to hear the Groove Note release of Luqman Hamza—With This Voice, which was released some time ago. This is an absolutely stunning recording of a phenomenal, unique jazz balladeer. Run, don't walk, to wherever you can buy this recording. It's an instant classic that has my highest recommendation.)
Sound 8 Performance 8 Music 8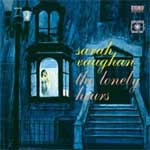 Sarah Vaughan, The Lonely Hours
(Classic Records SR 52104)
Sarah Vaughan is one of my all-time favorite singers. I consider her to be on a par with Billie Holiday and Ella Fitzgerald, which is as high as you can go in my book. Her expressiveness, phrasing, breath control, and vibrato are outstanding. When she is singing about "The Lonely Hours," you are left with no doubt as to what she means. Sarah maintains the mood from the beginning to the end of this record, and the instrumental arrangements by Benny Carter are in perfect synchronicity with her performance. This is a great record to put on for a romantic evening, to go with a good bottle of wine and a roaring fire. (The only problem might be getting up to flip the record. Such are the sacrifices we make for the sound of vinyl. What!? You say you'll solve that problem by recording it to CD? Go read Stereo Review ... oops, I mean Stereophile.)
The sound quality achieved by Classic Records and Bernie Grundman is excellent. It sounds like the master tape was in great shape. The record surfaces are flat and dead quiet. This is classic left-center-right recording, meaning that the instruments tend to be clustered in and around the speakers and in the middle, without the soundstage that we have come to expect in modern recordings. Technically, I know this, but I don't care one whit. Sarah's performance is so outstanding that I forget about the technical stuff as soon as she starts singing. Musically, there's nothing here I can find to criticize.
What more can I say? As usual, Classic has done a bang-up job with their reproduction of the original cover, and the multi-colored label. Classic's products have been sounding better since Bernie changed to his tubed signal chain, and better yet since Classic changed to the Quiex vinyl formulation (though I have yet to do a direct comparison of the two Kind of Blue pressings). Classic's choice of albums to release has been excellent. (Their taste overlaps quite a bit with my impeccable own!)
If you like jazz but you've never heard Sarah Vaughan, buy this record. It'll be a great introduction to one of the best female vocalists of all time. If you like Sarah Vaughan but don't have this album, buy this record. It'll be a great addition to your collection, and you won't just play it once and shelve it. No matter which category you fall into, please support vinyl in general, and Classic Records in particular, by buying this record. You won't be disappointed. I predict that you'll be inspired to go out and find more Sarah Vaughan recordings. It's going onto the "desert island" shelf in my record collection, and that's the best recommendation I can give.
Sound 9 Performance 10 Music 10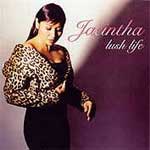 Jacintha, Lush Life
Groove Note Records GRV1011-1
Ying Tan has produced an instant classic with his third album by Jacintha. Seriously, Lush Life is one of the most outstanding female vocal jazz albums I've heard in many years. Jacintha's vocals are silky, smooth, sensuous, and seductive. Her intonation, phrasing, breath control, and vocal modulation are quite phenomenal. The lush recording quality that Joe Harley has achieved lets anyone who has never understood the definition of palpable presence suddenly see the light. The instrumental timbres are captured with great clarity, nothing is buried in the mix, and there's a lot of outstanding instrumental work. The flugelhorn is particularly mesmerizing, and Bill Cunliffe's piano work is a joy. The orchestra, present on most of the cuts, is arranged with taste and restraint. It would have been easy to get carried away, but Bill Cunliffe did not. Although the album was multimiked due to the sheer number of instruments, I do not find this objectionable. Great care was obviously taken with the microphone setup, the mixing, and the mastering (by Bernie Grundman). The result is that the vocals and instrumentals sound like a coherent whole within a believable soundstage.
This is an album of jazz standards, including Black Coffee, Summertime, Lush Life, and September Song, as well as one Latin piece. The interaction of piano, bass, drums, and flugelhorn creates a very atmospheric and introspective ambience. If you badly need to relax, toss this album on the turntable, and it should do the job. If it doesn't transport you to a more mellow state of mind, you're in bad shape indeed.
I really appreciate Ying Tan's practice of packaging 45 rpm LPs with his 33 1/3 LPs. Wow. I thought I had heard Jacintha's voice on the standard-speed LP, but... double wow. It's like I'd left the front door unlocked and she had somehow slipped into my listening room (in a singing mood, yet). Harlem Nocturne must be heard to be believed. The phrase "palpable presence" doesn't do this justice. How about "phenomenally plausible palpable presence, plus?" And there's more of that mellow, tasteful flugelhorn. The flip side of the 45 duplicates the first two cuts on the standard LP. My gosh. If you own this 45, keep it in a safe place, and if you need something to amaze your audiophile chums, pull it out and play it. They'll be suitably impressed.
My hat's off to Ying Tan, Joe Harley, Bill Cunliffe, Bernie Grundman, and everyone else who made this recording a reality. It's a knockout, and it deserves my highest recommendation. Please support Ying Tan and colleagues and buy it. And if you don't like it, mail it to me. My copy may be worn out before too long.
Sound 10 Performance 10 Music 10