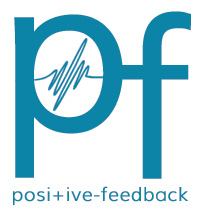 You are reading the older HTML site
Positive Feedback ISSUE
11

january/february 2004
2004 CES "blur" of a show... Part 5!
by Dave and Carol Clark
Page 2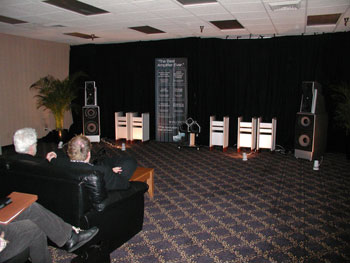 The Halcro room had the surround sound system of your dreams and the sound was quite amazing with the right disc. Problem is , would you want all your music to be in surround?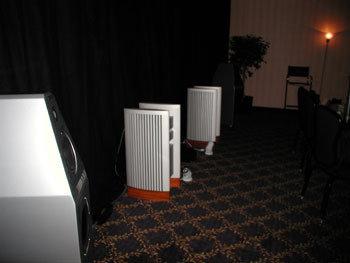 The rear set-up.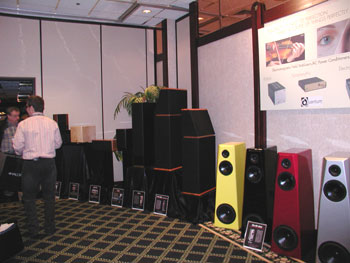 The Von-Schweikert room at the San Remo had everything they make showing with VAC and Acoustic Zen. Along to make things sound "right" was Quantum's line of AC treatments.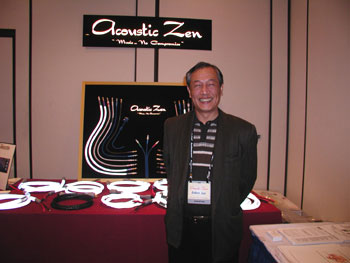 Robert Lee of Acoustic Zen, smiling like a proud papa.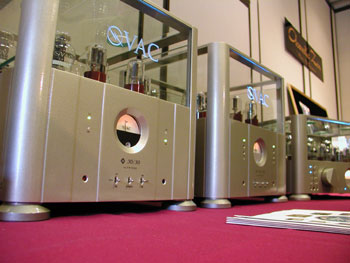 The new VAC Phi 30/30 ($10,500) looking good!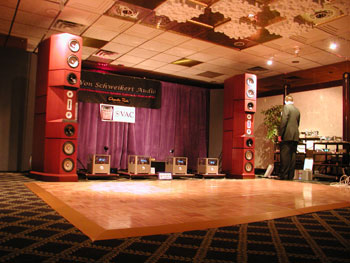 The biggest VR speakers so far, the VR-11SE coming in at a cool $100K, with the VAC Phi 220 mono blocks ($9500 each)!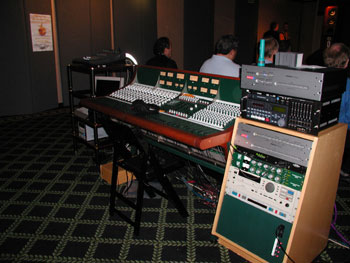 Not your Dad's stereo. Well just the set-up for recording and payback. The real front-end consisted of a VAC Phi 2.0 Master Control preamplifier ($15,000), an Oracle CD2000 transport ($7500), DA2500 dac ($7500), Delphi Mk.V turntable ($5000 without arm or cartridge), and a Graham 2.2 tonearm.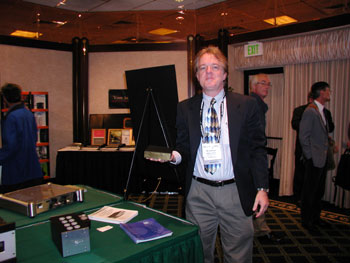 Bill Stierhout of Quantum.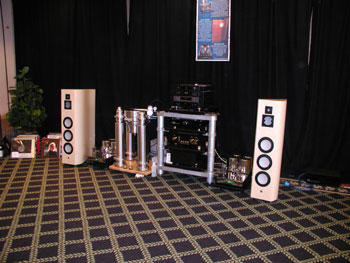 The Acoustic Dreams Lumen White and Ayon system. Pretty, but silent.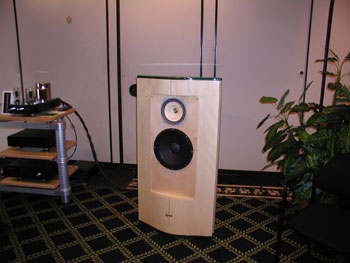 Ayon's own speaker sans grill.