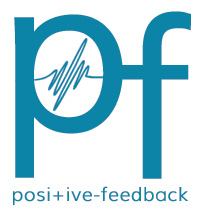 You are reading the older HTML site
Positive Feedback ISSUE 15
september/october 2004
Rocky Mountain Audio Fest 2004 - A Photo Report, Part 1 (page 2)
by Dave and Carol Clark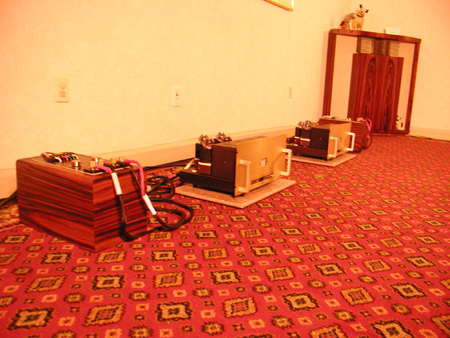 The Classic Audio Reproductions room featuring, well classic reproductions.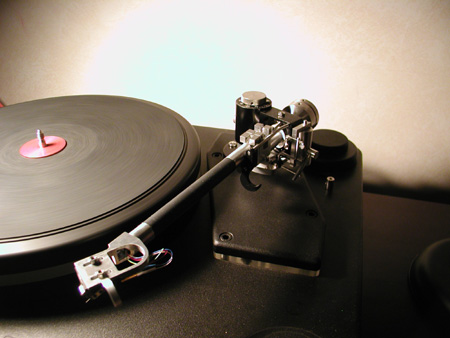 The Tri-Planar arm.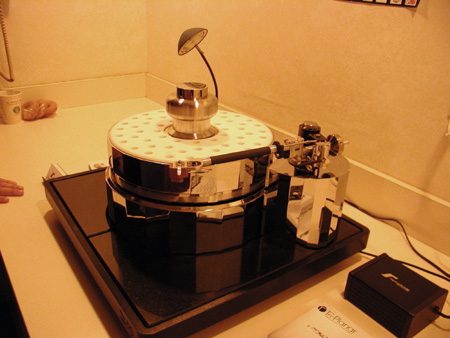 The Tri-Planar arm on a special Peter Clark Redpoint table made just for Tri Mai.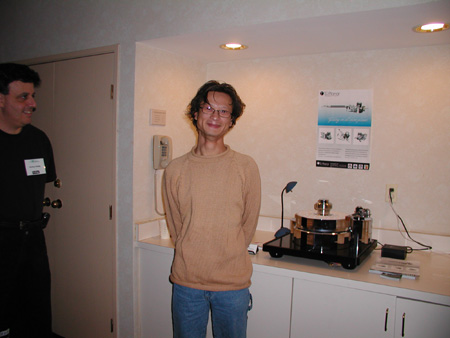 The Man himself—Tri Mai. Friendly and enthusiastic, audio needs more people like Tri!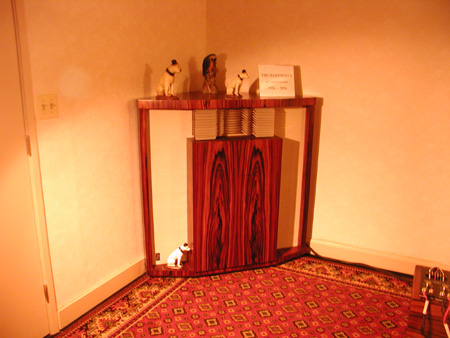 One of the Classic Audio speaker systems. The Studio Standard is a full range 3-way loudspeaker system. The 15" low frequency driver is loaded in a tuned ported enclosure. The mid-frequencies are reproduced by a 1" driver with a 1 3/4" pure titanium diaphragm. The driver is coupled to a 7" long rectangular horn which is then connected to the famous Hartsfield lens plate assembly.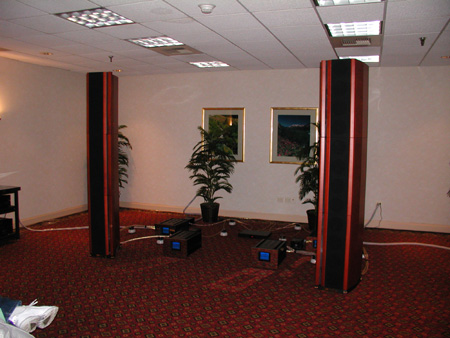 The Audio Limits room featuring Dali Megaline speakers (big like Denver), Tom Evans, Oasis, Lector, Audionote, and silversmith cables.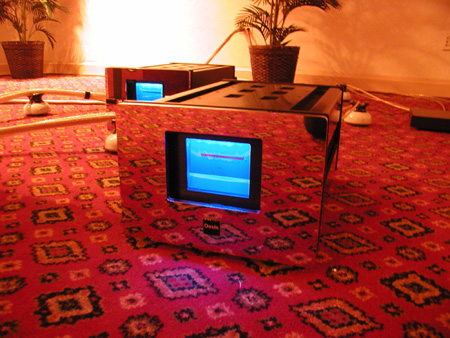 The new Oasis Statement monoblocks amplifiers (four in all), that utilize the Forsell Statement circuitry for a cool $12.5k a pair, are rated at 200 watts each, pure Class A with zero negative feedback. Music was big and very powerfully bold!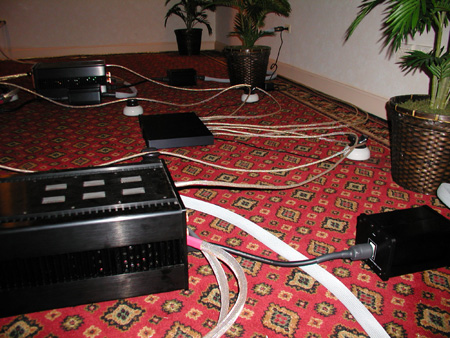 A slew of Silversmith cables tying the Megalines and Oasis amplifiers together.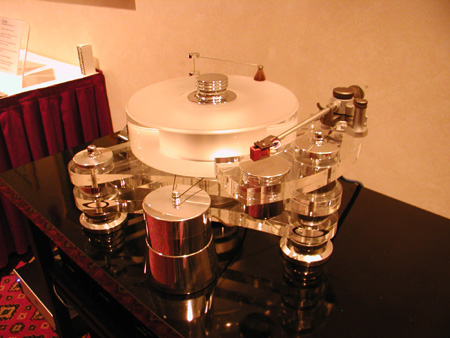 A Transrotor table (one of the top-o-the-line tables) sitting pretty in the Audio Limits' room.