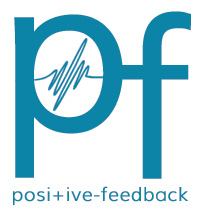 You are reading the older HTML site
Positive Feedback ISSUE 15
september/october 2004
Rocky Mountain Audio Fest 2004 - A Photo Report, Part 1 (page 3)
by Dave and Carol Clark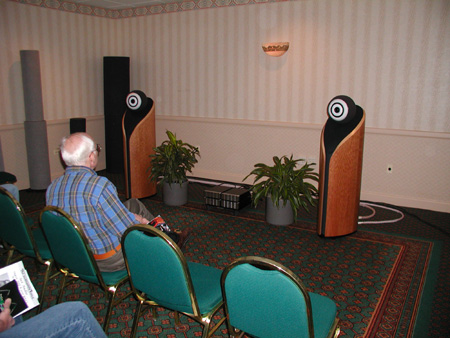 Rowland room featured men wrapped in wood with funny heads. Okay they are Cabasse Artis speakers and the sound was hard to discern as they were always playing something that was not to my liking. But being Rowland and Cabasse I am sure that there are people who were transfixed by their presentation.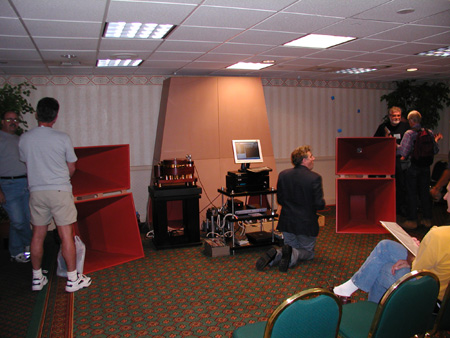 Ah.... now for something new and er, well different—the Cogent True-to-Life speakers and the Dowdy Lama amplifiers. How did it sound? Not to my liking as it just did not seem to reflect where I am coming from in terms of my system and musical preferences. But it was interesting none the least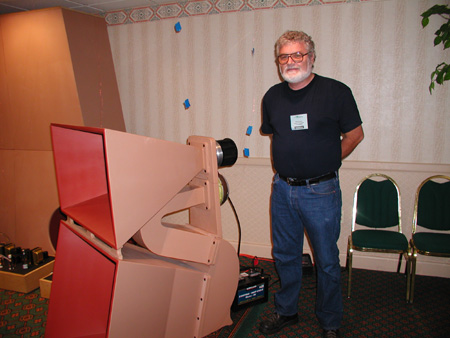 Standing next to the Chiaroscuro two-way horn loudspeakers is Rich Drysdale. Ready and able to assist horn aficionados.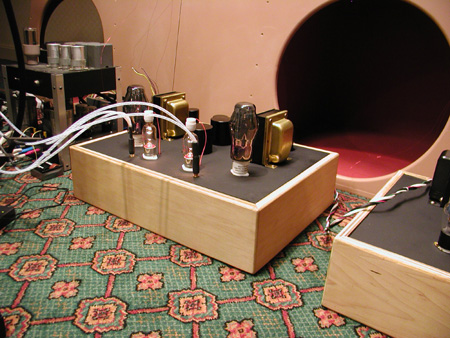 The Dowdy Lama amplifiers being swallowed up by the Big Ed horn subwoofer.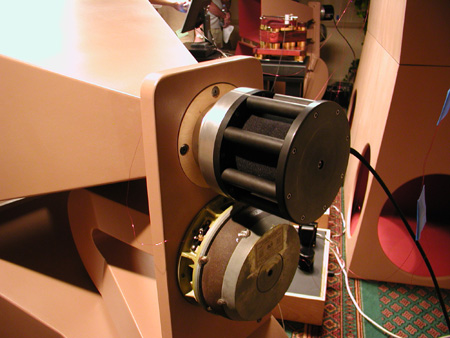 The DS-1428 midrange/high frequency compression driver on the business end of the Chiaroscuro.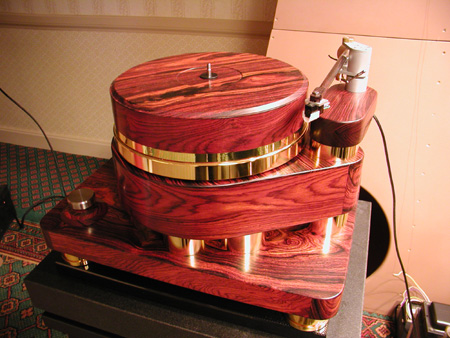 A Teres table in all its woody glory! Can we say, "Gee, you are a pretty thang!"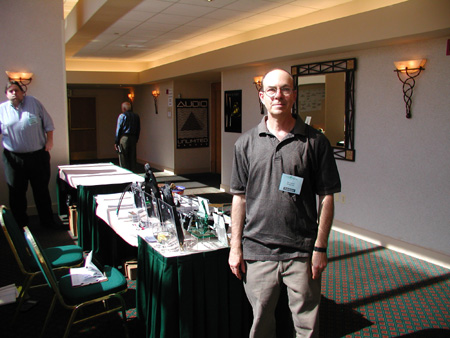 Ron Hedrich of Marigo Audio Labs standing tall and resolute under the basking glow of the Denver sun. Lots of cool Marigo stuff to view and handle.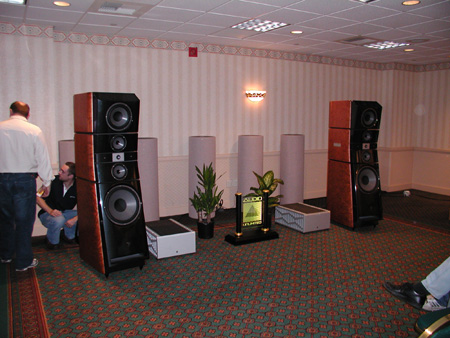 The Audio Unlimited room with the JM Lab Utopias and Boulder amplifiers sounded rather nice. I usually have not liked either of these products at other shows, but Audio Unlimited seemed to have them sounding quite good together. Joining in the fight was Tara Labs cabling, Aesthetix electronics, and Clearaudio tables.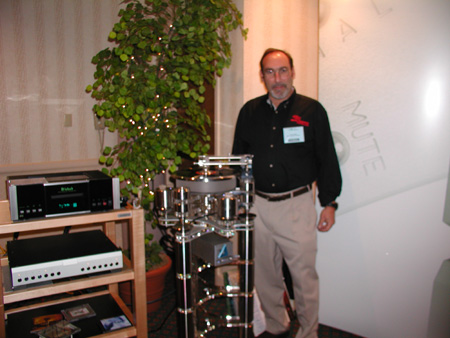 Mr. Clearaudio himself, Garth Leerer of Musical Surroundings with one of the simpler Clearaudio tables!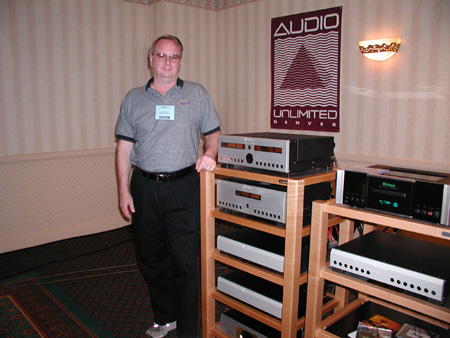 Mr. Boulder; Jeff Nelson, president.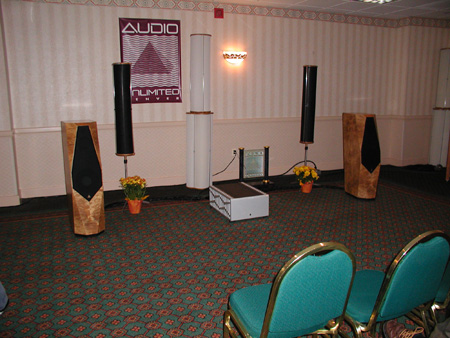 The second Audio Unlimited room featured Avalon speakers, also sounding really good. Shown were the diamond Eidolons with naturally, Boulder electronics.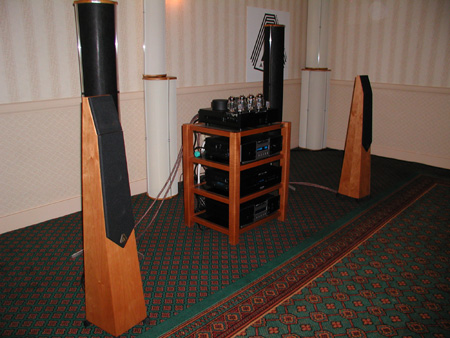 The smaller Symbol Avalons for the real-life audiophile.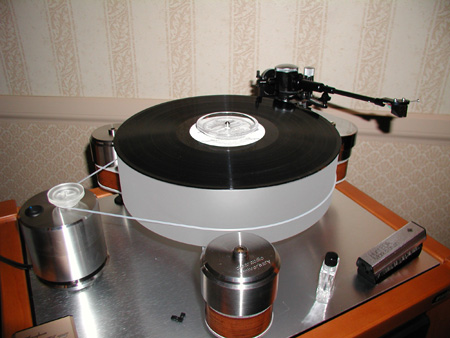 Another table from Clearaudio.