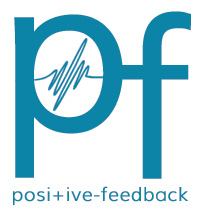 You are reading the older HTML site
Positive Feedback ISSUE 17
january/february 2005
CES 2005 - page 3
by Dave and Carol Clark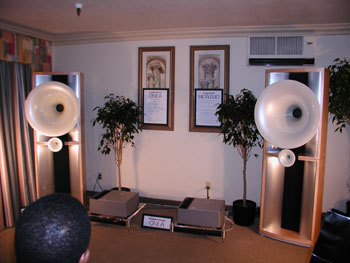 Avantgarde Acoustics Meta Duo speakers with the One A amplifier and the One P preamplifier. Nice sound. Very nice indeed! Crowded room and not able to meet the people behind the products, but they always impress with the music.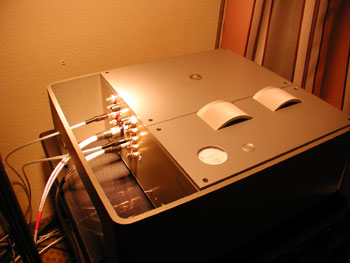 The One P preamplifier. About as slick as one can get. Not practical in the least—but we are audiophiles after all.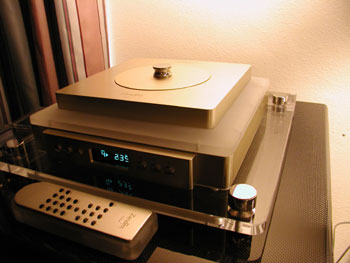 Zanden CD transport—also very cool.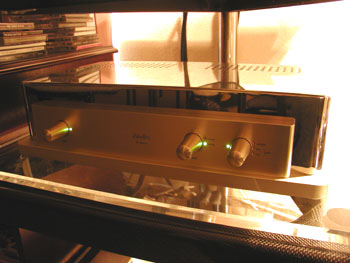 The Zanden DAC.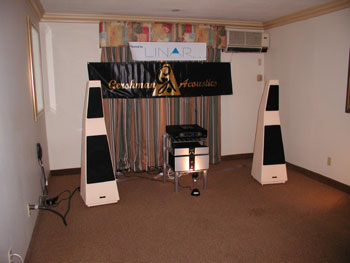 The Gershman room showed the GAP 828 speakers with a new antique finish. Which you have to see to believe—true fine furniture! Playing with the Audio Aero Capitole CD player and Linar preamplifier and amplifier.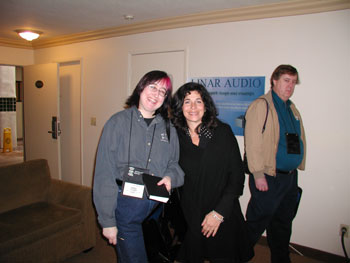 Carol with Ofra Gershman, Brian Walsh sneaks by in the background. Ofra Gershman gets it.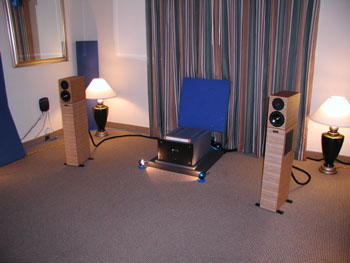 Penaudio Charisma with Chara bass unit. Fast and clean. Very articulate. No one around to talk to... odd at a show isn't it?!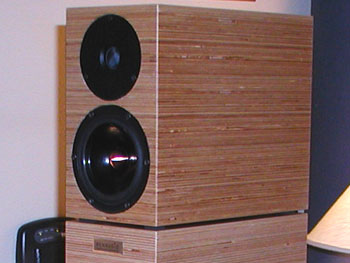 Penauido Charisma up close. Lots of laminated layers meaning the cabinet should be rather dead, but low and behold when struck with a knuckle it sounds just like any other well made wooden coffin. Even so, they were cool visually and sounded fine.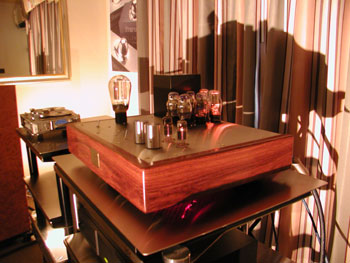 Emotive Audio showed their Epifania pre-amplifier ($16,995). Beautiful to say the least. No one spoke to us... not sure anyone cared as they seemed preoccupied with other things.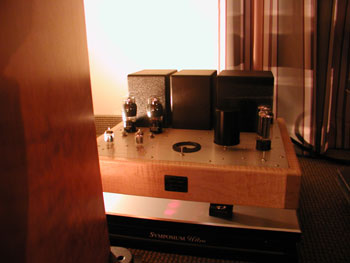 The Emotive Audio Vita amplifiers.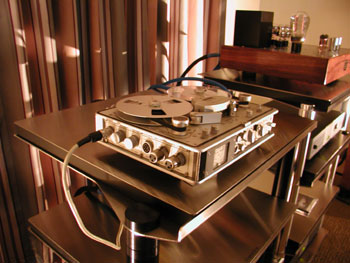 A Stellavox SP8 feeding tape.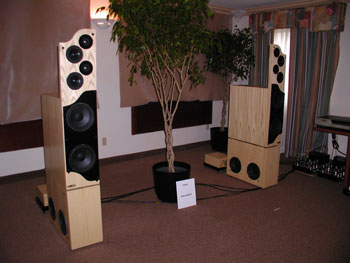 Nola showed their new flagship Pegasus speakers ($40,000 a pair). VERY nice sound, and very nice people.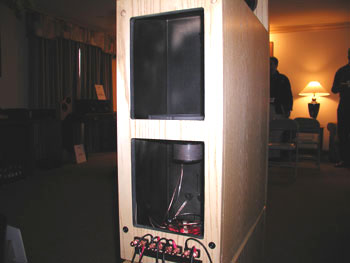 Nola Pegasus from the rear.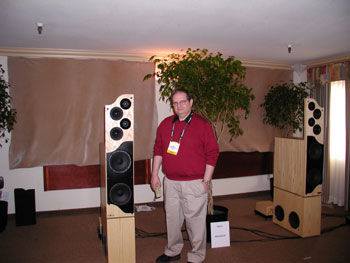 Carl Marchisotto of Nola. Nice guy who gets it.
Clear Audio Maximum Solution in the Clearaudio room. Now these are fun bunch of people who know how to party! Thanks for the beer festival get together. Great food!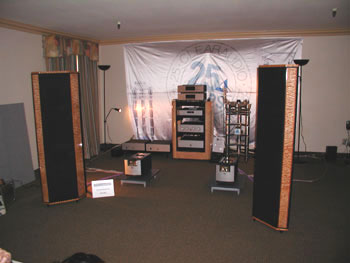 ESP Loudspeakers Concert Grand with Aesthetix Io and Callisto, Accuphase DAC and Transport, and Pathos InPower amplifiers making very good music in the Musical Surroundings room. Garth gets it big time!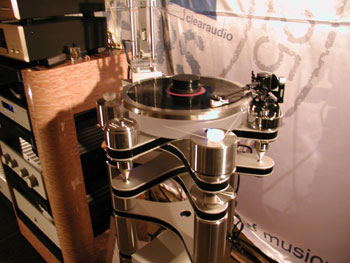 Clear Audio Maximum Solution with Graham tonearm.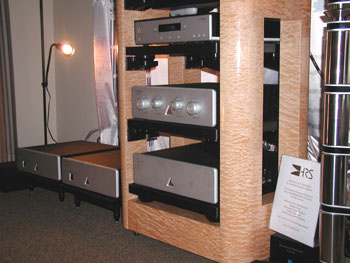 Aesthetix Io and Callisto in an HRS stand. Very beautiful stuff that makes music.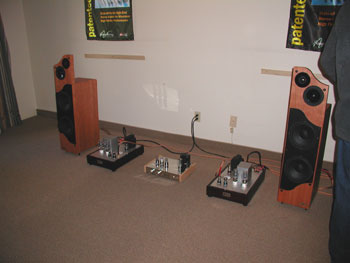 DejaVu Audio with Nola Speakers in the Soundstrings room. The Nola speakers sounded good in every room we visited. Same results as last year—Nola = music.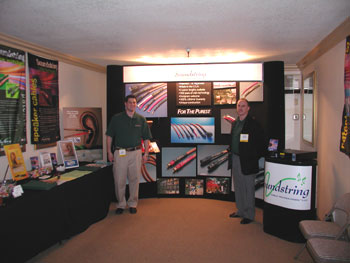 Michael Holton and David Miller from SoundStrings.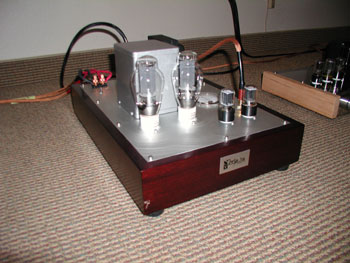 DejaVu Audio's own amplifier—18 watts push-pull. Very nice stuff.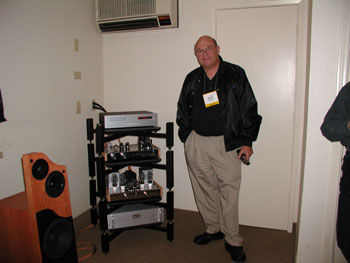 Sedrick Harris of Acoustic Partners with the Berendsen line of electronics. Sedrick was a nice guy to speak to in person.