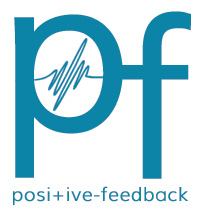 You are reading the older HTML site
Positive Feedback ISSUE 27

september/october
2006
RMAF - 2006 Part 2
by Dave and Carl Clark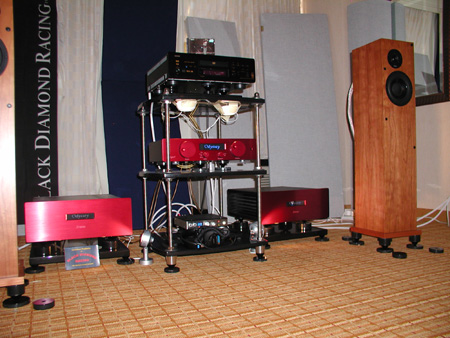 Proac Response D25 loudspeakers $5800 pair, Odyssey Audio Tempest Extreme preamp $1175, Stratos Dual Mono Extreme amps $2900, Denon Model 5900 $1999 and a whole lot of Black Diamond Racing pucks and cones.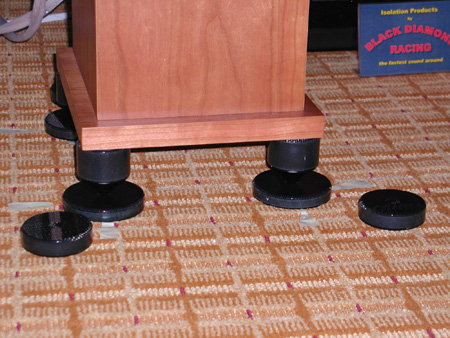 Black Diamond pucks and cones. We use the jumbos versions here to very good effect.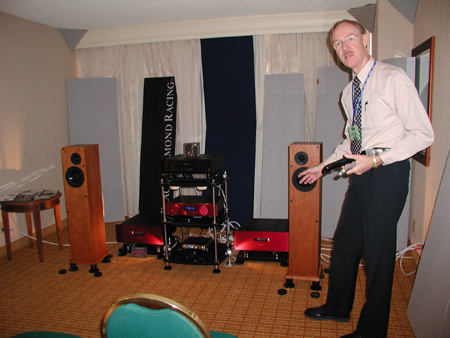 There was a great demonstration in the Black Diamond/Encore Performance Recordings room, allowing the attendee to experience the improvements wrought by the different types of carbon fiber pucks and cones...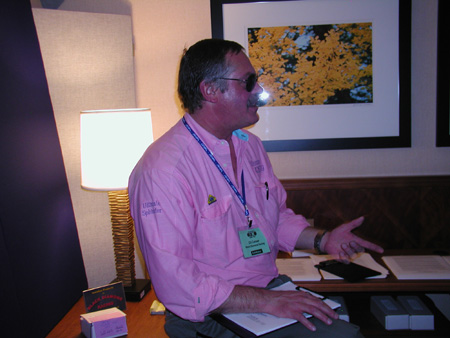 DJ Casser of Black Diamond Racing.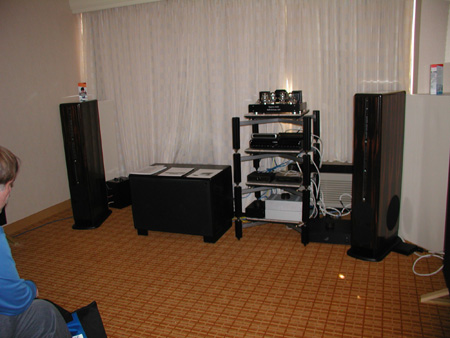 Bolder Cable Company showed VMPS RM-CDWG loudspeakers $3889 pair with VMOS Larger subwoofer $839.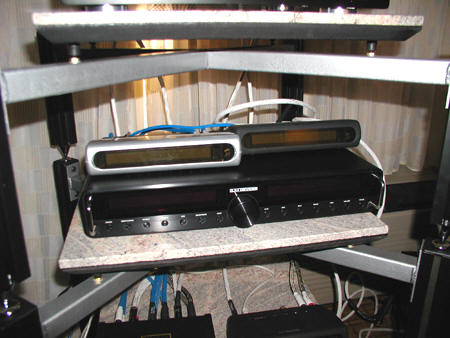 All modified and ready to wear... Squeezebox...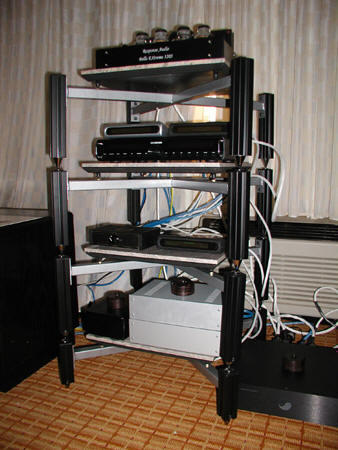 Adona Corporation AV45CS4 4 level equipment stand $1239 in the Bolder room.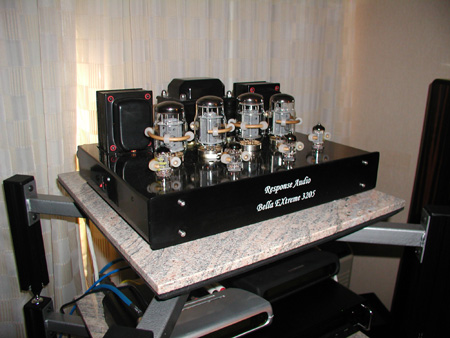 BELLA EXtreme 3205 amp $1650 with Bybee Purifiers in input and power supply $400. Herbies, tube treatments do the job too!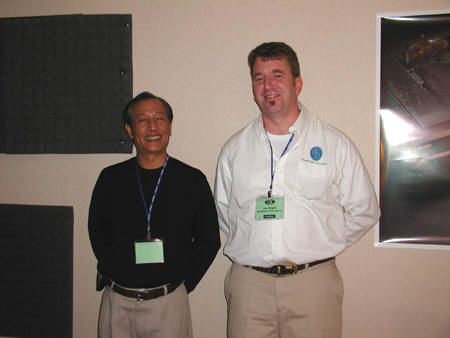 Robert Lee of Acoustic Zen with Dan Wright of Modwright. Nice guys too!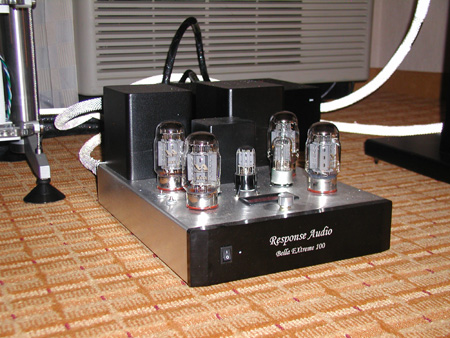 Response Audio in the ModWright room.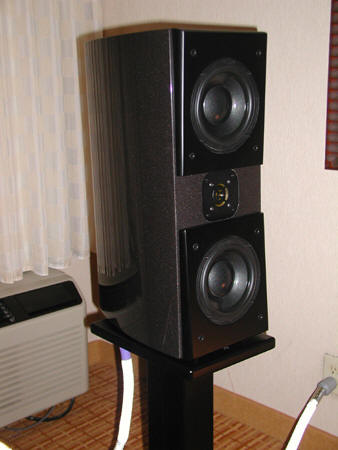 Acoustic Zen Adagio Jr. speakers. These sound very nice and offer a lot of what the bigger Adagios bring to the table.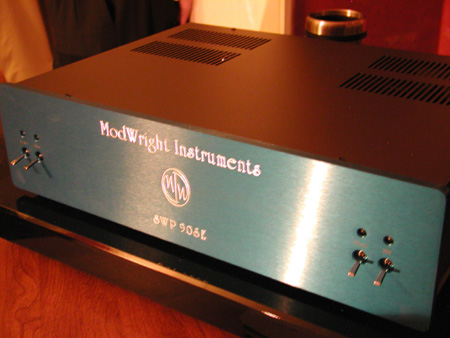 ModWright SWP 9.0 SE $2995. All the SW 9.0SE series are named in honor of ModWright designer Dan Wright's son Spencer Wright who weighed 9.0 lbs at birth.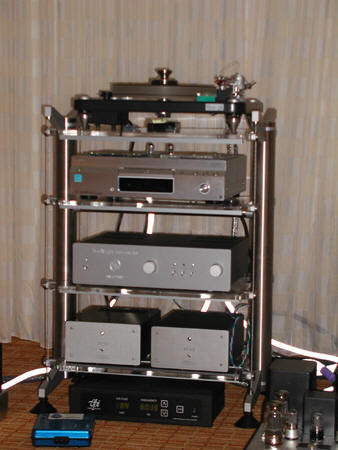 ModWright showed a SWLP 9.0 SE a full function preamp with internal phono preamp $3995 paired with a VPI Scout turntable and a Dynavector 10x5 $3000.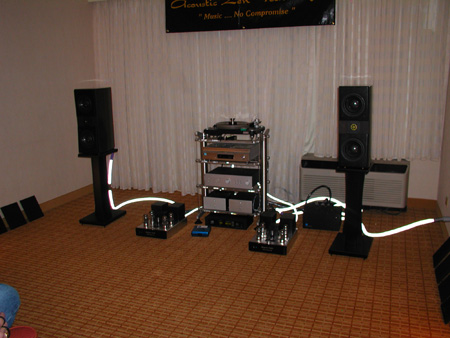 The ModWright room complete with gleaming Acoustic Zen cabling. Liked this room a lot... great sound and reasonably priced too.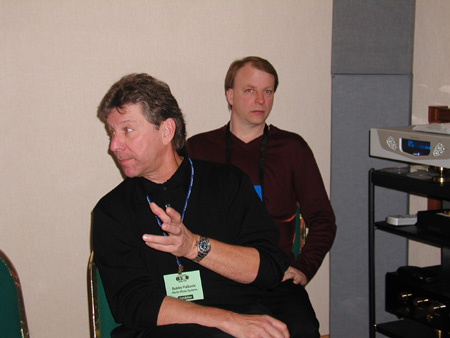 Bobby Palkovic of Merlin along with Joe Skubinski of JPS labs.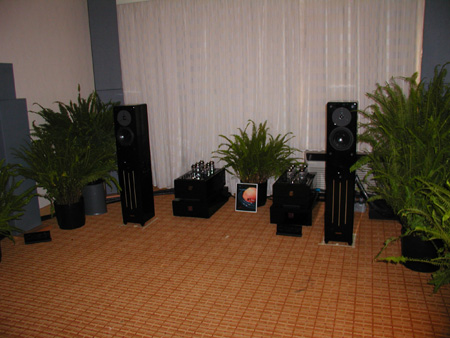 Merlin Speakers with Joule Electra amps and JPS cables. Always a great sounding room. The Merlins shown are the lead-free versions. From memory from previous shows, this sounded rather good... that is, it seemed to sound better than previous times, and even then it sounded quite good!
Sota turntable.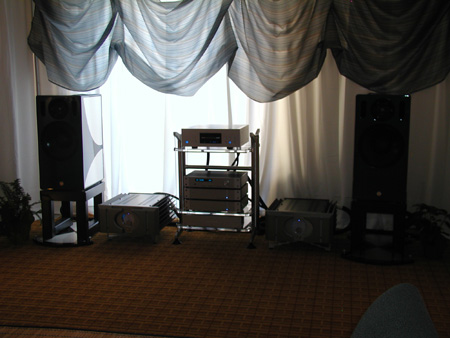 Escalante Designs Fremont loudspeakers. Oddly enough, this room was very light and bright and beautiful. All that light did a number on the camera though so you can't see all the designer touches in this room. It sure did sound amazing though.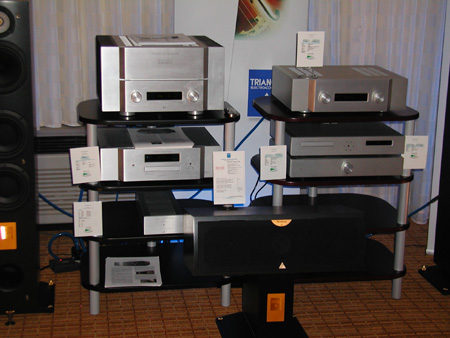 Sound Science Custom Audio and Theater with Epitome AV Inc, Audio Analogue, and Triangle Electracoustique.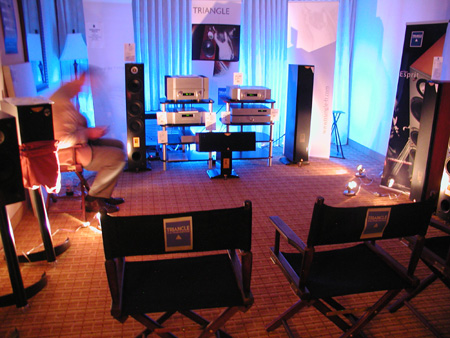 More of the same.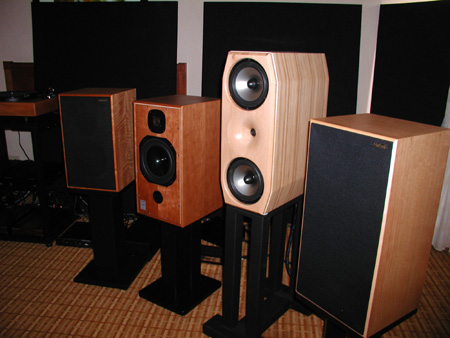 A range of Harbeth speakers (we have literature and pricing but afraid to guess as to what is what - but those are the new NuForce speakers second from the right)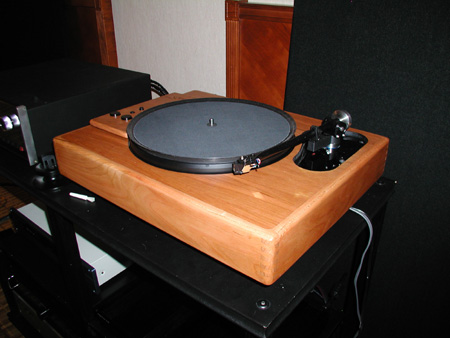 Sota turntable in the Harbeth and NuForce room.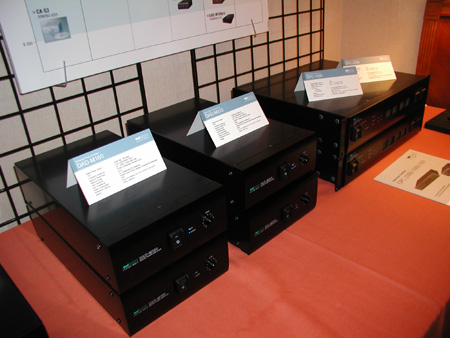 Flying Mole ElectronicsDAD-M310 $995, the M160 $695 mono amps will be available soon.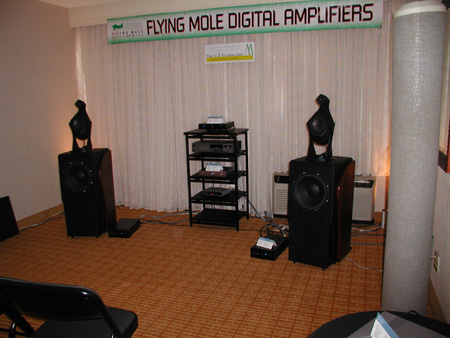 Flying Mole showed with Green Mountain loudspeakers.