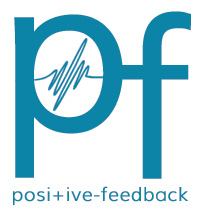 You are reading the older HTML site
Positive Feedback ISSUE 29

january/february 2007
CES - 2007
by Dave and Carol Clark
Page 2, Part 1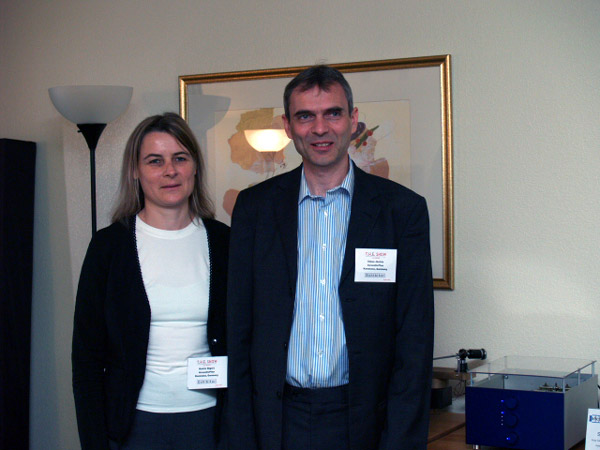 Claus Jackle and Katrin Rigort of Acoustic Plan.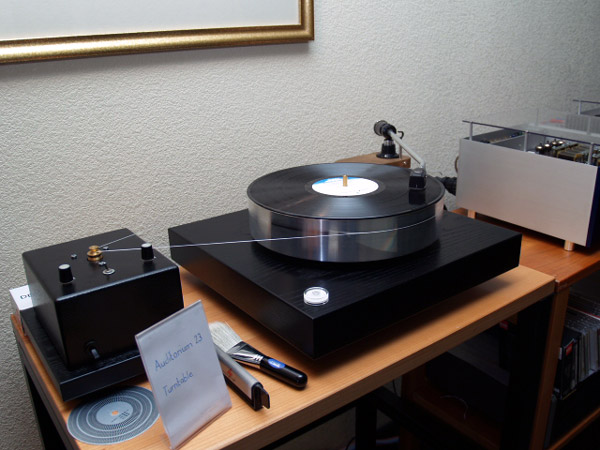 Turntable in the Acoustic Plan room the Auditorium 23.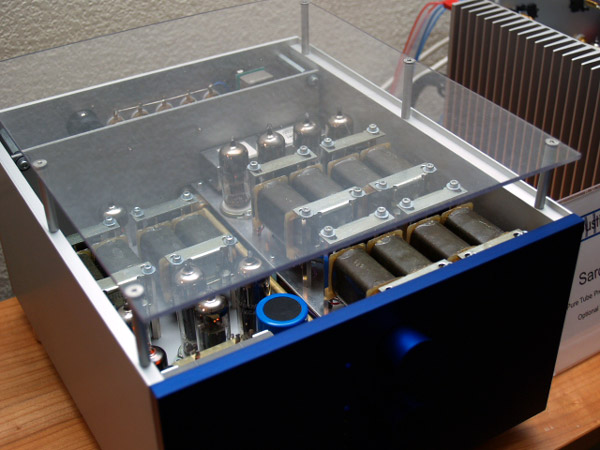 Acoustic Plan featured the Sarod preamplifier and the Sitar integrated amplifier.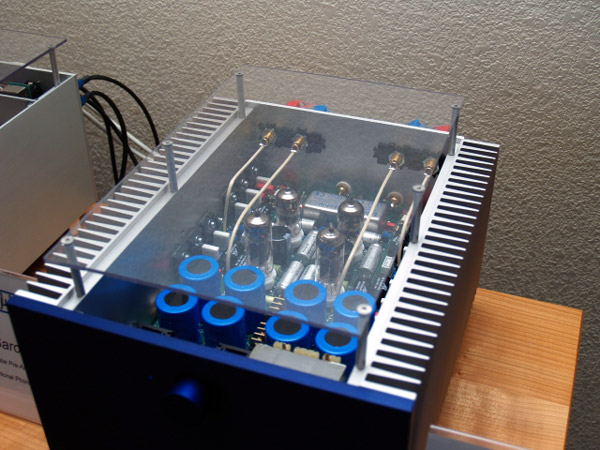 Acoustic Plan Santor power amplifier.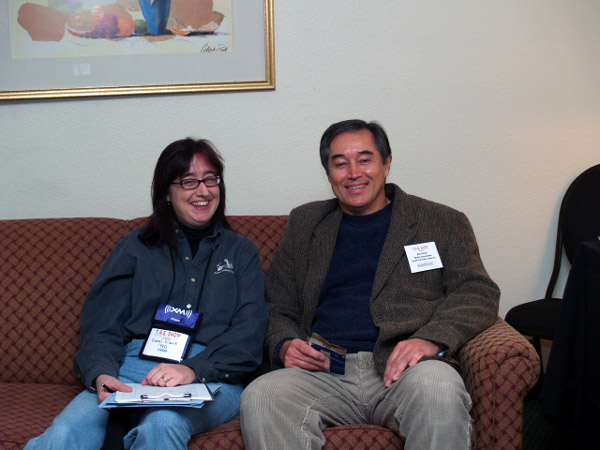 Carol Clark with Ben Piazza of Shakti Innovations.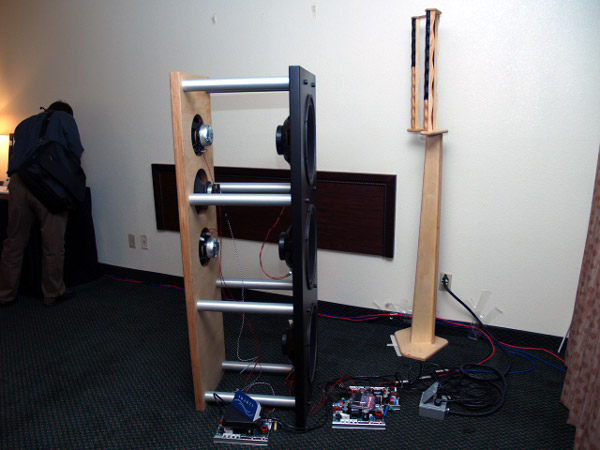 Emerald Physics LS-1 loudspeakers with the Shakti Halograph. Look ma, no sides! Would be nice to hide the crossovers and such as opposed to just plopping them on the rug.
The Emeralds Physics LS-1 loudspeakers have an interesting design. They showed a "proto-type" at RMAF with this being the actual production model. Very nice sounding though they only used a Mac for files... err... music ... meaning if one wanted to hear their own he had to burn the track.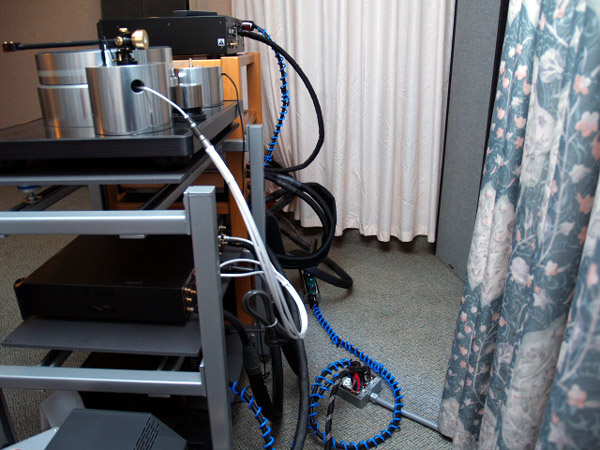 Prana Wire cabling in the deHavilland room.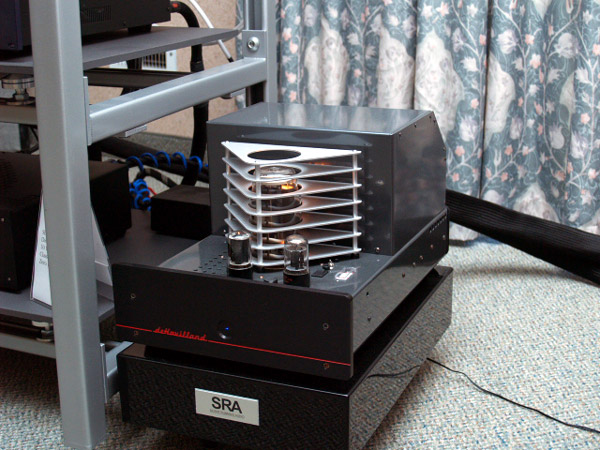 deHavilland GM70 amplifiers $10,000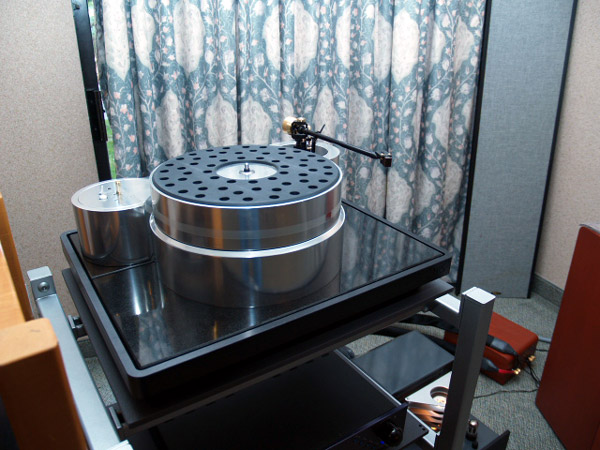 Redpoint turntable, $20,000, in the deHavilland room.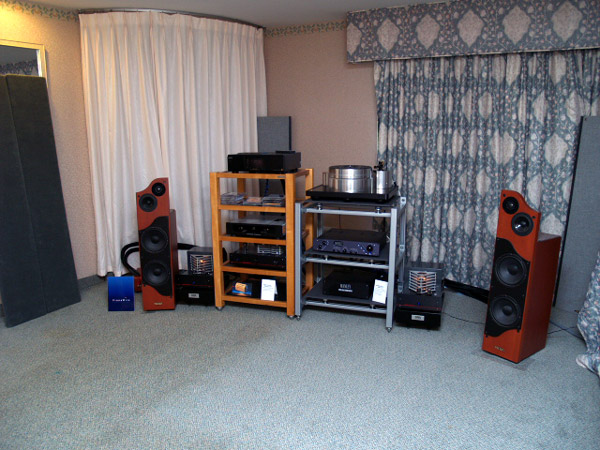 The deHavilland room showing Nola Viper Signature loudspeakers $8000, Sony SCD77ES $2500, Metronome C20 Signature DAC $2500, deHavilland Mercury 2 preamplifier $4000. and PranaWire. Always one of the best sounding rooms at every show they attend!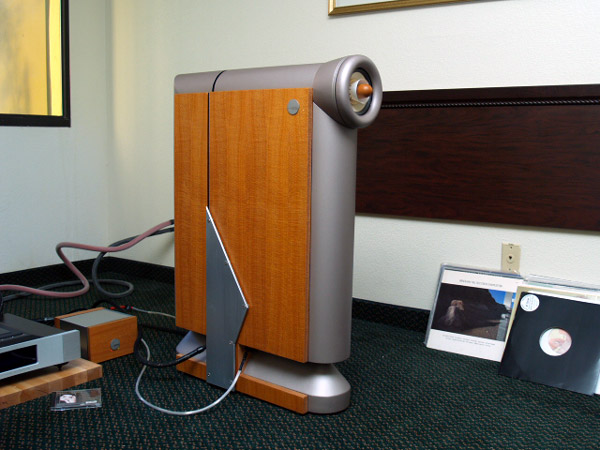 The Rethm 4th loudspeaker.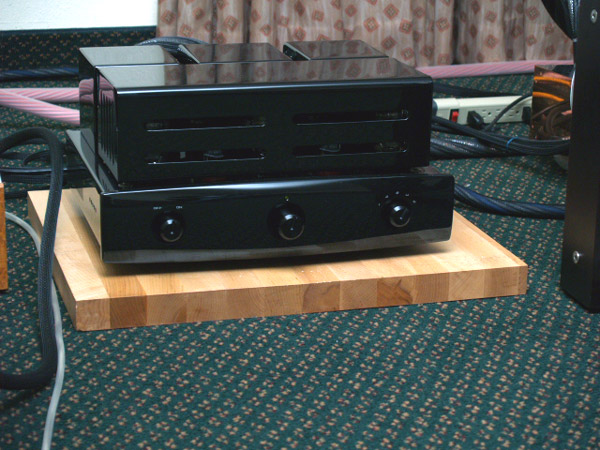 Melody Amplifiers showed with Rethm.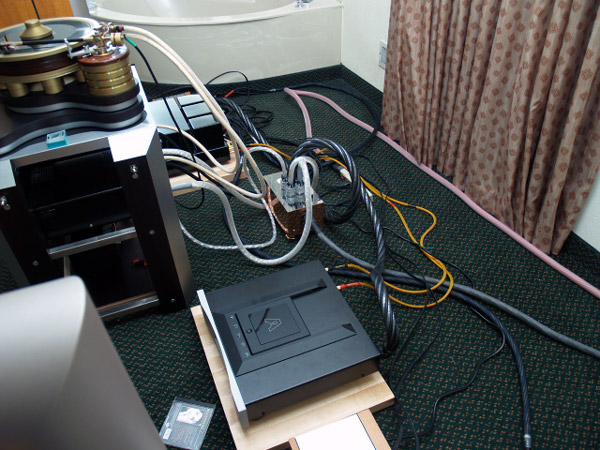 Stealth Cables in the Rethm room.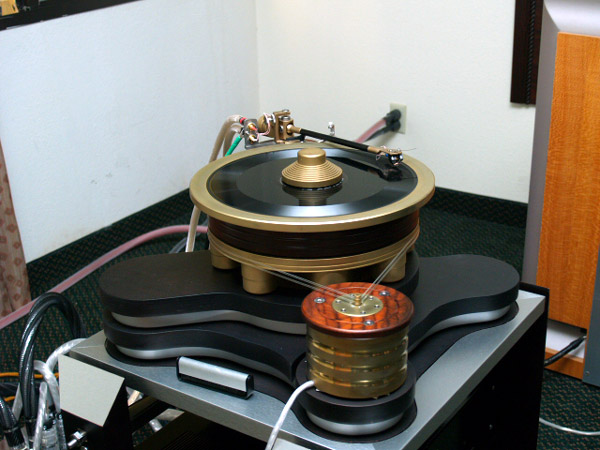 Sound Engineering SE-1 turntable with DaVinci tone arm and phono stage on a Sound Engineering equipment stand optimized for the table.
As always, the Rethm room sounded divine. The speakers featured the new woofer modules as "stands." Nice full-rang-ish sound and very stress-free as well.
Stan Ricker and Ralph Karsten of Atmasphere.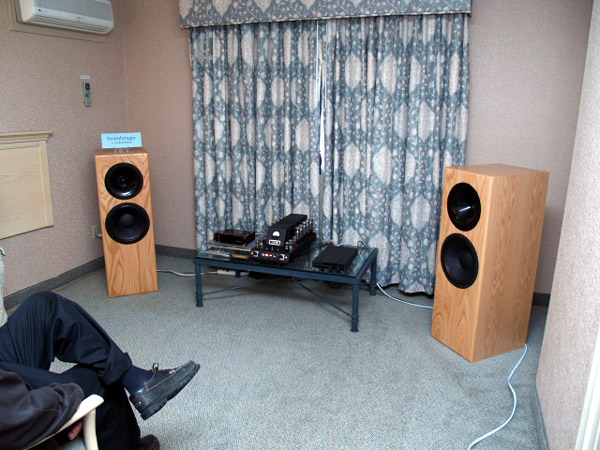 Audio Kinesis Stormbringer loudspeakers $3000.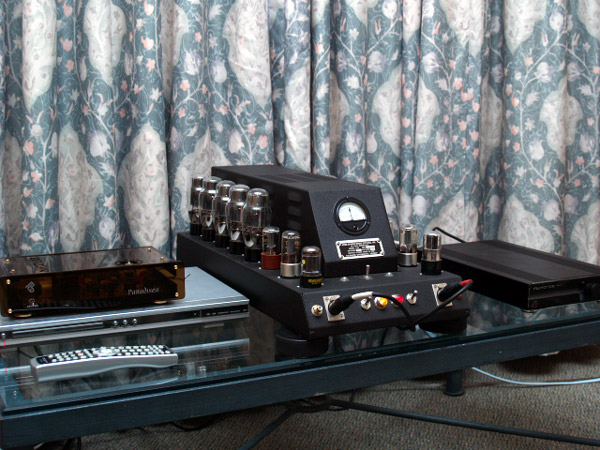 Atmasphere S-30 $3300 showing with Audio Kinesis. Saw several rooms using the Oppo all-in-one player (to the left there).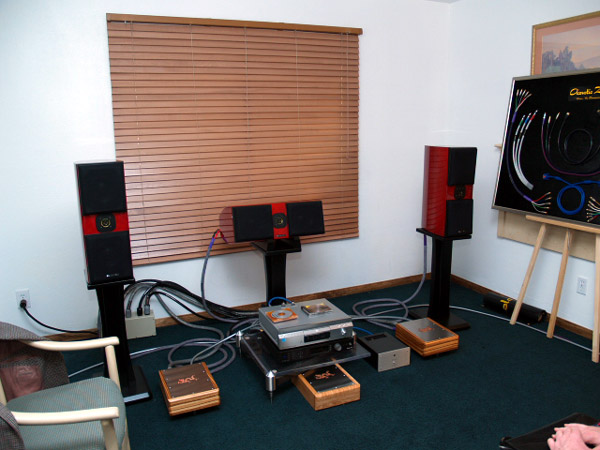 Acoustic Zen room showed Adagio Jr. loudspeakers $3500 center channel $1705, and sub $3700 along with Red Dragon amplifiers.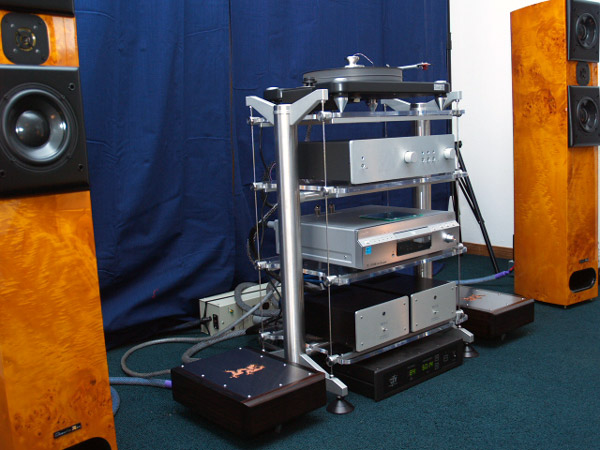 Acoustic Zen Adagio loudspeakers $4300 with Red Dragon Leviathan monoblock amplifiers $5995. Also shown ModWright CD player, VPI Scout turntable, ModWright SWLP 9.0 SE preamplifier $4495, and Acoustic Zen cables. This room sound great as usual!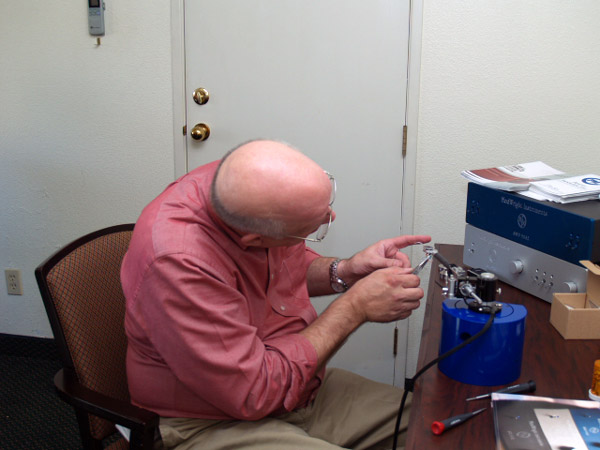 Peter Clark of Redpoint. Nice guy ...even when he tries not to be...!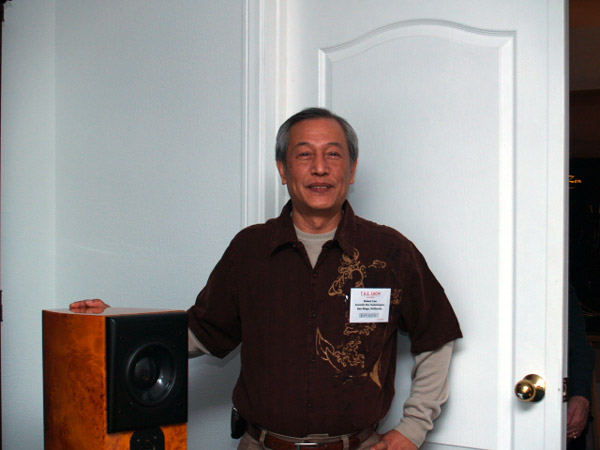 Robert Lee of Acoustic Zen. Nice guy!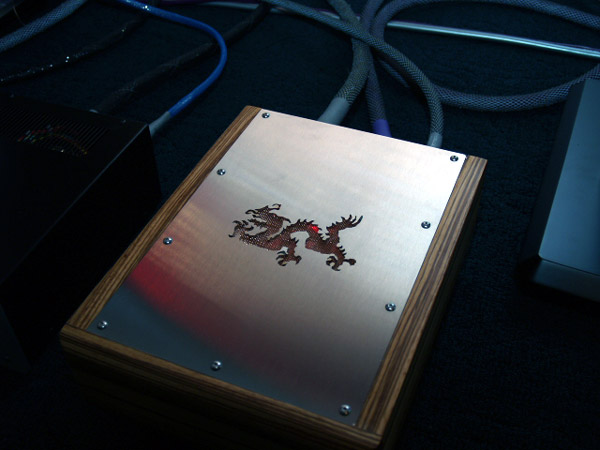 Red Dragon Leviathan amplifiers. Really cool stuff regardless what someone else says... coming soon for a review!