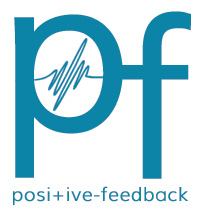 You are reading the older HTML site
Positive Feedback ISSUE 29

january/february 2007
CES - 2007
by Dave and Carol Clark
Page 3, Part 1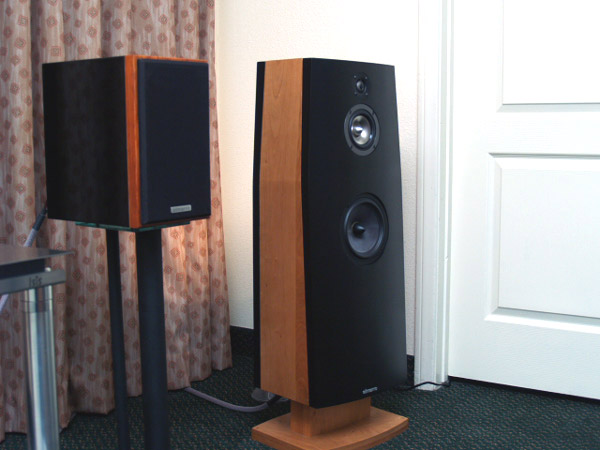 Almarro M1A $1200 and M3A $2950 loudspeakers.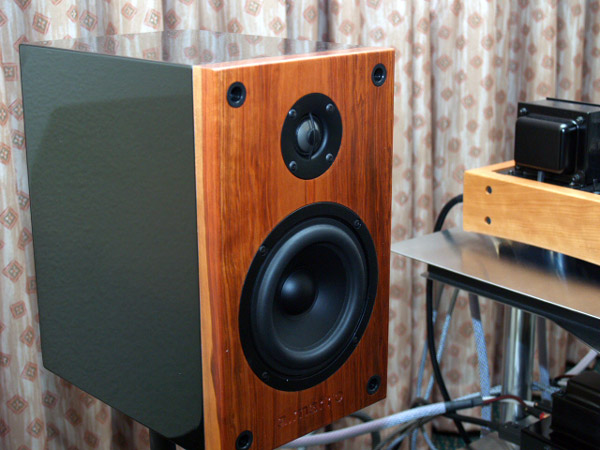 Almarro M1A loudspeakers. Lovely stuff and very reasonable $$ for the sound... make that a bargain. This gear makes music. Not big bold stuff, but nice music for the person who is not out to impress the neighbors.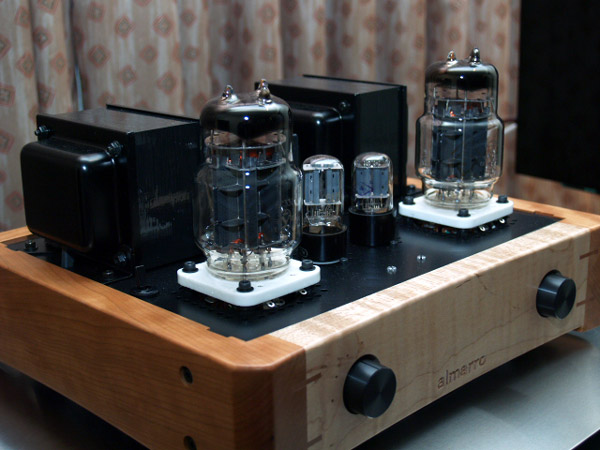 Almarro A318B integrated amplifier $1800.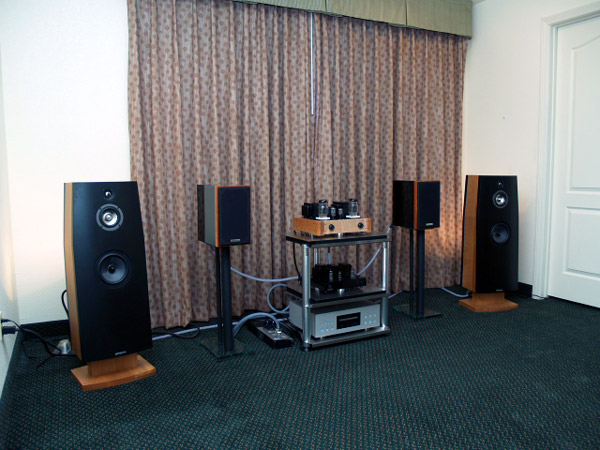 The complete Almarro room.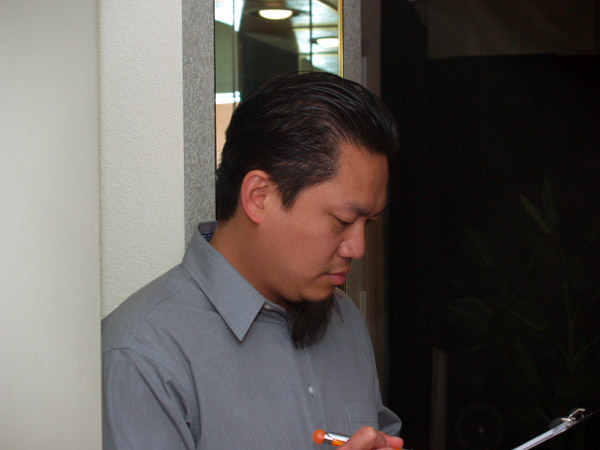 Sean Ta of Artemis Labs dutifully filling out our information sheet.
The Artemis Labs SP-1 $13,000 showing with Verity Parsifal loudspeakers.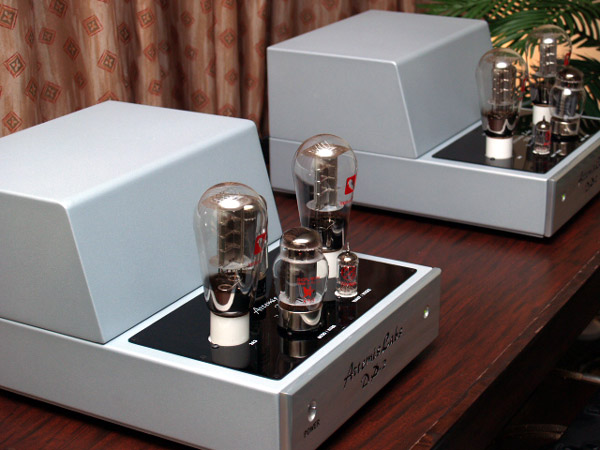 The Artemis Labs DP2 amplifiers $7800.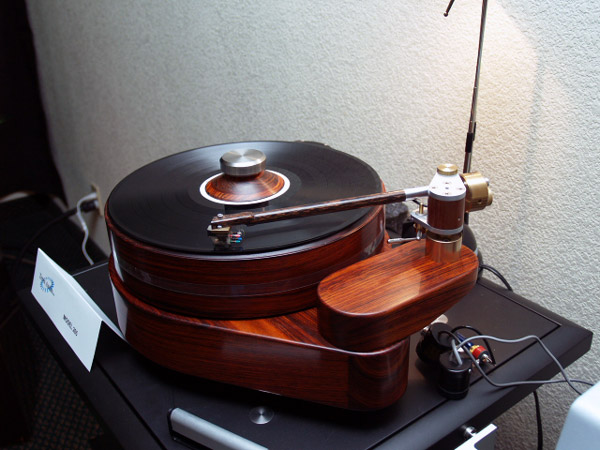 Artemis Labs showed a Teres turntable.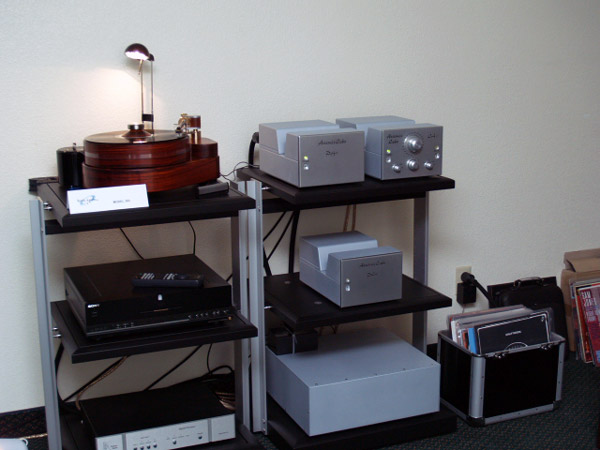 Artemis Labs products including the LA-1 preamplifier $3000, the PH-1 preamplifier $3000, and the PL-1 preamplifier $3500.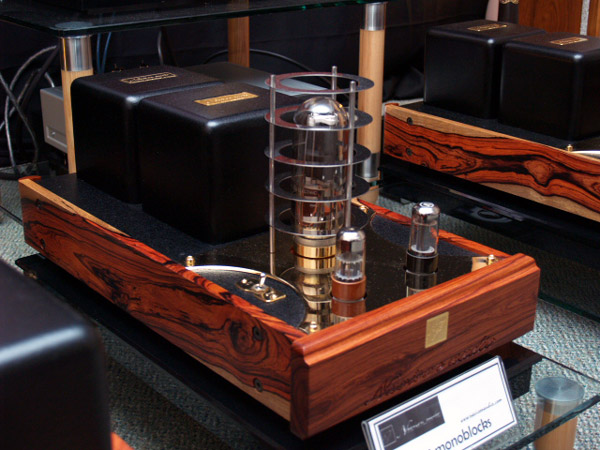 Navison Audio is from Vietnam. They showed the NVS-572 amplifiers $6900. Gorgeous stuff!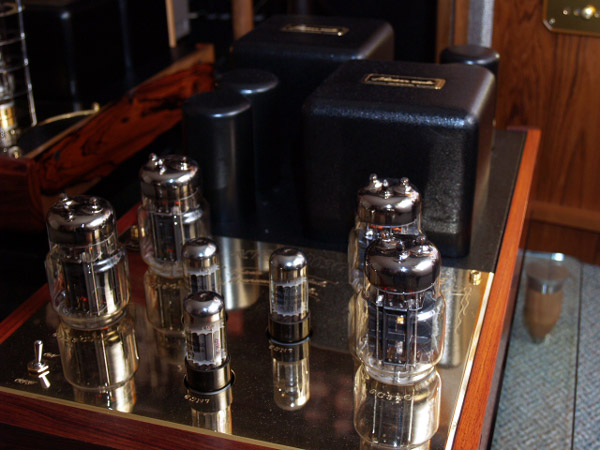 Navison Audio NVS-003G OTL amplifier $8900.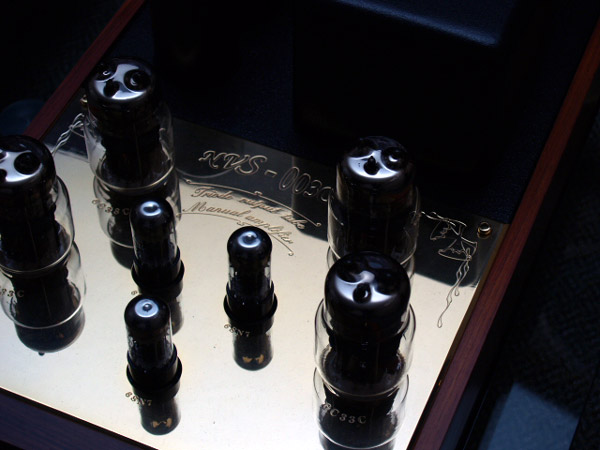 The Navison Audion 003G amplifier.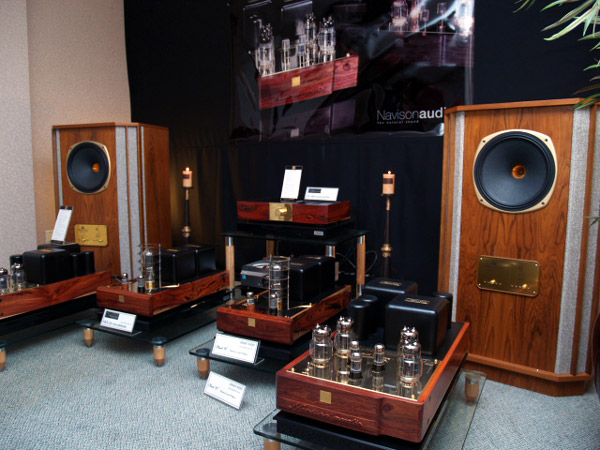 The Navison setup was quite impressive featuring their own amps (as listed above) and Tannoy Yorkminster speakers.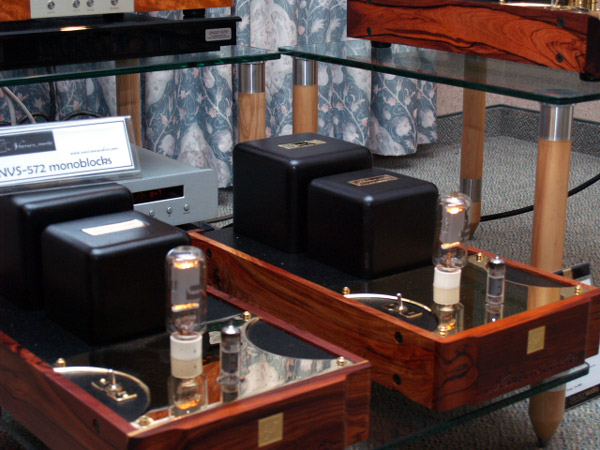 Another view of the Navison NVS572 amplifiers.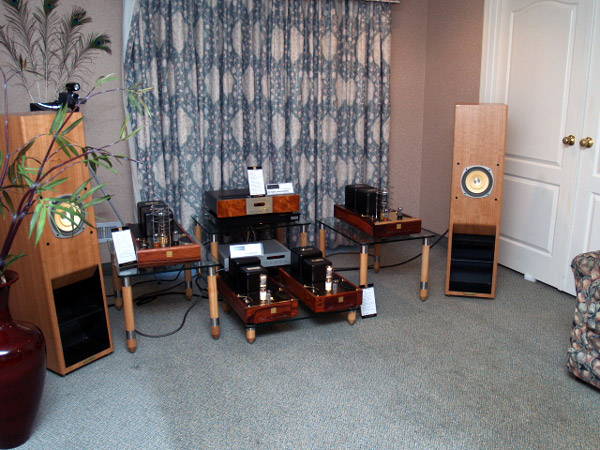 Another Navison set up featuring RL Acoustique speakers.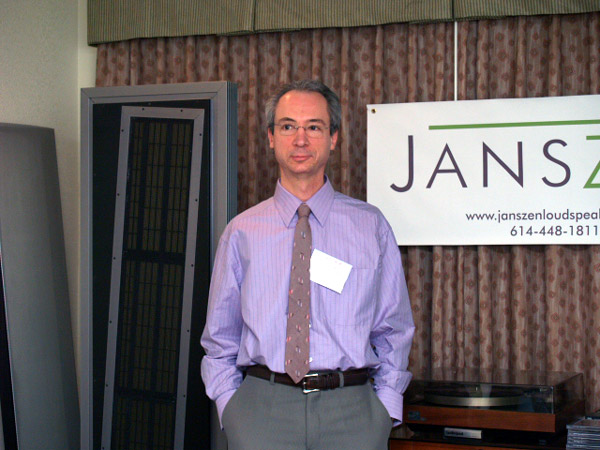 David A Janszen is president of Janszen Loudspeaker company.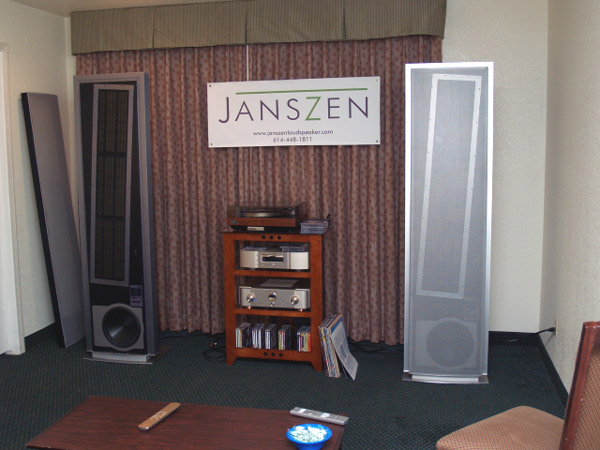 The Janszen One loudspeaker $32,500 showing with Marantz electronics.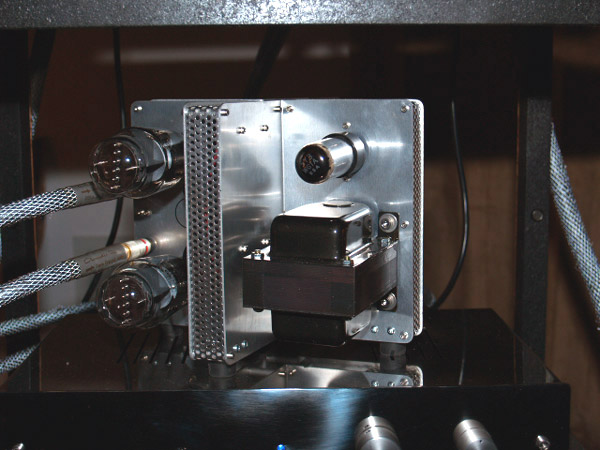 OS Services used the classic Fi-X 2A3 SET amplifier $1100.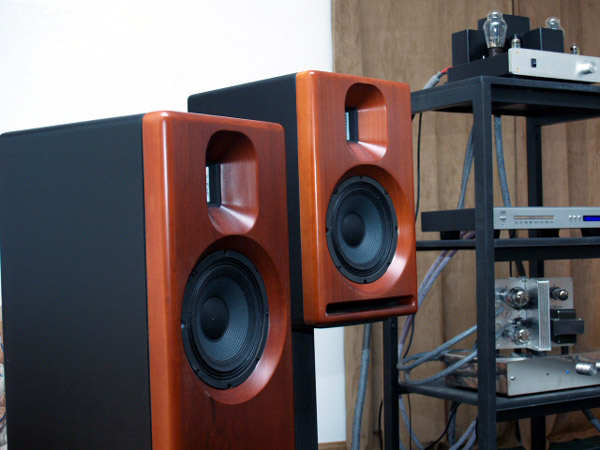 OS Services' Sonist Concerto 2 stand mount loudspeakers $2495 pr and the Sonist Concerto 3 floor standing loudspeakers $3495 pr. Nice and very easy on the eyes... and ears!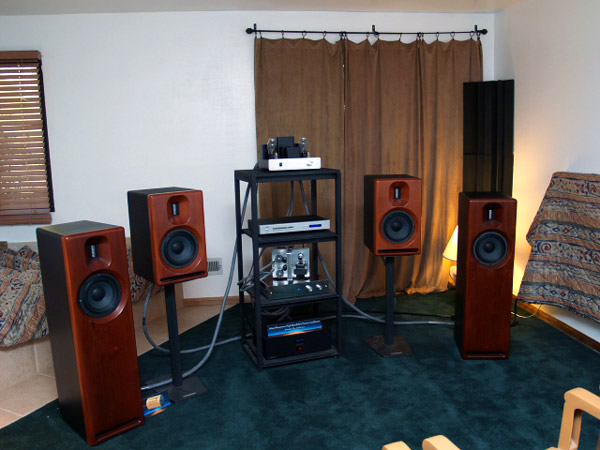 OS Services also showed Royal Device Ella preamplifier, Fi-X 2A3 set amplifier $1100, and Royal Device Sara amplifier $3295, all with Acoustic Zen cabling.