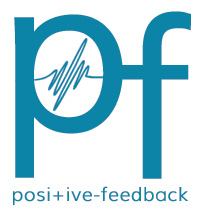 You are reading the older HTML site
Positive Feedback ISSUE 29

january/february 2007
CES - 2007
by Dave and Carol Clark
Page 2, Part 2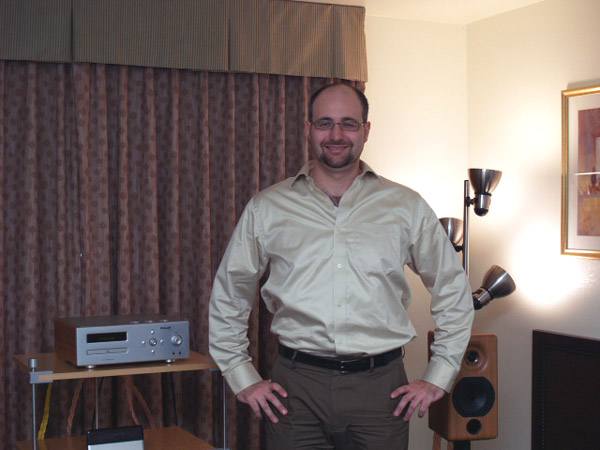 Kevin Whilden of Solar HiFi.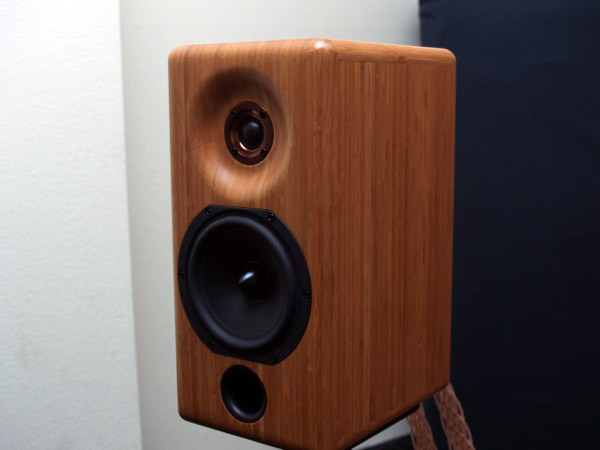 Solar HiFi 5.25" 2-way bamboo loudspeakers $695 pr.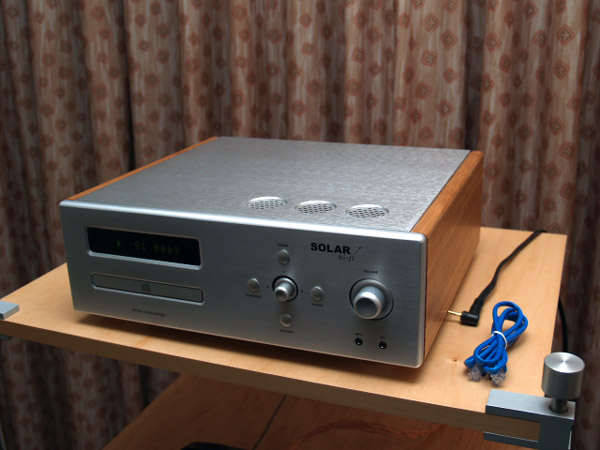 Solar HiFi Luna 125 watts per channel class D CD receiver under $3k complete with speakers as shown here. An all-in-one unit with USB... really cool and not that $$$ for something that can do it all...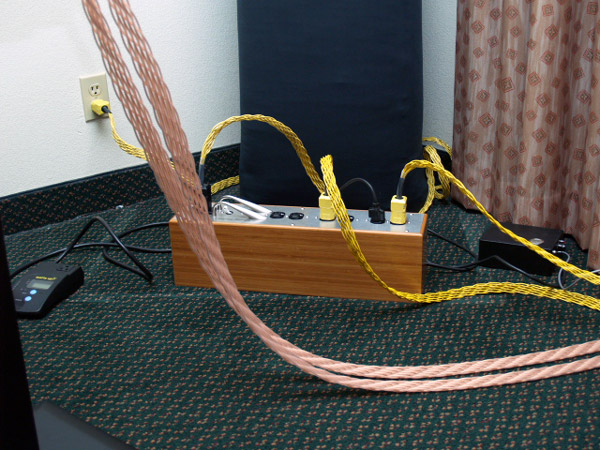 Jena Lab's AC conditioner and cabling...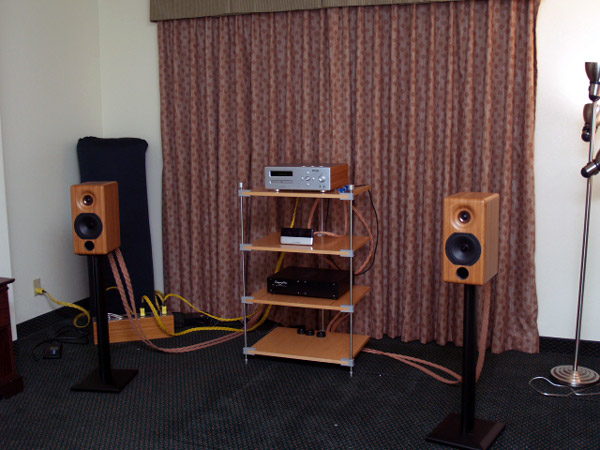 The Solar HiFi system sounded great!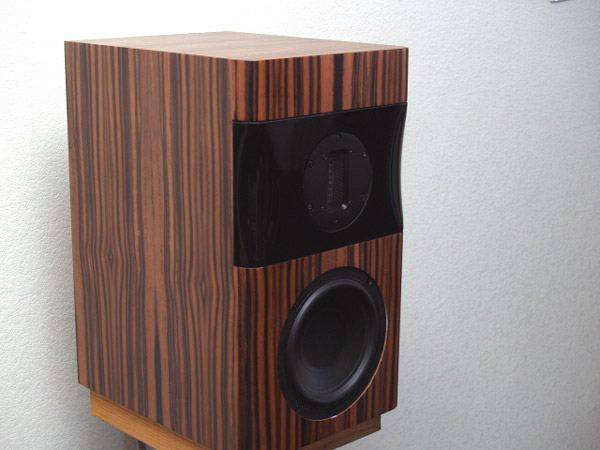 Muse Active system loudspeakers with Hemp Drvers $5995. This room tickled Carol's fancy because through the Slim Devices Squeezebox they played Children of Bodom, Anthrax, and Crystal Method and it sounded fantastic!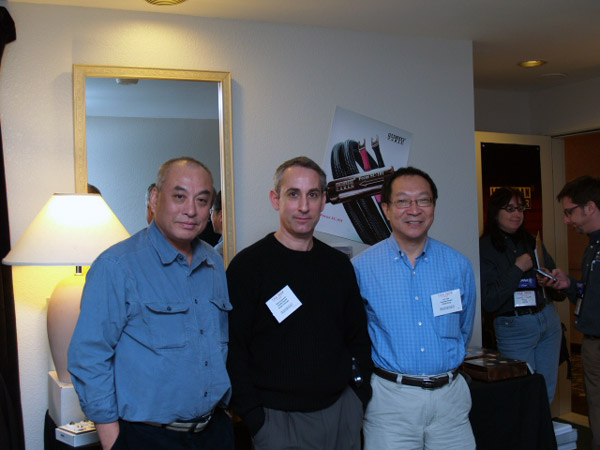 Brian Ackerman of Aaudio Imports with C. S. So and K. T. Hui of TRC Development.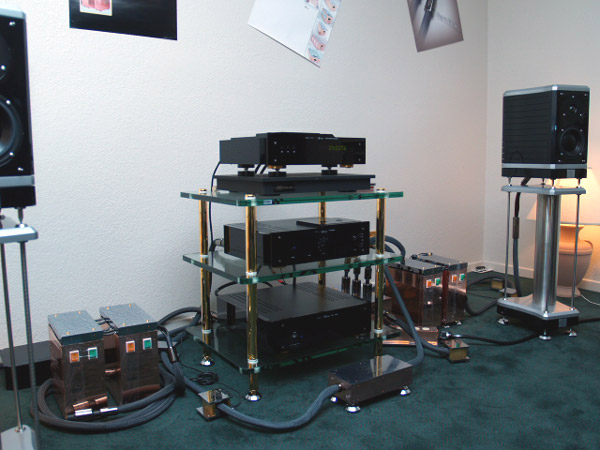 Aaudio Imports with Eventus Audio Metis loudspeakers $7600 pr, Lector CDP-7 tube CD player $4490, Lector ZOE line tube preamplifier $2590, Lector VM-200 hybrid power amplifier $3890, Isoclean accessories, Acapella cabling, and Symposium racks.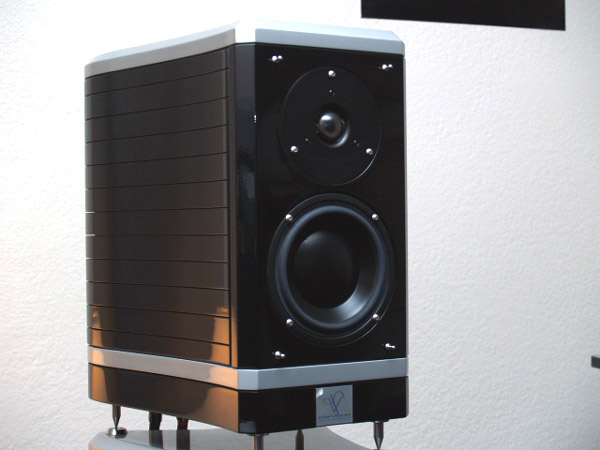 Eventus Audio Metis loudspeakers from Italy.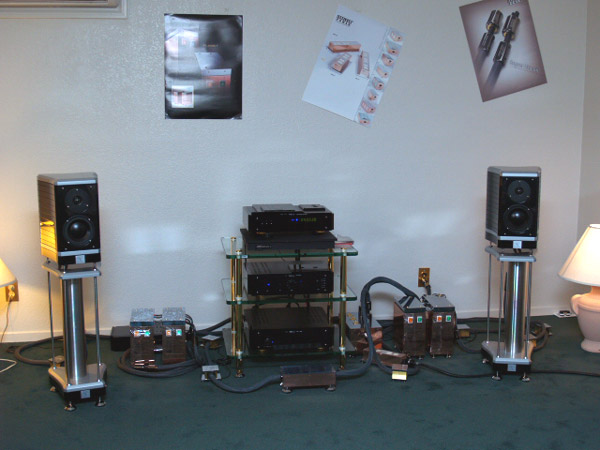 Aaudio Imports with Eventus and Lector.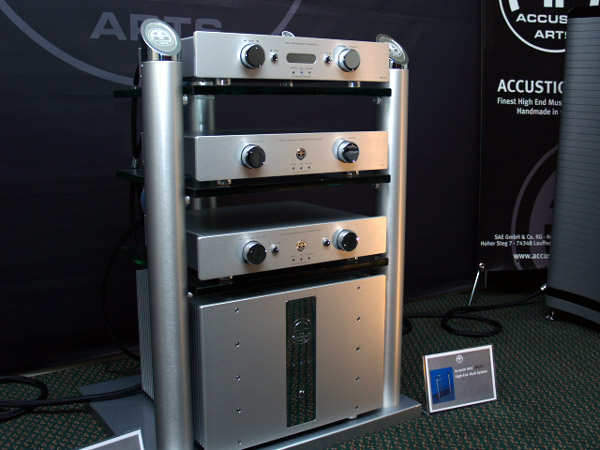 Aaudio Imports showing Accustic Arts Dac 1 MK-4 $7000, Accustic ARts Drive 1 MK-2 $6500, Accustic Arts Preamp 1 MK-3 $5500, Accustic Arts Amp II Mk-2 $13,000, and Accustic Arts Rack 1 $3995.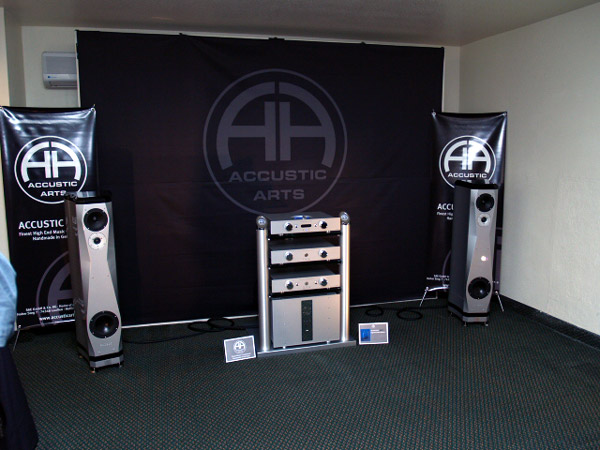 Accustic Arts system shown with Eventus Audio Phobos loudspeakers $13,900 pr.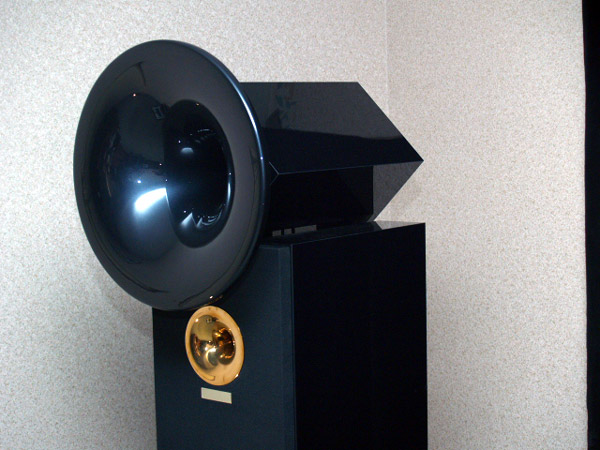 Aaudio Imports showed Acapella High Violon MK3 loudspeakers $48,000 pr.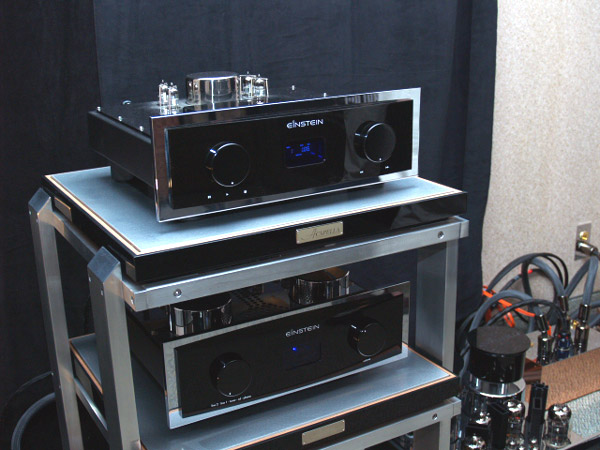 Aaudio Imports showed Einstein The Tube preamplifier $14,500.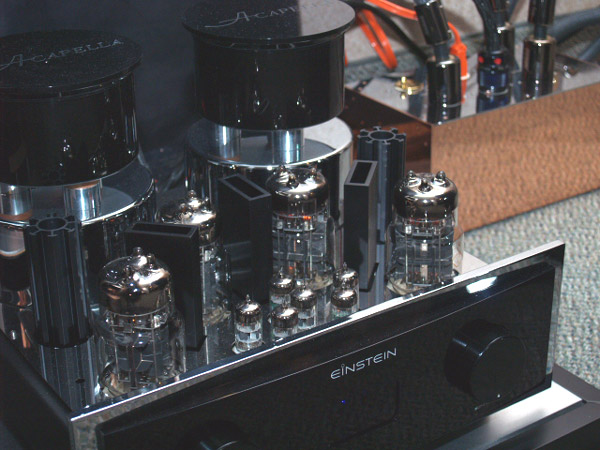 Einstein The Final Cut MK60 OTL monoblock amplifiers $26,000 pr.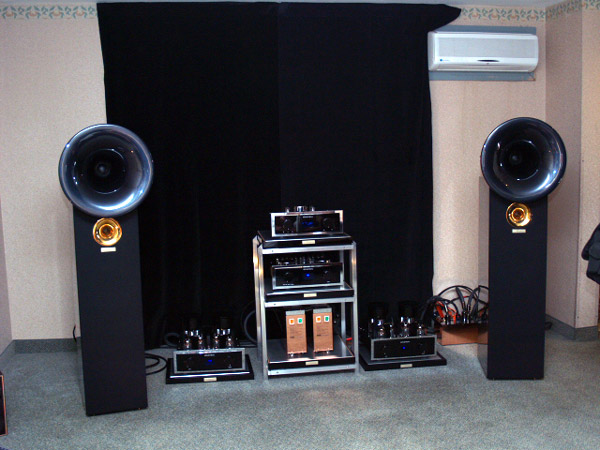 Aaudio Imports Einstein and Acapella system.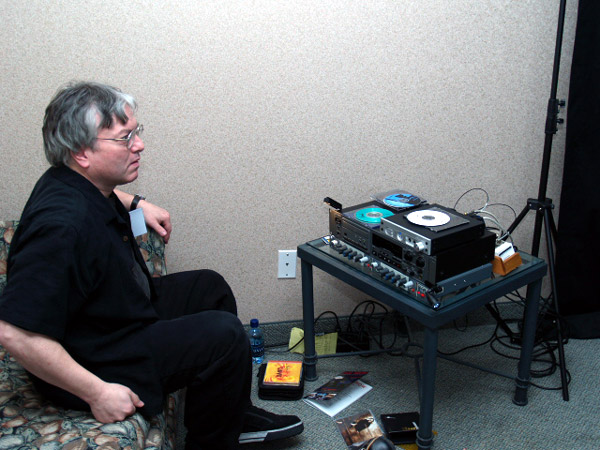 Dave McPherson of Studio Electric.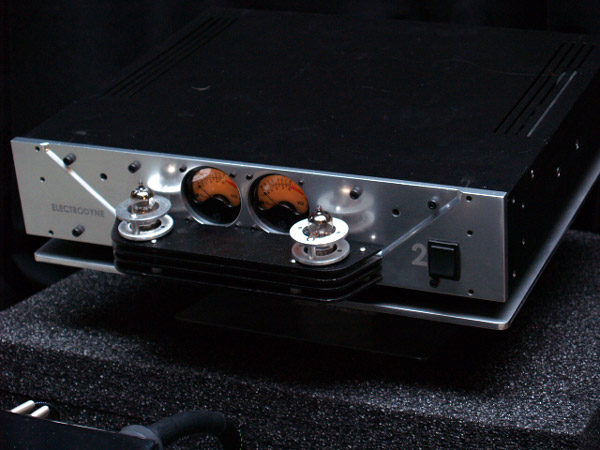 Studio Electric EA2 amplifier $6500.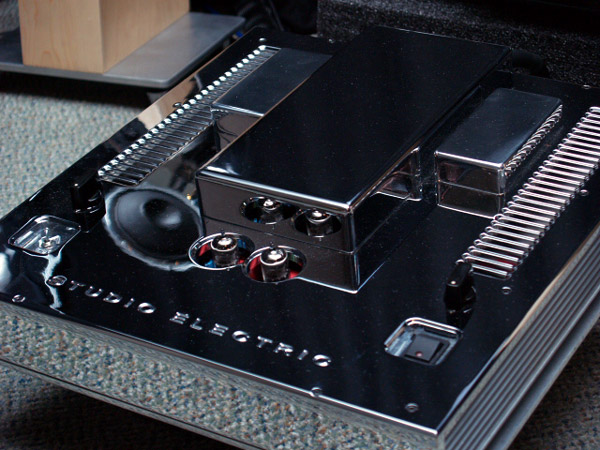 The Studio Electric EA2 amplifier in a different box.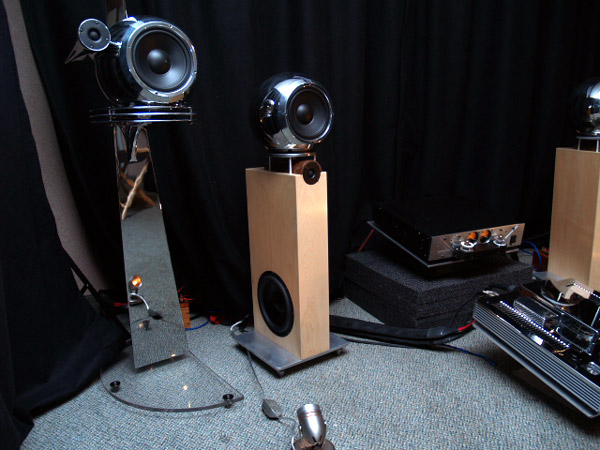 Studio Electric T2 loudspeakers $15,950 and to the right of them are the T3 $6900.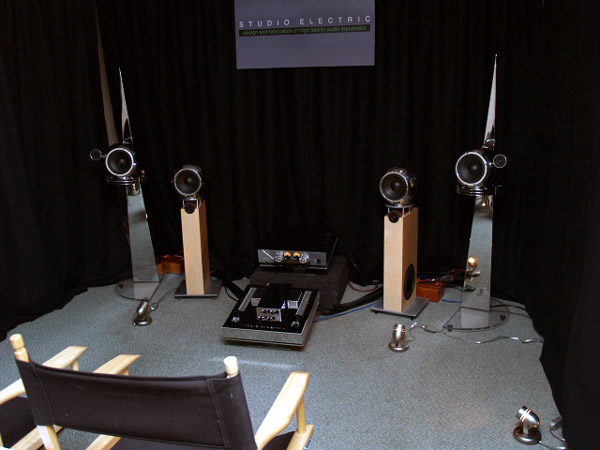 As always, Studio Electric sounds amazing.