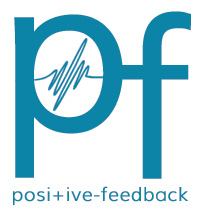 You are reading the older HTML site

Positive Feedback ISSUE

33
september/october 2007
RMAF 2007 - Part 2, Page 2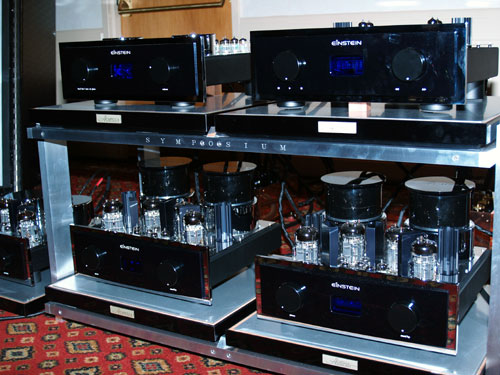 Aaudio Imports with products by Einstein. The Source CD Player $15,200, The Tube MKII preamplifier $15,700, and The Final Cut MK60 amplifiers $29,600 a pair.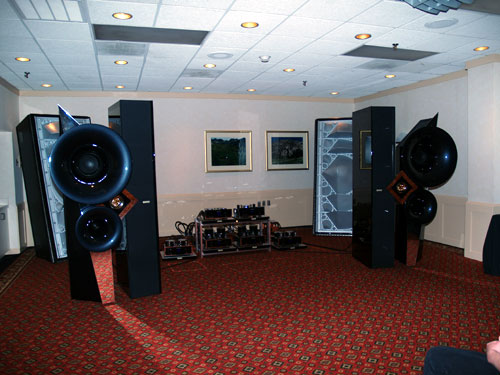 Aaudio Imports also showed Acapella Triolon Excalibur loudspeakers $170,500 a pair.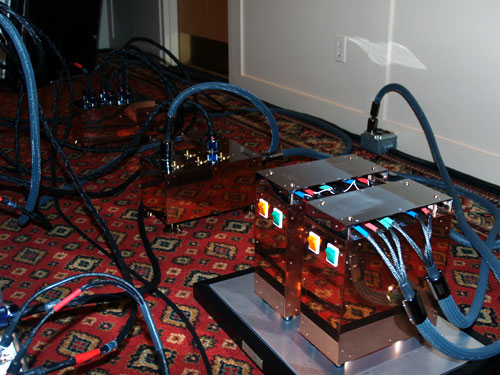 Aaudio Imports featured Isoclean products to clean the AC.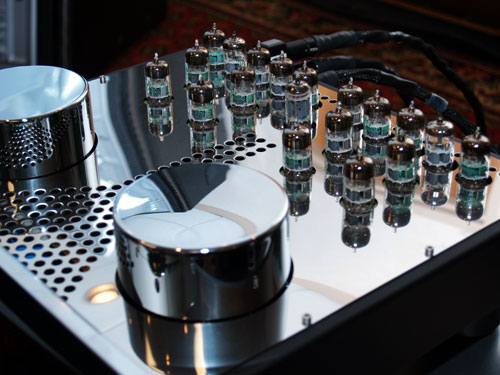 Detail of the Einstein amplifiers.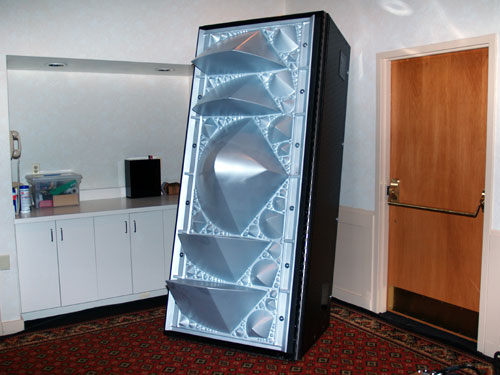 Golden Acoustics sonic equalizing panels were on display in the Aaudio Imports room. Not something that would work in just any room.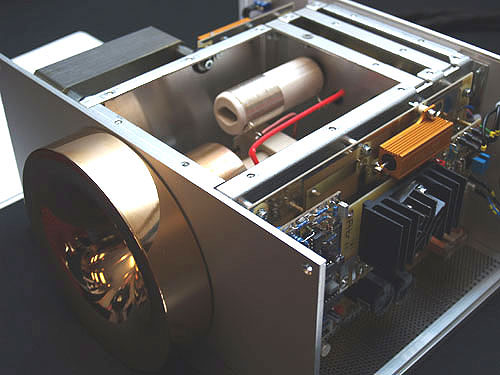 A close up of the Acapella Triolon Excalibur's plasma tweeter.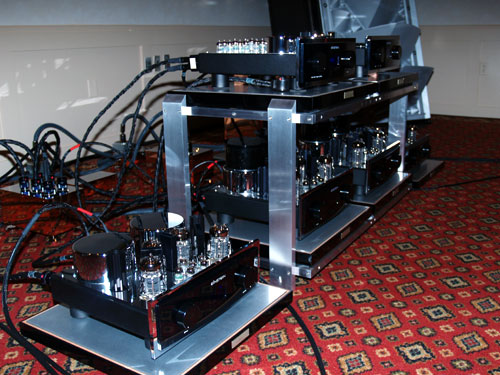 Aaudio Imports with Symposium Precision Rack Frame $6500.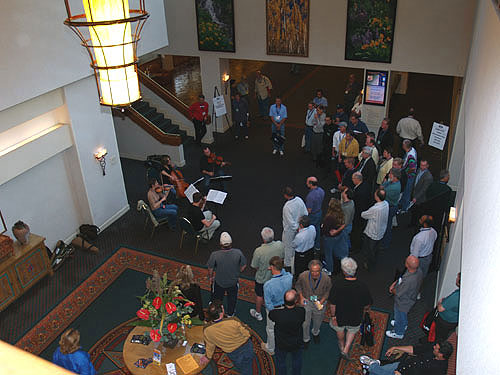 Some of the most enjoyable music of the show, a Chamber Group in the lobby near the Tower.
Vivid Audio loudspeakers with Luxman and XLO cables in the On a Higher Note/Music Giants/XLO room. The Luxman L-590A full-featured integrated features 30-watts pure Class-A at $9K.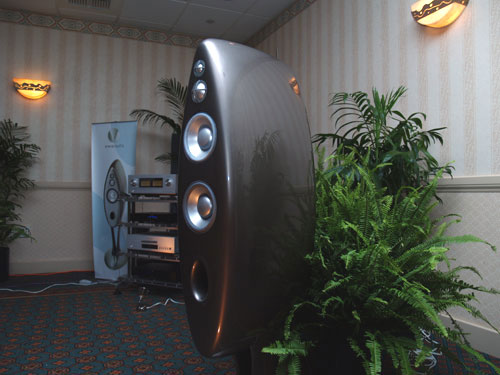 The Vivid K1 loudspeakers.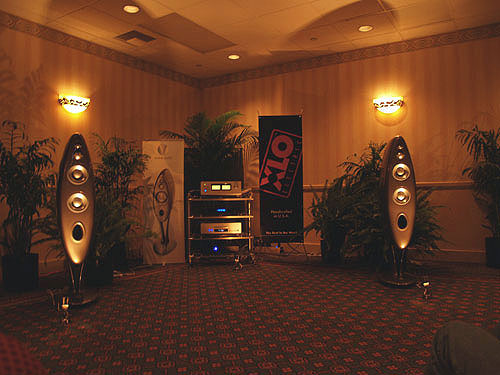 This was one of the best sounding rooms of the show, and we stopped in here more than once. Vivid loudspeakers, XLO cables, and Luxman. Even better they played "real" music ....a rest for sore ears.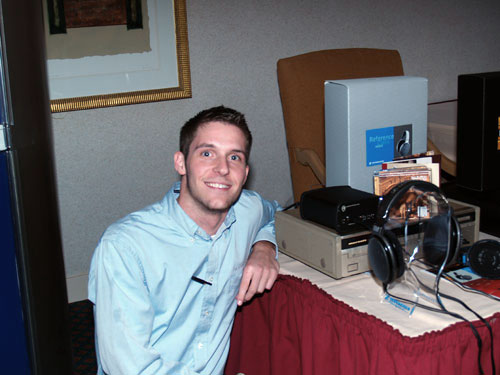 We see this nice young man from Sennheiser every year. Unfortunately I neglected to snag a card from him.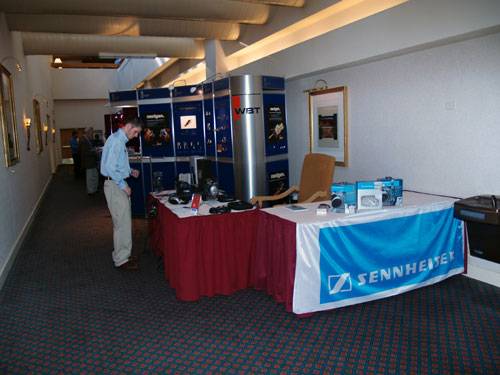 Sennheiser with a nice display of products.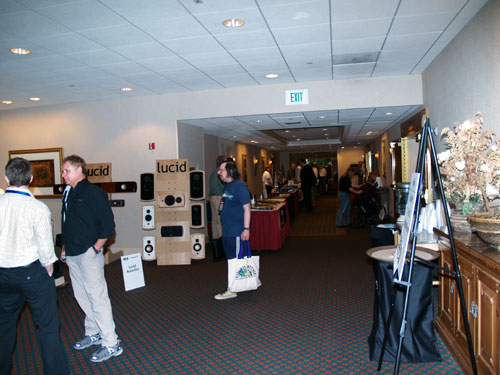 Down this hallway were lots of interesting products.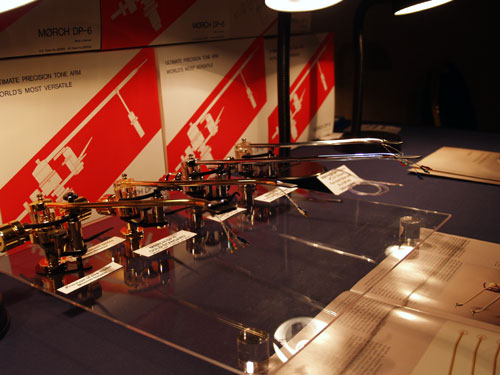 Tonearms.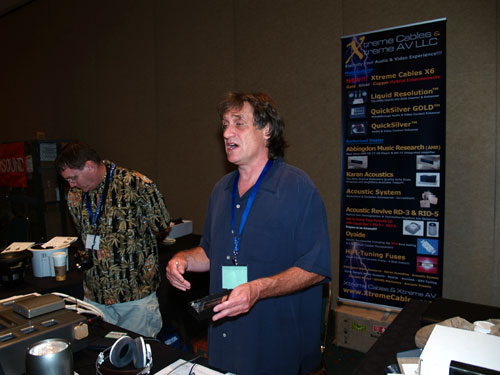 Brian Kyle from Xtreme Cables, dapper as usual.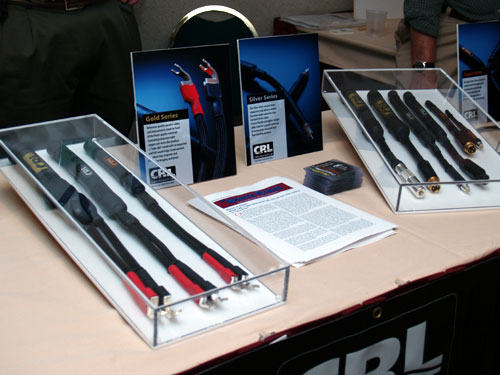 Cable Research Labs had a static display with very serious plans to be active at CES....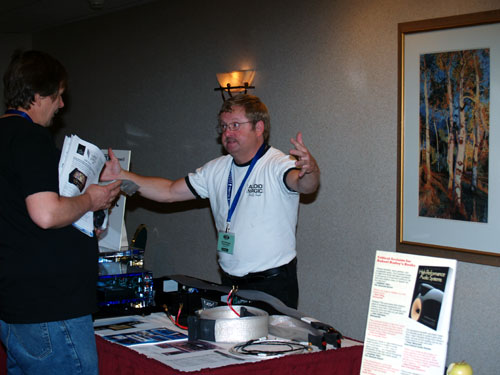 Jerry Ramsey of Audio Magic. Once again offering outstanding audio and chair massages. My cables are this big!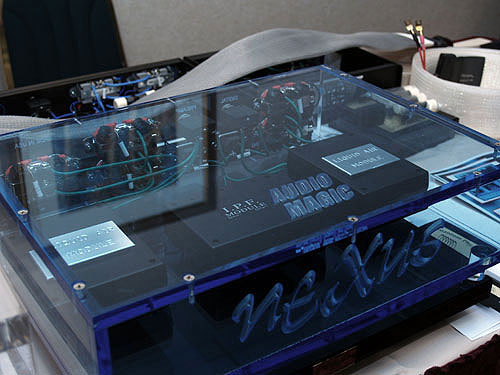 New product from Audio Magic, the Nexus AC conditioner. Jerry is going the all plexi route for his cases with new technology and way improved performance.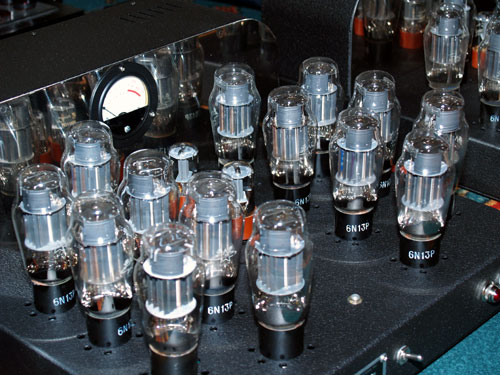 Atma-Sphere's tubes all in a row.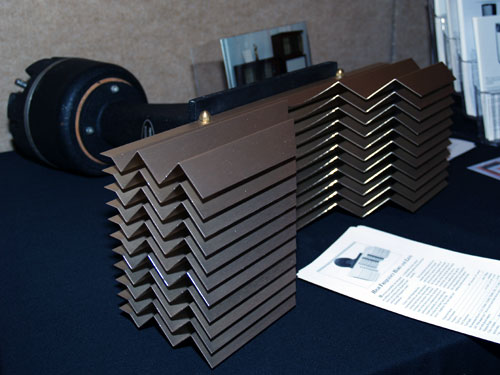 The tweeter horn-lens assembly.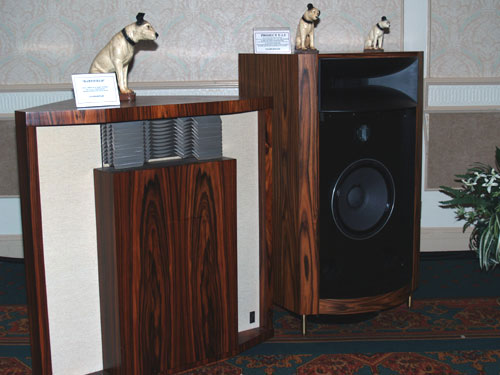 Classic Audio Reproductions loudspeakers.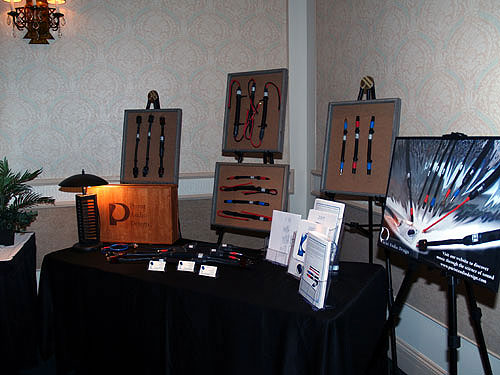 Purist Audio Design Cables.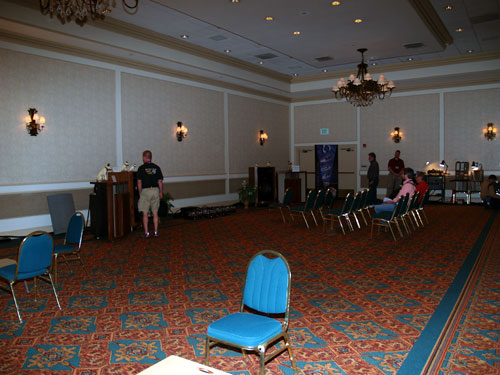 Tri-Planar, Purist Audio Design, and Atma-Sphere had a great sounding room.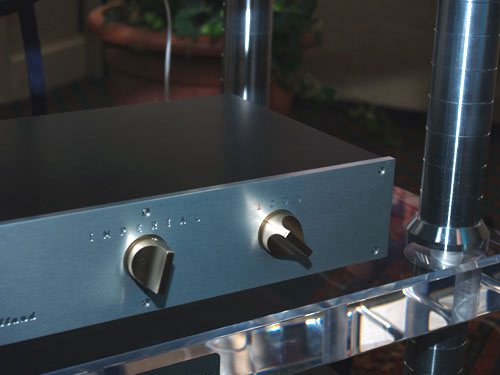 deHavilland had a new line stage on display.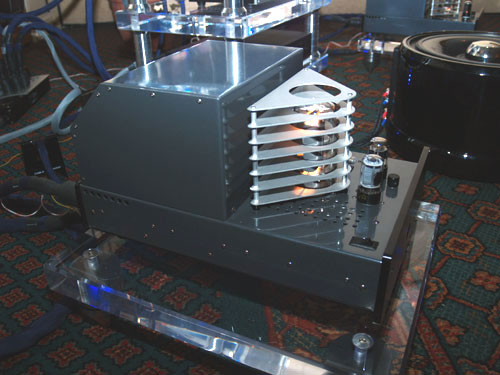 deHavilland amplifiers are a work of art, and sound great too.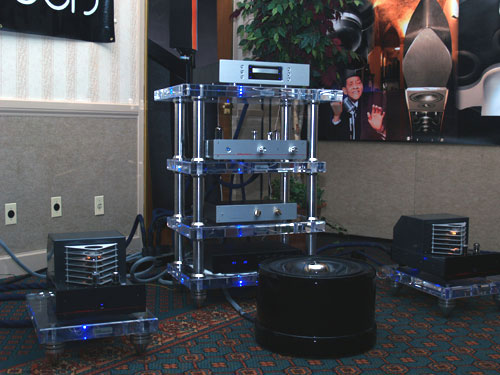 Wilson Benesch showed with deHavilland and was wired with Kubala-Sosna cables. Wilson Benesch showed their new Trinity stand-mount minis with the Torus Infrasonic Generator (center). This "sub-woofer" is very unique and really did its stuff. This room sounded quite stellar too.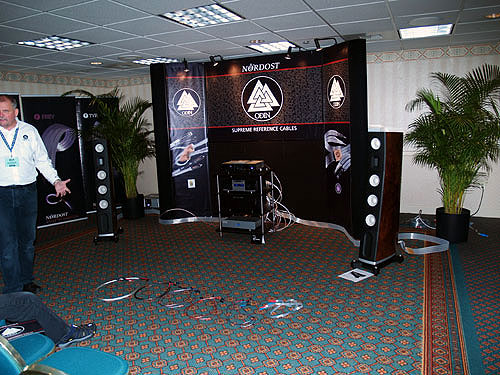 Lars of Nordost Cables is always ready to demo their cables.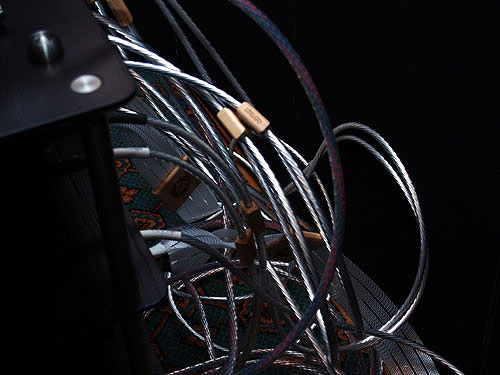 A tangle of great sounding Nordost wires.