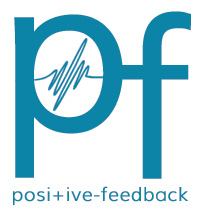 You are reading the older HTML site

Positive Feedback ISSUE

35
january/february 2008
CES 2008 - Part 1
by Dave and Carol Clark
Ah yes, another CES... make that 14 and counting. Getting older, we are that is, so getting the show done in four days is not as easy as it used to be! Not a lot of time to sit and listen, so we are omitting any serious attempt to say who sounded like this or that... but for the most part nothing stood out as being really dreadful.
Which means that this time the show report is more about images (of gear and people) with some information, but, well... if something stirs your fancy you can search the web to learn more.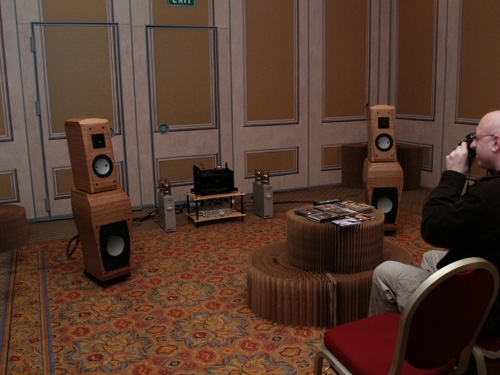 Lominchay loudspeakers with diamond tweeters. Very pretty.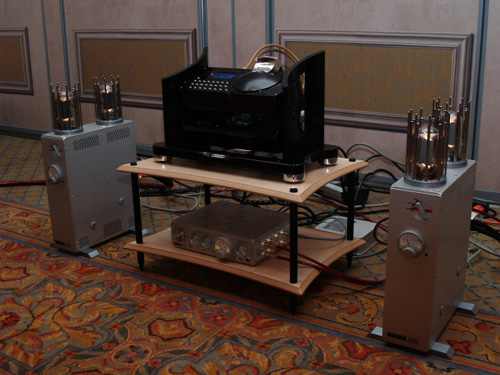 Nagra Electronics Chord DAC and transport. Also very pretty!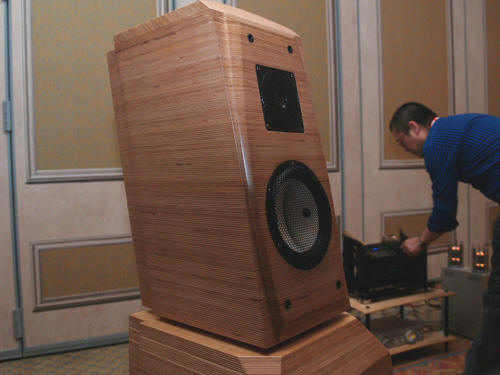 The Lominchay Chagall loudspeakers. Wow, talk about craftsmanship, this stuff is stellar!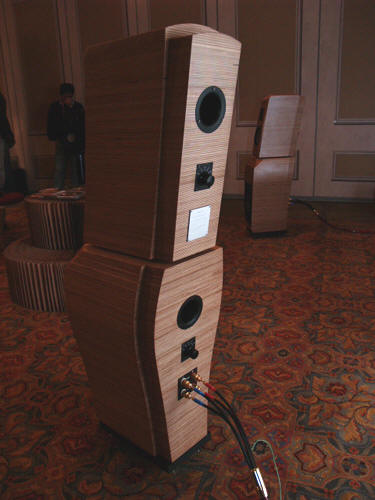 From the rear.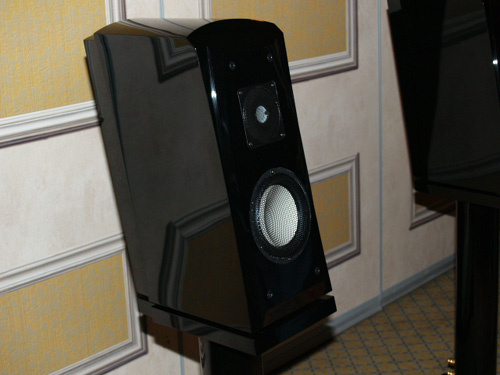 The Lominchay Degas loudspeakers with ceramic tweeters.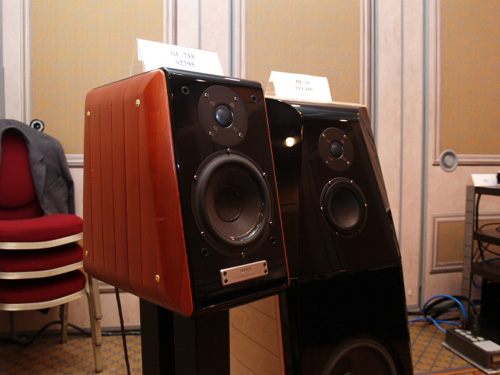 Usher Audio loudspeakers with JPS cables.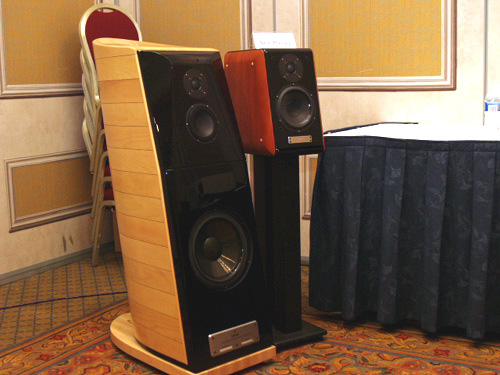 More Usher Audio loudspeakers.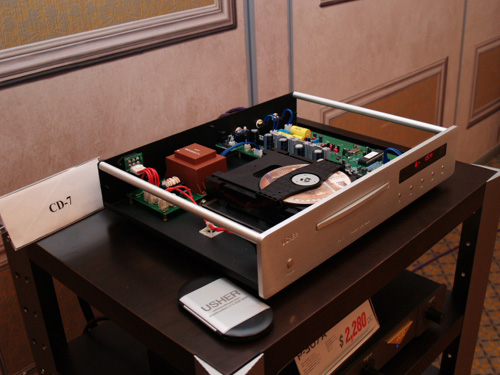 Usher Audio CD-7 CD player. Very nice and reasonably priced... actually for the money, it is a steal.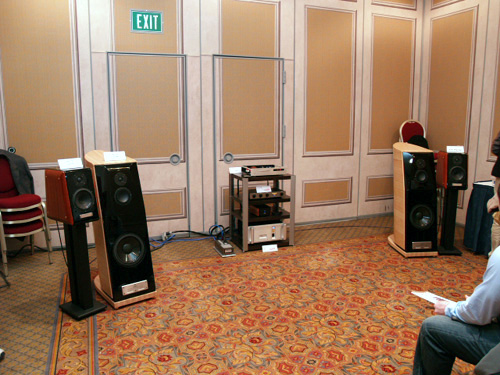 The Usher room wired with JPS cables.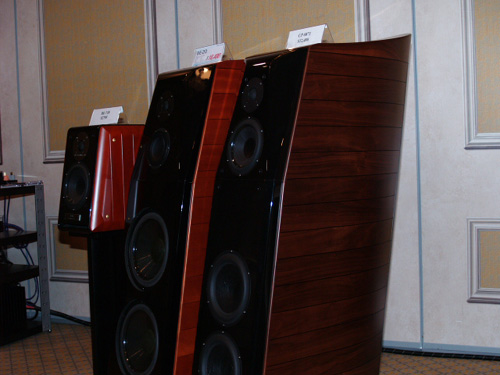 And more Usher loudspeakers.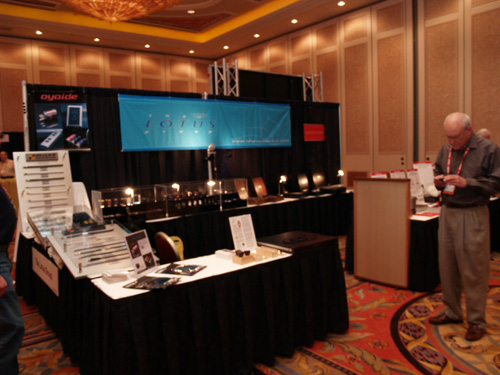 The Lotus Group with all that Joe carries... Acoustic Revive, Acrolink... etc.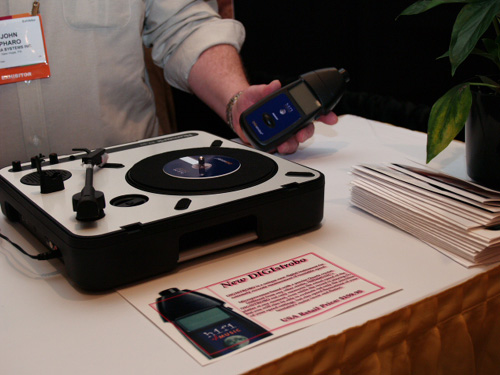 Ultra Systems showing their new strobe scope for turntables.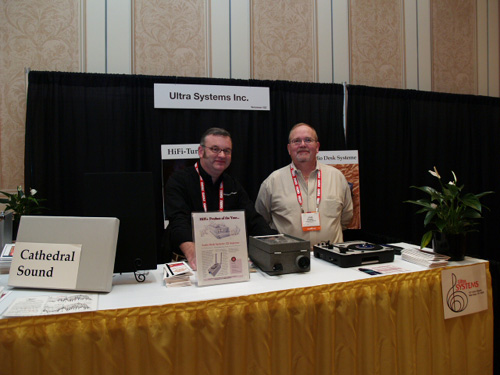 Ultra Systems Inc John Pharo and Joe Santa Maria.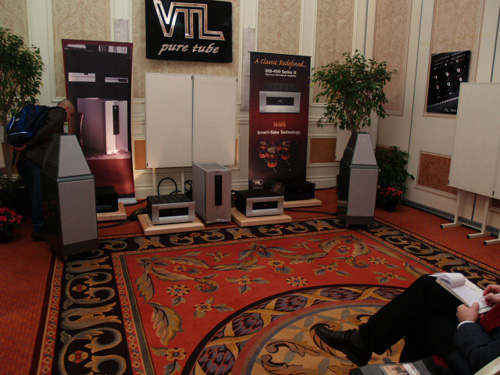 VTL with Wilson loudspeakers.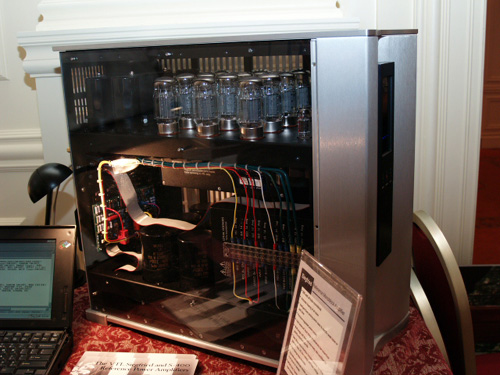 The guts of a VTL amplifier.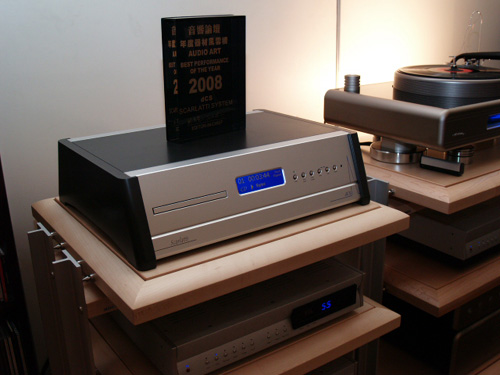 DCS Scarlatti in the VTL room.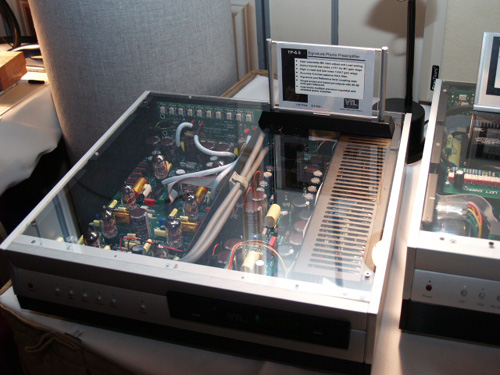 The new VTL phonostage.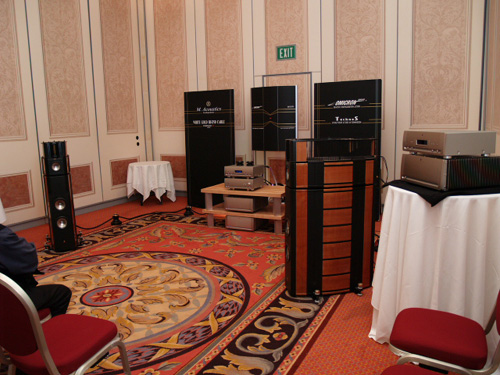 This room (Katli Audio) features Parasound products, Omicron Group, and Extreme Audio SRL.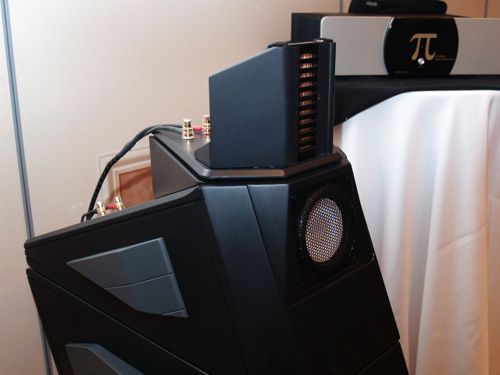 M Acoustics Eclipse 2.3 Evo Loudspeakers.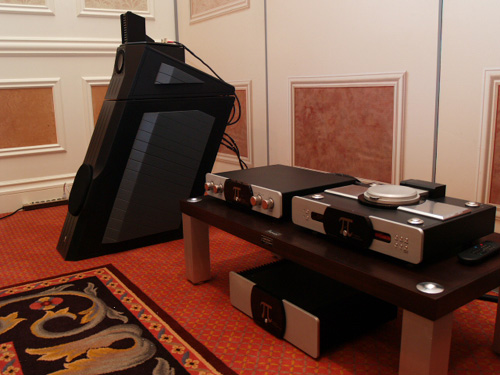 Omicron Electronics with te Eclipse loudspeaker... very scary... sort of angry, mean robot.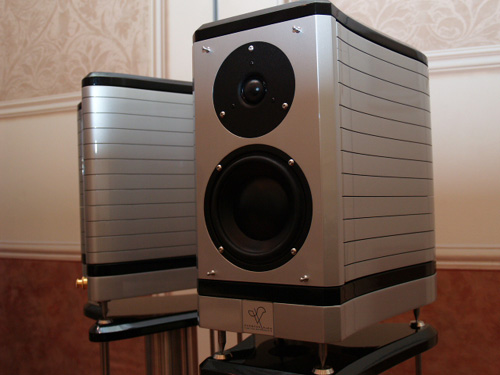 Eventus Audio Metis loudspeakers from Italy. Wow...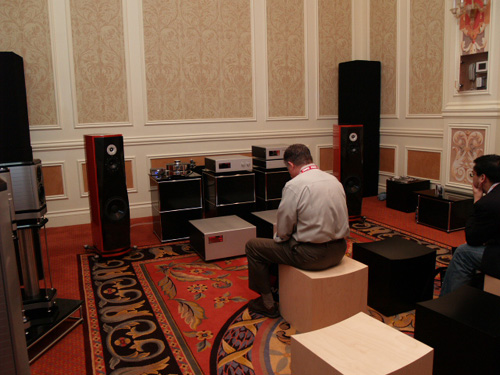 Eventus Audio with Spemot AG electronics from Switzerland.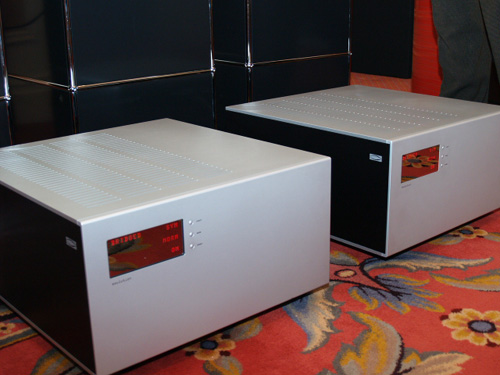 Spemot AG Solution 700 amps. Can you say big?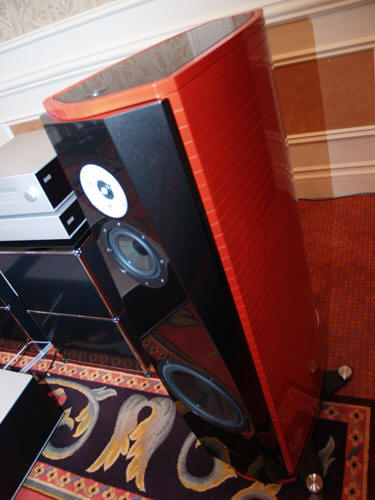 Eventus Nebula Loudspeakers. Really WOW.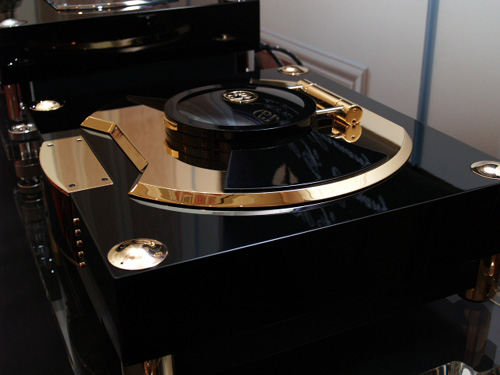 MBL of America transport.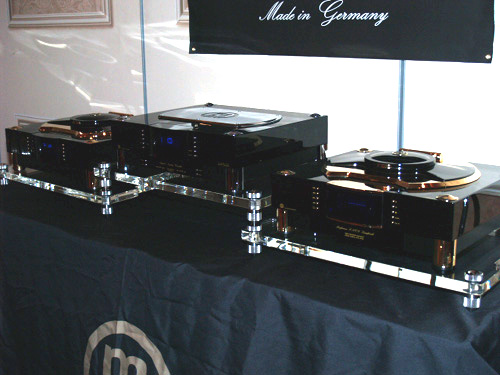 MBL Electronics.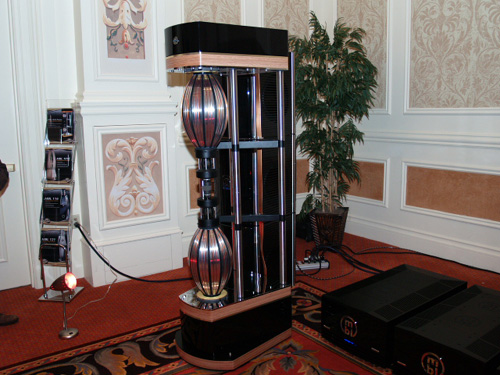 MBL 101 X-Treme loudspeakers.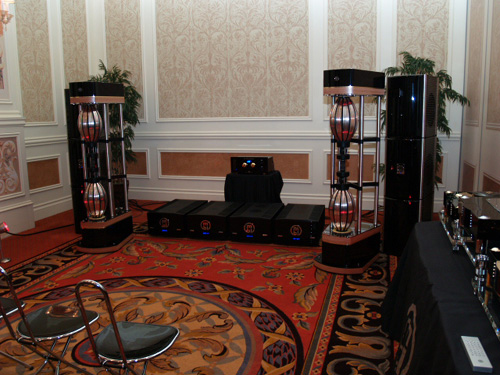 The complete MBL system.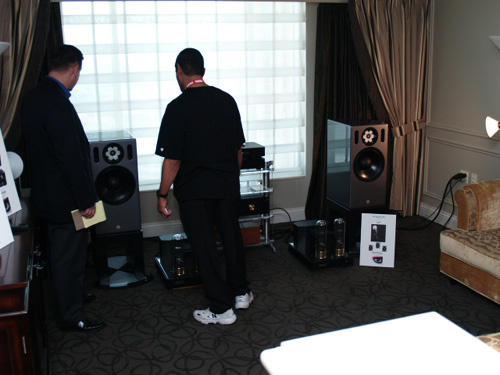 KR Audio and Escalante Design.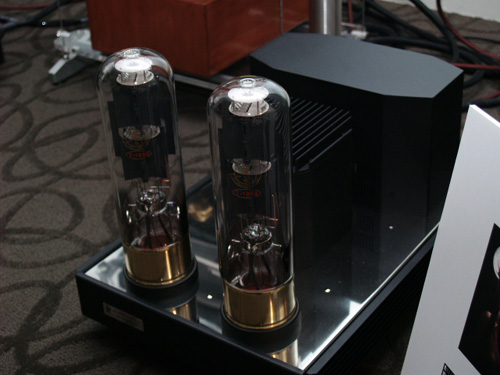 Kronzilla 1610 amplifier.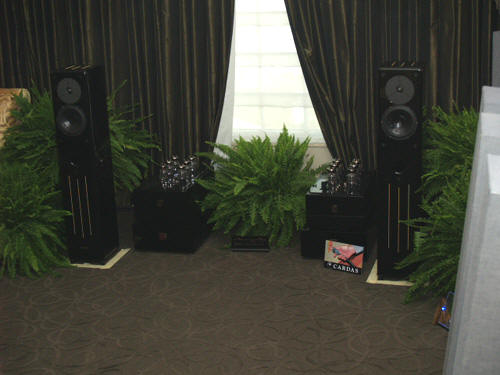 Merlin Music Systems, Joule Electra, and Cardas Audio.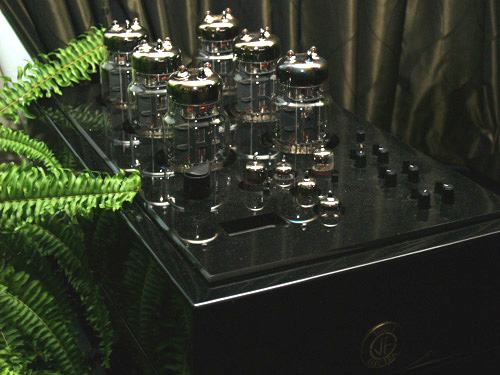 Joule Electra tube amplifier.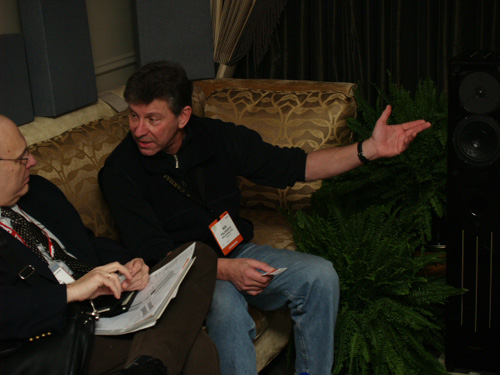 Bobby Palkovic of Merlin.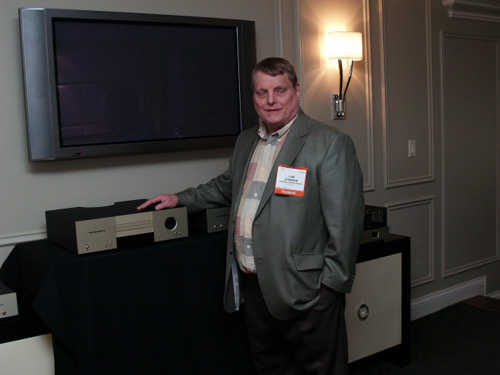 Lew Johnson of Conrad Johnson.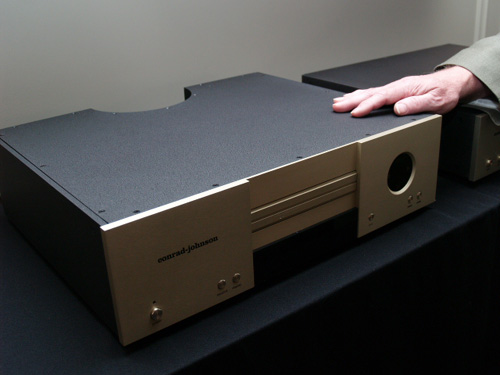 The new $5k phonostage Conrad Johnson, with the tubes showing (see below).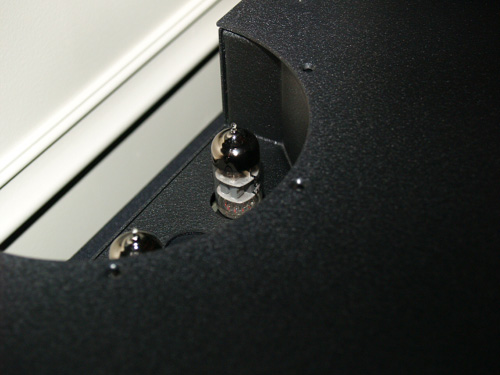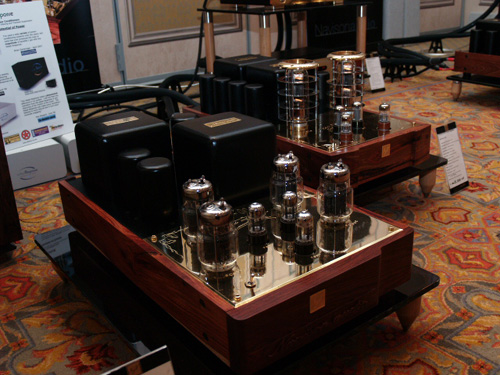 Navison electronics. Really gorgeous stuff. And it sounds good too!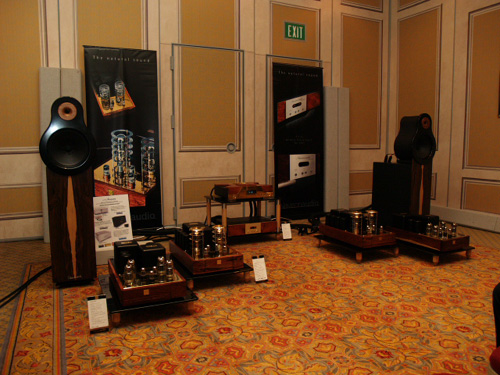 Navison electronics and loudspeakers.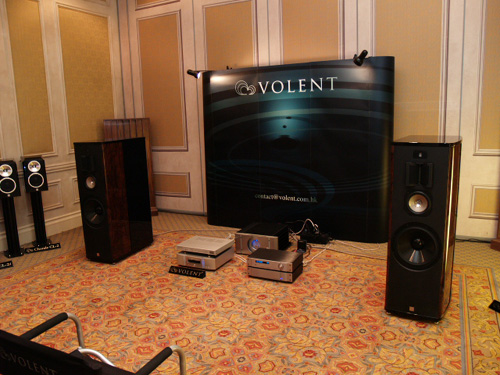 The Volent Paragon VR4 loudspeakers with Pass electronics.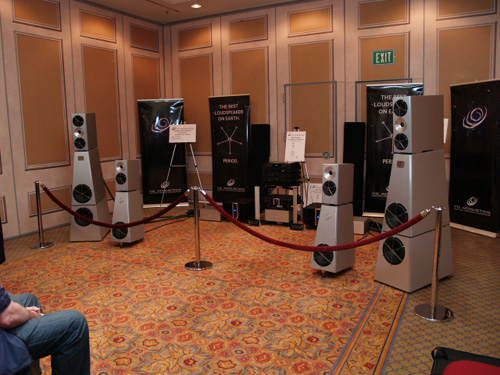 YG loudspeakers with DCS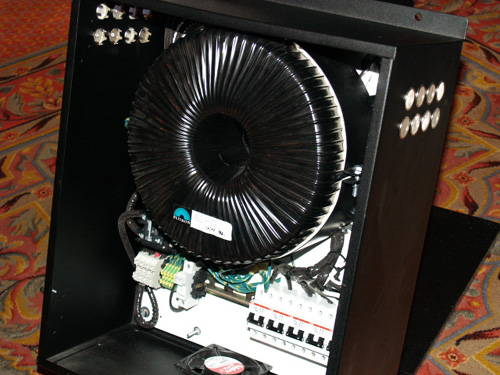 Transformer inside a power-line conditioner. Muy grande.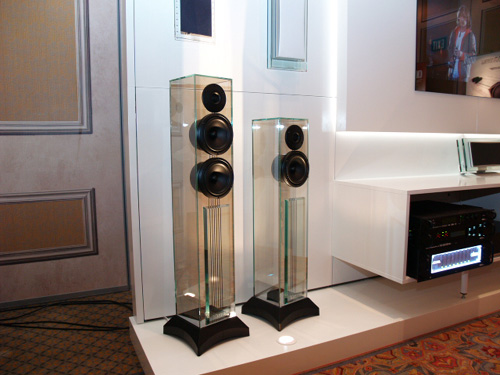 Waterfall Audio loudspeakers are made out of glass!