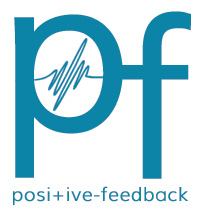 You are reading the older HTML site

Positive Feedback ISSUE

35
january/february 2008
CES 2008, Page 2
by Dave and Carol Clark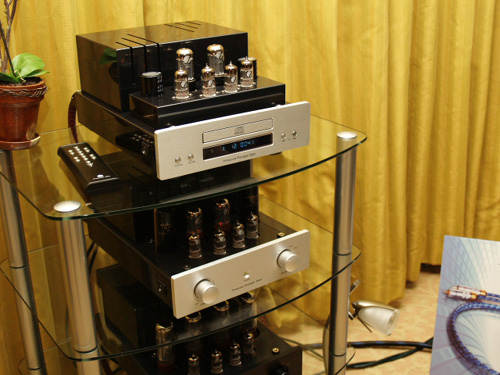 Prima Luna's new tube CD player.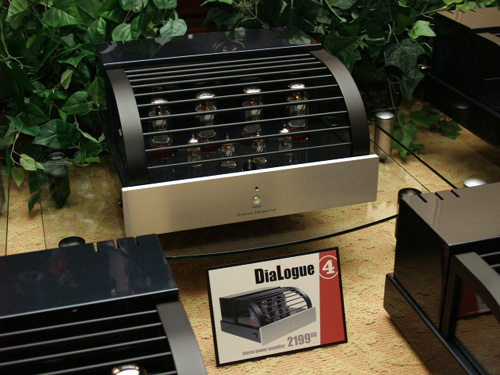 Prima Luna new line of amplifiers.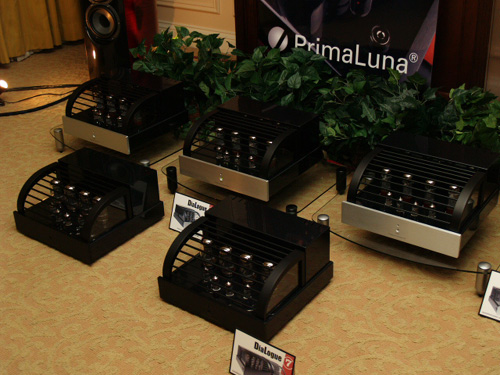 More Prima Luna amplifiers.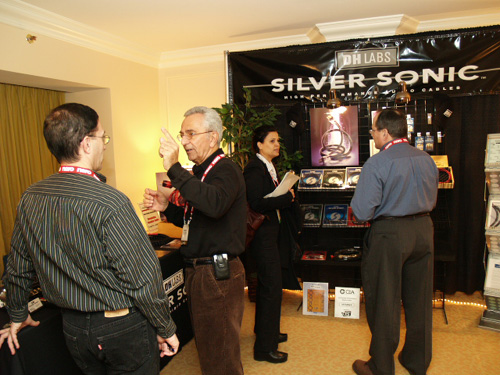 DH Labs showed with Upscale Audio and Prima Luna ... that is Greg to the far left and Terry Rossen to the far right.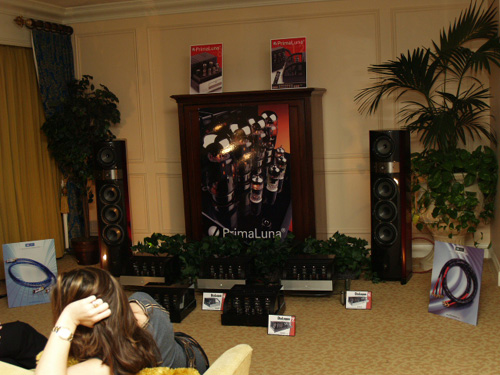 Prima Luna system.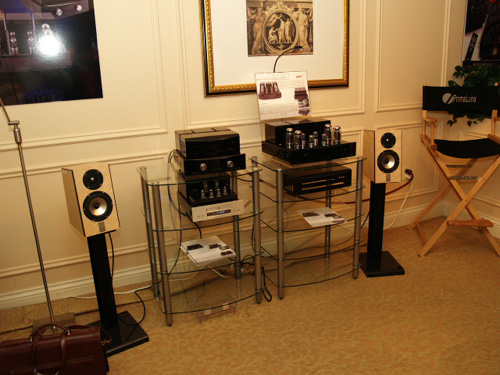 A smaller Prima Luna system.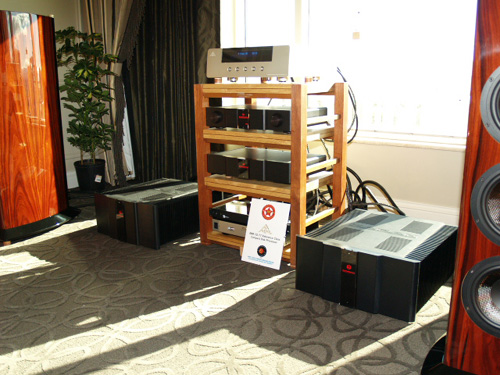 Avatar Acoustics showed Acoustic Systems loudspeakers and Karan Acoustics amplifiers and AMR electronics.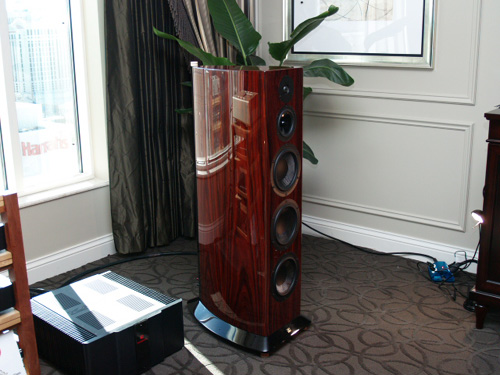 Acoustic Systems Tango loudspeakers.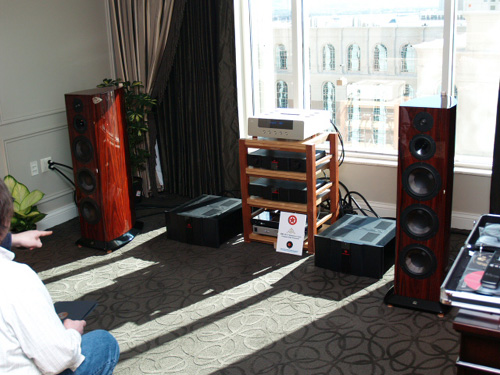 Acoustic Systems Tango loudspeakers and Karan Acoustics amplifiers.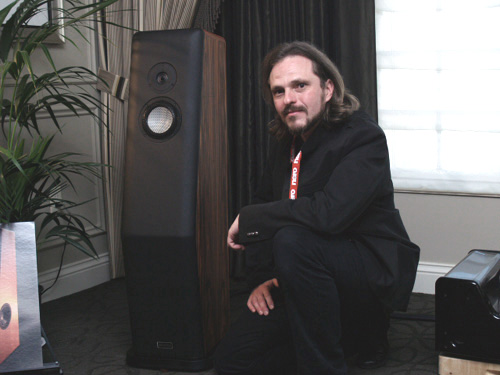 Andreas Friedl of Trenner & Friedl with the Miles loudspeakers.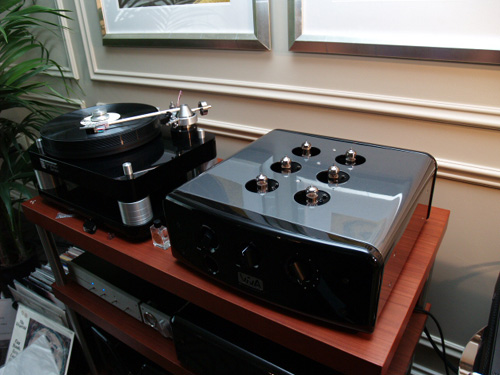 Basis turntable and Viva Linea F preamplifier.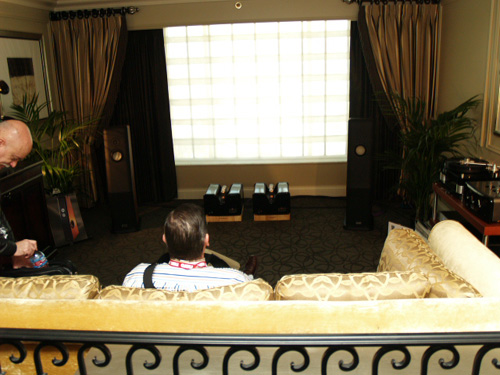 Trenner & Friedl room with the Viva electronics.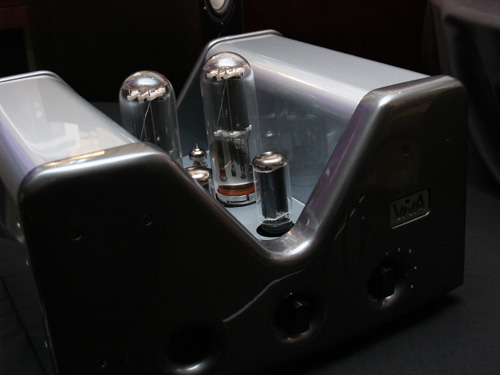 Another gorgeous Viva product.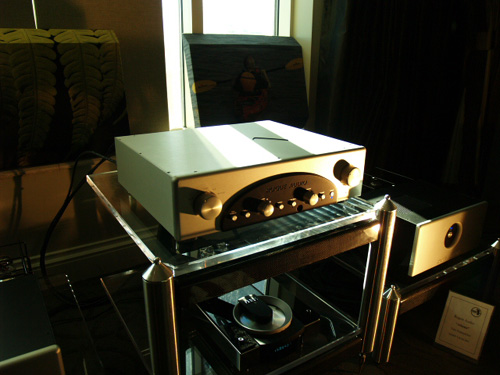 Rogue Audio Hera preamplifier.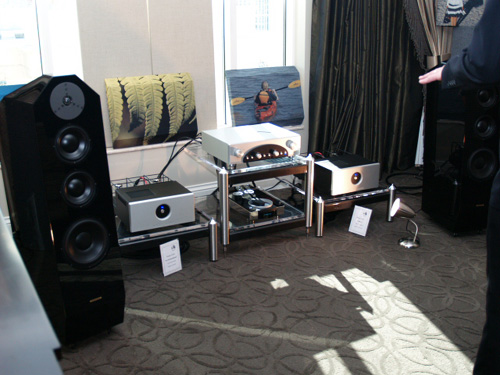 Rogue Audio M150 monoblock amplifiers with Eggleston Works Nine loudspeakers. Room treated with Echo Buster room treatments.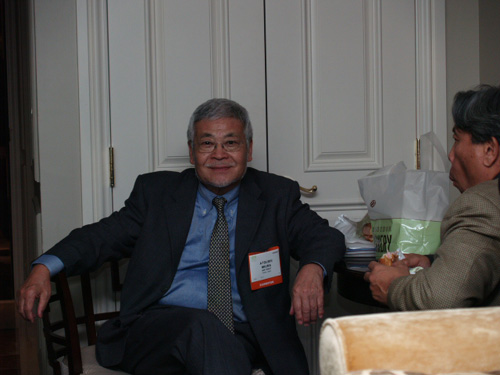 Mr. Mura of Air Tight.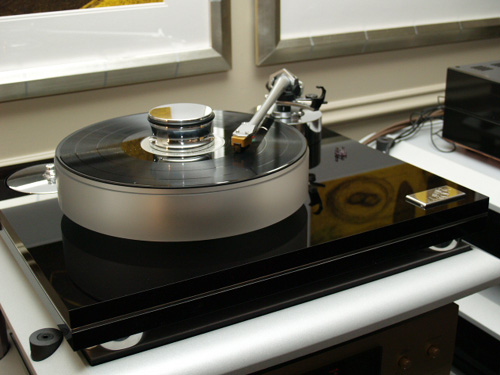 Transrotor turntable.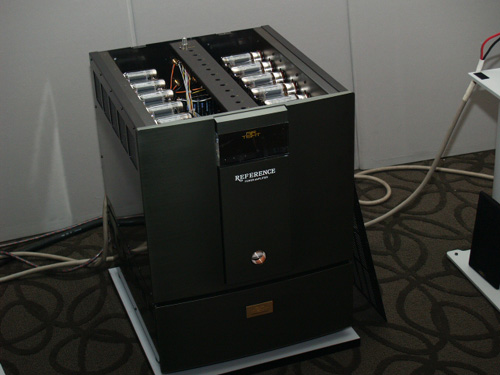 The statement Reference Air Tight amplifier.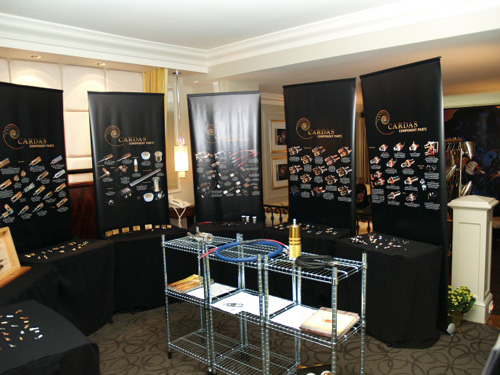 Cardas cables, in the ...Cardas room.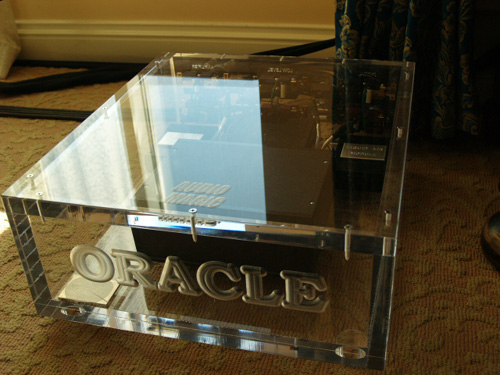 Cary Audio used the Audio Magic Oracle to clean the AC.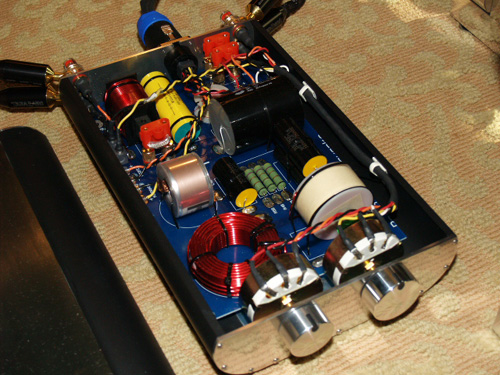 The crossover for the Proclaim loudspeakers used in the Cary room.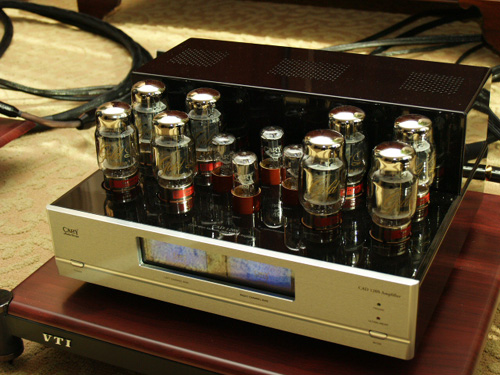 Cary Audio's CAD 120 stereo amplifier.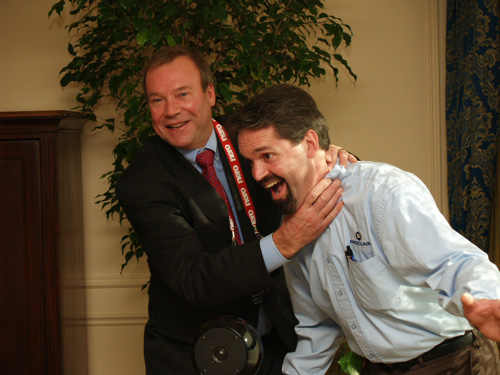 Dennis Had of Cary and Dan Herrington of Proclaim loudspeakers ..."I said that it wasn't right the first time...!"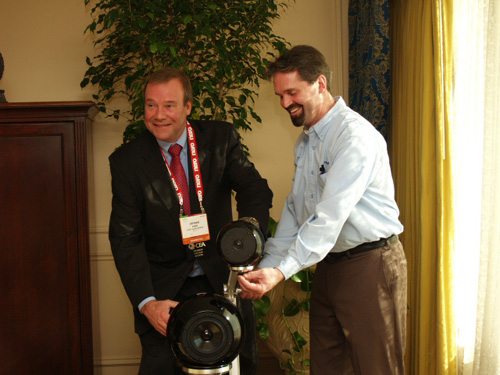 Okay, now that is better ...showing off the Proclaim loudspeakers.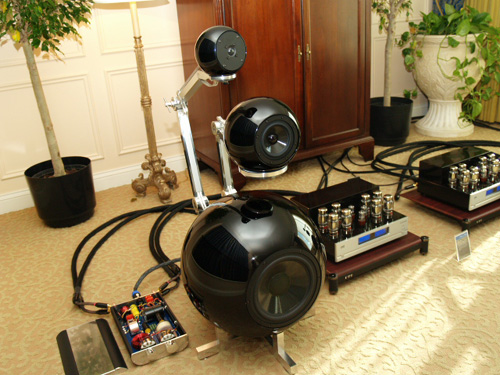 The Proclaim DMT-100 loudspeakers with Cary amplifiers ran bi-amped.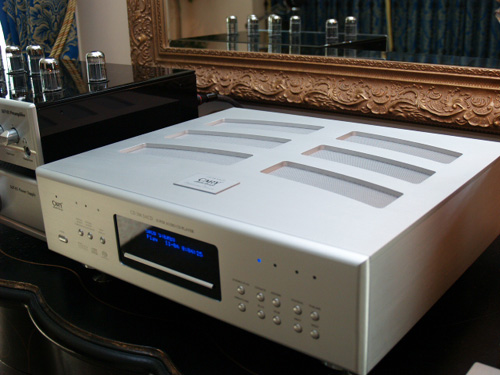 Cary Audio 306 professional SACD player. This is the new replacement for the 306... not much has changed: power supply upgrades and such.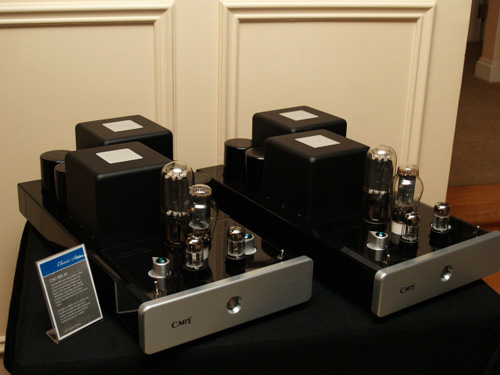 Cary CAD 805 Anniversary amplifiers.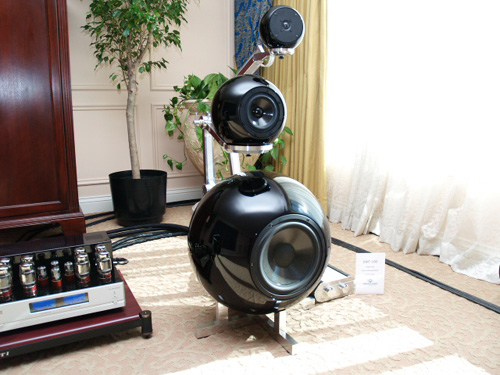 Another look at the Proclaim DMT-100 loudspeakers.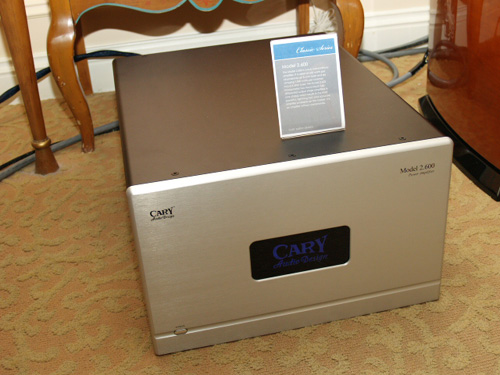 Cary's prototype of their monster stereo amplifier.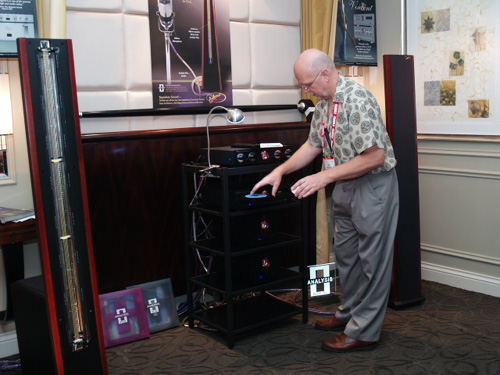 Analysis Plus, Ambience USA, Vincent Audio.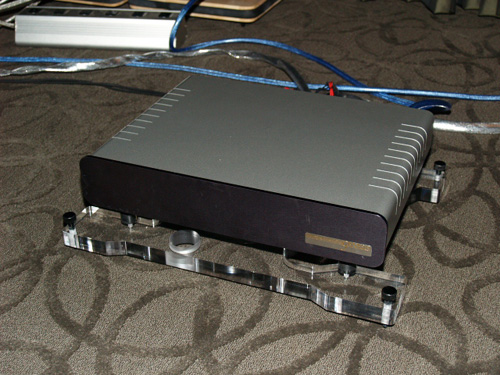 Genesis Advanced Technologies Reference Series amplifier.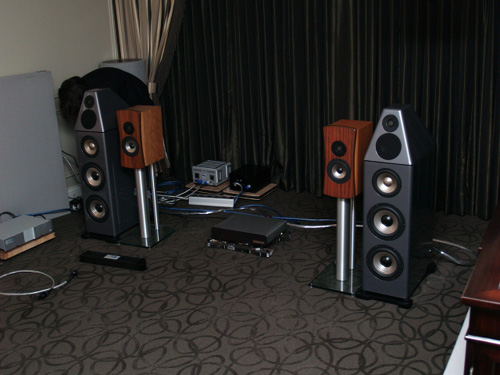 Genesis 5.3 loudspeakers on the outside, and 7 on the inside.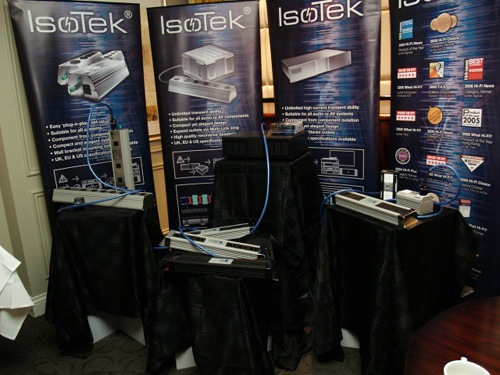 Isotek products. Need an outlet?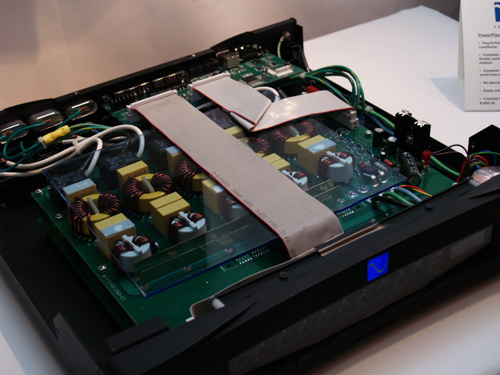 Inside of PS Audio power line conditioner.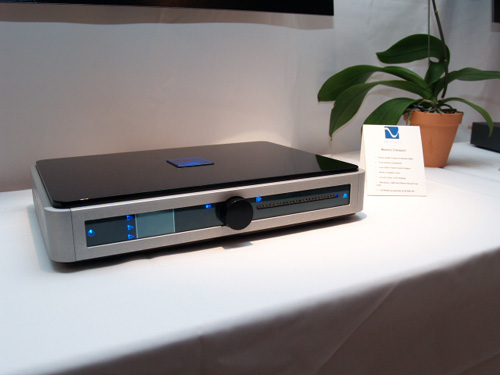 PS Audio "Memory" Transport retails for $1695.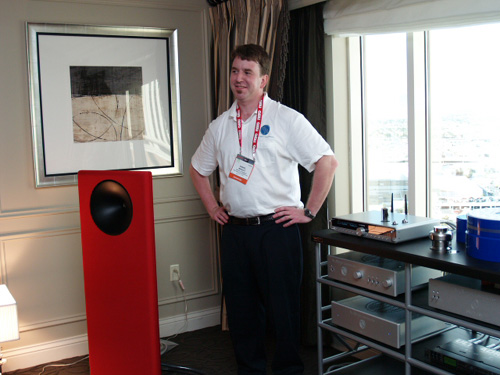 Dan Wright of ModWright.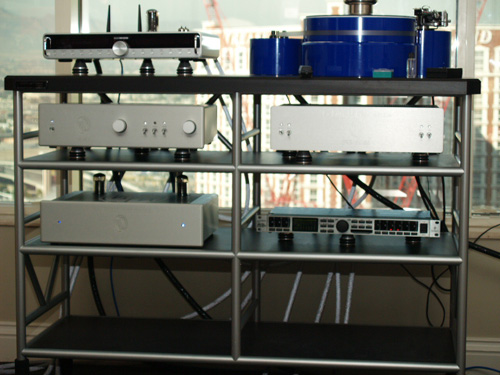 ModWright modified Transporter, LS36.5 balanced linestage with matching phono stage and Red Point turntable.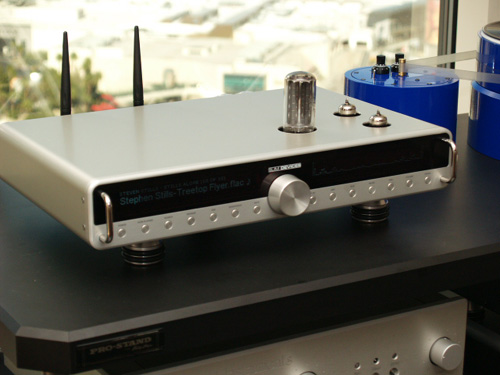 ModWright modified Transporter.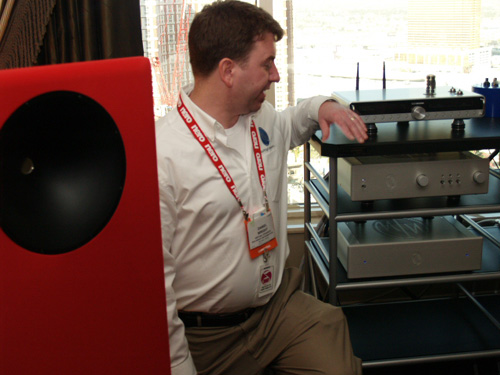 Dan again with the Emerald Physics CS2 loudspeakers, and of course his own products.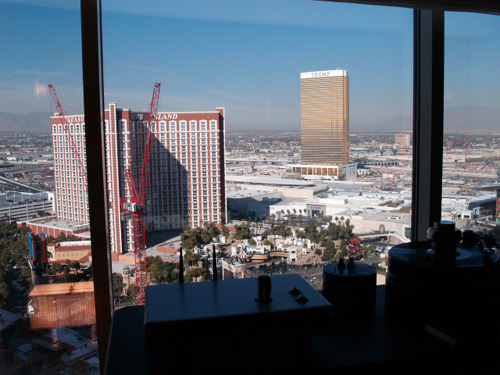 The view from the ModWright room....to the Clark's room at Treasure Island.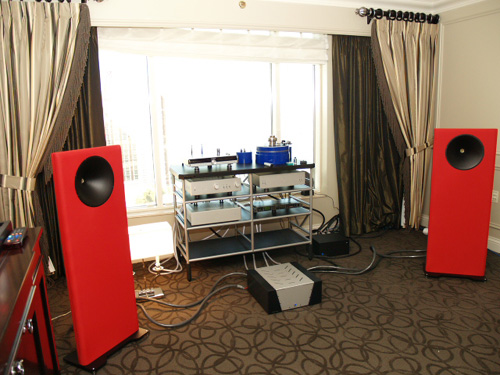 Another view of the ModWright room with a prototype, soon to be released (not ModWright), amplifier.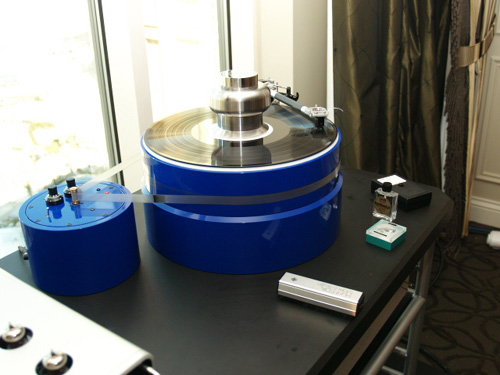 The Red Point Model D turntable.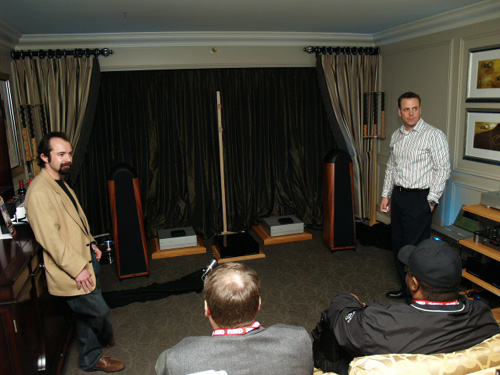 Ted Denney of Synergistic Research.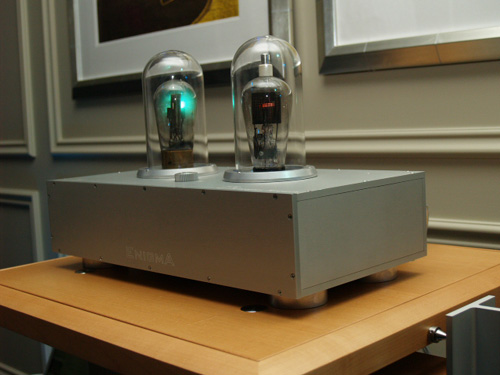 The Enigma from Synergistic Research, it's a power source for his Tesla line of cables and their active shielding.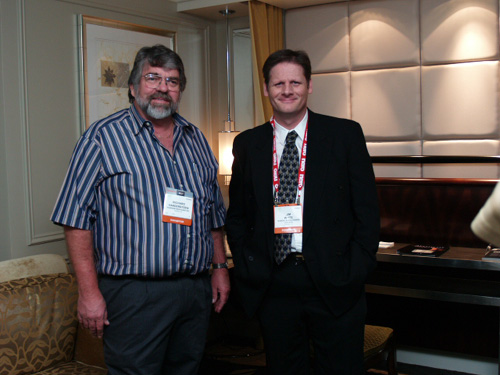 Roger Vandersteen with Jim White of Aesthetix Audio.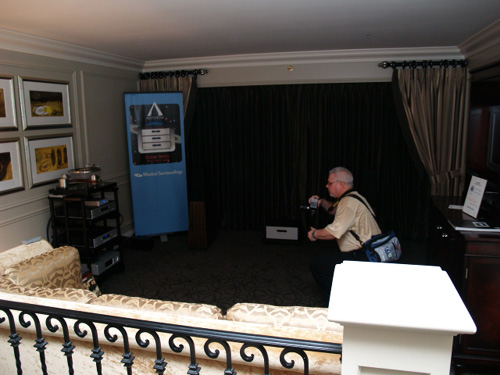 Greg Weaver in the Aesthetix room.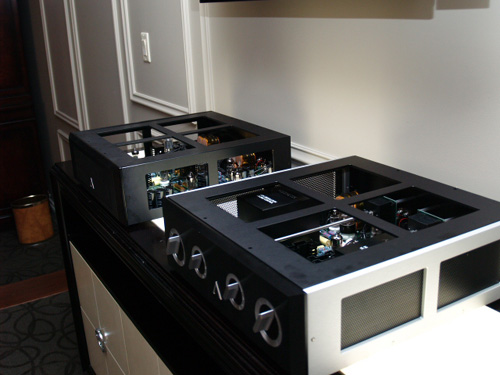 Aesthetix electronics ...the linestage and phonostage.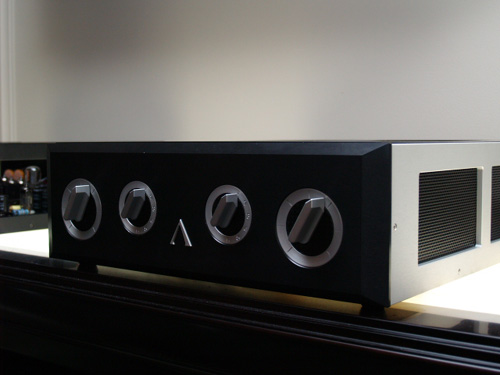 Aesthetix has a new look. Very cool.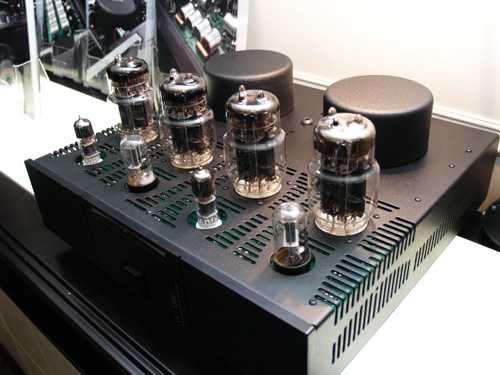 Balanced Audio Technologies' VK55 integrated amplifier.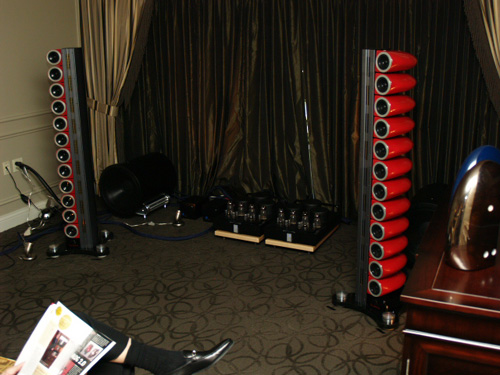 Scaena Iso-Linear Array loudspeakers with BAT and wired with Kubala-Sosna cables.