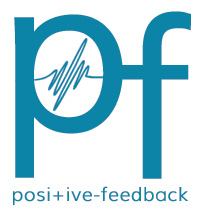 You are reading the older HTML site

Positive Feedback ISSUE

35
january/february 2008
CES 2008 - Part 4, page 2
by Dave and Carol Clark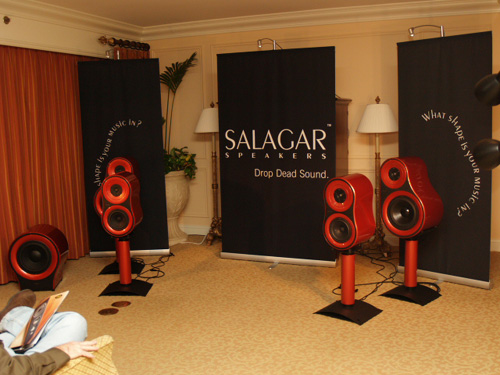 Salagar showed their line of active loudspeakers. Nice stuff...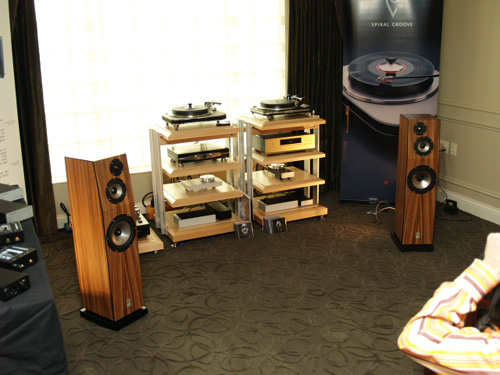 Immedia showed Spiral Groove turntables, Joachim Gerhard Sonics loudspeakers, and Lehmann Audio electronics.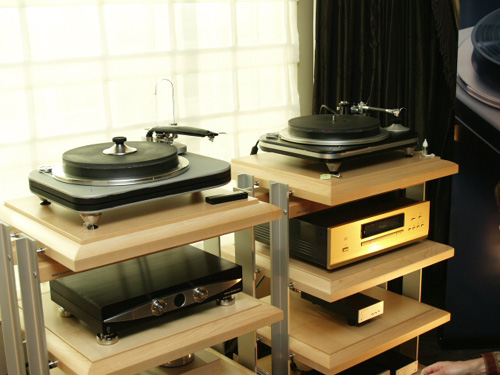 Spiral Groove SG1 and SG2 turntables and Finite Elemente stands.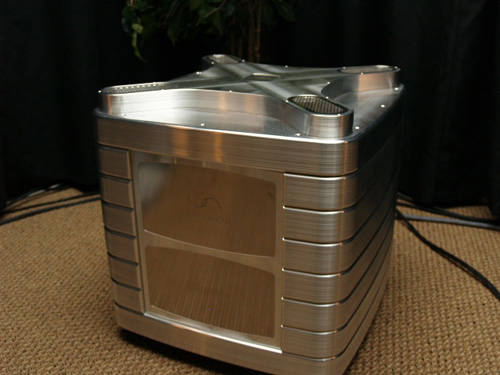 Sonic Weld Pulserod - Subpulse Active system. This is the Subpulse.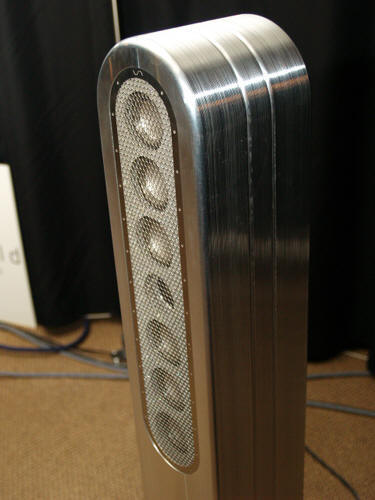 This is the Pulserod.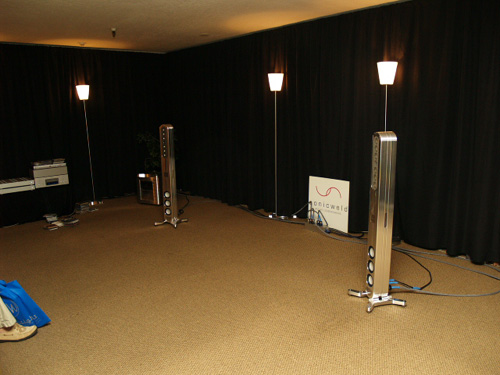 This system is an active system that includes amplifier, preamplifier, loudspeakers, and DAC, you provide the source. Lists at $99,990 for the complete system. Sounded amazingly dynamic.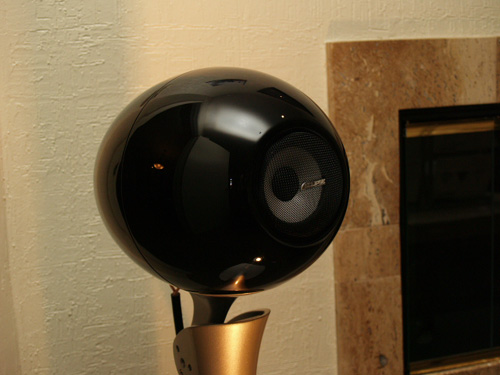 Fujitsu Ten showed their line of Eclipse products.
These products feature a single driver.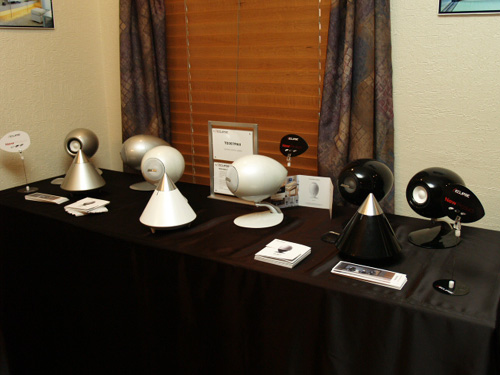 Gorgeous desktop systems from Fujitsu Ten.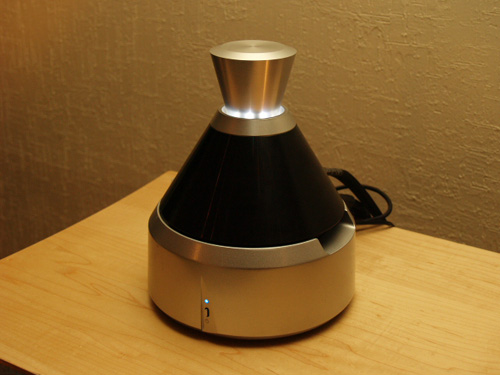 The Fujitsu amplifier and preamplifier all in one. The cone on the top is the volume control.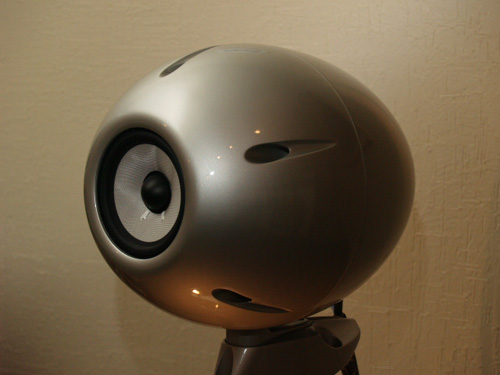 All these products are sleek and gorgeous.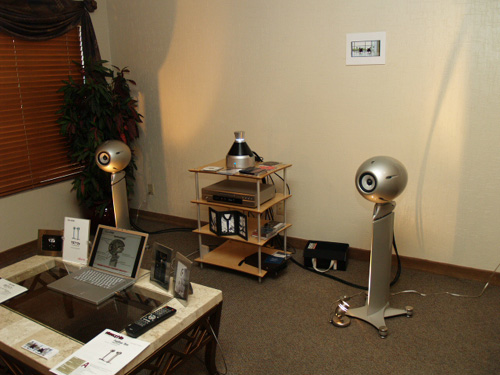 This simple system sounded incredibly good! Not full-range mind you ...but very musical and easy to listen to...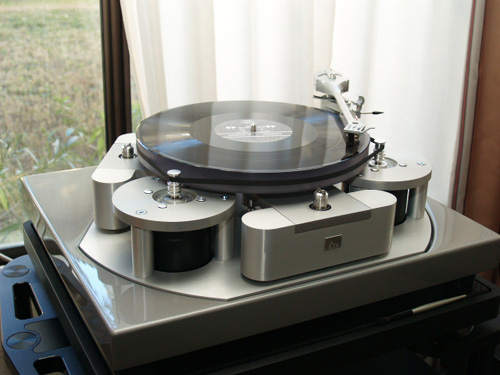 Audio Note TT3 Reference turntable.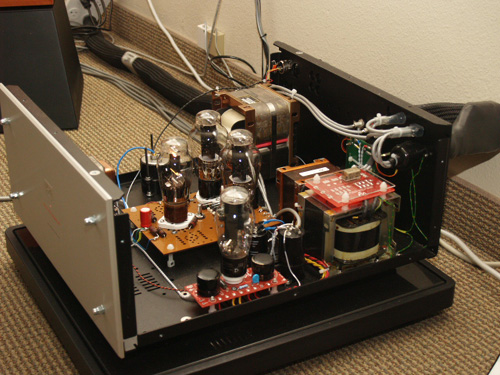 The guts of an Audio Note amplifier.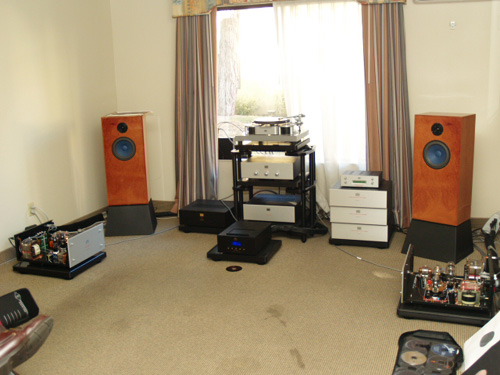 Audio Note AV/E SEC Signature loudspeakers with all Audio Note electronics.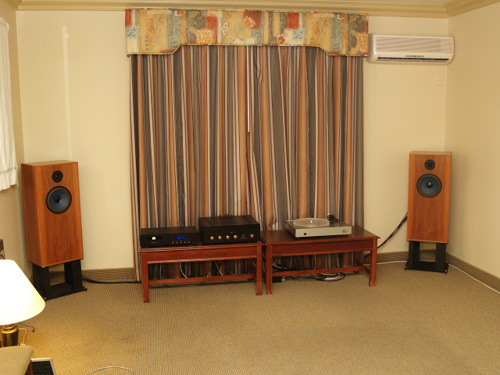 Audio Note AN/E Spe HE loudspeakers with Audio Note electronics.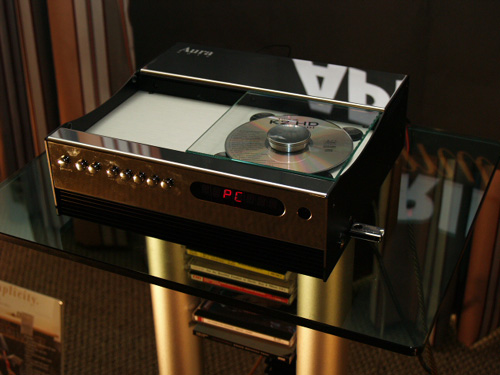 April Music Design Aura Note, a CD player, tuner, USB, amplifier, preamplifier ...this does it all!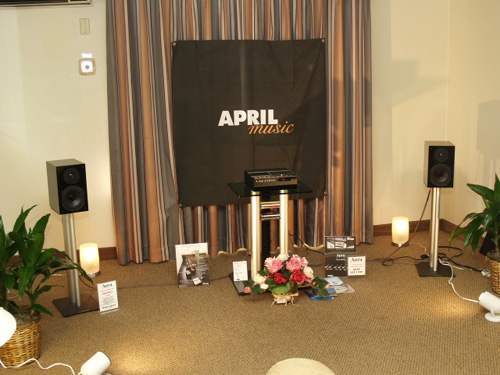 The April Music room.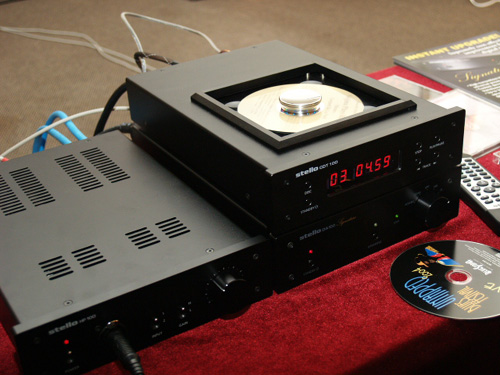 April Music Stello 100 series CD player, preamplifier, DAC, and amplifier.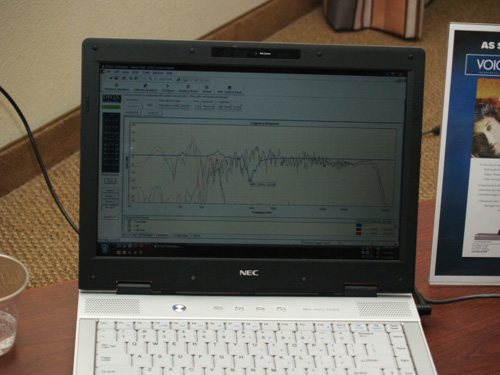 DEQX from Australia showing how to adjust for frequency response for room correction.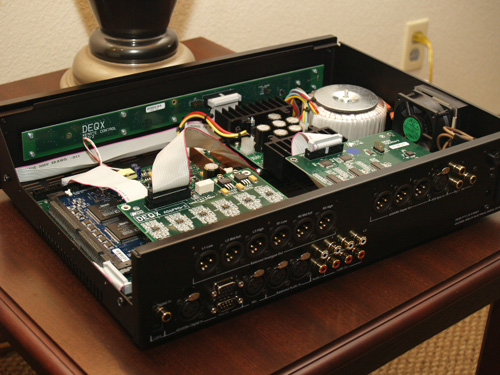 The DEQX HDP-3 processor.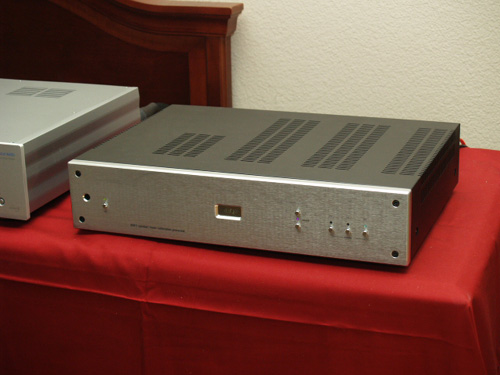 Another shot of the HDP-3.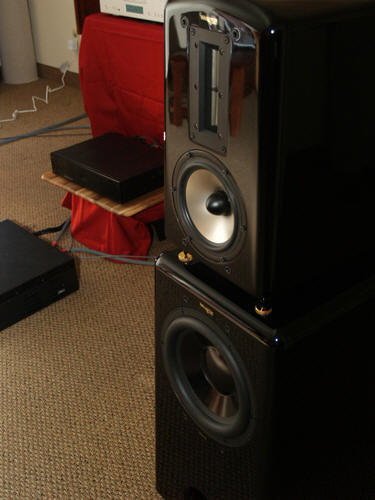 DEQX using their own loudspeakers.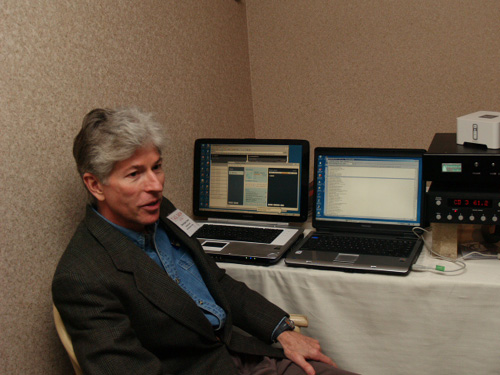 Steve Nugent of Empirical Audio demonstrating the new Pace-Car re-clocker that can be used with any type of interface.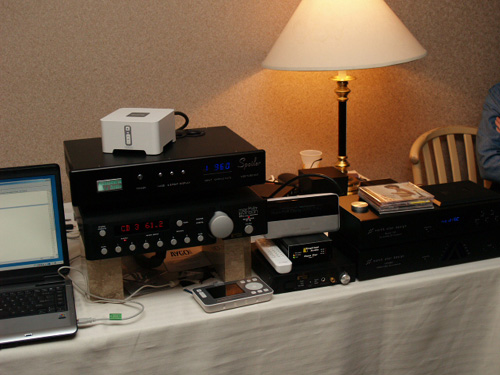 The Empirical Audio Pace-Car, have your cake and eat it too!