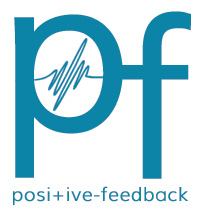 You are reading the older HTML site

Positive Feedback ISSUE

35
january/february 2008
CES 2008 - Part 2, page 2
by Dave and Carol Clark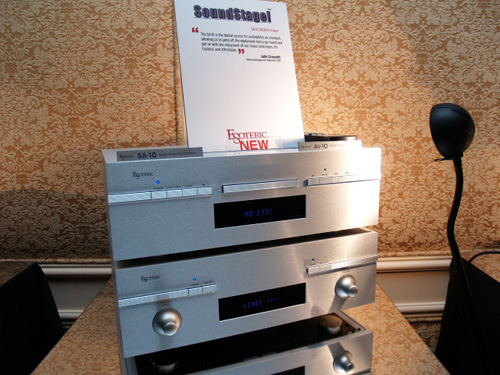 Esoteric featured lots of new products. Pictured here are the SA-10 SACD player and the AI-10 digital integrated amplifier and master clock sync generator.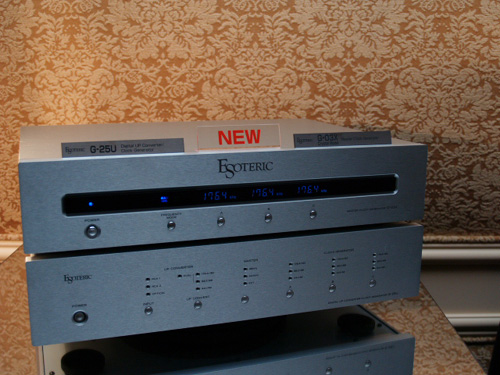 G-25U PCM up-converter and master clock, a new product from Esoteric and G-03X master clock generator.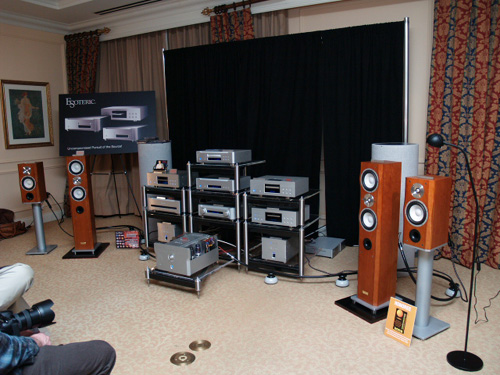 The Esoteric system with a A100 tube amplifier in the front and the MG20 (inside) and MG10 (outside) loudspeakers.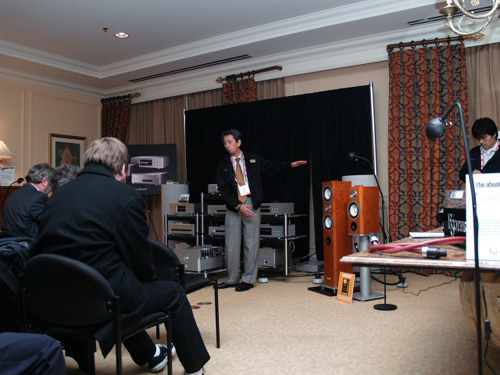 An engineer from TEAC/Esoteric describing the system.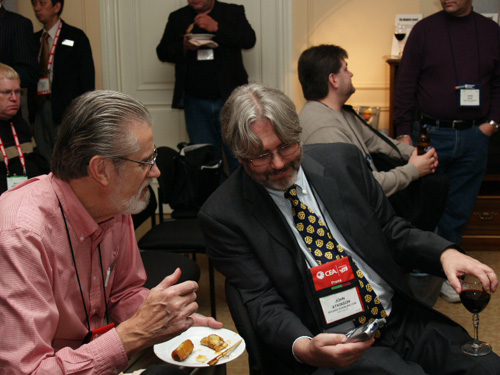 Arnis Balgalvis and John Atkinson in close conversation.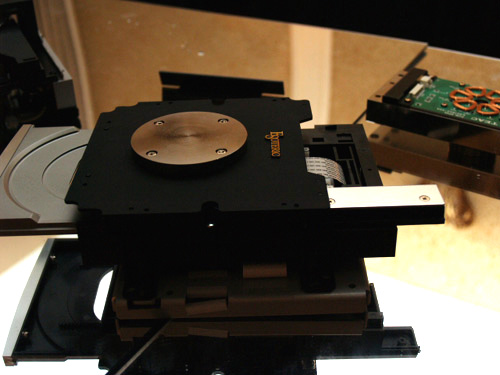 Esoteric CD drive.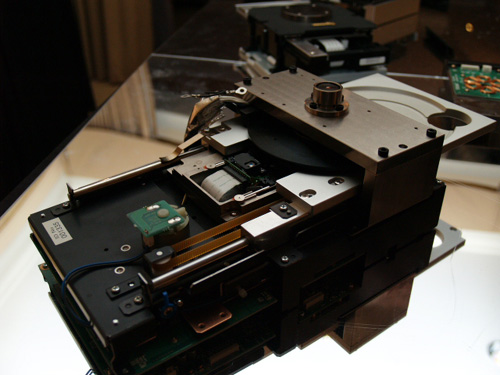 Another Esoteric CD drive. Lots of research goes into these products.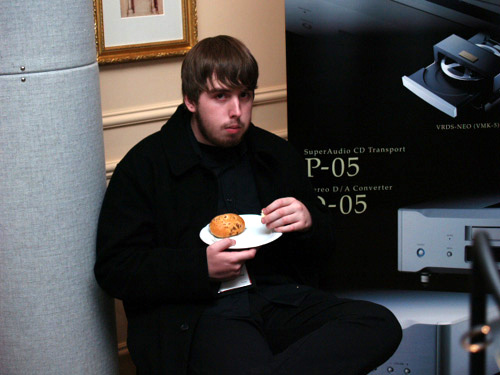 Peter Clark enjoying his first CES event. Don't bother me ...I'm eating.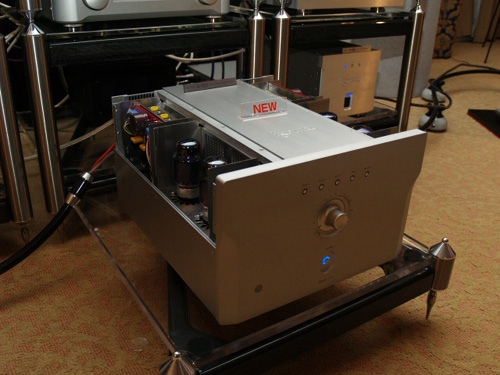 The new Esoteric A100 tube amplifier.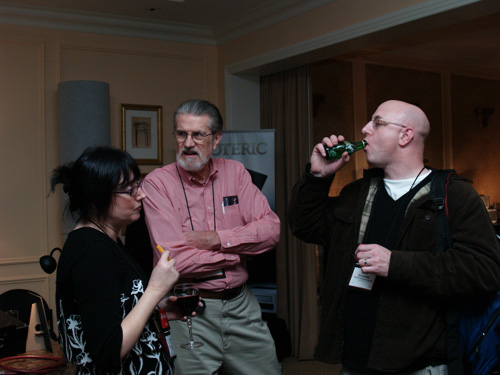 Carol Clark, Arnis Balgalvis, and Adam Goldfine sharing beverages.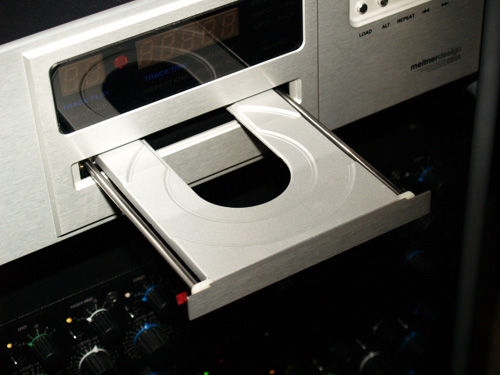 New Stream Unlimited transport and loader for the EMM Labs CDSA SE SACD/CD player.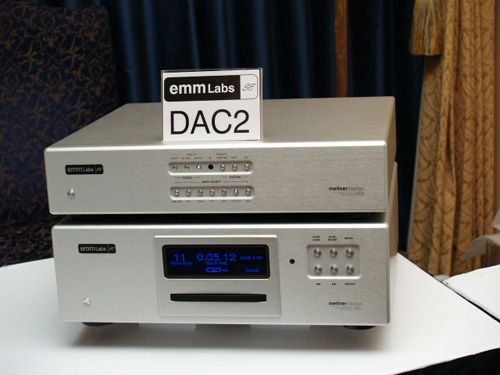 EMM Labs new brushed aluminum cases for CDSD transport and DAC2.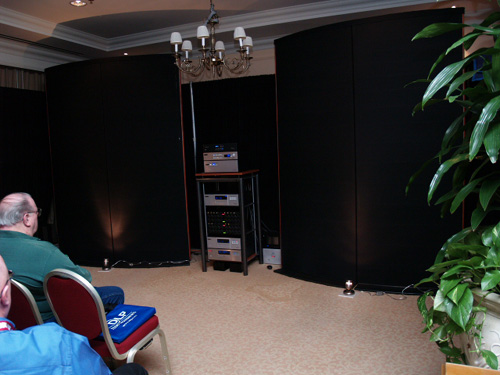 Kimber with Sound Labs surround sound IsoMike system.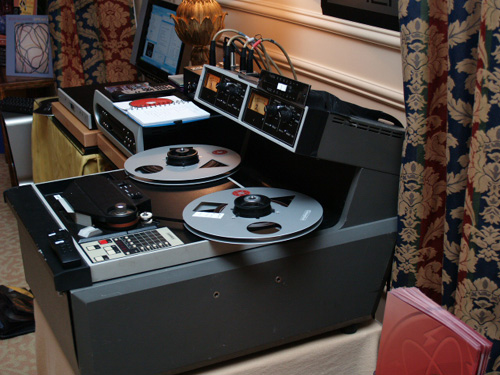 In the Pioneer/TAD room they used top of the line studio reel to reel to replay master tapes.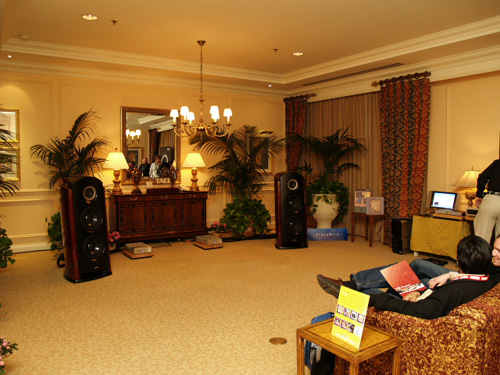 TAD Reference One loudspeakers with Ayre Acoustics MX-R amplifiers with Pranawire cables.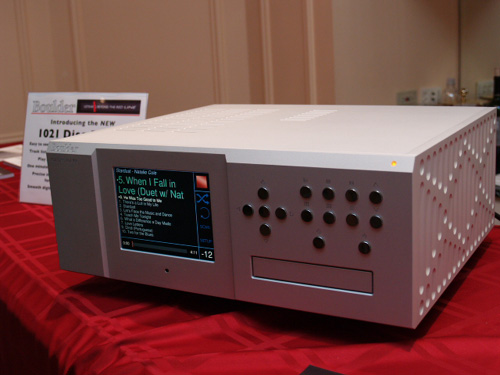 Boulder Amplifiers new 1021 Disc Player. it does it all... acts like a music server of sorts.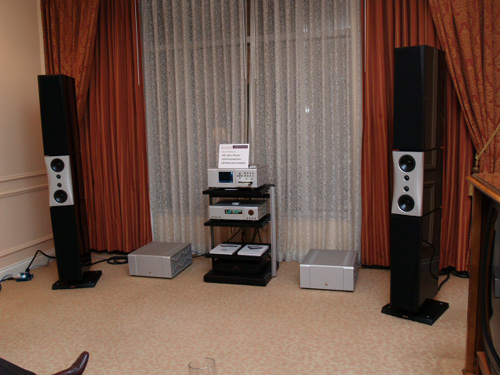 Boulder 1050 amplifier, 1020 preamplifier, and 1021 Disc Player with Dynaudio Evidence Master loudspeakers.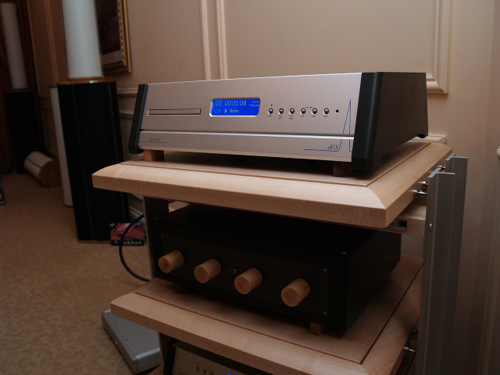 DCS Scarlatti CD player with an Audio Consulting SWGLA preamplifier.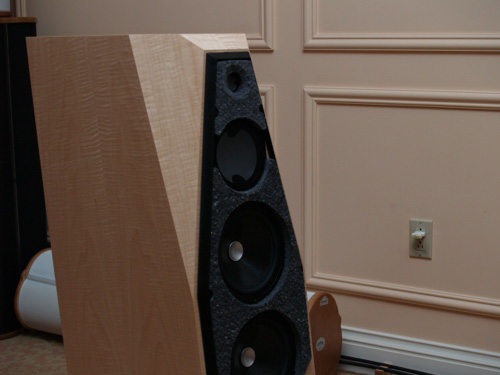 Avalon Acoustics Indra loudspeaker.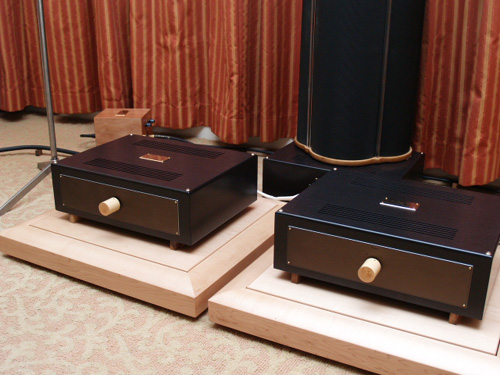 Audio Consulting Mippa monoblock amplifiers sitting on Finite elemente Pagode stands.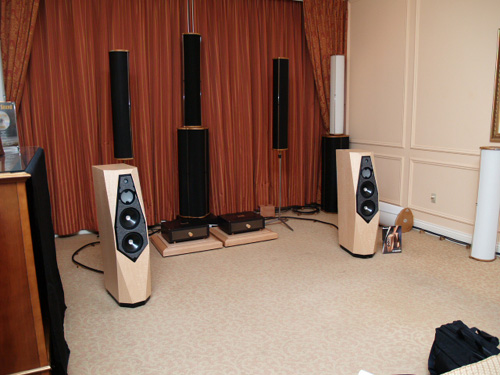 The Avalon, DCS, Audio Consulting system, all wired with Cardas cables.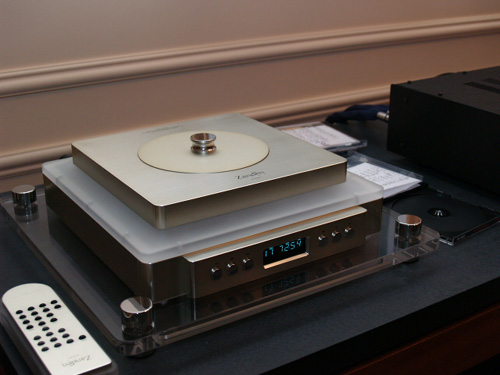 Zanden Audio Systems Model 2000 CD transport used in the Lamm room.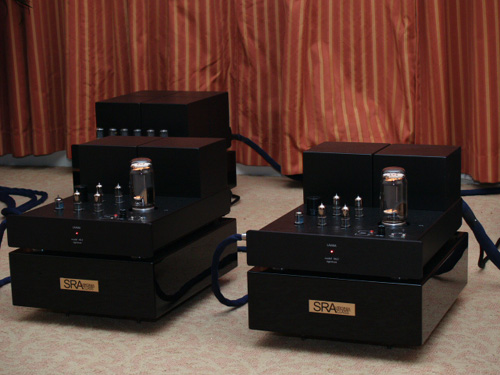 Lamm Industries ML3 Signature amplifiers on Silent Running Audio stands.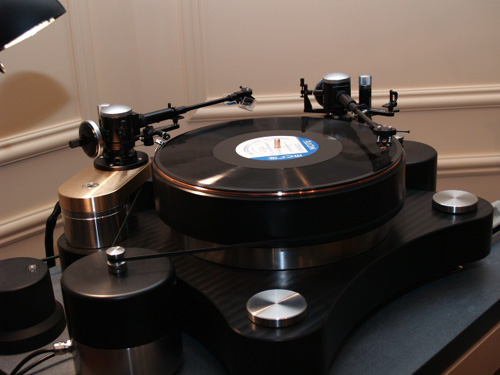 TW Acustic Raven turntable.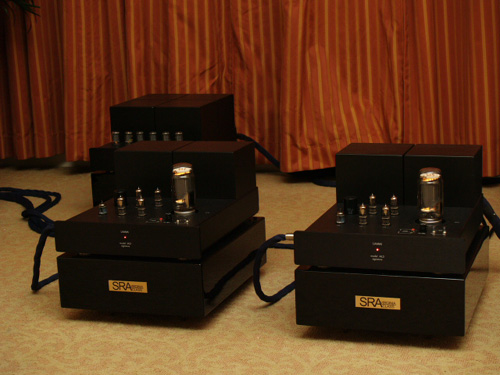 Another shot of the Lamm amplifiers.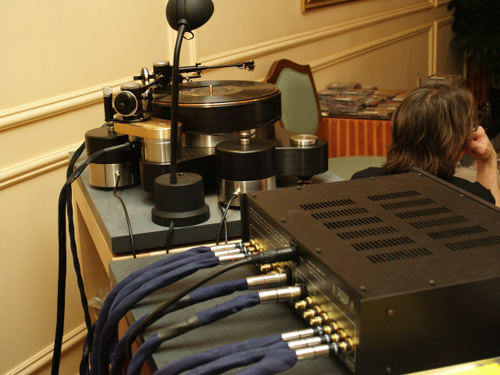 Kubala-Sosna Emotion cables in the Lamm/TW Acustic room.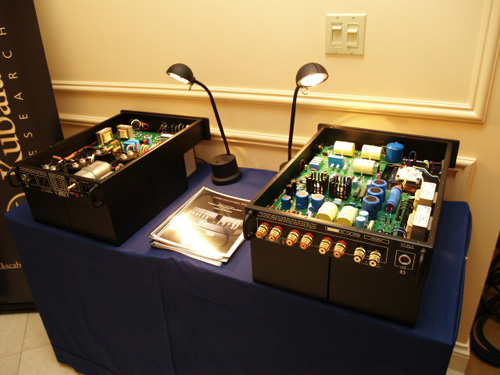 The guts of the Lamm amplifier and its power supply.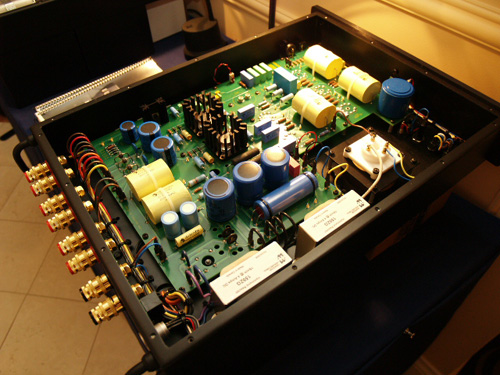 Another shot of the innards of Lamm amplifiers.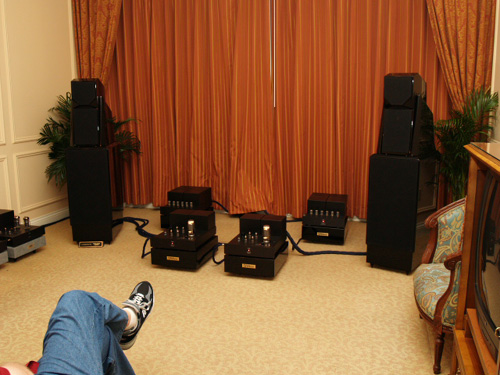 The Lamm room with Wilson Alexandria X2 loudspeakers.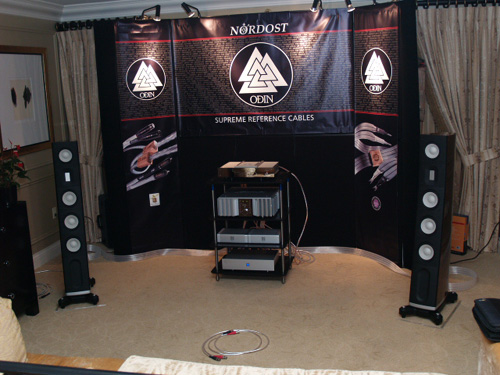 Nordost and C3.0 loudspeakers from eben by Raidho with Burmester electronics.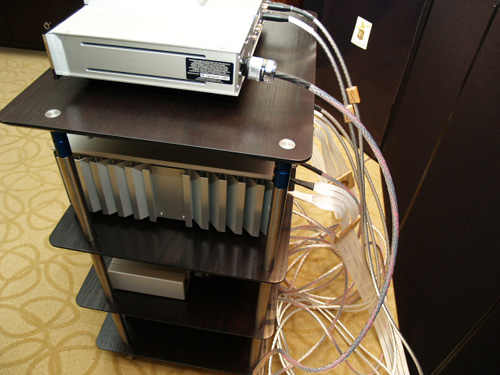 The Nordost Odin cables.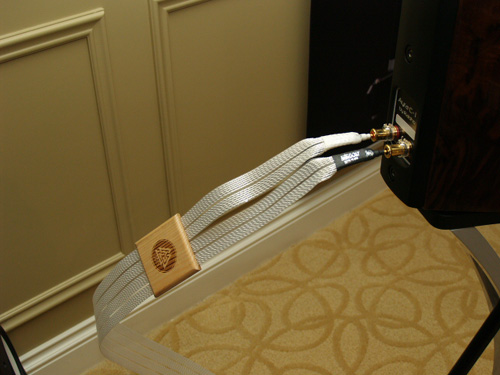 Close up of the Odin cables attached the C.10 loudspeakers.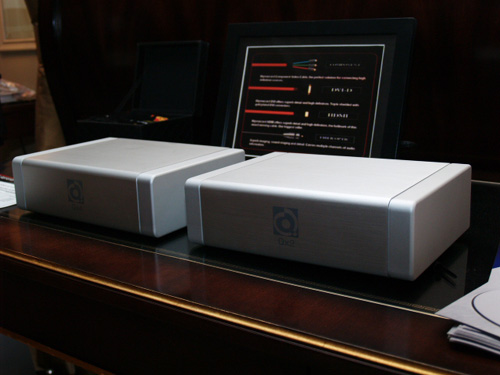 The new Quantum boxes are being showcased by Nordost.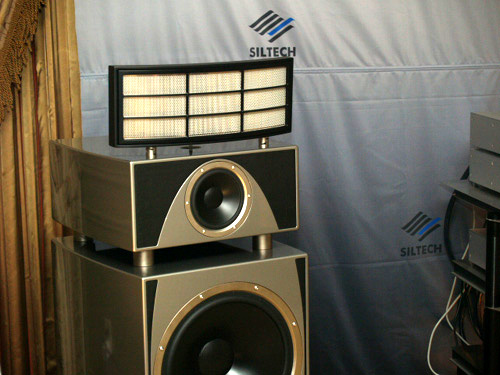 Siltech Pantheon loudspeaker.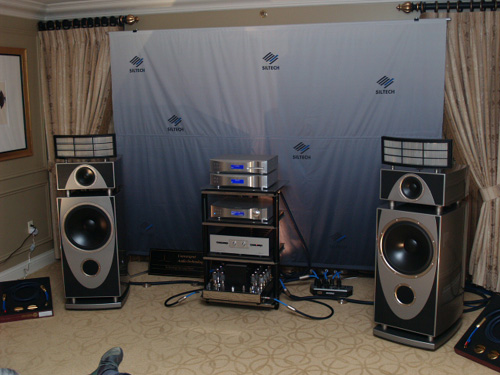 Living Large Audio featuring Siltech Pantheon loudspeakers.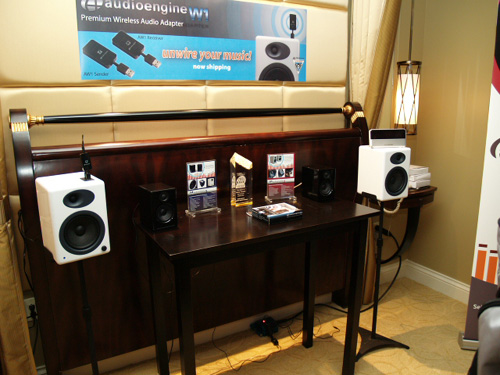 Audioengine 5 desktop loudspeakers. These sound amazingly good.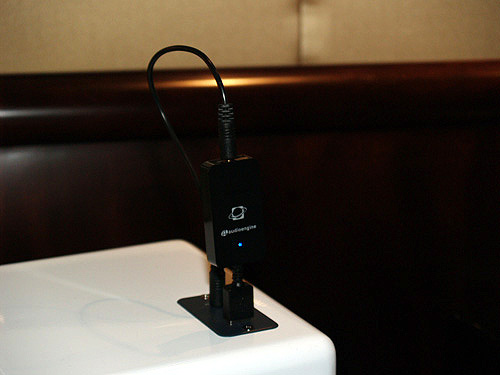 The W1 wireless audio adapter from Audioengine.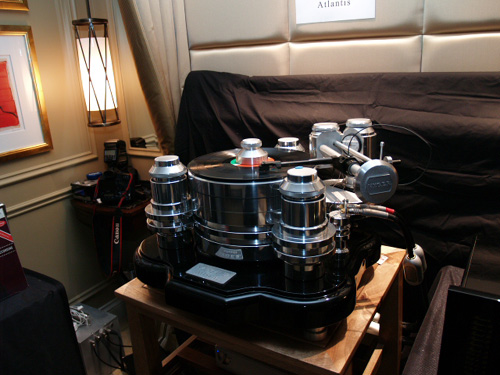 Vyger Atlantis turntable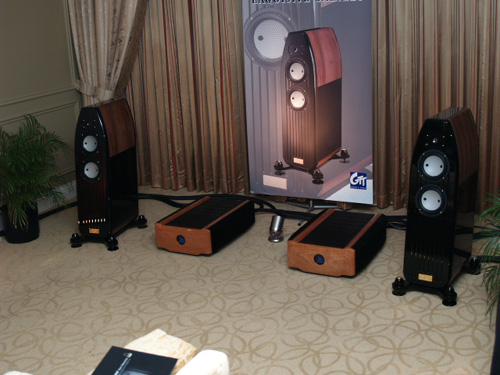 Kharma Exquisite loudspeakers and Tenor Audio Reference 350 amplifiers with Kubala-Sosna cables.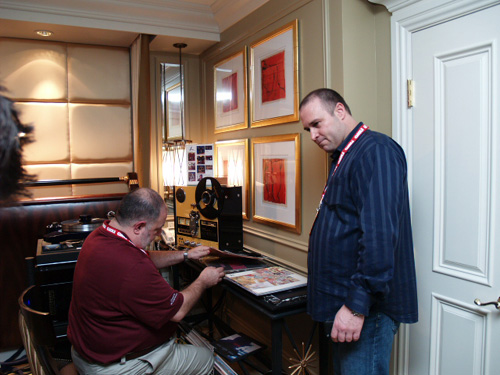 Joe Kubala searching for the perfect tape to play while Bill Parrish of GTT looks on.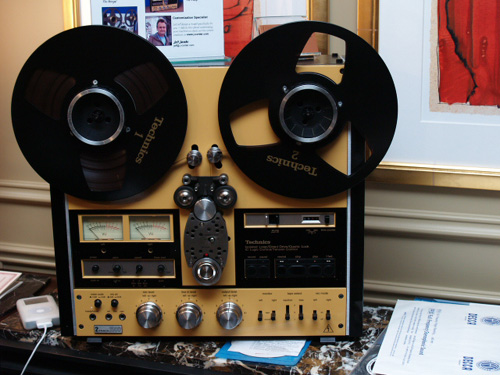 Technics reel to reel, soon to be available.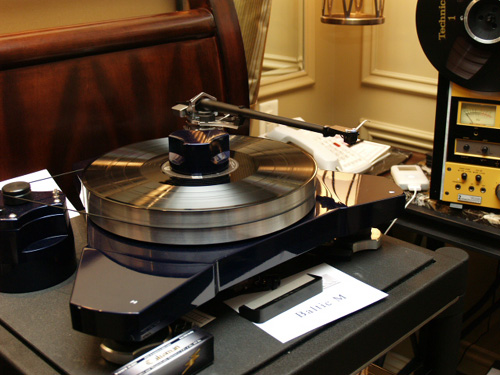 Vyger Baltic turntable.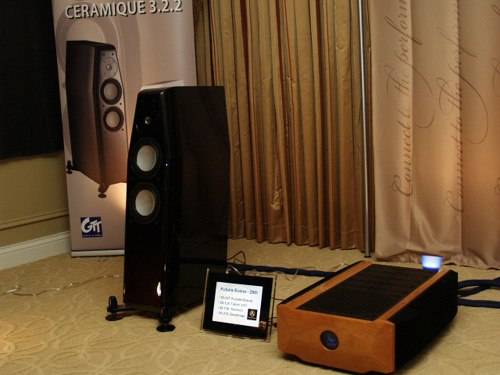 The Kharma Ceramique 3.2.2 loudspeakers.