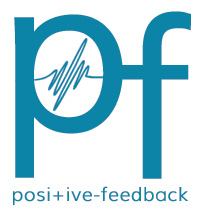 You are reading the older HTML site
Positive Feedback ISSUE
35
january/february
2008
CES 2008 - Part 3
by Dave and Carol Clark
And on to Part 3...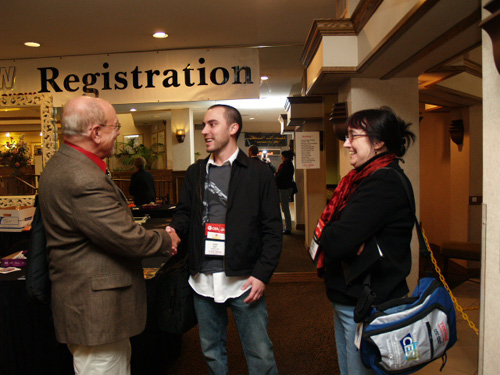 Clark Johnsen, Josh Ray, and Carol Clark sharing a greeting on a chilly Tuesday in THE SHOW at CES.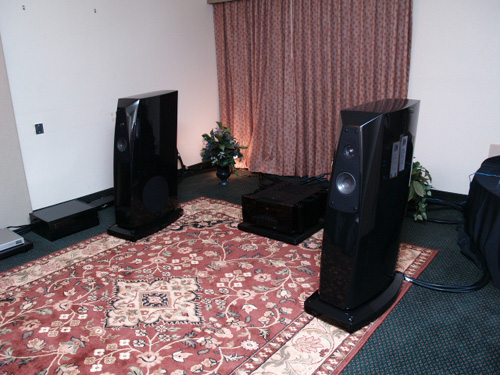 Purist Audio Design showcased their Proteus Provestus cables with Rockport Technologies Ankaa loudspeakers and STAHL - TEK DAC and Gryphon Mirage preamplifier and Antileon Signature amplifier.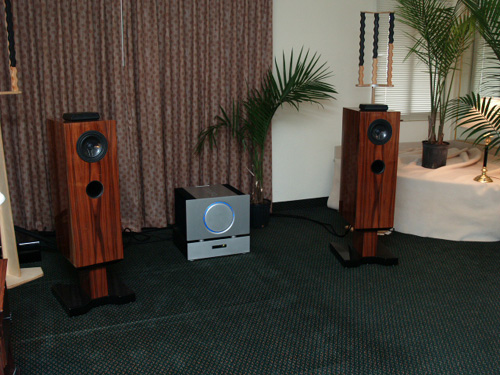 Behold BPA 768-484B amplifier with Shakti Hallograph and Ascendo C8 Renaissance loudspeakers, all wired with the Bybee Wire cabling.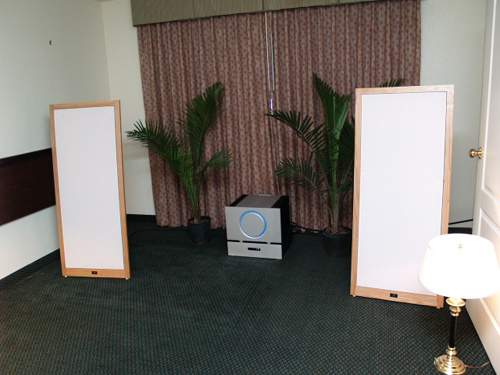 Podium Sound 1 loudspeakers with Behold electronics and Bybee Wire.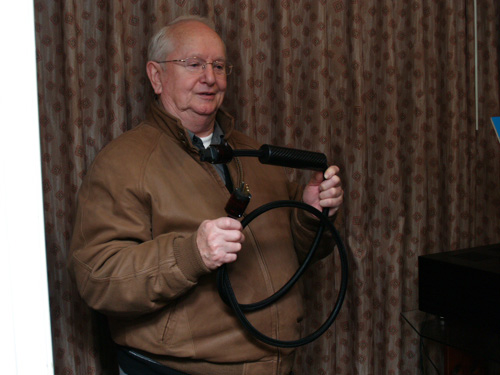 Jack Bybee holding the new AC cord from Bybee Wire.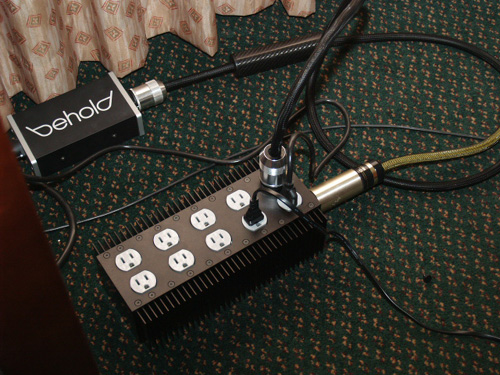 Close up of new Bybee Wire power cords.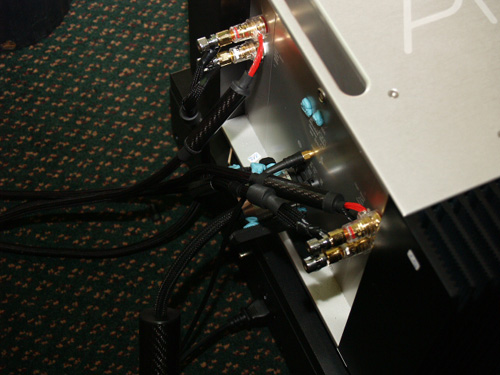 Bybee Wire speaker cables and interconnects.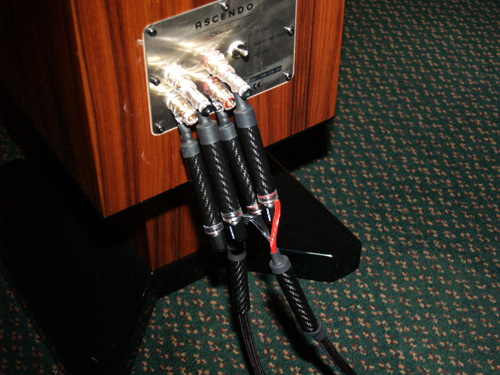 Another close up of Bybee Wire. Lot's of carbon fiber.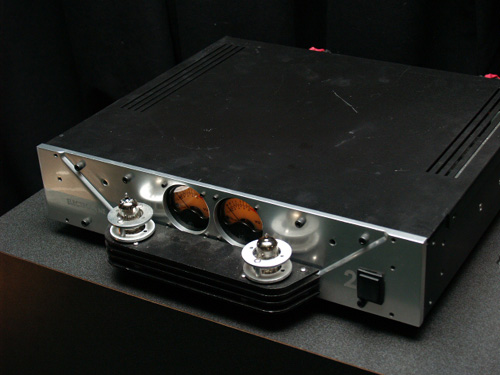 Studio Electric Electrodyne amplifier.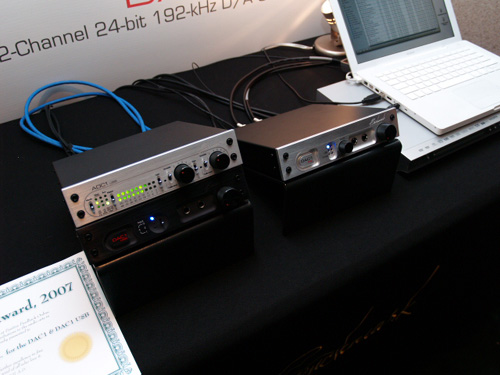 Benchmark Media DAC-1 PRE analog stereo preamplifier on the right, and the ADC-1 AD converter on the left.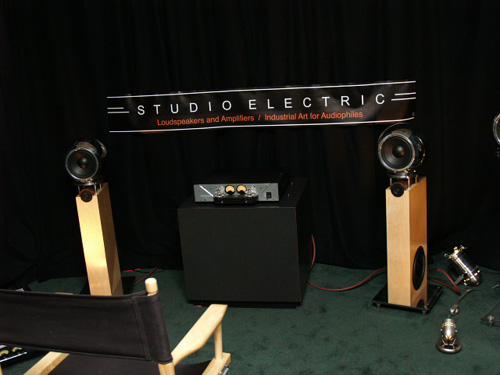 Studio Electric T3 loudspeakers and electronics.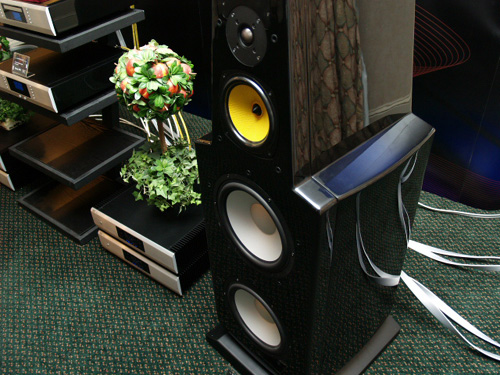 Music Culture Technology Corporation Reference Line RL32 loudspeakers.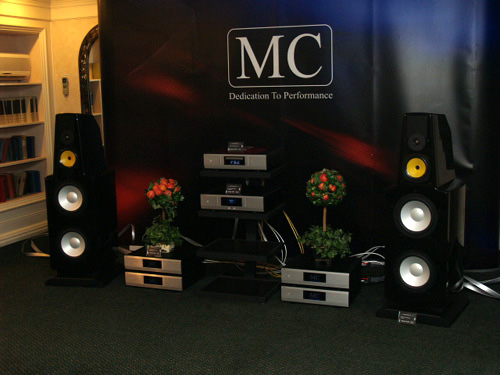 Music Culture Reference line products, CD player, amplifiers, and preamplifier.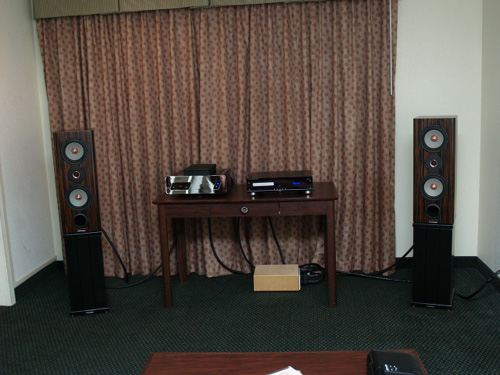 Tyler Acoustics Taylo 7U loudspeakers.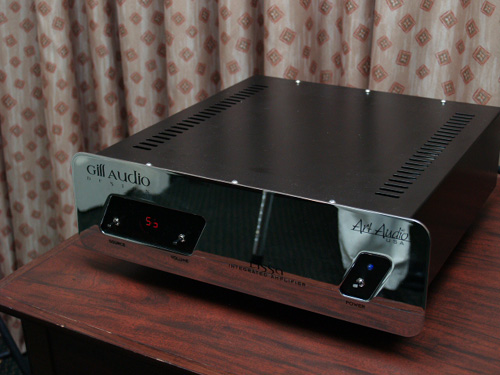 From Art Audio is the new Gill Audio Lissa integrated chip amplifier, great Gill Audio sound for $3K.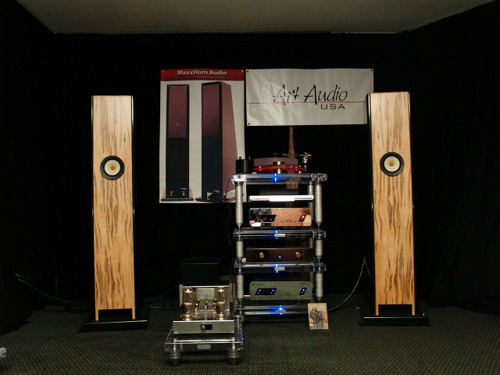 The Art Audio room featured MaxxHorn loudspeakers with the Feastrex D5 Monster Alnico drivers from the Lotus Group with Art Audio 300B amplifiers all wired with Clarity Cable.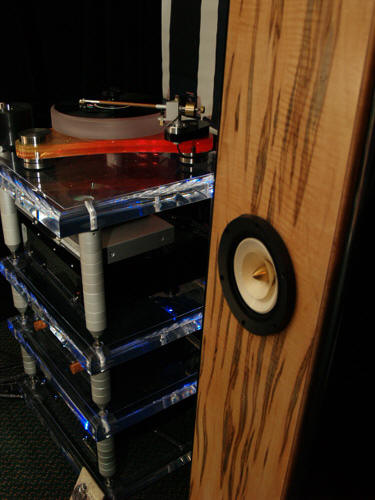 A close up of the Feastrex driver. These speakers went really low ...and all from a little driver into a special horn enclosure.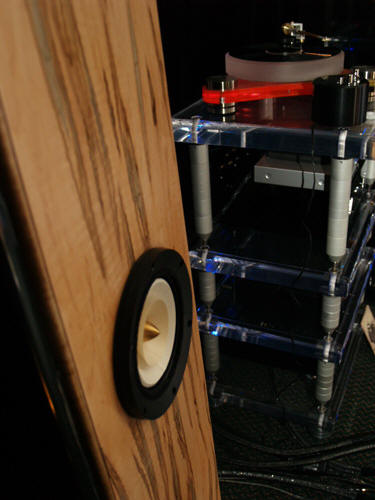 The Feastrex driver from another angle.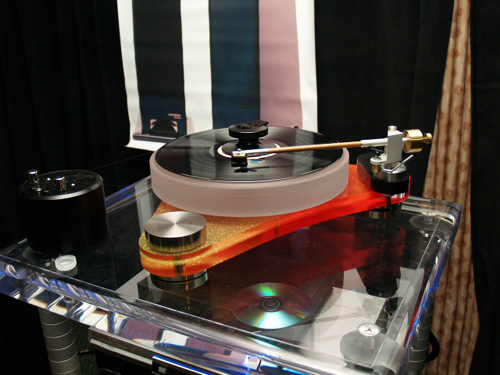 Sheu-Analog Diamond turntable from Hudson Audio Technology with a Custom Isolation Products stand.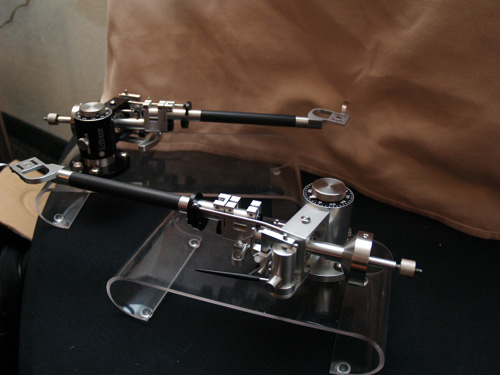 Tri-Planar tone arms in the Atma-Sphere room.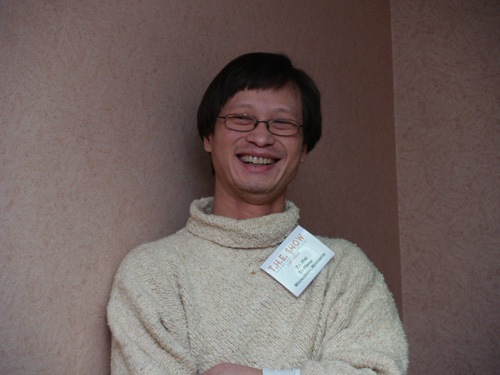 Tri Mai of Tri-Planar enjoying a quiet moment.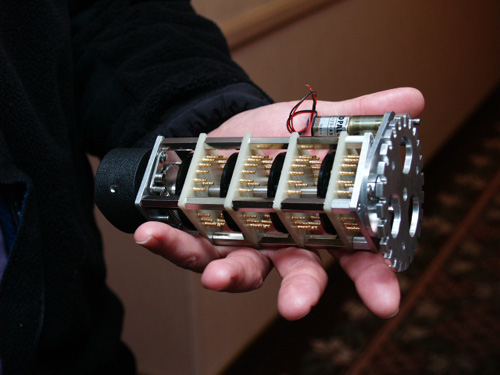 New volume remote control for the Atma-Sphere preamplifier.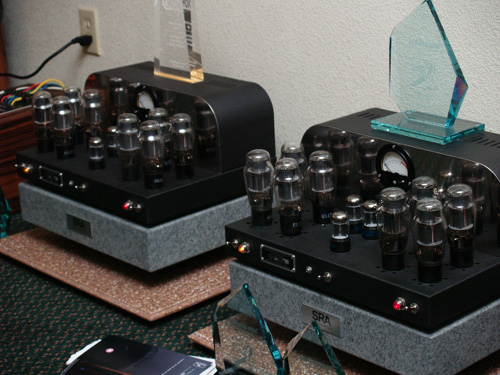 M60 MKIII monoblock amplifiers from Atma-Sphere.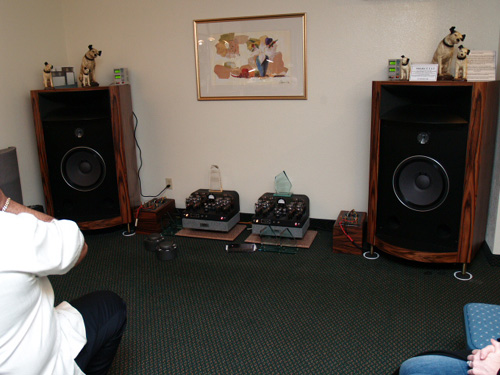 Classic Audio Reproductions T1 loudspeakers with the Atma-Sphere amplifiers.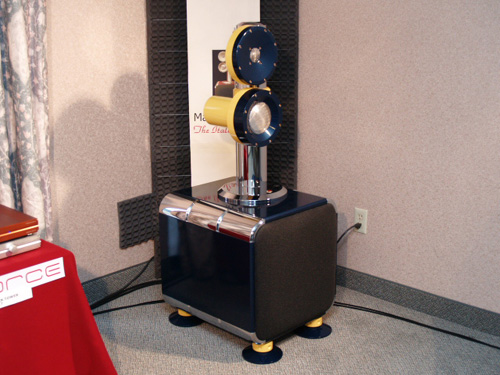 Montagna Hi-End Systems Spark 03 loudspeakers from Italy.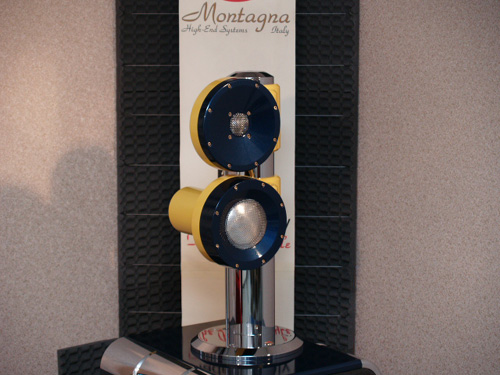 Close up of the Montagna loudspeakers.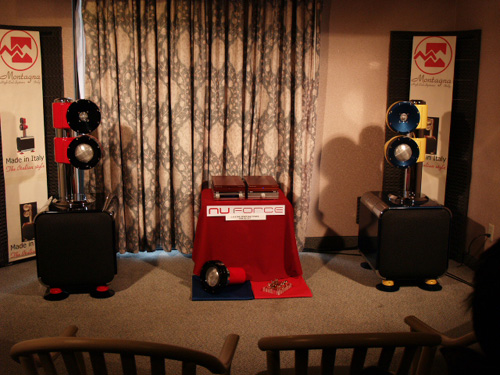 Montagna with NuForce amplifiers.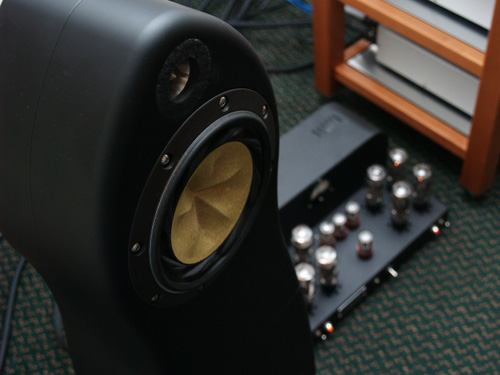 Audio Machina Pure loudspeakers.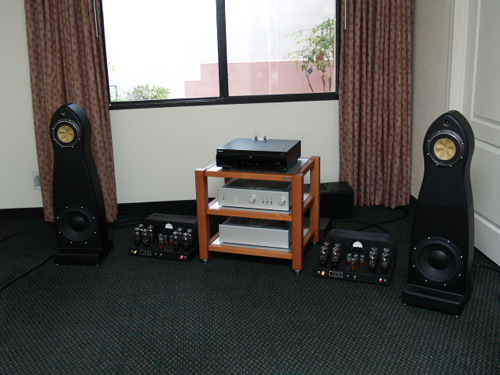 Audio Machina with Atma-Sphere and ModWright electronics.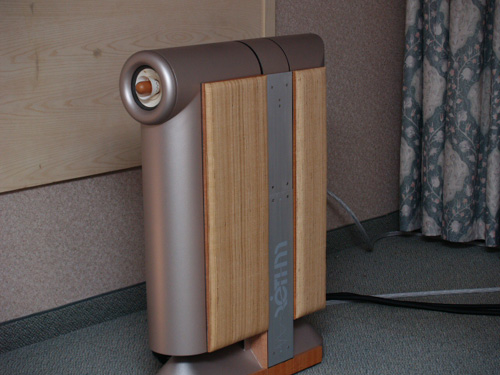 The Rethm Saadhana loudspeakers featuring a Lowther DX55 driver.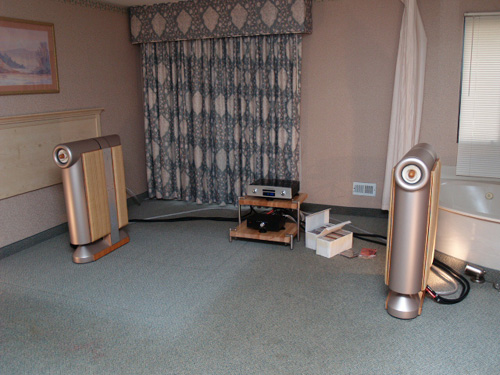 Rethm system with Red Wine Audio and Consonance electronics, wired with Stealth Cables.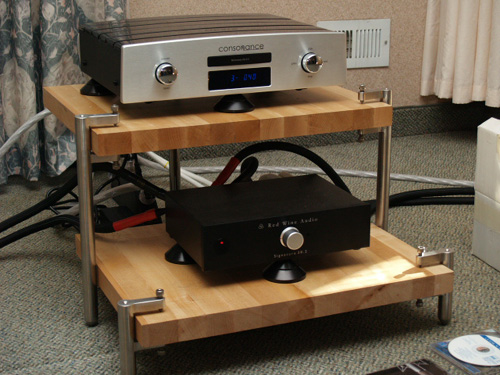 Consonance CD player and Red Wine Audio integrated amplifier using Stealth Audio cables.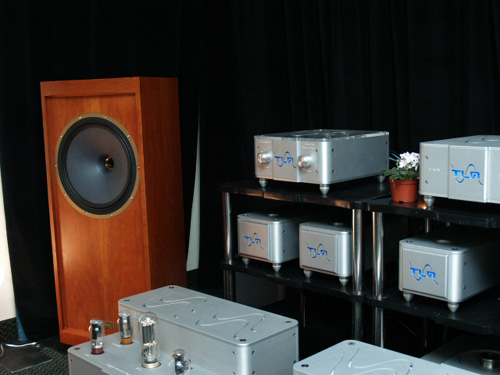 Tru-Life Audio electronics with Tannoy loudspeakers.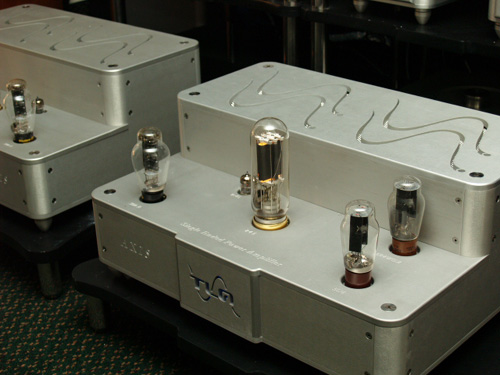 Sleek electronics from Greece, Tru Life Audio Axis single-ended amplifier.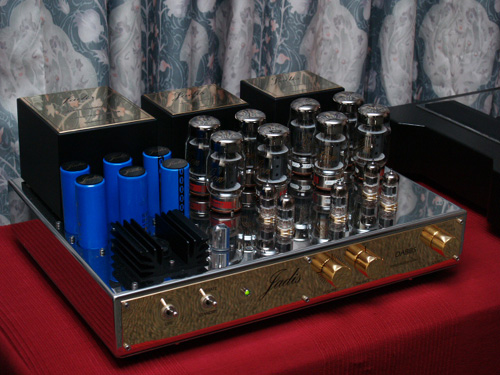 Jadis DA88S integrated amplifier.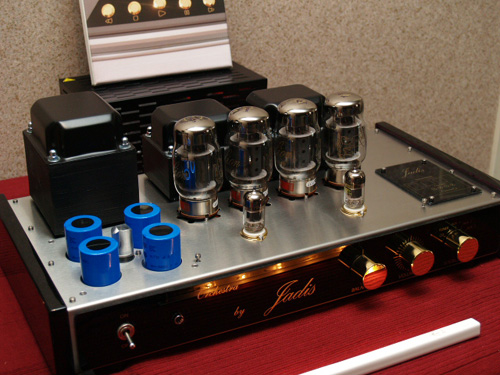 Jadis DA50S integrated amplifier.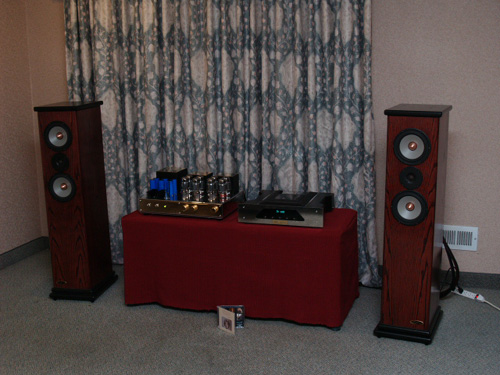 Jadis with Pierre Gabriel cables and Serie A Evolution loudspeakers.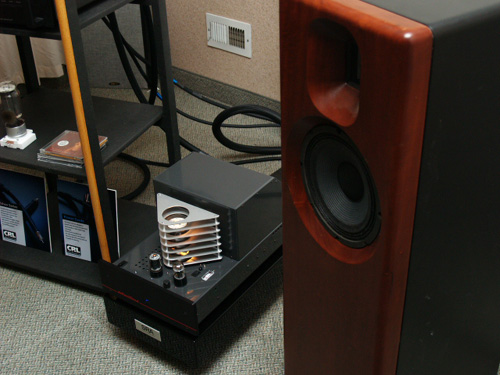 Sonist loudspeakers with deHavilland GM70 amplifiers and all cabling by Cable Research Labs.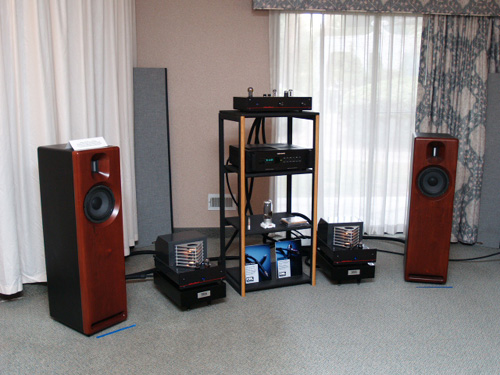 The deHavilland/CRL room.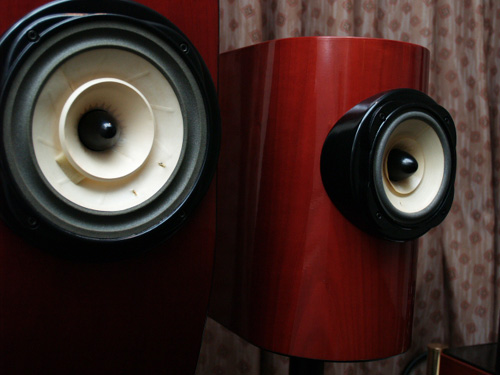 New from Teresonic the Magus loudspeakers on the right.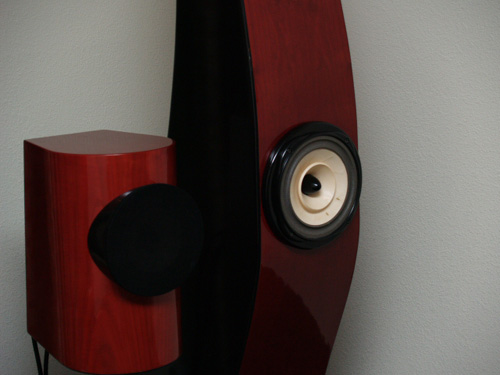 Teresonic Ingenium loudspeakers on the right.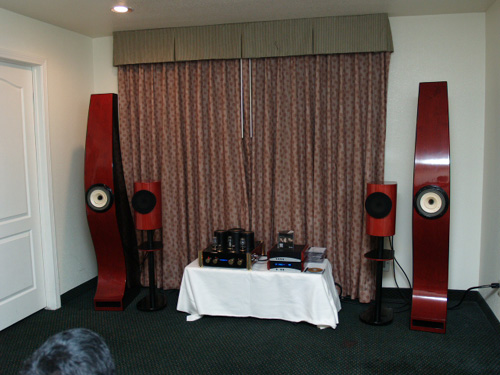 Teresonic loudspeakers, Ingenium on the outside, Magus on the inside.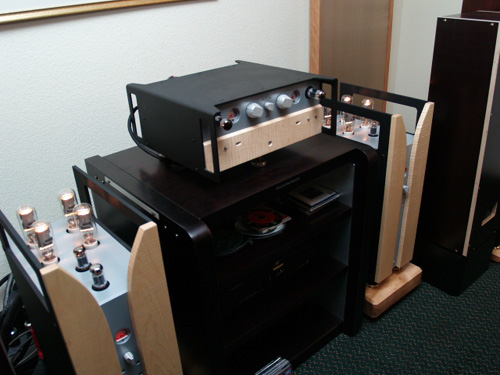 Red Rock Audio Renaissance amplifiers and new preamplifier.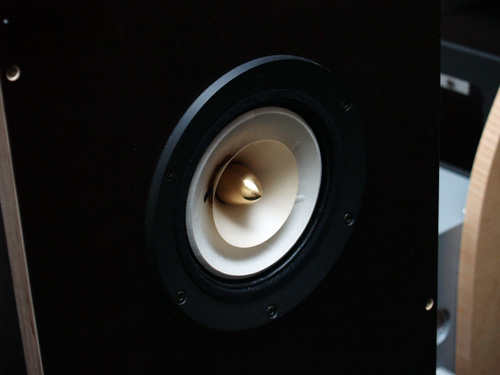 The Feastrex drivers courtesy of Lotus Group in prototype cabinets.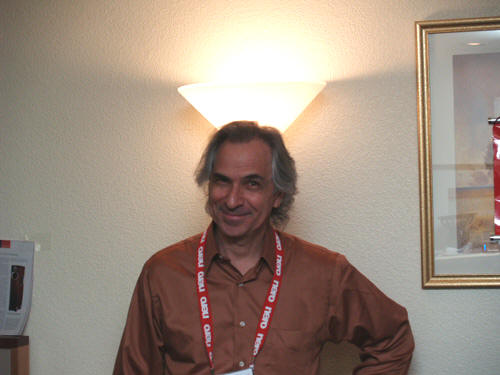 Joe Cohen of Lotus Group/PranaWire with his biggest brightest idea yet!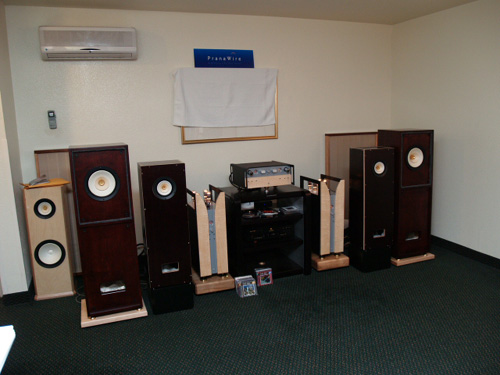 A bevy of Feastrex loudspeaker drivers with Red Rock electronics.