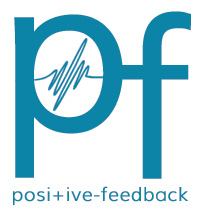 You are reading the older HTML site
Positive Feedback ISSUE
35
january/february
2008
CES 2008 - Part 3, page 2
by Dave and Carol Clark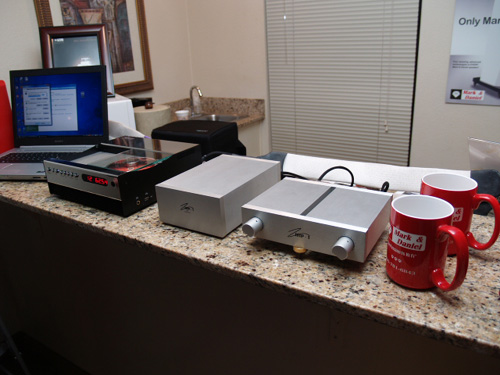 Mark & Daniel/Dynamic Design room with Audio Zone Amp-1 integrated amplifier and the DAC1.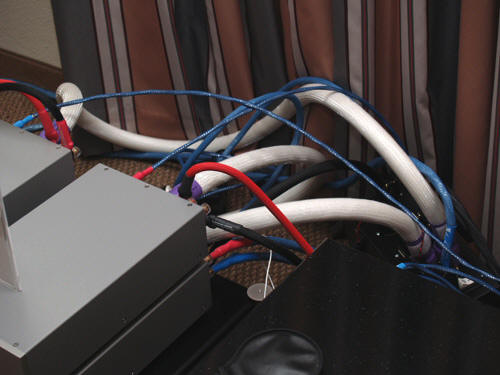 Dynamic Design THB Nebula power cords (white) and Lotus Blue cables in the Mark & Daniel room. Good stuff!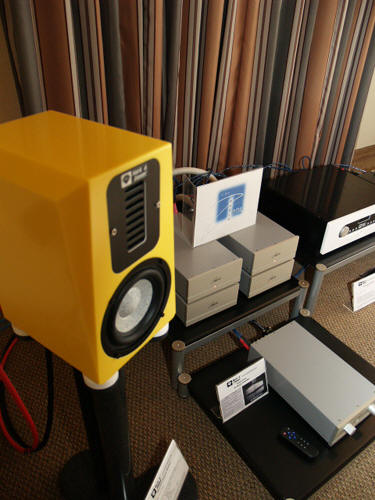 Mark & Daniel Maximus loudspeakers come in a variety of colors, featured with Audio Zone electronics.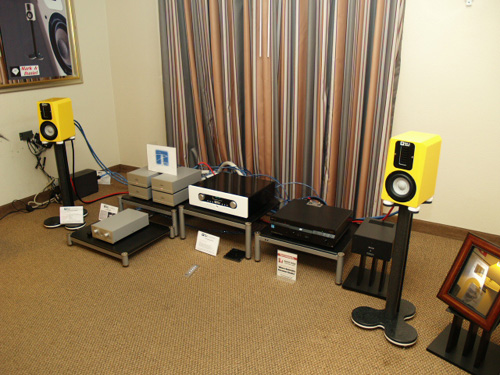 Audio Zone PRE-A1 active preamplifier with AMP-D2 monoblock amplifiers.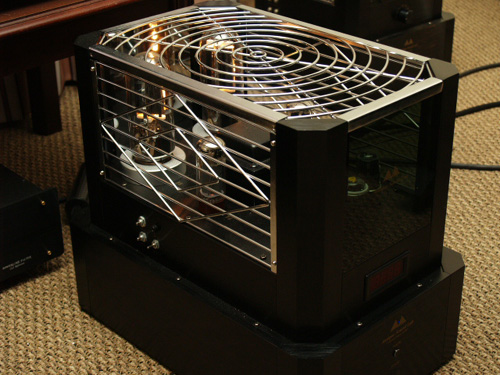 Antique Sound Labs Hurricane 200DT amplifier.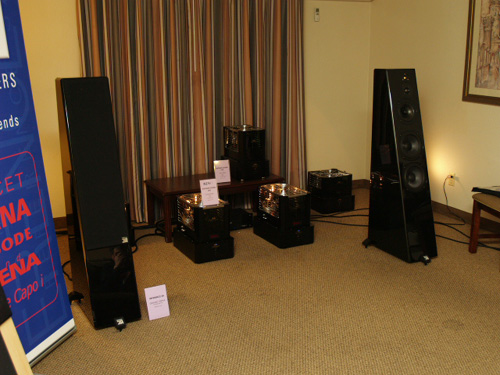 Reference 3A Grand Veena loudspeakers.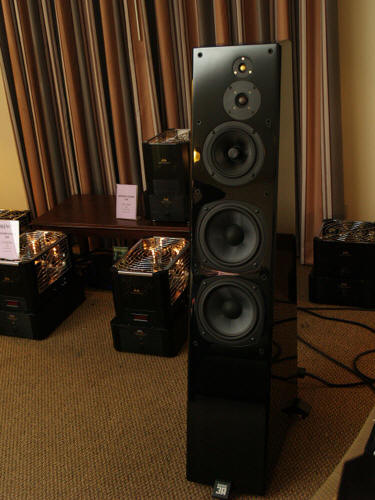 Close up view of Grand Veena loudspeakers. These sounded rather good too.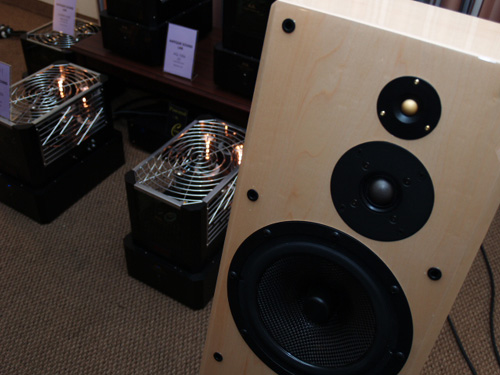 Reference 3A new smaller Veena loudspeakers.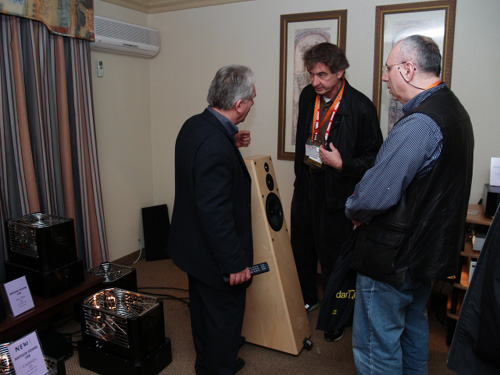 Tash Goka explaining new speaker to a captivated crowd.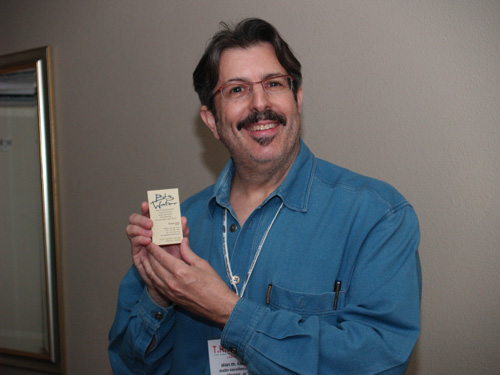 Alan Kafton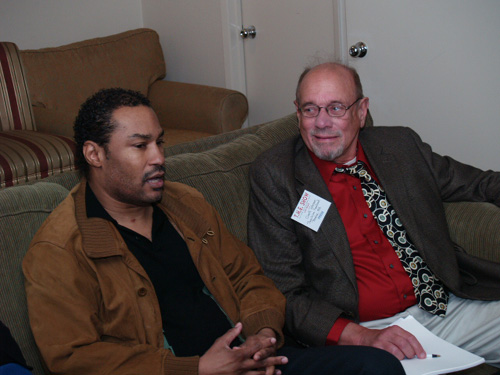 Vincent of VRS in close conversation with Clark Johnsen of PFO.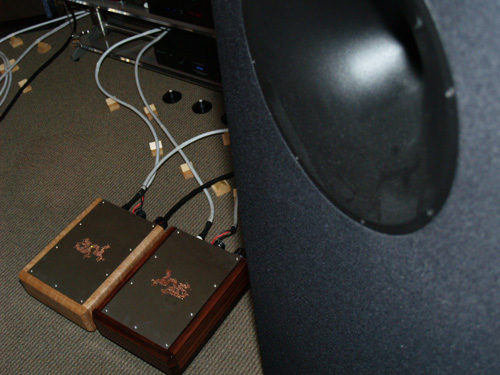 Emerald Physics loudspeakers with Red Dragon Leviathan amplifiers.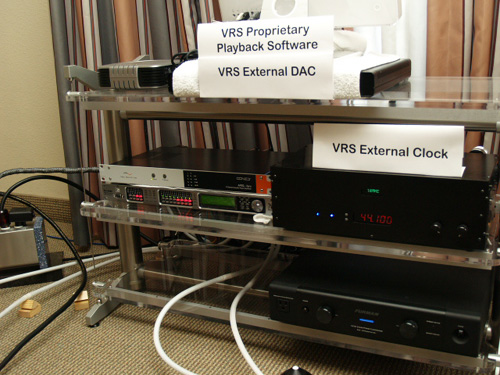 Close up of the VRS computer based music system.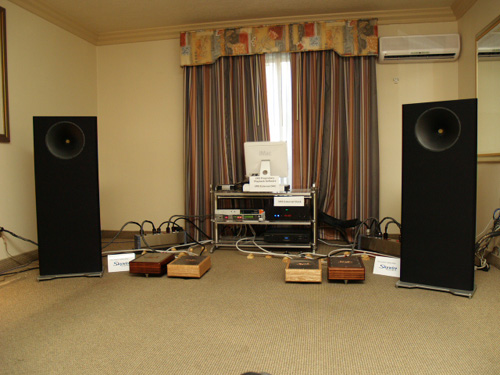 VRS/audioexcellence az room.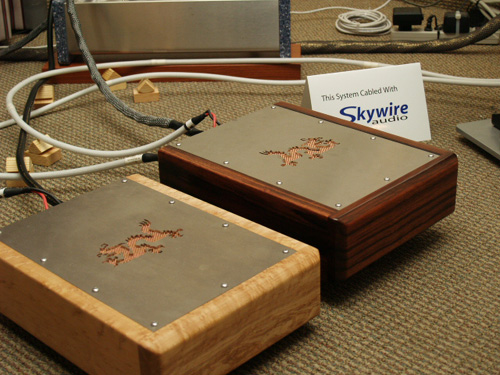 Red Dragon Leviathan amplifiers with a Power Wing (top) and Skywire cabling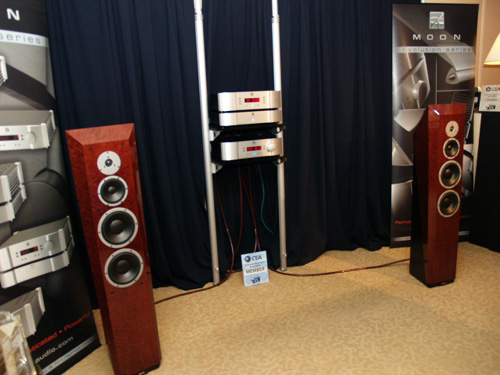 Sim Audio used the Dynaudio Sapphire loudspeakers.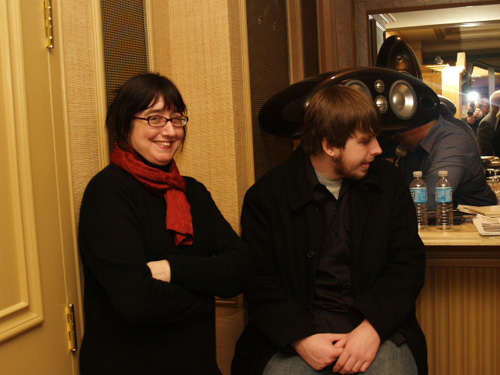 Carol and Peter in the Luxman/Vivid room. Peter commented if they were going play any real music...? He is into hardcore!!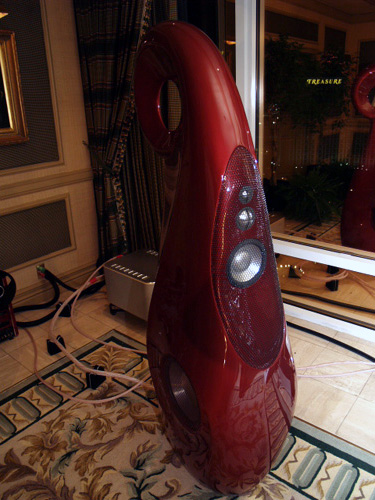 The brand new Giya loudspeaker from Vivid.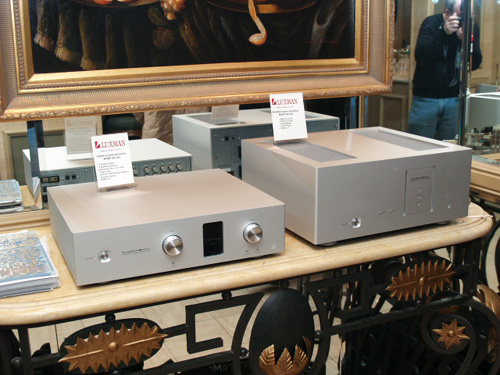 Luxman C-600F control amplifier and M600A amplifier.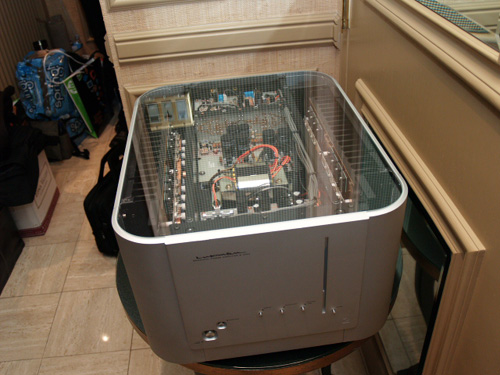 Luxman B100F monoblock amplifier.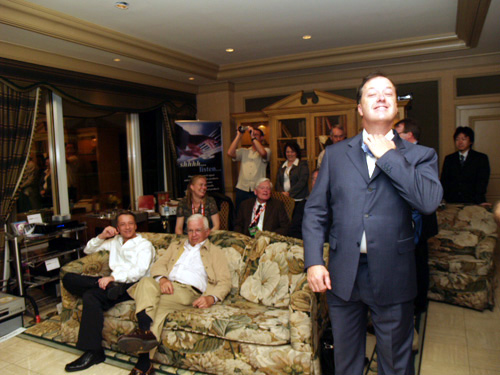 Philip O'Hanlon hamming it up before the big presentation.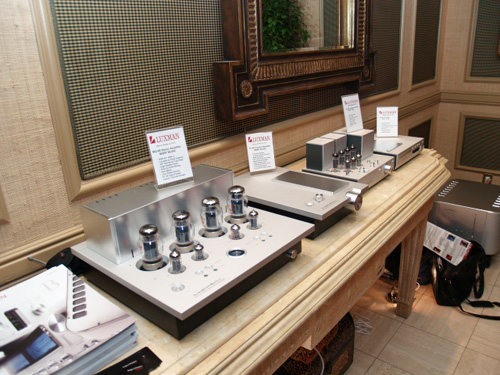 Luxman CL88 control amplifier and the MQ88 amplifier.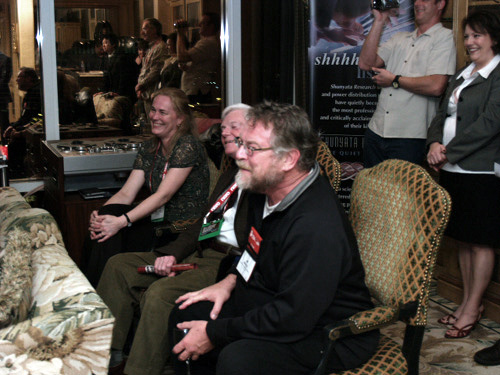 Jim Merod waiting anxiously.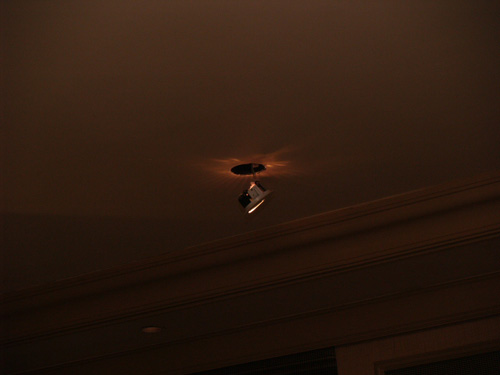 What happens when you play Yello too loud!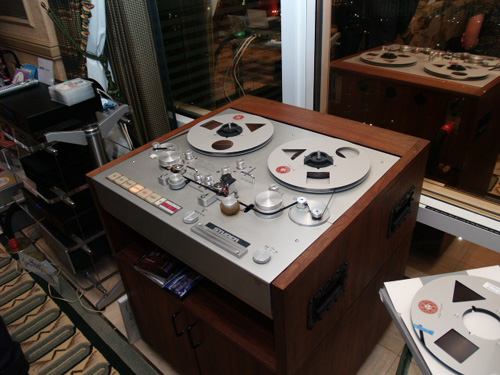 They also had the opportunity to play master tapes back on a professional Studer reel to reel deck.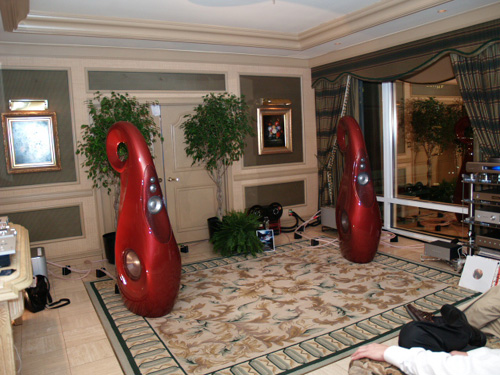 The new Vivid Giya was showcased at the Mirage in a penthouse suite. The room featured Shunyata cabling, Weiss digital, Luxman electronics, and a Contiinuum turntable.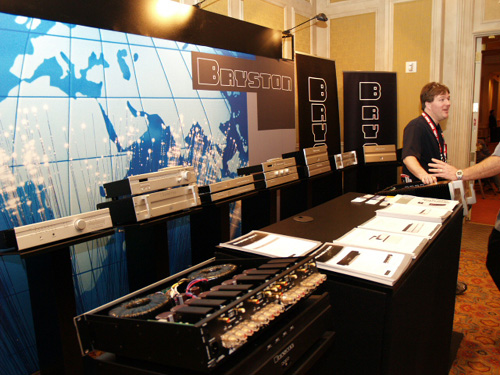 A wall of Bryston amplifiers and preamplifiers.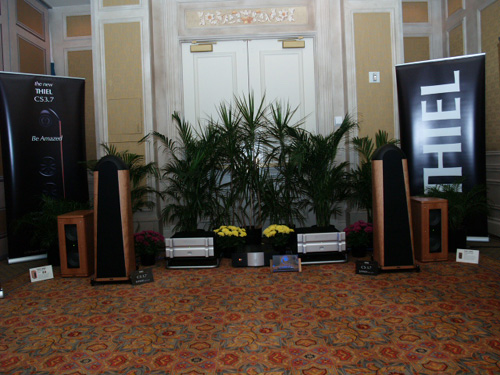 Thiel showed the 3.7 loudspeakers with Bryston electronics.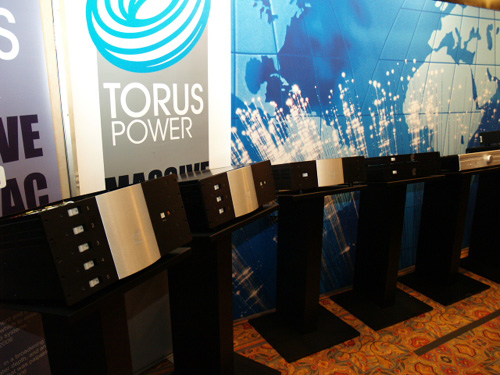 Bryston featured their Torus Power line.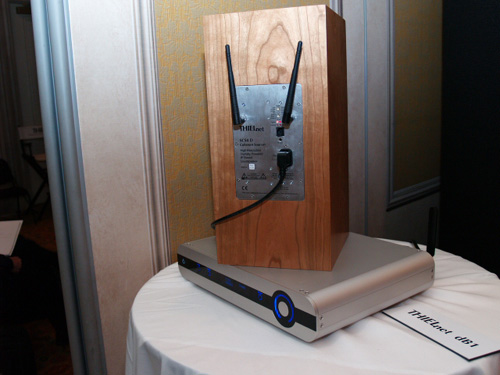 Thielnet is a system that will send music throughout your house and it is built into one of their speakers.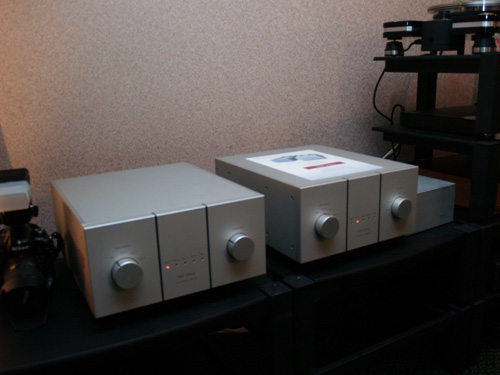 Technical Brain, cool stuff from Japan, very expensive.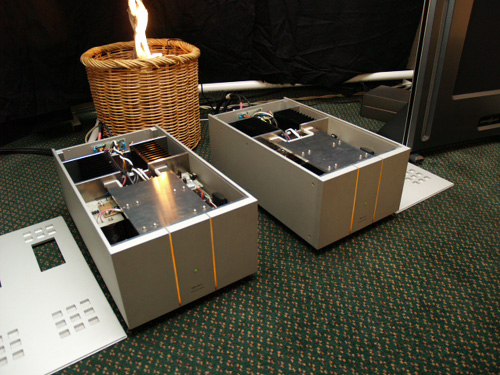 The TBP-0 amplifiers from Technical Brain. Very cool stuff... a lot going on inside too.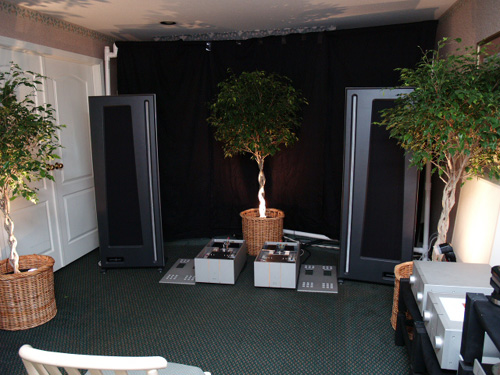 Technical Brain with Analysis Audio Omega full-range planar ribbon loudspeakers.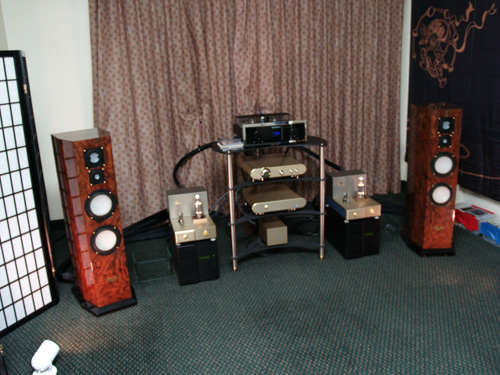 WAVAC room.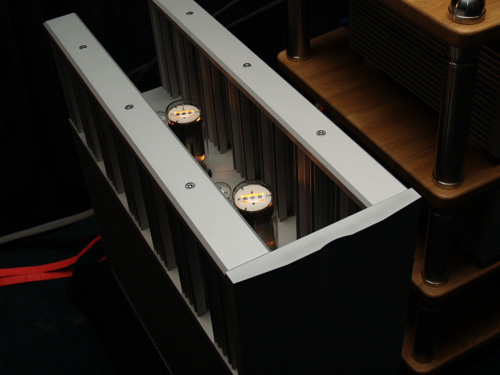 Ypsilon Electronics SET100VS amplifiers. Very pretty.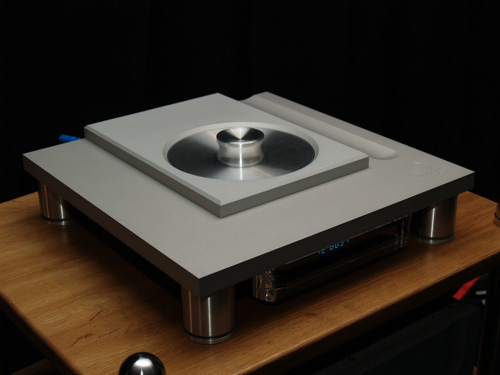 Ypsilon CDT100 transport.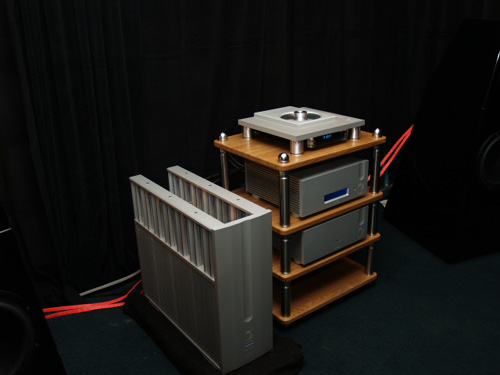 The Ypsilon system.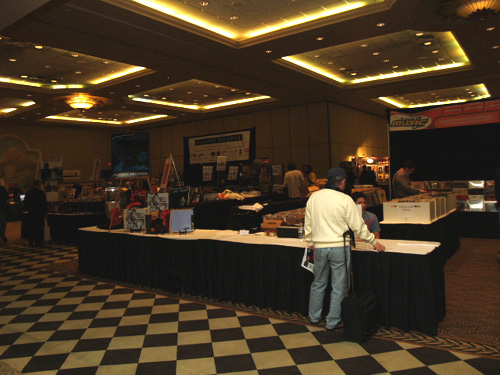 Software resellers in the Parthenon Ballroom in the Alexis Park.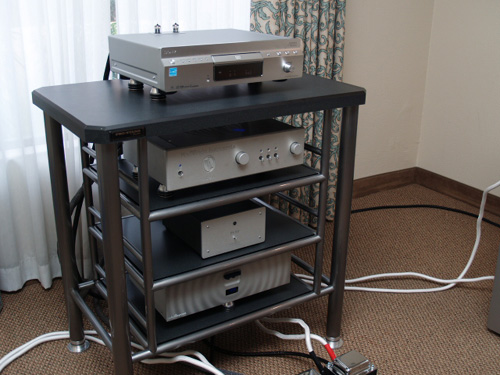 ModWright Instruments Sony 9100 Signature Truth, LS36.5 preamplifier, Art Audio amplifier (pictured below) with Acoustic Zen cabling and a stand by Billy Bags Pro-Stand Design.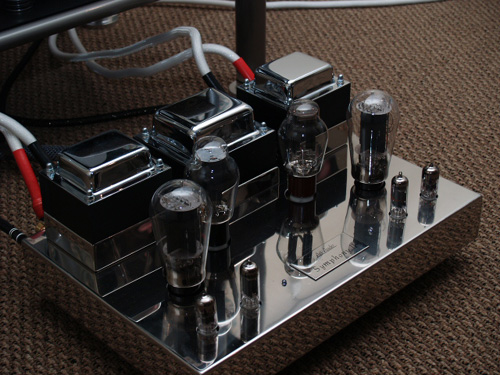 Art Audio Hi-Power Vivo 300B amplifier.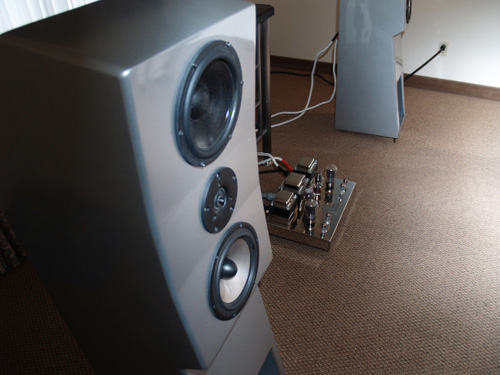 NSR Sonic Research Concerto Series D3 Sonata loudspeakers.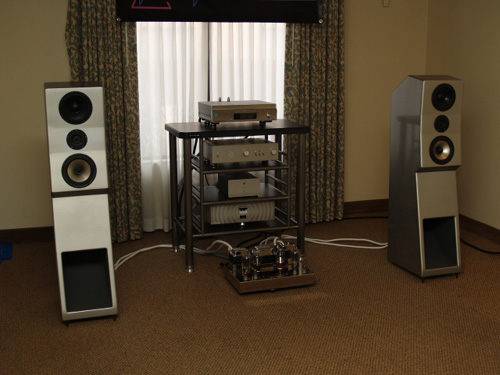 The ModWright room with Art Audio, NSR Sonic Research, and Acoustic Zen.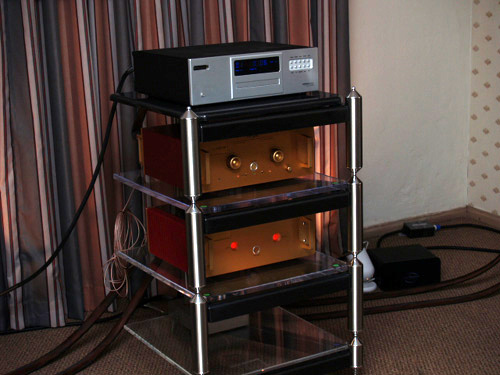 Dartzeel NHB-108 model 1 amplifier and the NHB-18 NS preamplifier.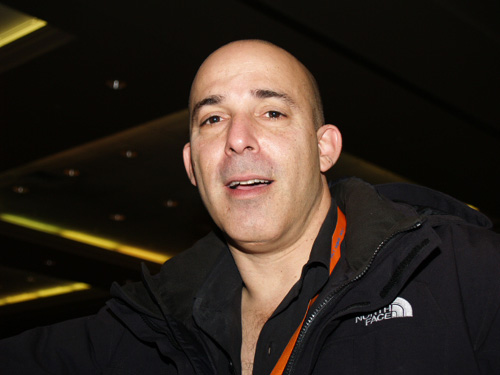 Jonathan Tinn, dapper as always.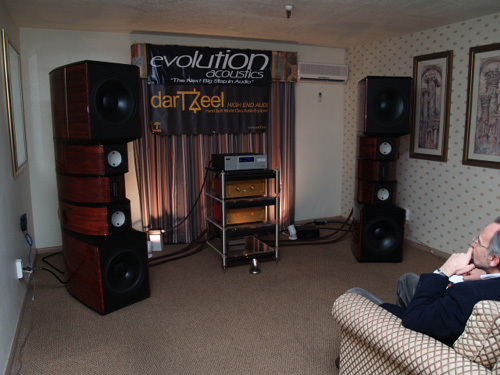 Evolution Acoustics MM Three loudspeakers and cabling. This room had the power to transport you away.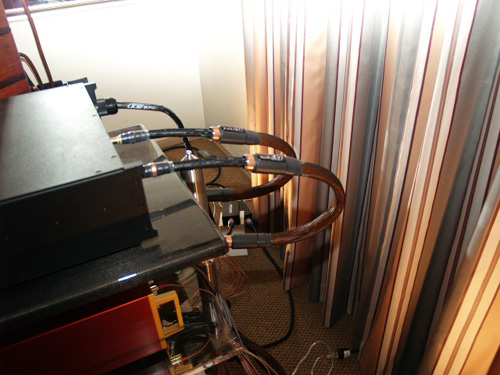 Close up shot of Evolution Acoustics cabling.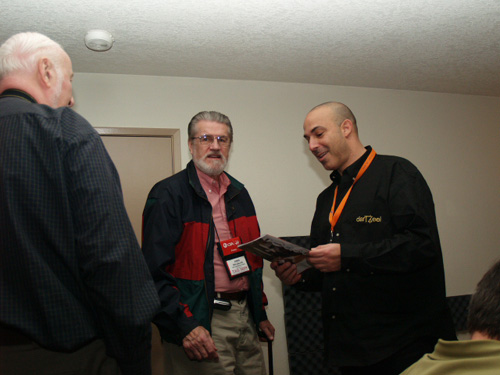 Jonathan with Arnis Balgalvis discussing audio.