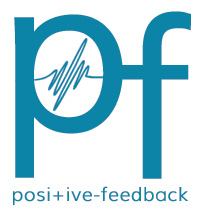 You are reading the older HTML site
Positive Feedback ISSUE
39
september/october 2008
RMAF 2008 - Part 3
by Dave and Carol Clark
And here is part 3...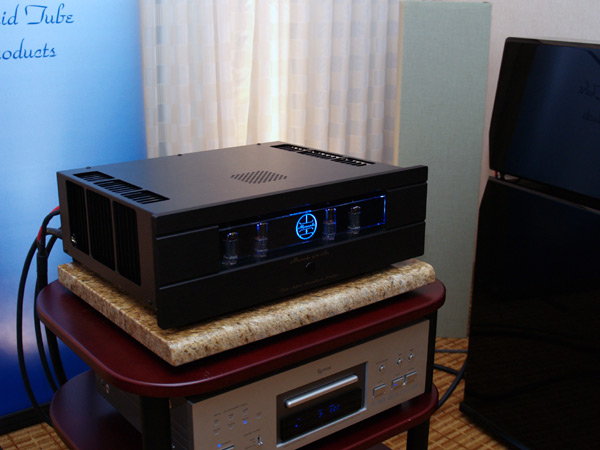 Moscode 402Au hybrid amplifier.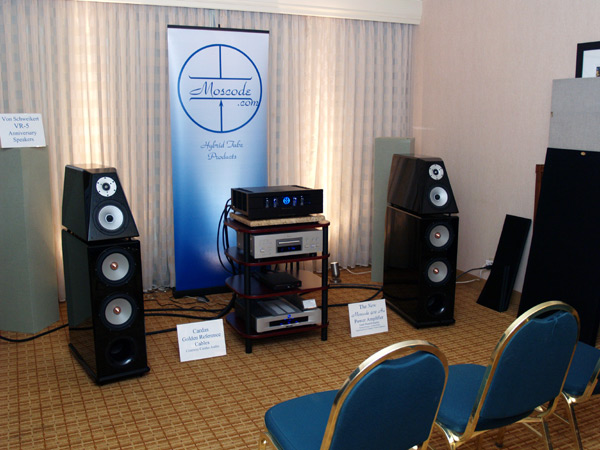 Moscode with Von Schweikert loudspeakers.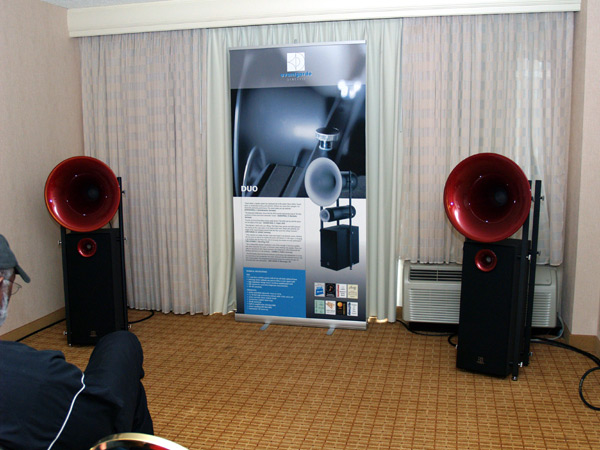 Globe Audio Marketing showed Avantgarde Uno Nano loudspeakers $16,500. Also in the room were Audio Aero, and Brinkmann Audio.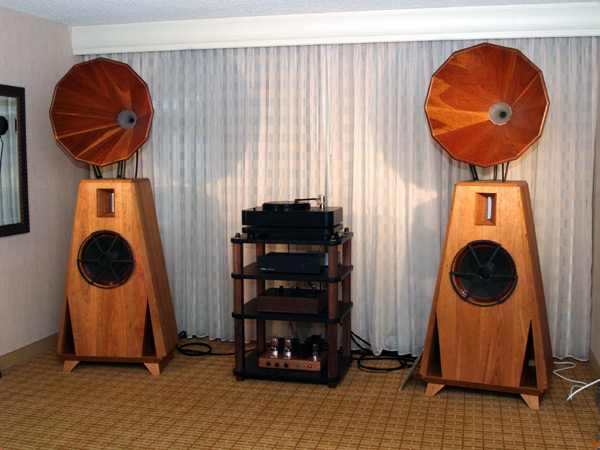 Oswaldsmill Audio builds vacuum tube ammplfiers and loudspeakers.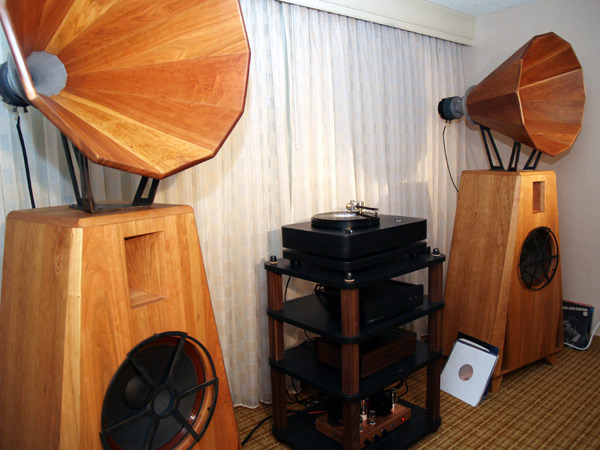 The loudspeakers are crafted from solid hardwoods.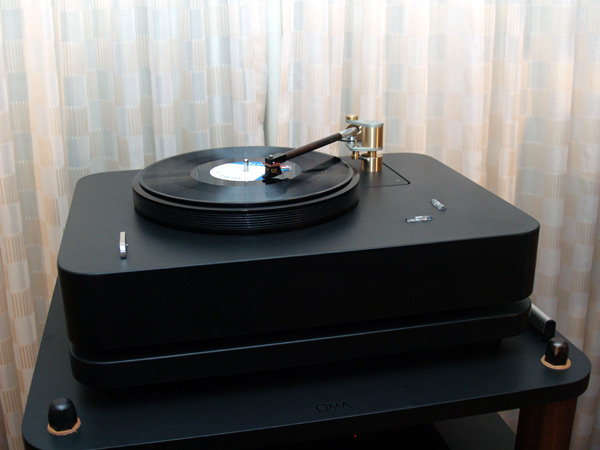 OMA also makes custom slate plinths with tonearms from Schroeder and Schick. Pictured here is the Saskia, designed by Win of Tinnon Audio, which features an entirely new idler drive deck.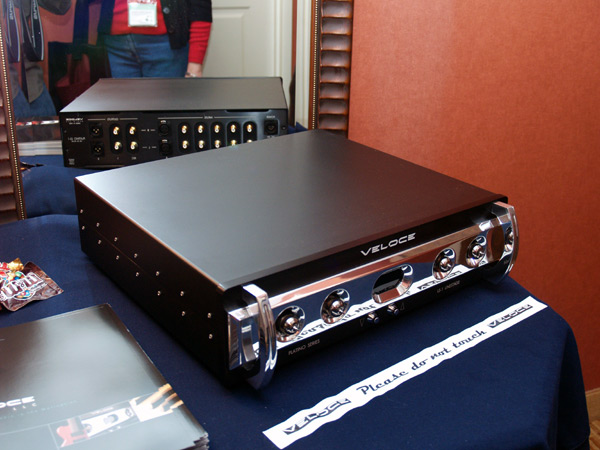 Veloce Audio featured a new line of products including the LS-1 linestage amplifier.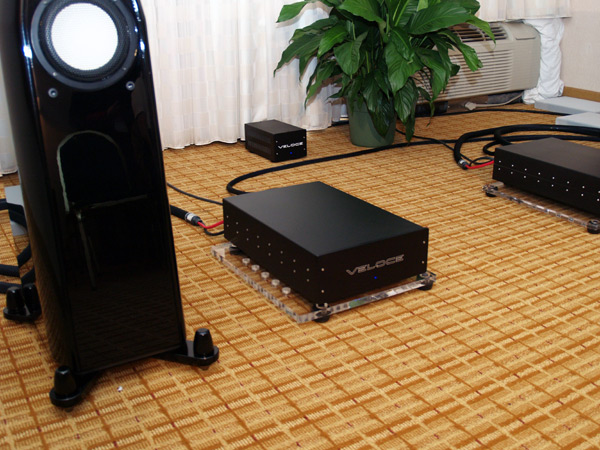 Prototype Veloce amplifiers, this is not their completed look.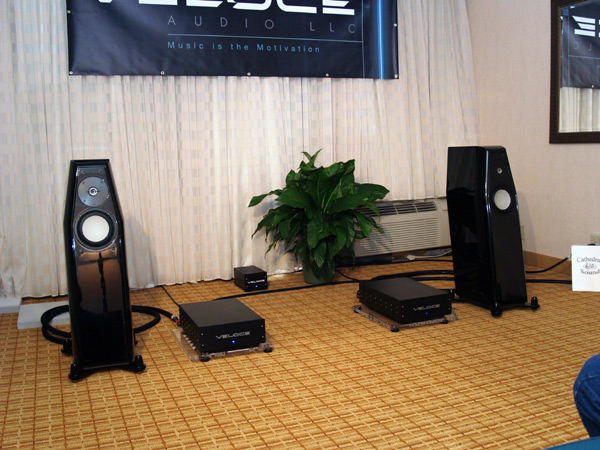 Nice sounding Veloce products with Kharma loudspeakers. PAD cables. Also in the room was an Audio Aero CD player.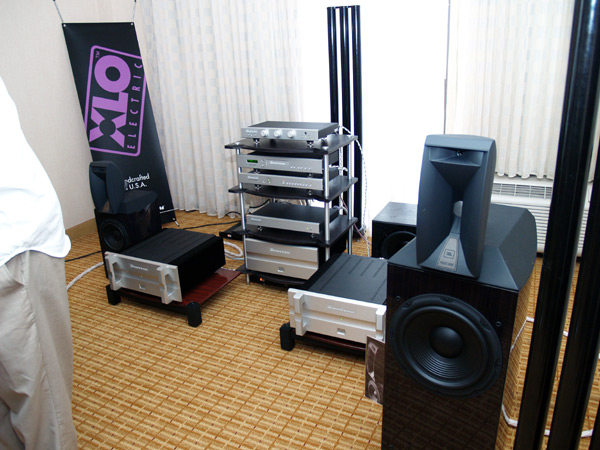 Beyond Audio Video Gallery with Bryston electronics and XLO cables.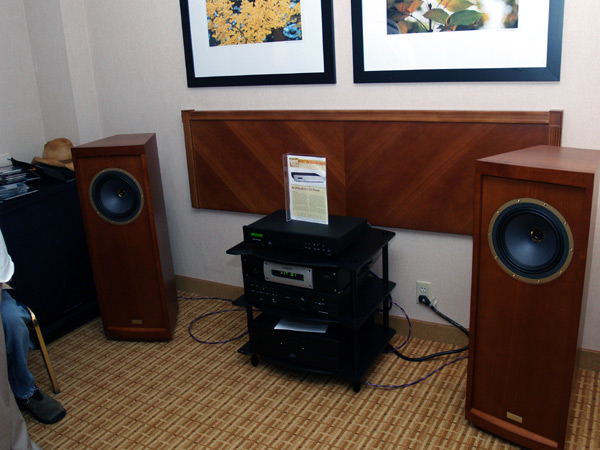 Tannoy loudspeakers, Bryston, XLO, and JBL Array.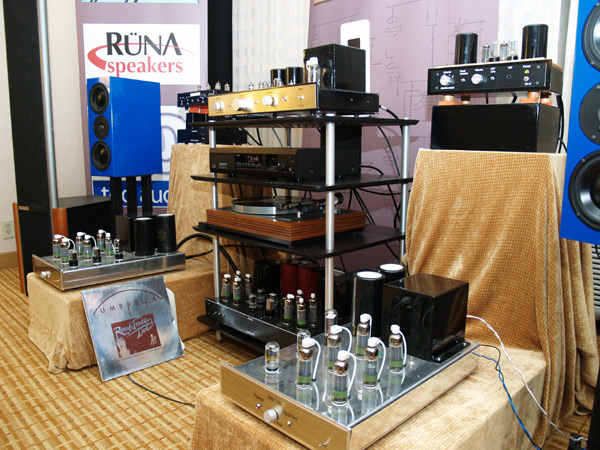 McAlister Audio tube electronics.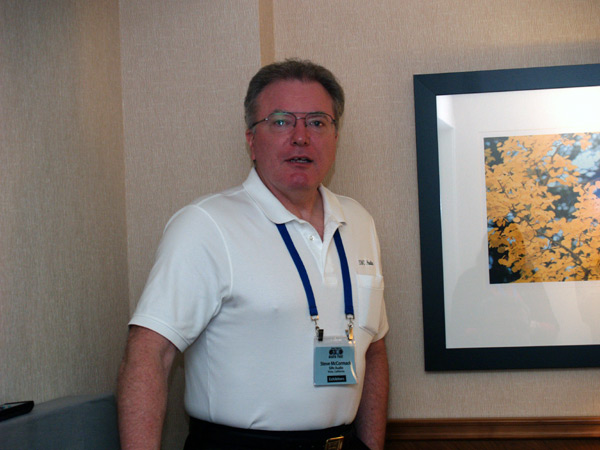 Steve McCormack of SMc audio.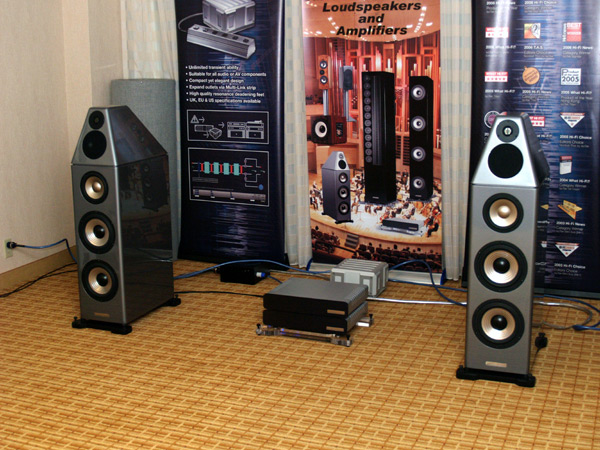 The Sound Experts lineup included the Genesis 5.3 loudspeakers, IsoTek, Esoteric, and SMc.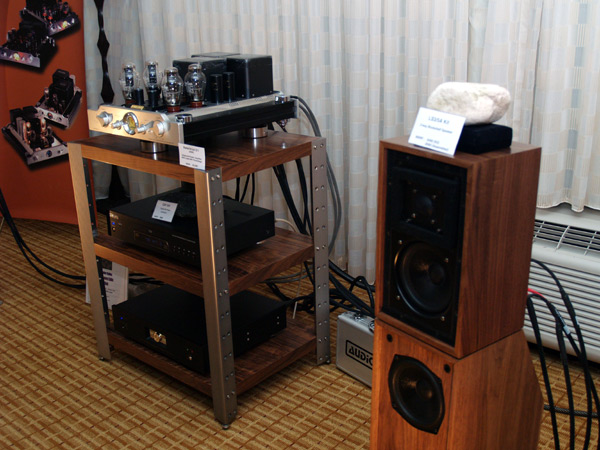 Gini Systems featured a full line of products.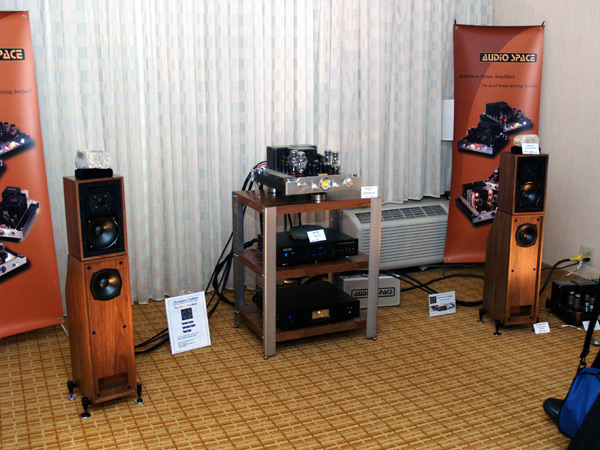 Gini Systems with Zentara cables.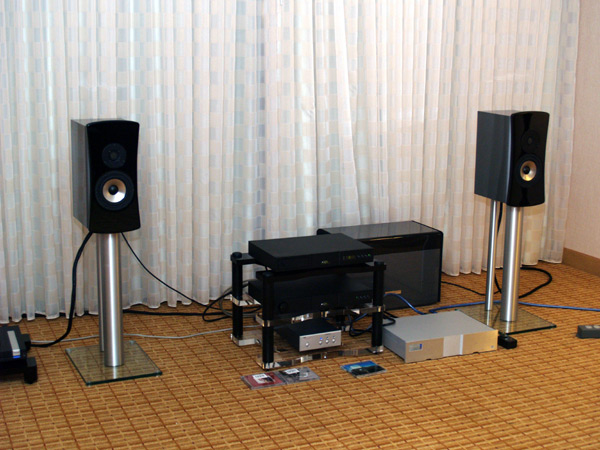 The Sound Experts also featured the Genesis 7.1p monitor loudspeakers. This system also included IsoTek and Naim.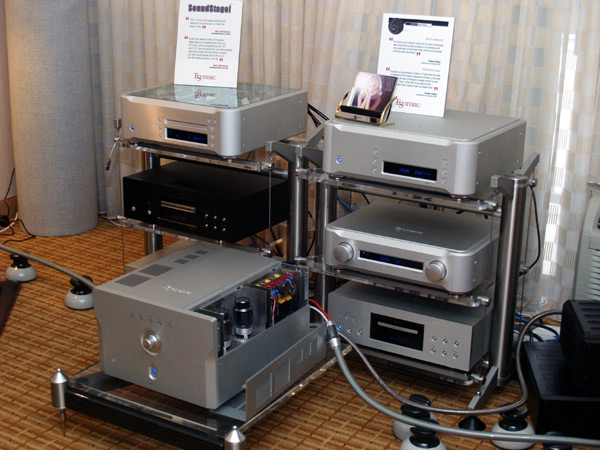 A plethora of Esoteric products.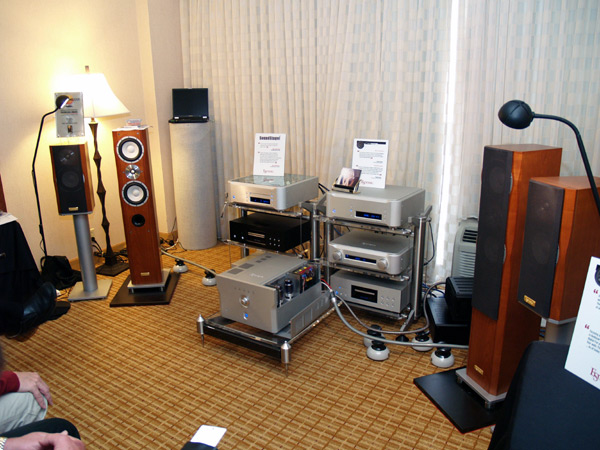 Esoteric electronics and loudspeakers.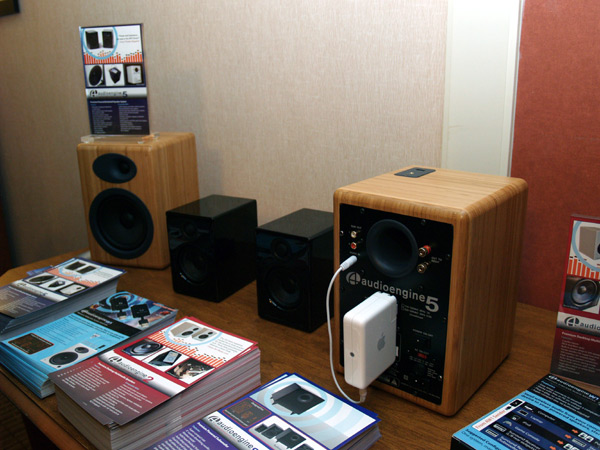 AudioEngine desktop loudspeakers.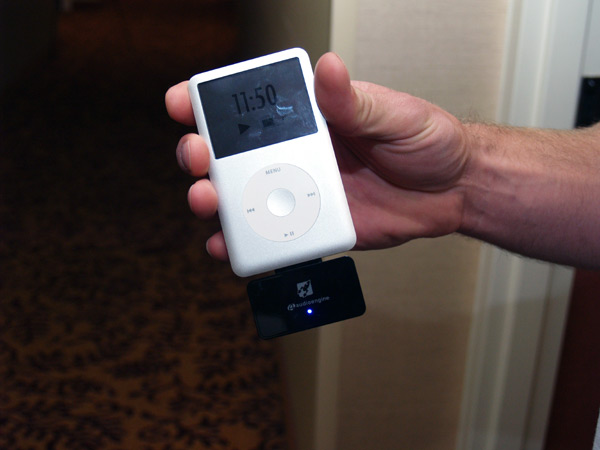 AudioEngine has a new product that allows your iPod to transmit to their speakers wirelessly.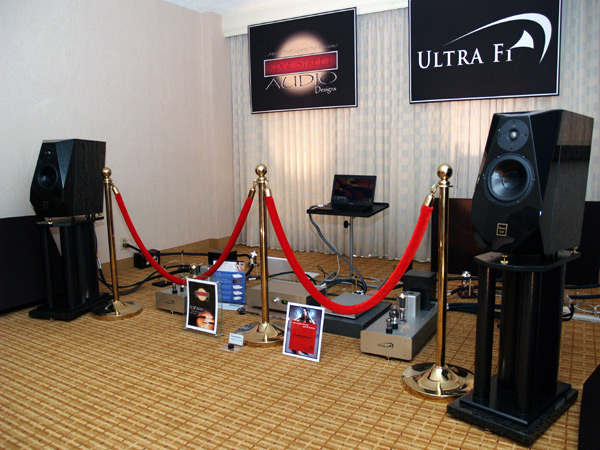 Ridge Street Audio Designs Sason Ltd/Si loudspeakers $17,580 pr with Ultra Fi Daytona monoblock amplifiers and UltraFi USB DAC. Ridge Street also provided the cabling.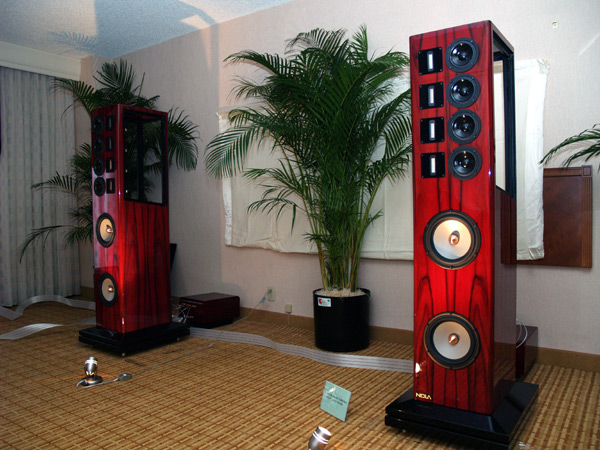 Nola Baby Grand reference loudspeakers. These sounded way good.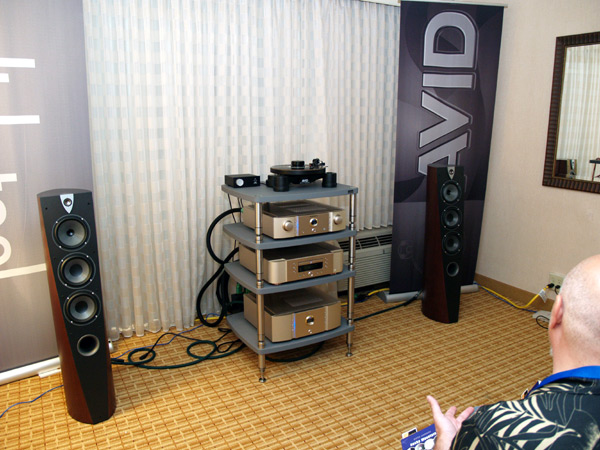 Avid HiFi turntables in the Music Direct room. Also shown are Marantz electronics and Focal JM Labs speakers.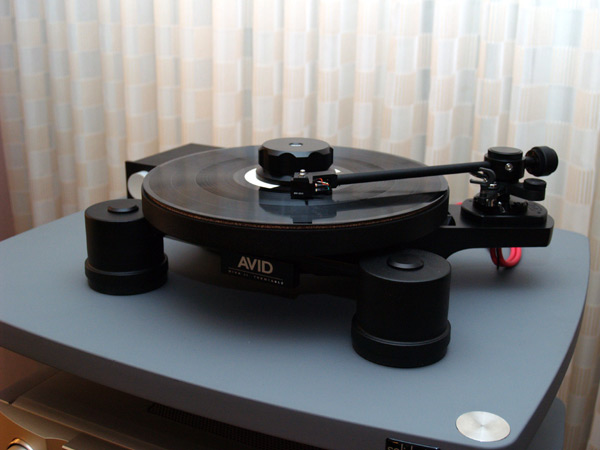 The new Avid Diva 2 turntable in the Music Direct room.