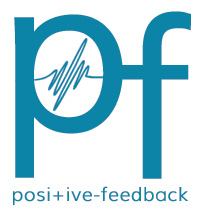 You are reading the older HTML site
Positive Feedback ISSUE
41

january/february
2009
CES and T.H.E. SHOW - 2009, Part 2, Page 2
by Dave and Carol Clark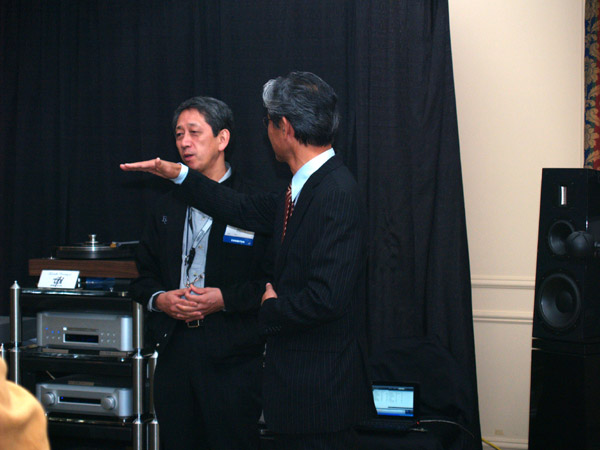 Esoteric Research presentation.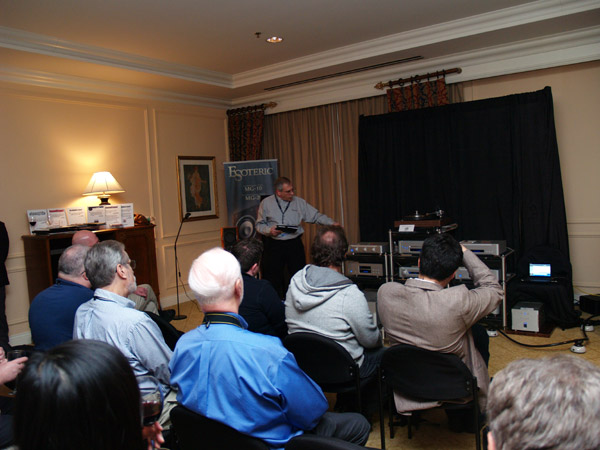 Esoteric Research presentation. Lots of new products as well as what is what with Esoteric.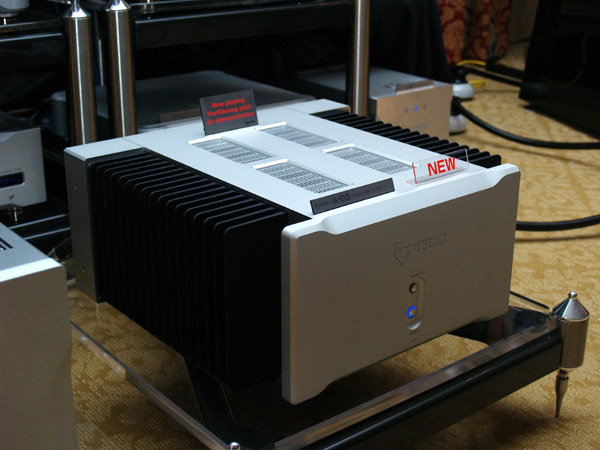 New Esoteric amplifier. Really a wonderful sound here... even though it was a demo!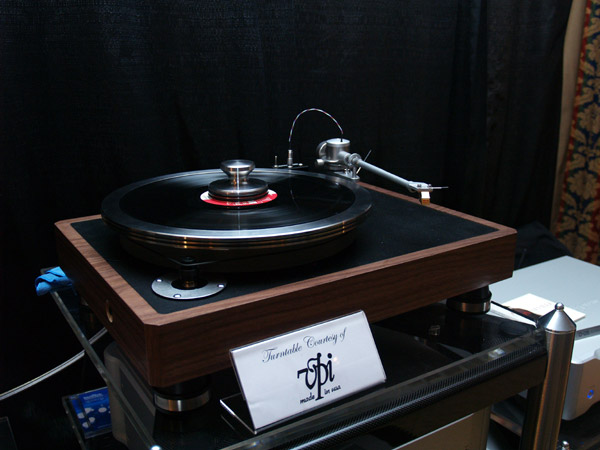 VPI turntable being used in the Esoteric room.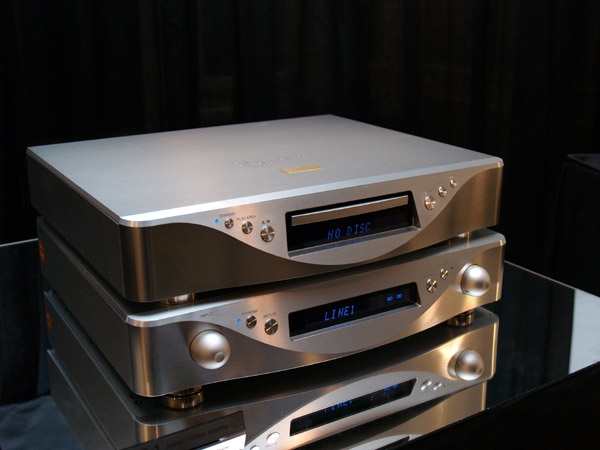 The new Esoteric CD player and integrated.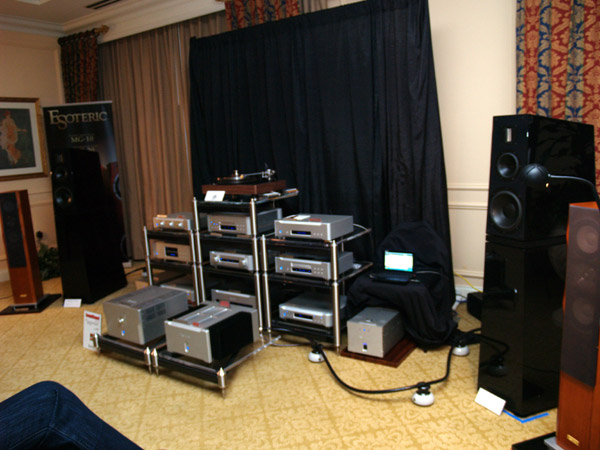 The Esoteric system.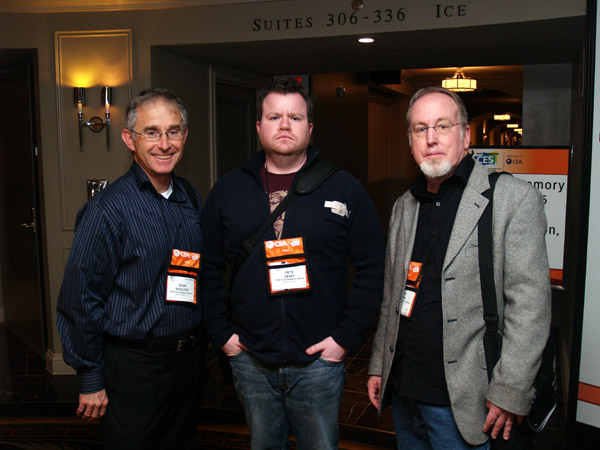 Dean Seislove, Pete Davey, Dave Clark enjoying the Esoteric presentation. Smile Pete!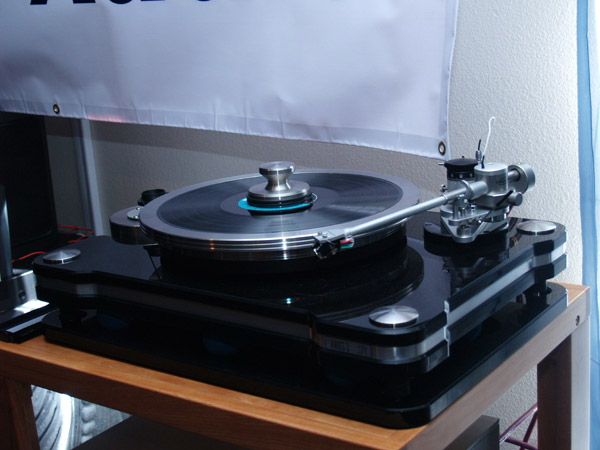 VPI turntable in the Spectron Audio and Analysis Audio room at T.H.E. Show.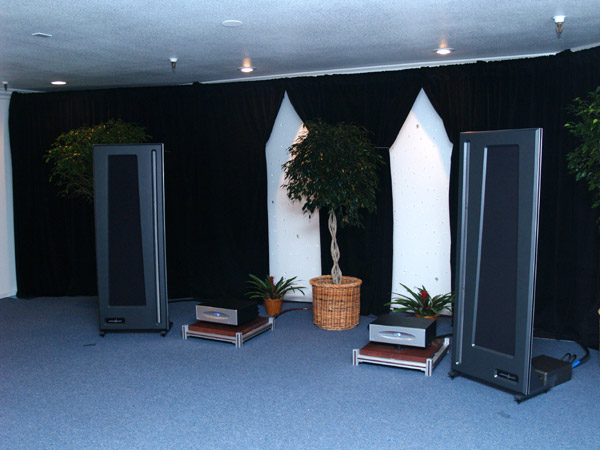 Analysis Audio loudspeakers with Spectron Audio and JPS Labs cables.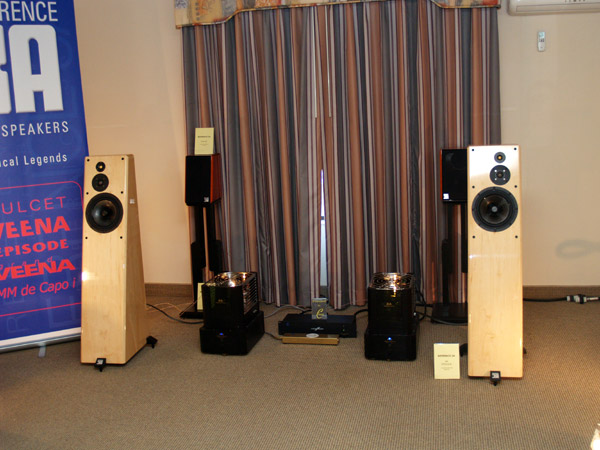 Divergent Technologies Reference 3A Epilogue and Dulcet loudspeakers, Chang Lightspeed, and Antique Sound Labs.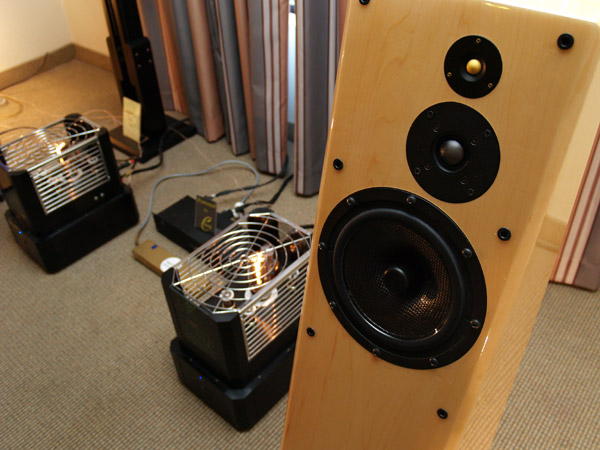 Reference 3A loudspeakers and Antique Sound Labs amplifiers.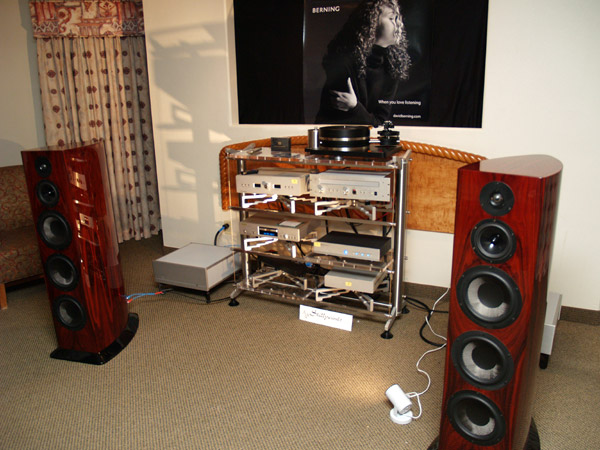 Stillpoints room with Acoustic Systems Tango loudspeakers from France, David Berning Quadraturez amplifiers, Belles prototype preamplifier, Exemplar DAC and transport, and a Dr. Feikert turntable.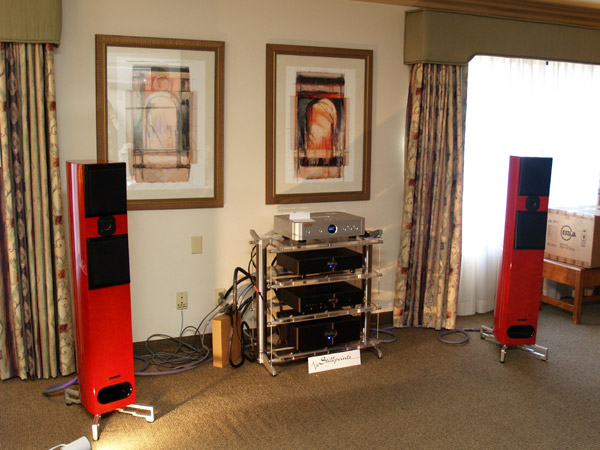 Acoustic Zen Adagio loudspeakers with Stillpoints stands.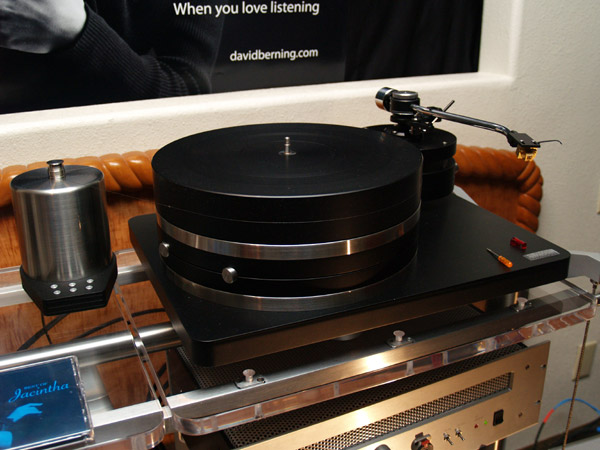 Dr. Feikert Analogue turntable on a Stillpoints stand.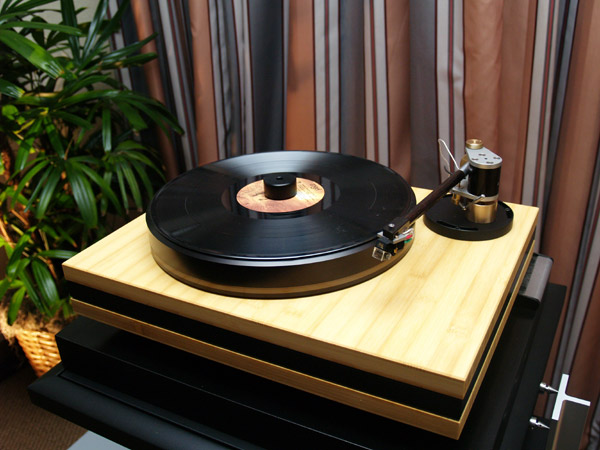 Artemis Labs SA-1 turntable with a Schroder tonearm.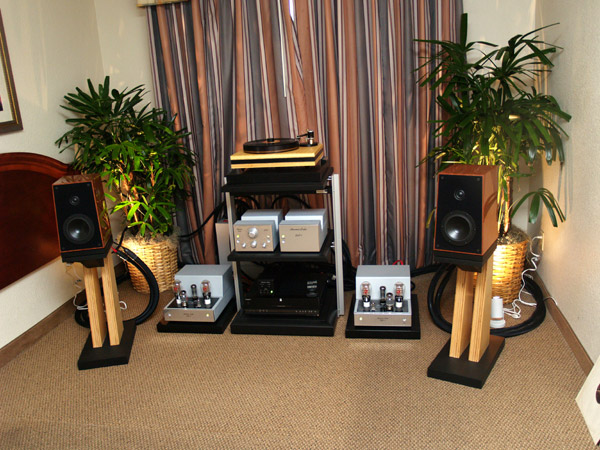 Artemis Labs PL-1 phono preamplifier, LA-1 linestage, DP-2 power amplifier, with Verity Audio Parsifal Monitor loudspeakers, and Purist Audio cables.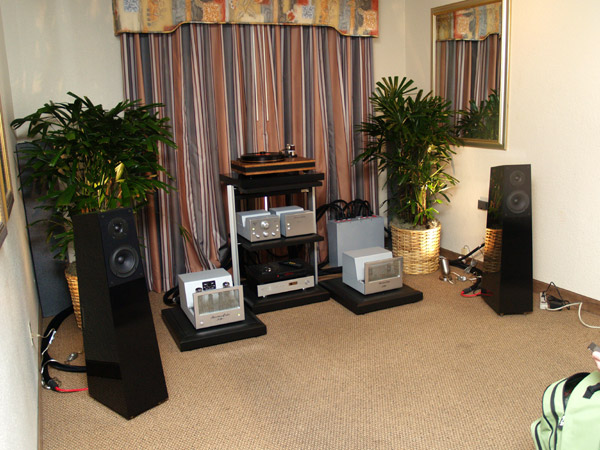 Artemis Labs PH-2 phono preamplifier, SP-1 power amplifier, SA-IS turntable, with Verity Audio Finn loudspeakers, and Purist Audio cables.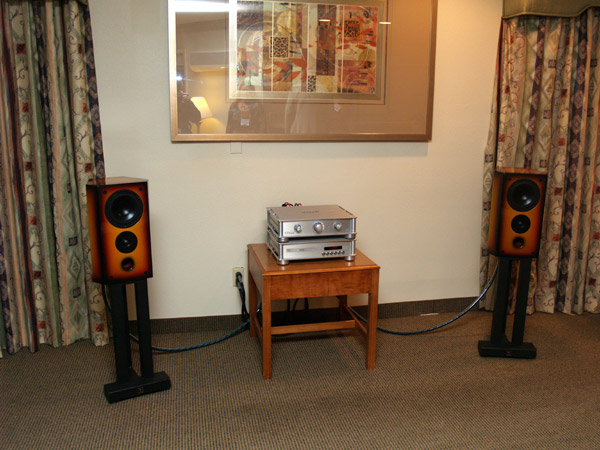 PBN Audio with Edge Electronics.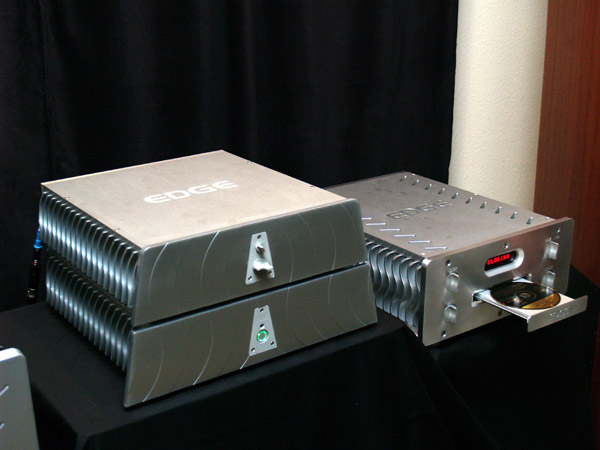 Edge Electronics premiered the Reference preamplifier $58,000 and the Signature CD player $15,000.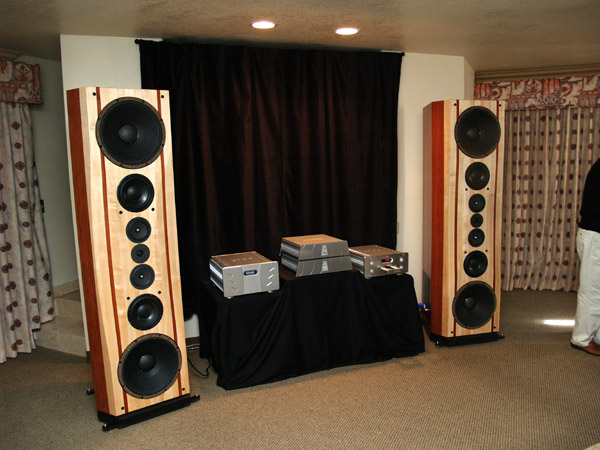 PBN Audio WAS 2 loudspeakers with Edge Electronics.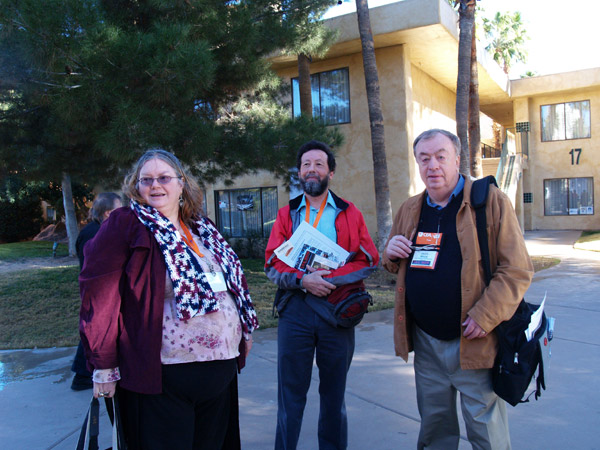 Art Shapiro and his wife conversing with Chuck Bruce.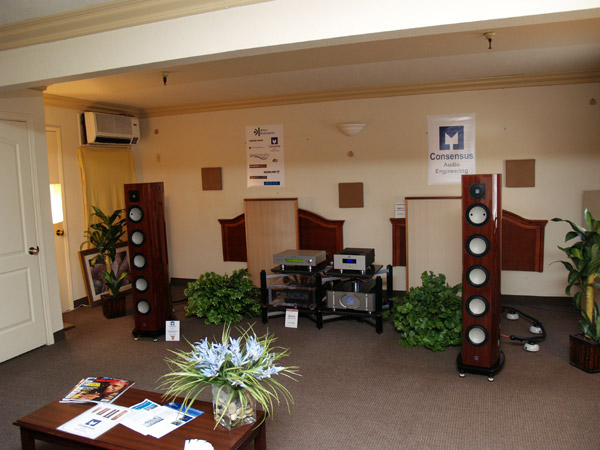 highend-electronics Inc with Consensus Audio Engineering Conspiracy loudspeakers $41,700. Also in the room were products from Pass and Audio Note.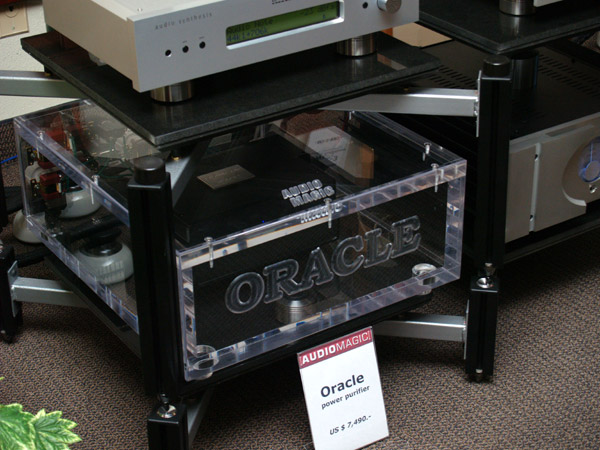 highend-electronics also featured the AudioMagic Oracle.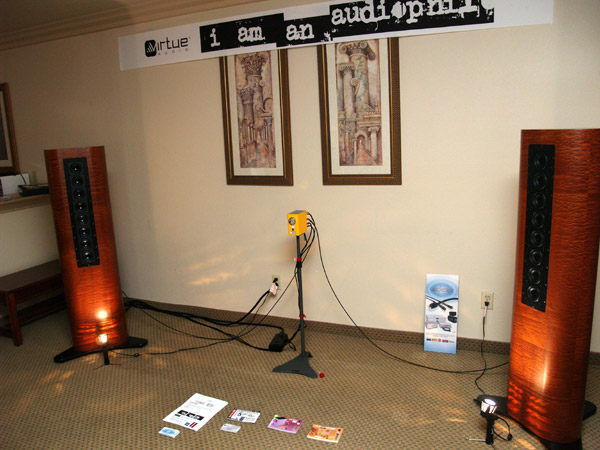 Virtue Audio with Audience loudspeakers. Yes that tiny amplifier powered those huge loudspeakers!