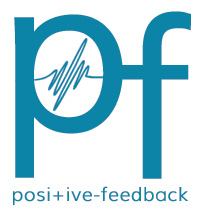 You are reading the older HTML site
Positive Feedback ISSUE
45

september/october 2009
RMAF 2009 Page 2
by Dave and Carol Clark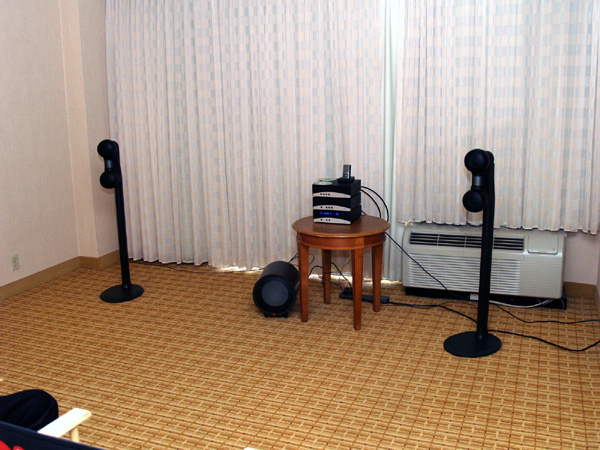 Anthony Gallo Acoustics.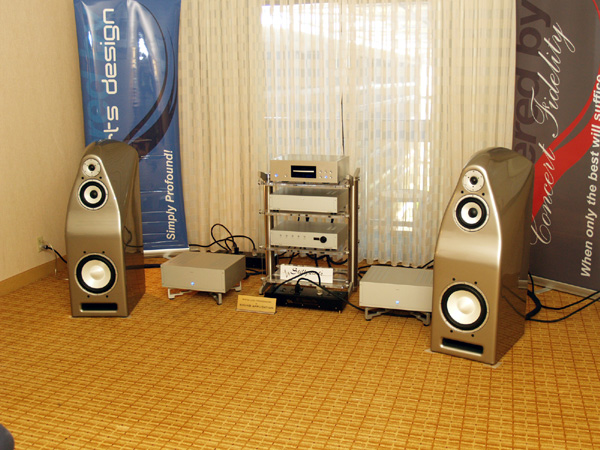 Silicon Arts Design & Concert Fidelity, Sound Application, and Hansen Audio loudspeakers. This room also featured Stillpoints, Kubala-Sosna cables, and music was provided by Eastwind Imports. Nice.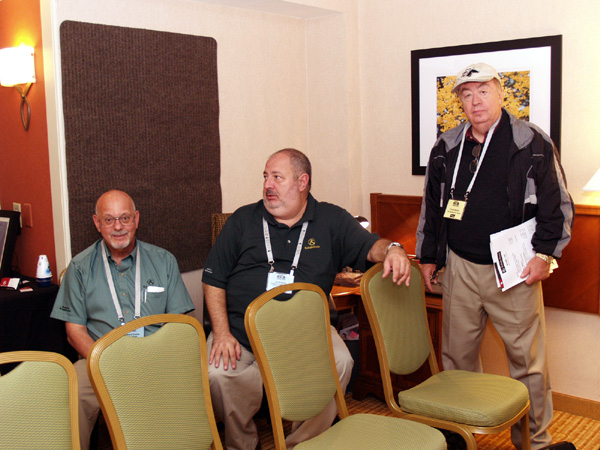 Howard Sosna and Joe Kubala alongside Chuck Bruce.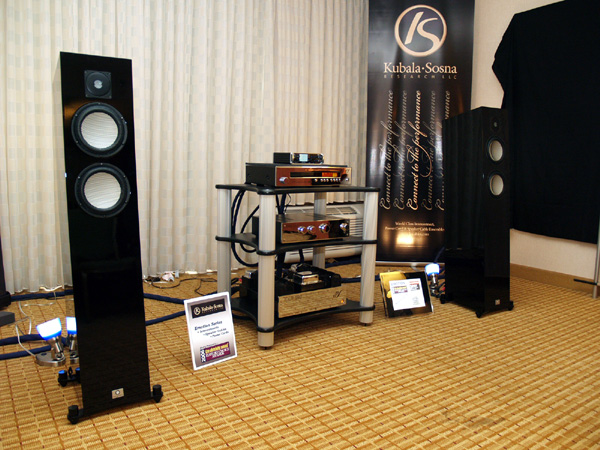 Kubala-Sosna with Marten loudspeakers, E.A.R. electronics. Very nice.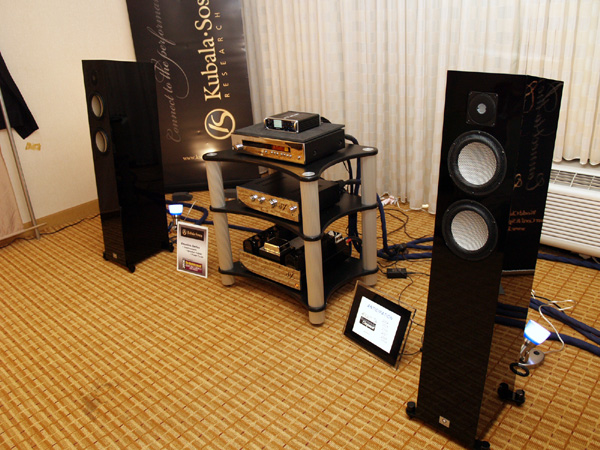 One of the rooms that really sounded great.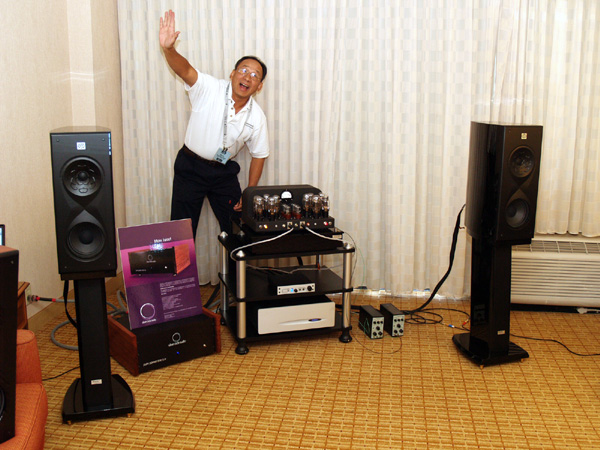 Vinh Vu of Norvinz with products by Gingko Audio, Sanders Sound Systems, Atma-Sphere, Benchmark Media, and Vovox. N Ice too... as always. Came back several times but way too crowded to have a longer term listen.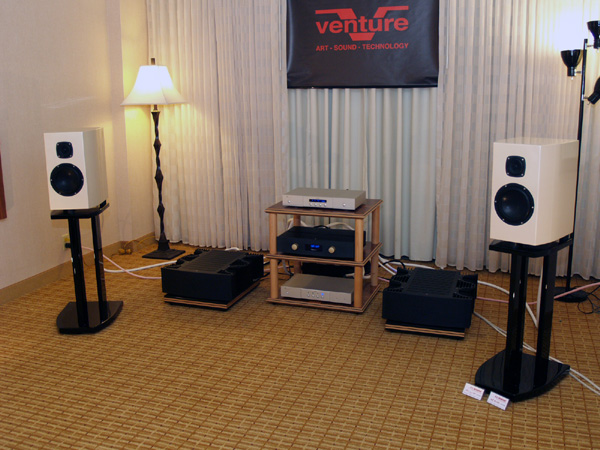 Venture Audio with Precision Audio & Video and Weiss Engineering.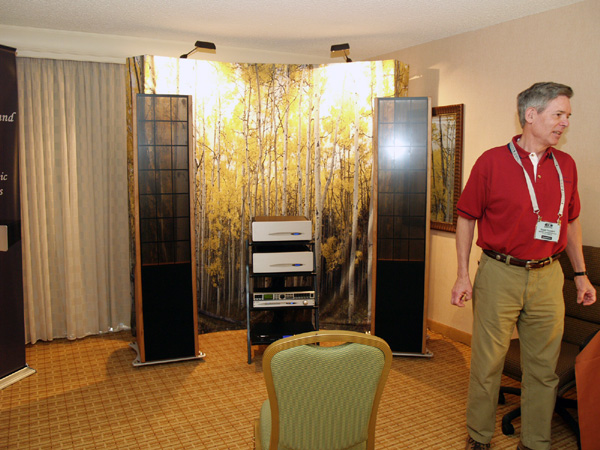 Sanders Sound Systems Electrostatic loudspeakers with ESL and Magtech electronics.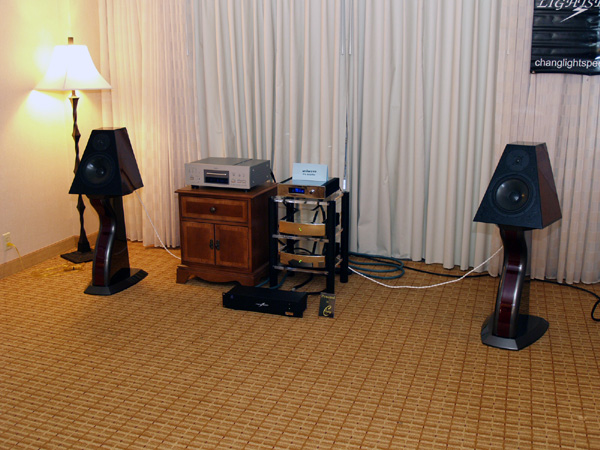 Chang Lightspeed Audio with Uniwave Tek Digital Audio.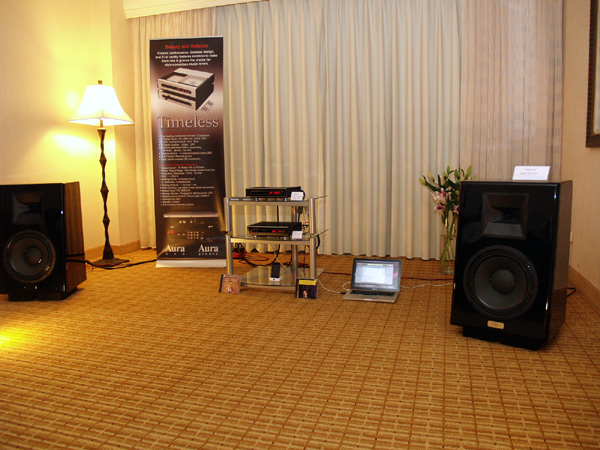 April Music, May Audio, and Aura Note.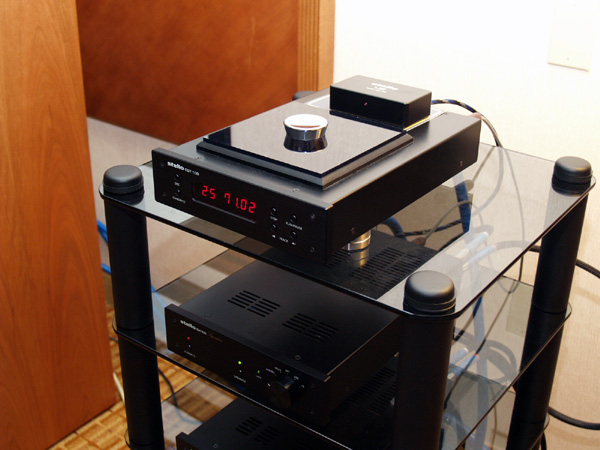 April Music Stello transport.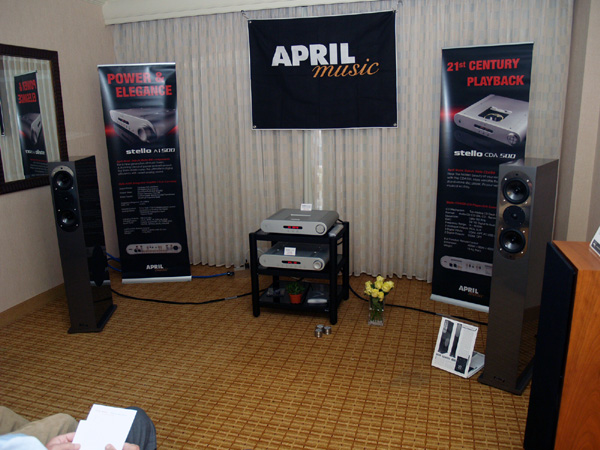 April Music, May Audio, and Stello electronics.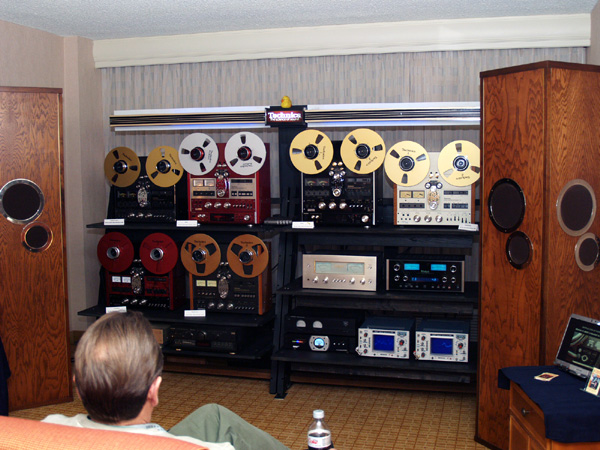 J-Corder custom reel to reels.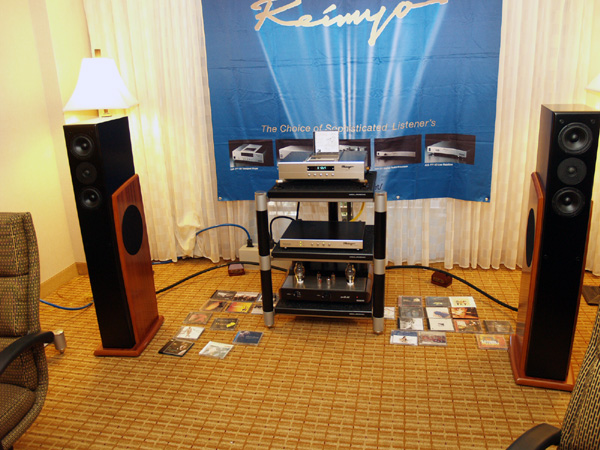 May Audio, Harmonix, Master Sound, Audes loudspeakers, and Reimyo.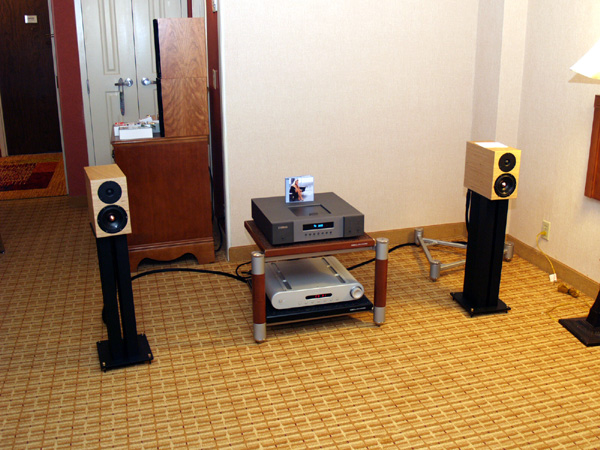 May Audio, Harmonix, Master Sound, and ASW loudspeakers.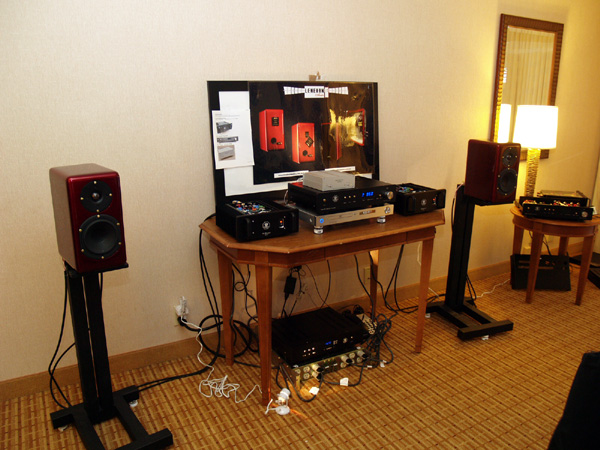 Monarchy Audio and Lenehan Audio.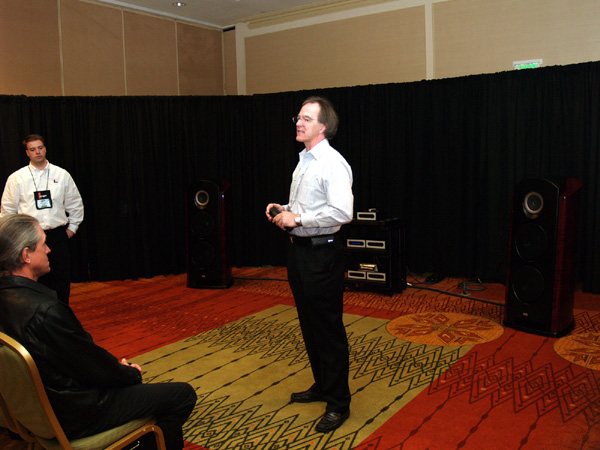 Andrew Jones demonstrated different binding posts by WBT on his Pioneer loudspeakers... and yes the more $$$ WBT sounded much better.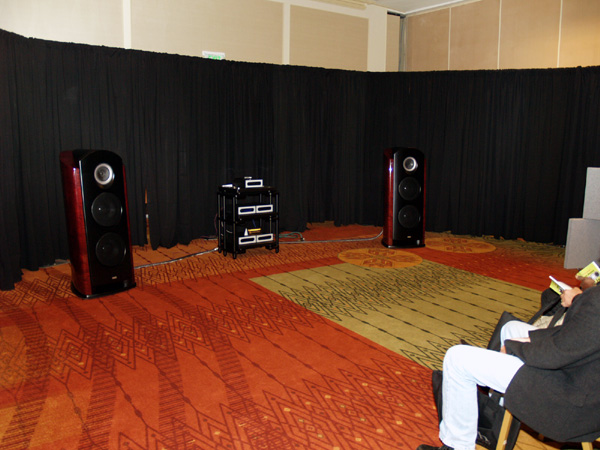 Pioneer loudspeakers with Bel Canto electronics.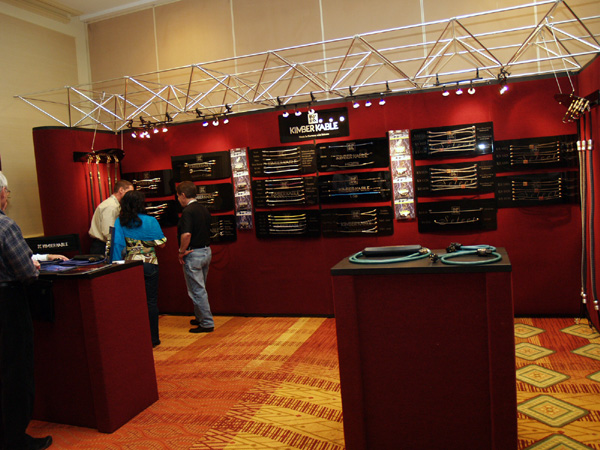 An array of Kimber Kable products.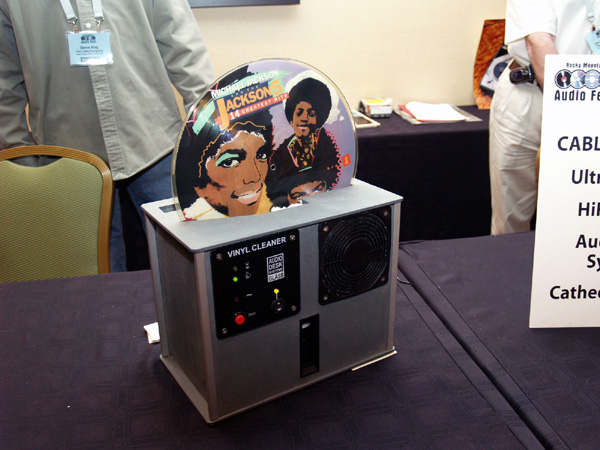 Vinyl Cleaner from Cable Company... they had to deal with misplaced baggage, so the table was a wee bit bare till the next day. Then that had the whole deal for people to check out.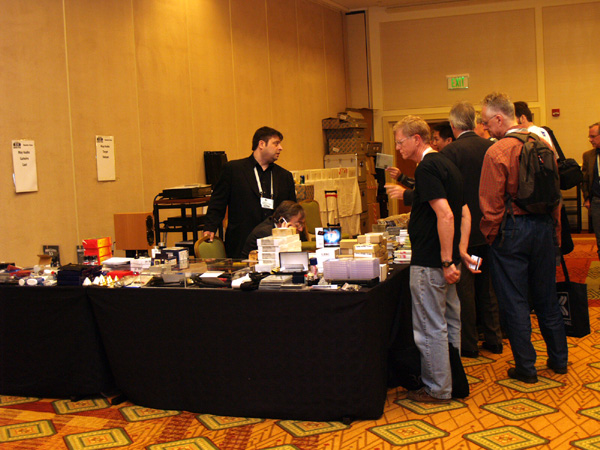 Software Galore in the main ballroom.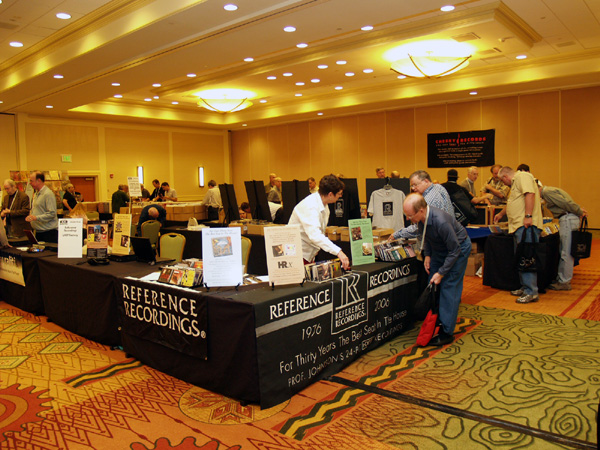 Records, CDs, and t-shirts.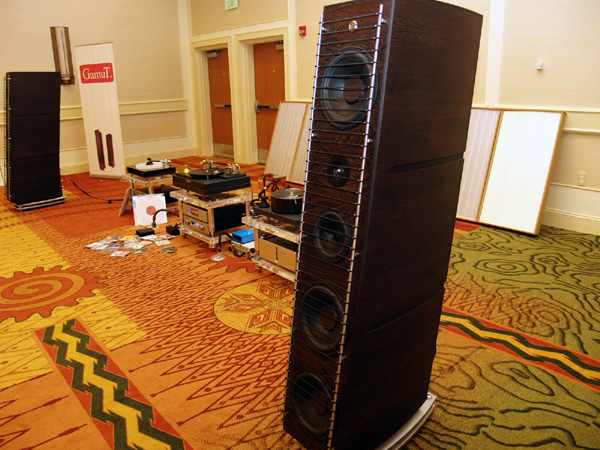 KT Audio Imports, Gamut Audio. Musical Life, ZYX.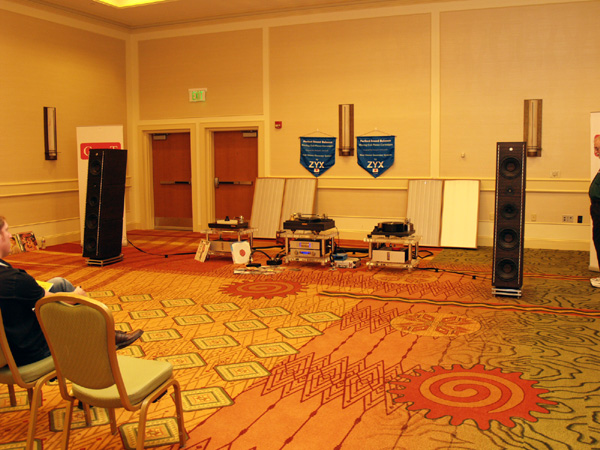 Gamut Audio with ZYX in a WAY too big room. Yeah it worked, but the soundstage was too exaggerated... and yet, nice tonality and dynamics.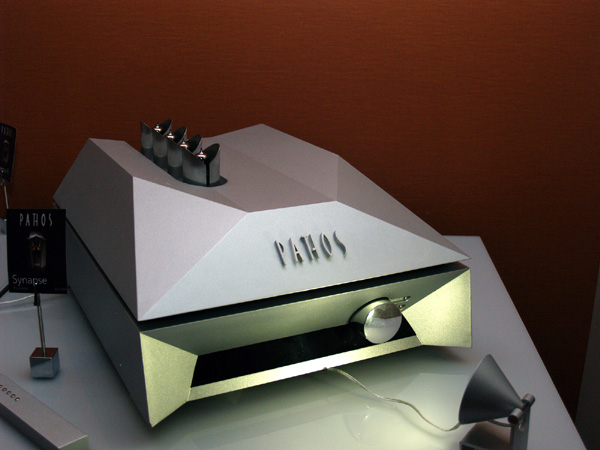 Pathos Acoustics' real nice preamplifier.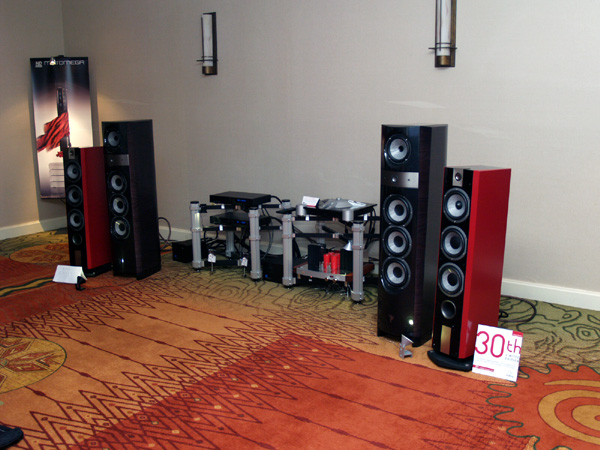 Pathos with Micro Mega, Focal, and Solid Tech.