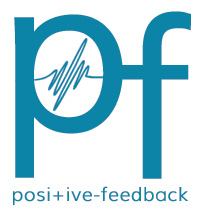 You are reading the older HTML site
Positive Feedback ISSUE
45

september/october 2009
RMAF - 2009, Page 3
by Dave and Carol Clark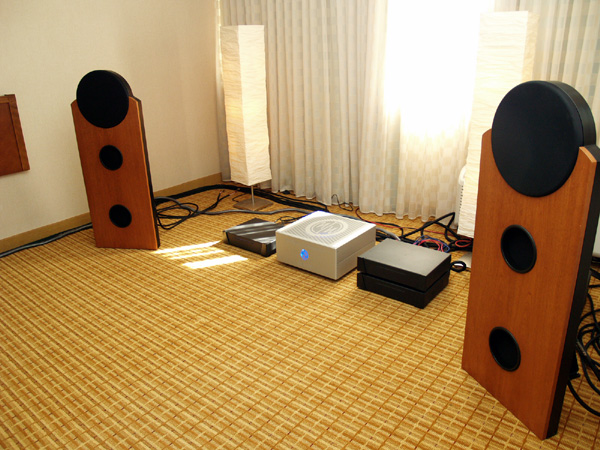 Emerald Physics and Spatial Audio.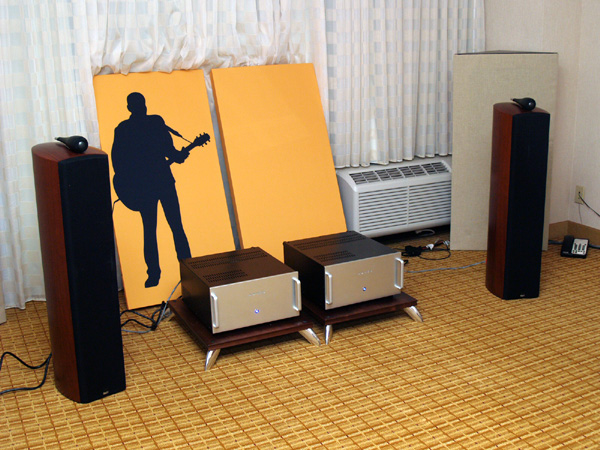 Jones Audio, high performance, hand-crafted audio amplifiers.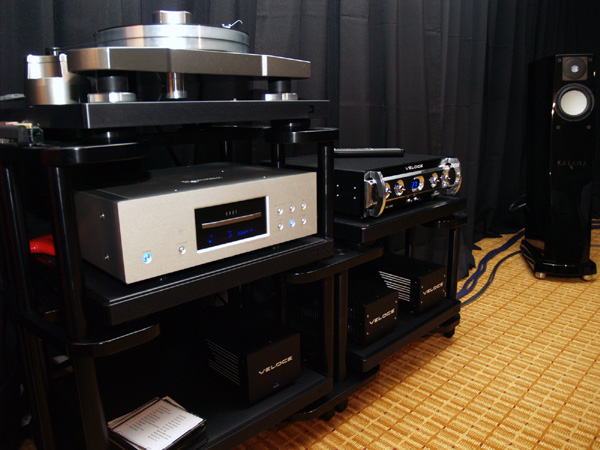 Veloce Audio, Gemme Katana, Kubala-Sosna, V.Y.G.E.R., and HRS.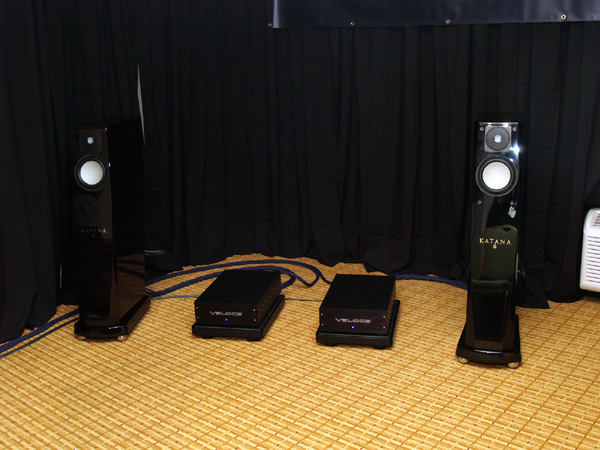 Veloce Audio electronics and Gemme Katana loudspeakers.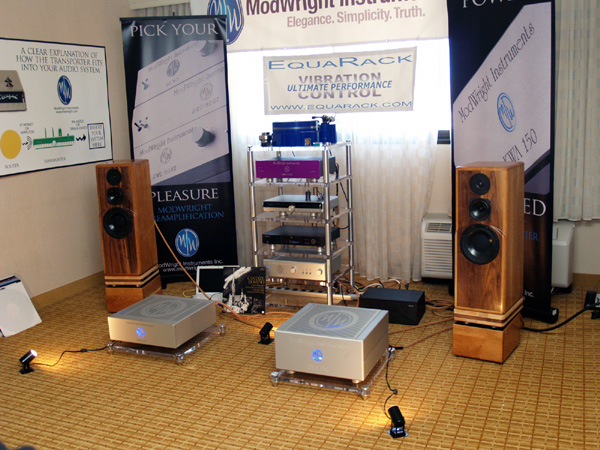 ModWright Instruments, Daedalus Audio, Soundstring cables, and EquaRack. That is the new 100-watt amplifier to the left there.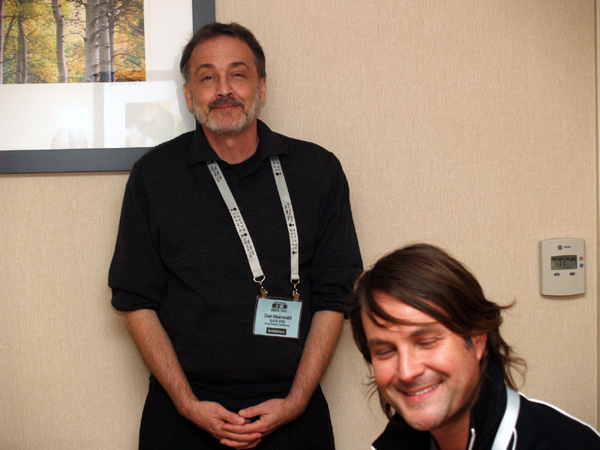 Dan Meinwald of E.A.R. USA and Danny Kaey.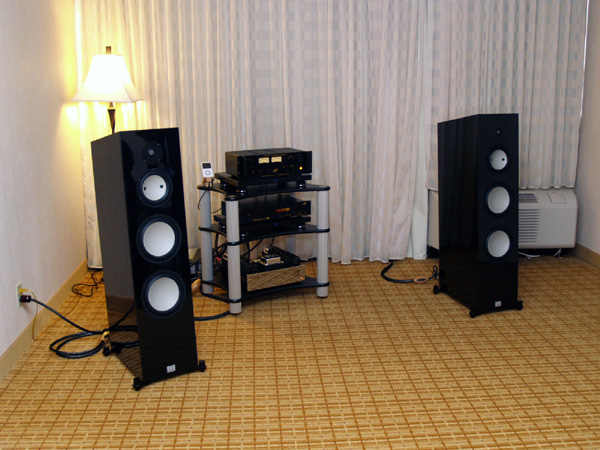 E.A.R. electronics, Marten Design loudspeakers, Townsend Seismic Sinks, and Jorma cables.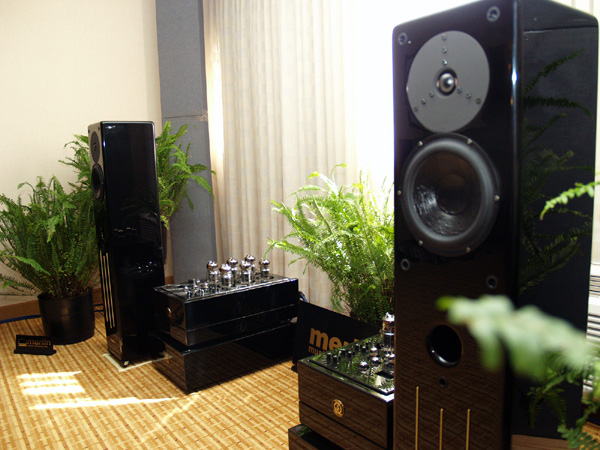 Merlin Music Systems, Cardas cables, Joule Electra electronics.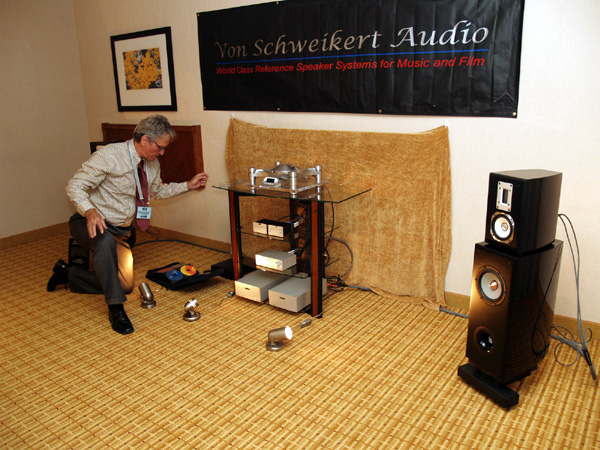 Albert Von Schweikert checking out the system. Von Schweikert Audio loudspeakers and Channel Islands Audio electronics.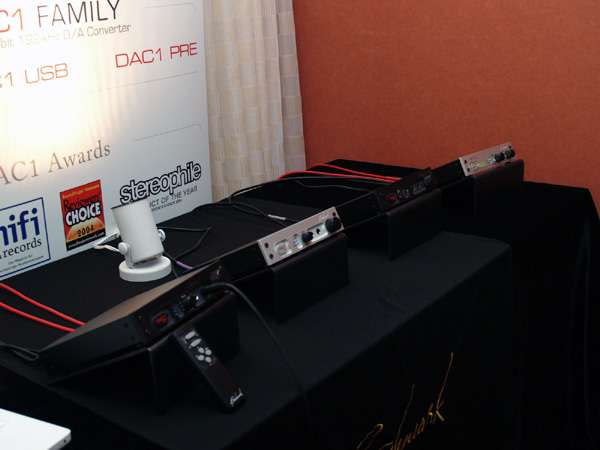 Benchmark Media equipment.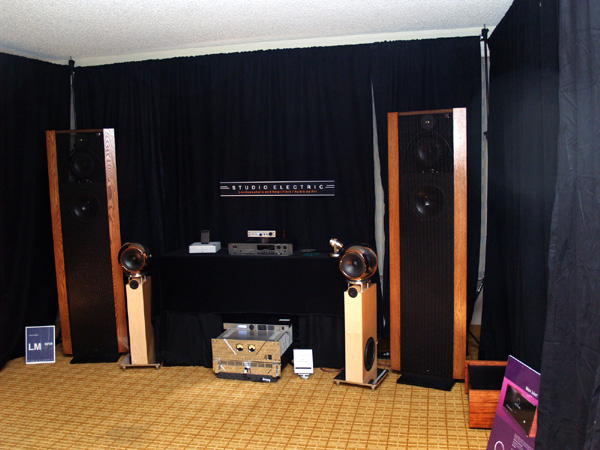 Studio Electric with Benchmark Media. The panels to the outside of the floor-standing speakers show the wall mounted version of the speakers, designed to fit between standard 16 inch wall studs.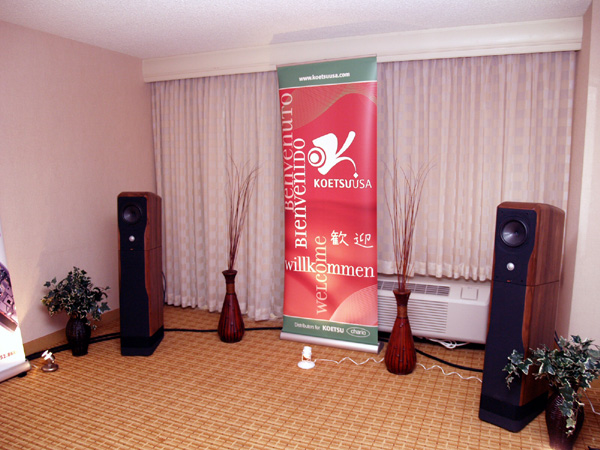 Koetsu USA cartridges, Chario loudspeakers, Blacknote & Goldenote with Motetiro Turntables, and Vexo.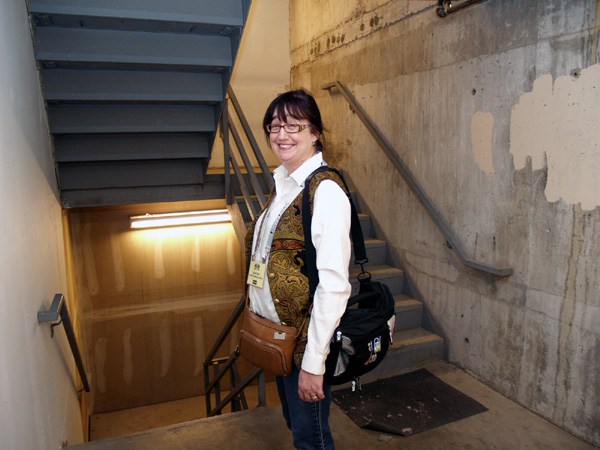 Our room at the Marriot. Just kidding, but the stairwell was a favorite spot.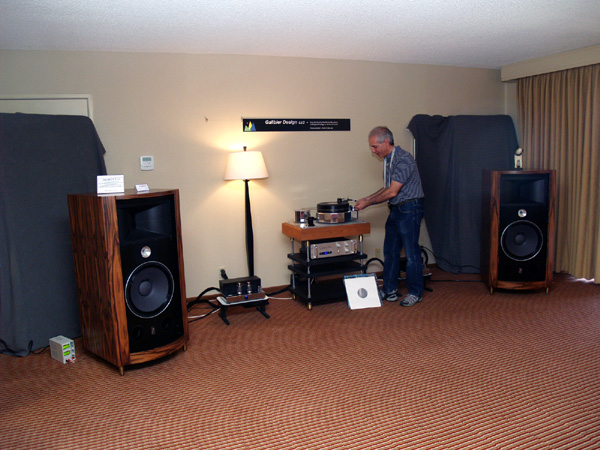 Galibier Design, Classic Audio Reproductions, Quicksilver Audio, Tri-Planar, Dynavector, and Discovery Cable.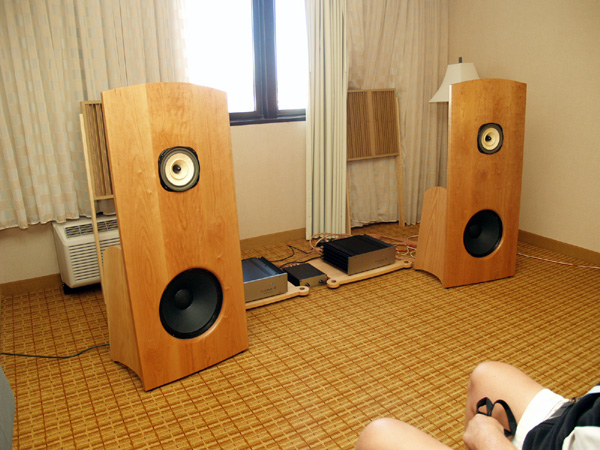 Lowther America Open Baffle Speakers, First Watt, Nelson Pass amplifiers.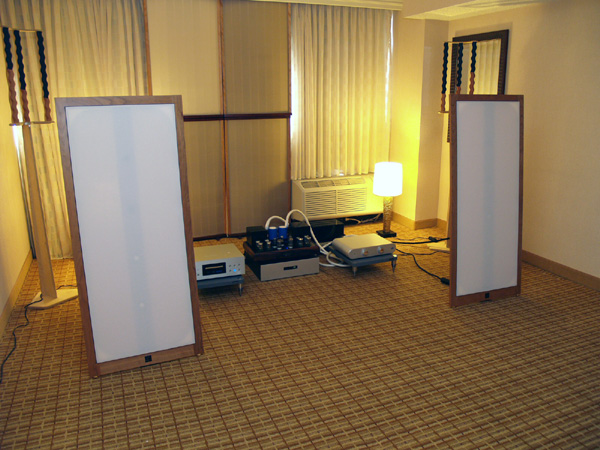 Laufer Teknik, Art Audio, Podium, Music First, Nova Physics, and Bybee.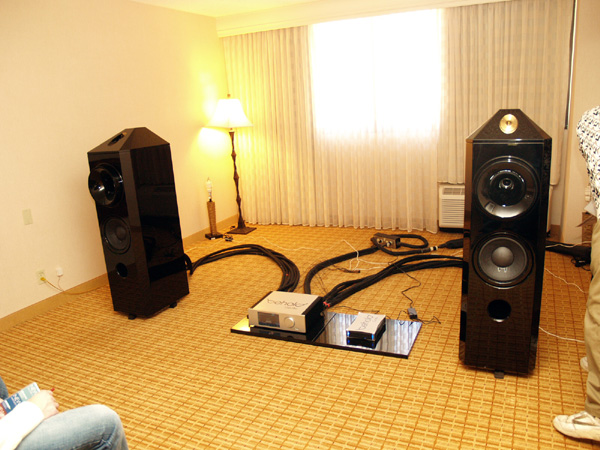 Laufer Teknik, Behold, Orinda Acoustics, Halcyonics.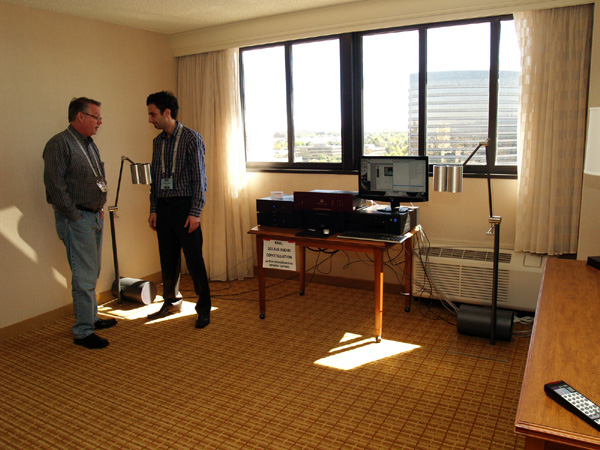 RAAL, Solaja Audio, Constellation.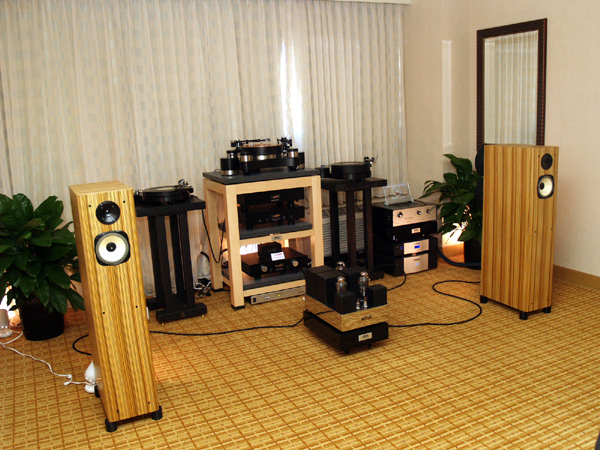 High Water Sound, TW-Acustic, Tron Electric, Horning Hybrid loudspeakers, Silent Running Audio.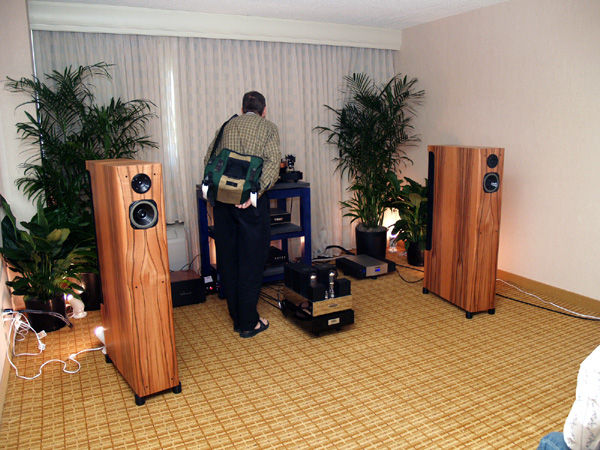 Another room featuring High Water Sound, TW-Acustic, Tron Electric, Horning Hybrid, and Silent Running Audio.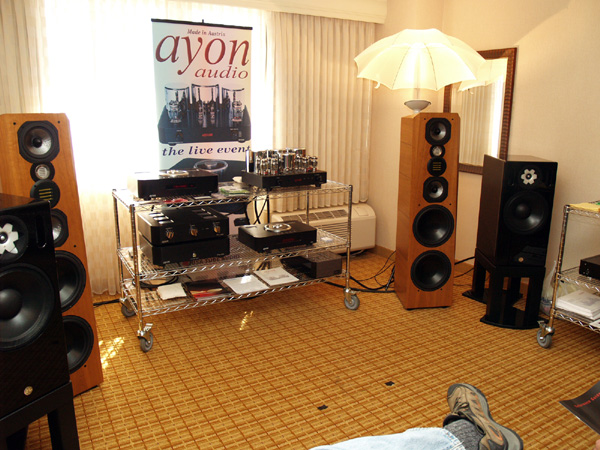 Ayon Audio, Lector Audio, Affirm Audio/Maxxhorn, Clarity Cable, Legacy Audio Focus SE.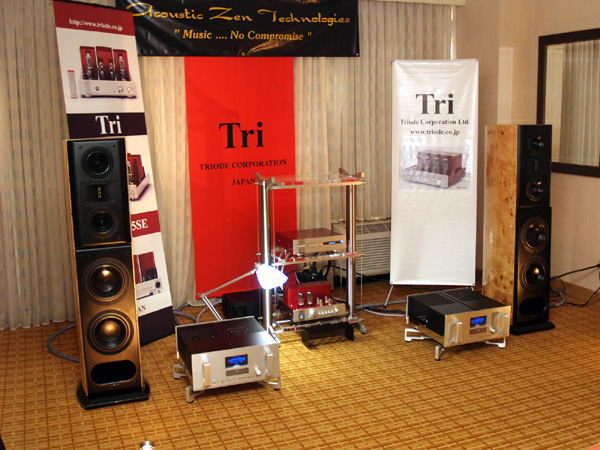 Triode Corporation, Acoustic Zen, and Twin Audio Video.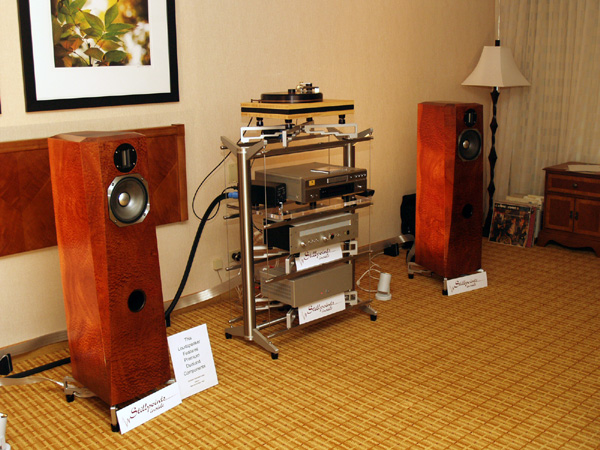 Stillpoints, David Berning, Sentient Acoustics, Exemplar Audio, and Kosiba Technologies.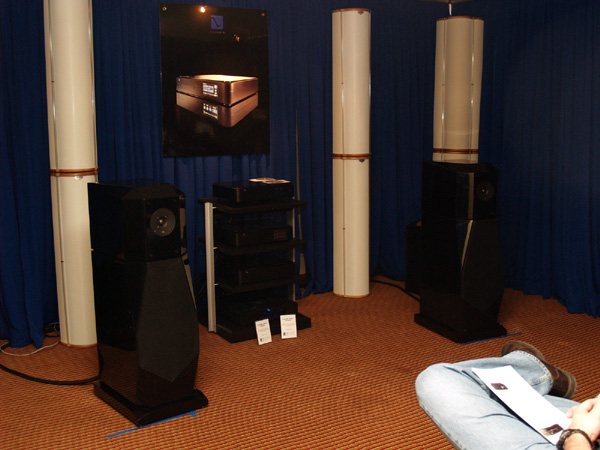 PS Audio.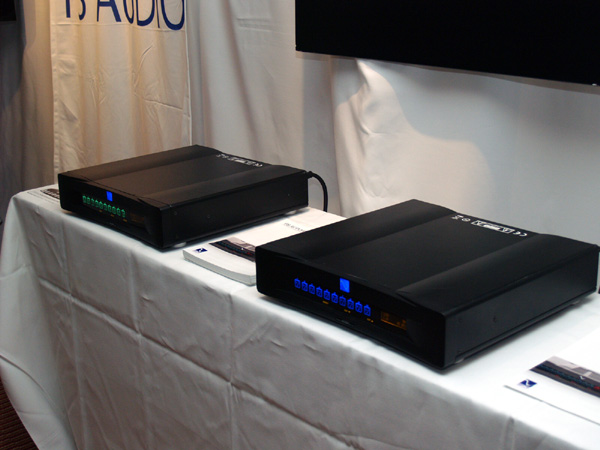 More PS Audio.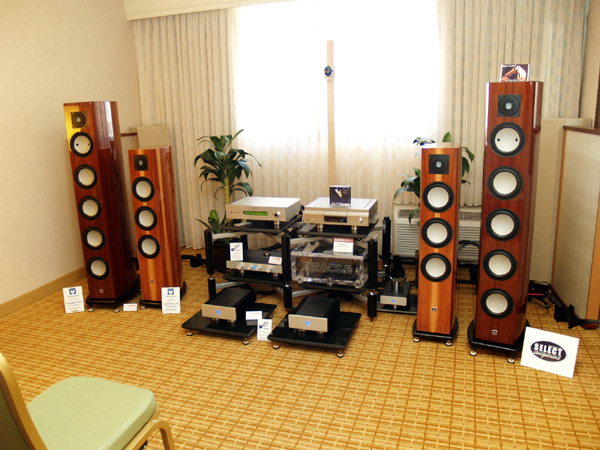 highend-electronics Inc, Consensus Audio, Valvet Amplification, and Alto-Extremo.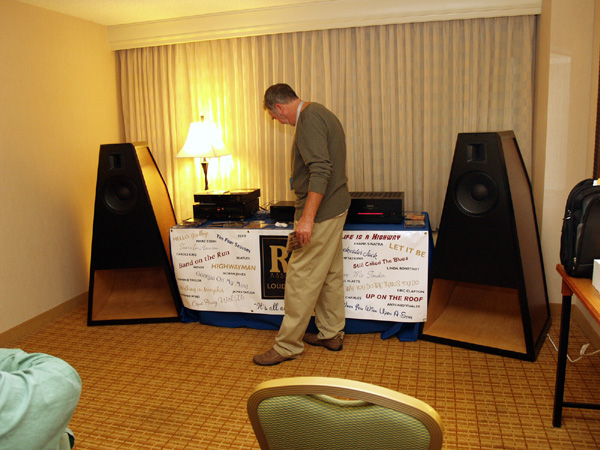 RM Associates CH-11R Exponential Folded Horn loudspeaker, Made in Arkansas.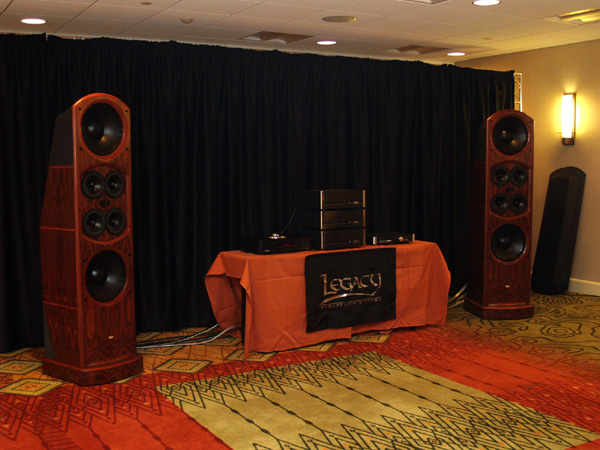 Legacy Audio and Coda Technologies.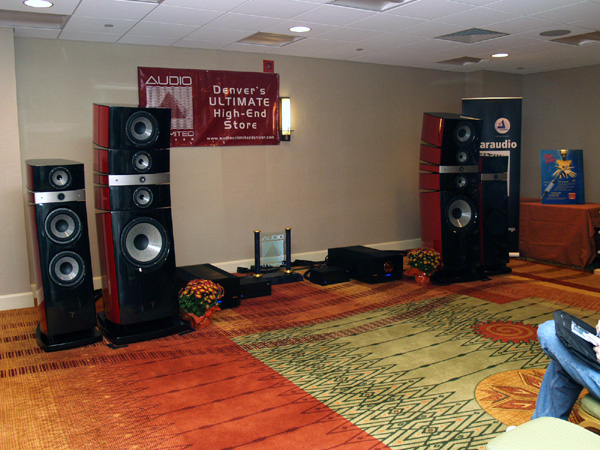 Audio Unlimited with Focal, mbl, Aesthetix, Clearaudio, Finite Elemente, Running Springs Audio, and TARA Labs.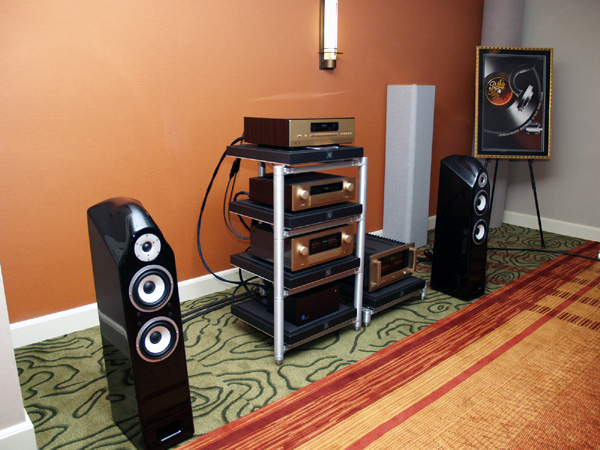 Another Audio Unlimited room with Hansen Audio, Accuphase, Transrotor, Critical Mass Systems, Running Springs Audio, and TARA Labs.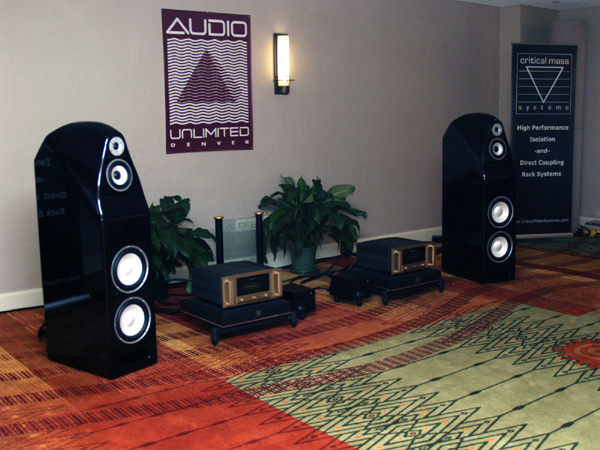 The Hansen loudspeakers with Accuphase electronics.