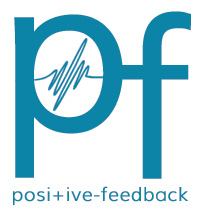 You are reading the older HTML site
Positive Feedback ISSUE 51
september/october 2010
RMAF 2010... here we go again! Page 2
by Dave and Carol Clark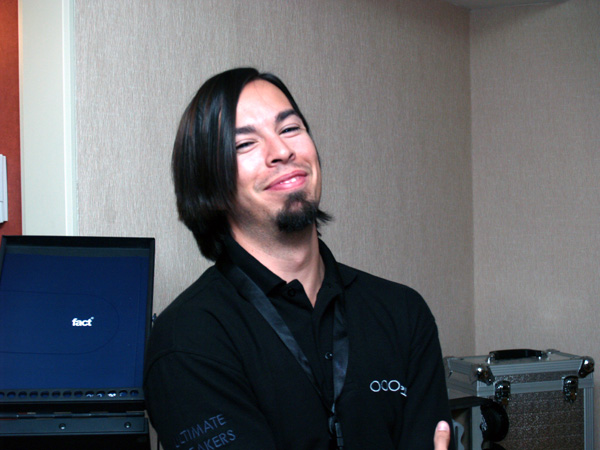 Ian Verdugo of Professional Monitor Company, better known as PMC. Ian is the USA sales representative. Cool guy times 12!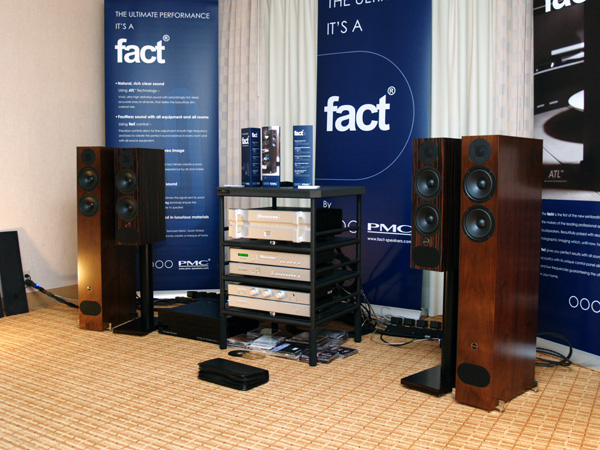 PMc, advanced transmission line loudspeakers. These are the new line...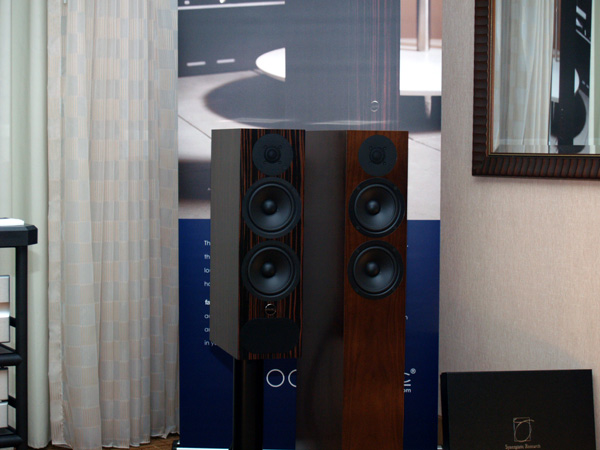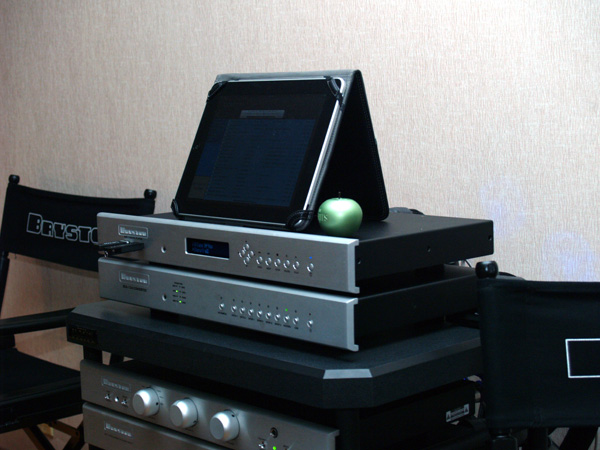 Bryston Limited, amplifiers, preamplifiers, and digital processors.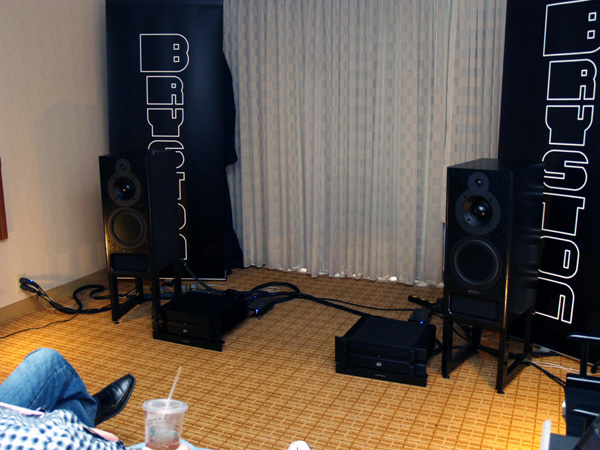 More Bryston and PMc.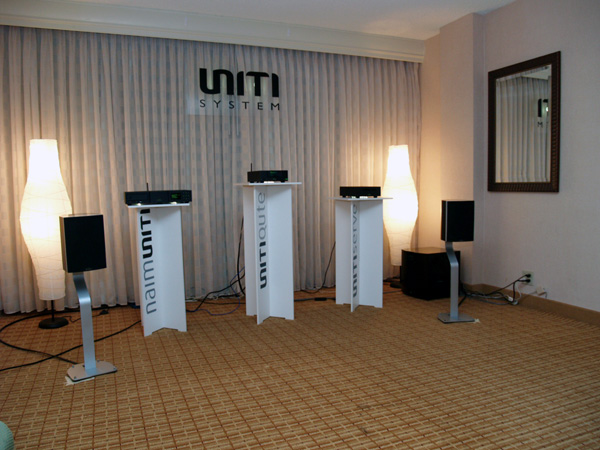 Naim Audio Ltd, the Uniti System. Naim Uniti, UnitiQute, UnitiServe.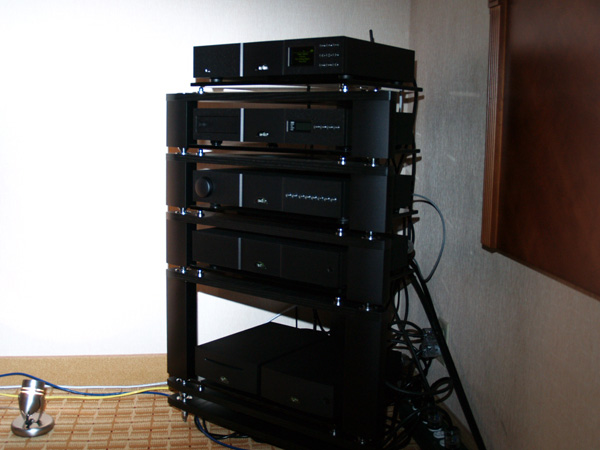 Naim NDX Network player with other Naim electronics.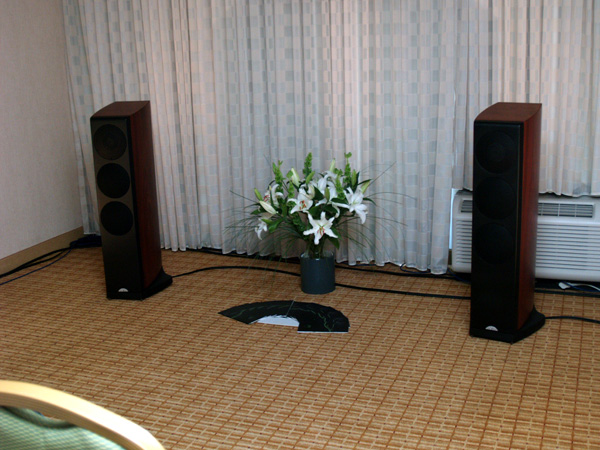 Naim Ovator S-400 loudspeakers.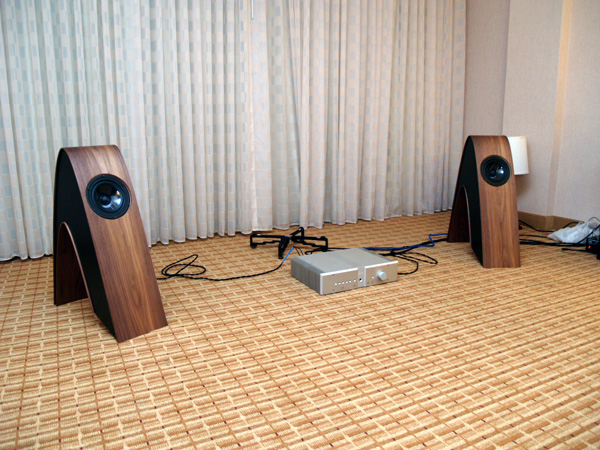 MA Recordings, The Signal Collection, CruzeFIRST Audio, and JF Digital Music Server.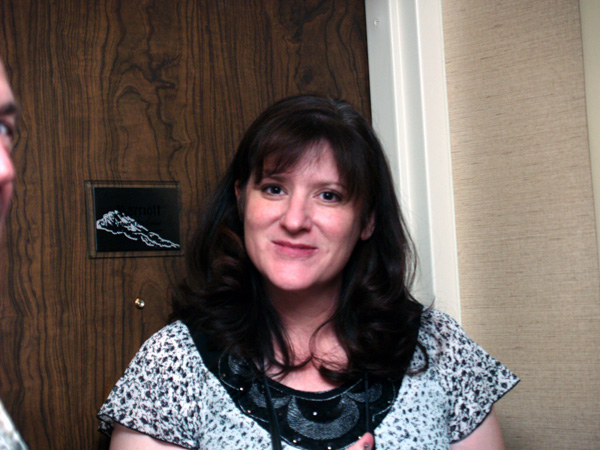 Collen Cardas of Cardas Audio.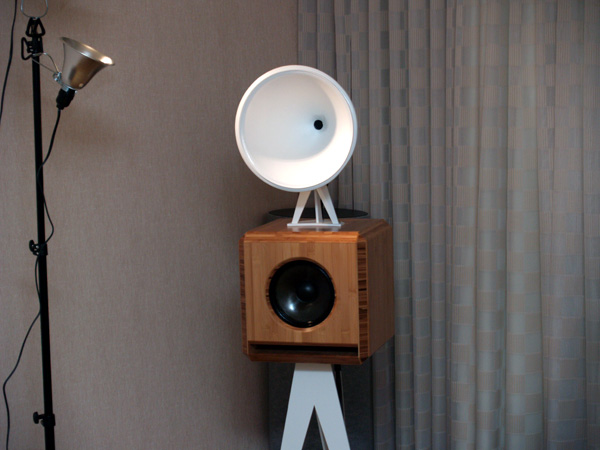 OMA, Oswaldsmill Audio, the OMA Mini Loudspeaker Bamgoo, $13,3500.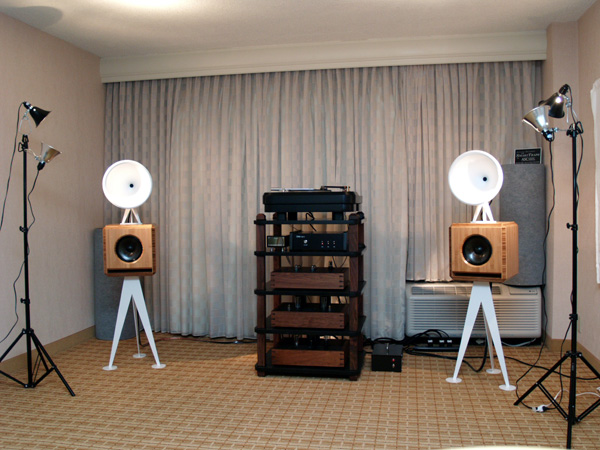 The OMA system with an OMA Tormaline turntable, $12,000; OMA phonostage, $9200; OMA Parallax amplifier, $11,000. Also featured was the OMA Slate Rack, $5400.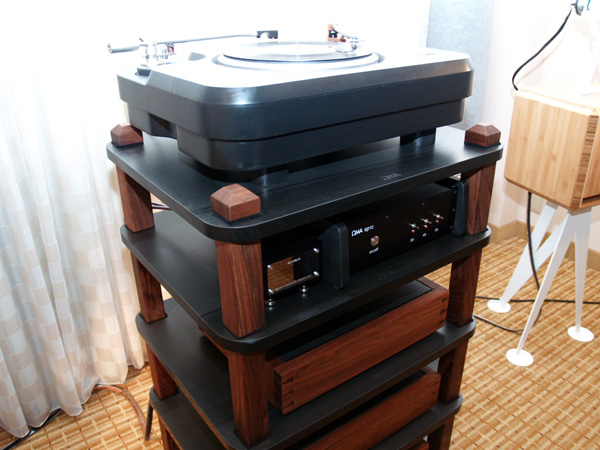 In the OMA room they featured the Tourmaline turntable, $12,000, or $13,000 for the two arm version. The rack is slate, shown with four shelves, all racks are custom. This one retails for $5400.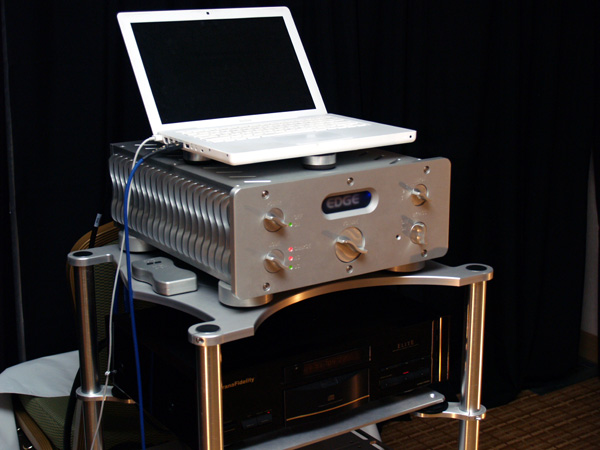 In the Edge Electronics room they were using a Mac to play music.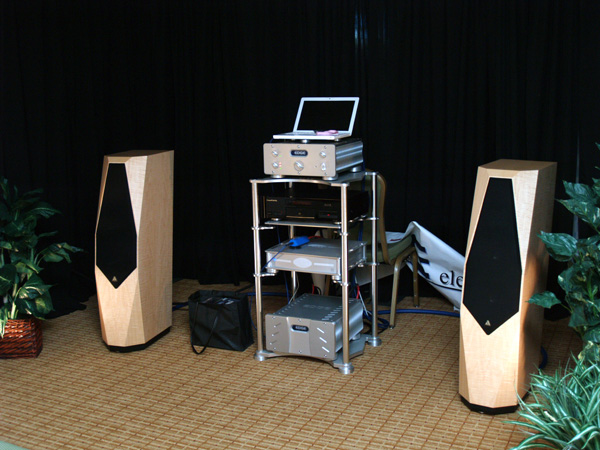 Edge Electronics, Avalon Acoustics, HRT, and Cardas Audio.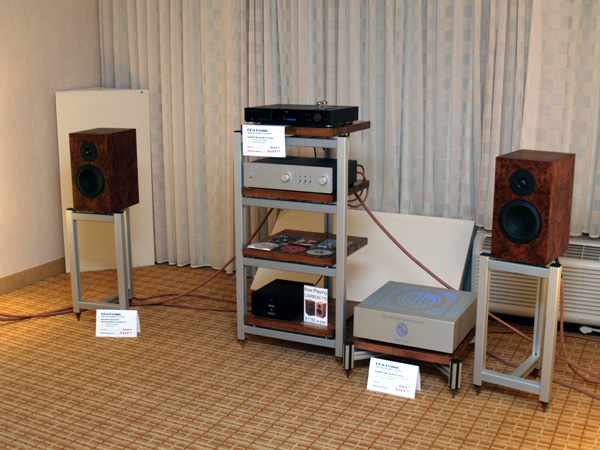 Fritz Speakers, Modwright, Soundstring, DKM Audio Rak, and GIK Acoustics.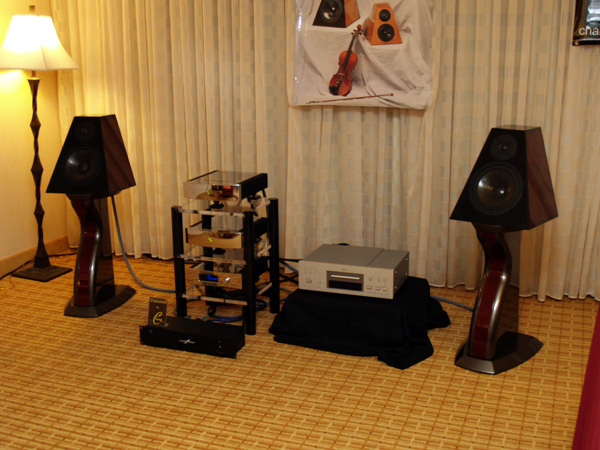 Chang Lightspeed Audio with Uniwave Tek.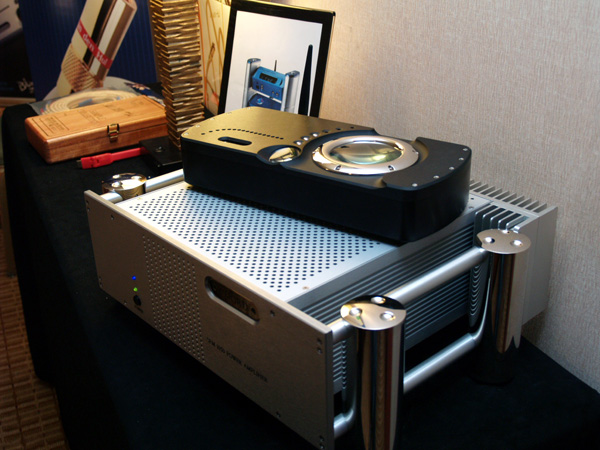 In the Bluebird Music room they featured Chord Electronics.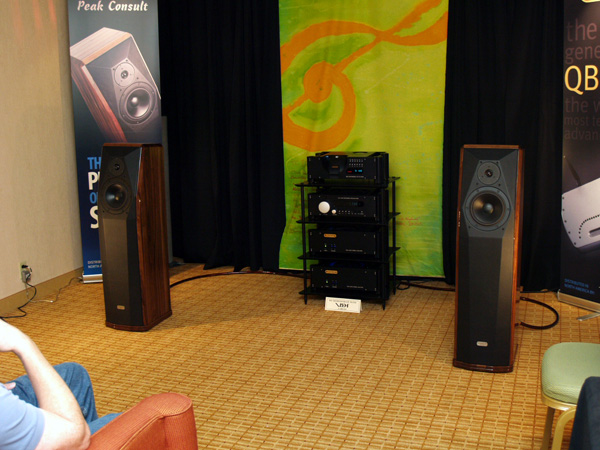 Also in the Bluebird Music room was Peak Consult, Van Den Hul, Spendor, and Exposure - Croft.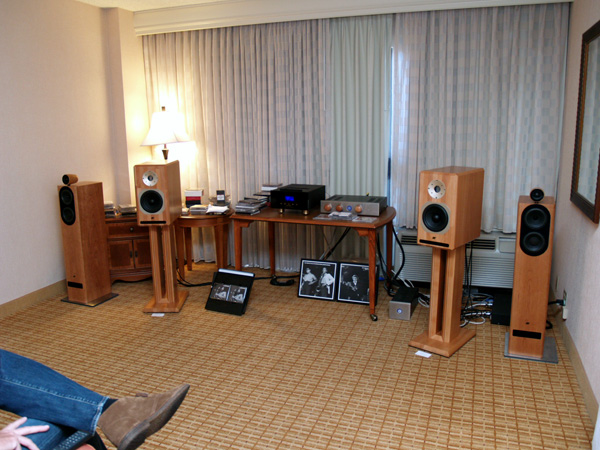 JM Reynaud Offrande Supreme and Cantabile Supreme loudspeakers, Audio Note CDT3 transport, Blue Circle BC501ob DAC and FtTH integrated amplifier, Audio Note cabling. Also featured was a Blue Circle BC6000 AC power line filter and conditioner.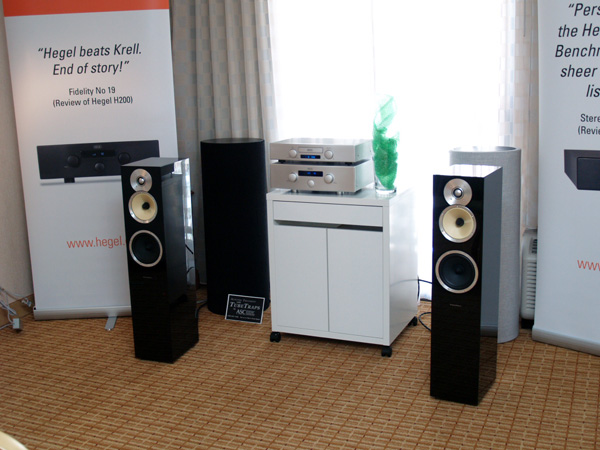 Hegl Music System.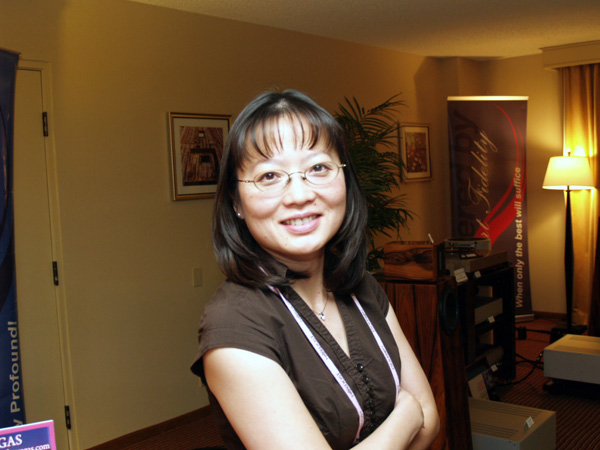 Han Sato of Eastwind Imports.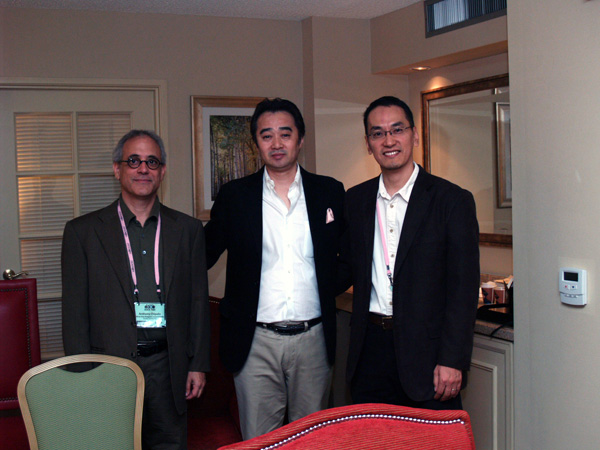 Masataka Tsuda of Silicon Arts Design with Hajime Sato of Eastwind Imports.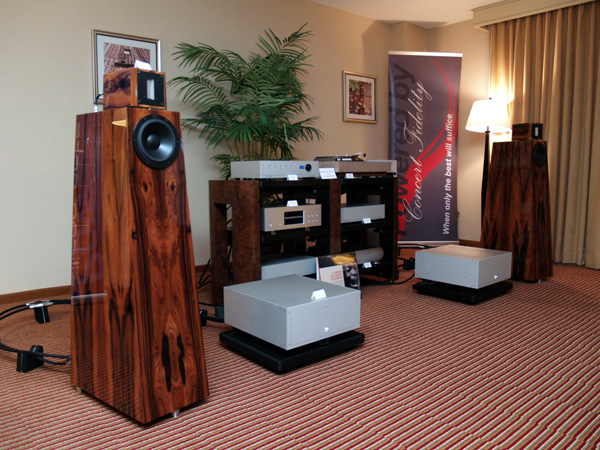 Concert Fidelity SPA-4C phonostage, $14,000, DAC-040, $10,000, and CF-080LSX linestage preamplifier, $20,000. Silicon Arts Design ZL-200 monoblock amplifiers, $40,000 a pair. Kaiser Kawero loudspeakers, $66,000. Echole Obsession Cales, Harmonic Resolution Systems racks, Esoteric X-01D2 SACD/CD player used as a transport, $19,500. Denon turntable.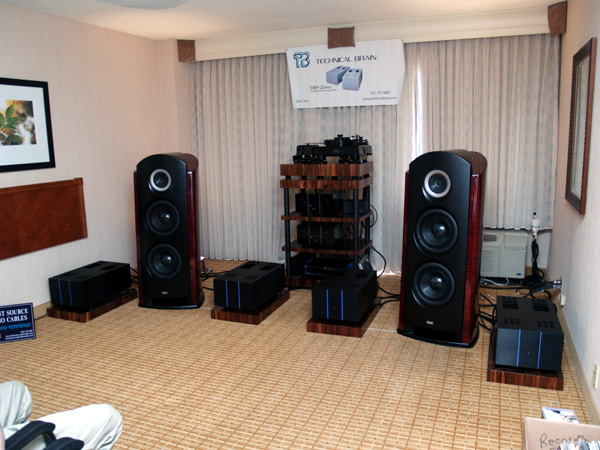 Technical Brain, Silent Source cables, Walker Audio Proscenium turntable, MSB Technology, and TAD loudspeakers.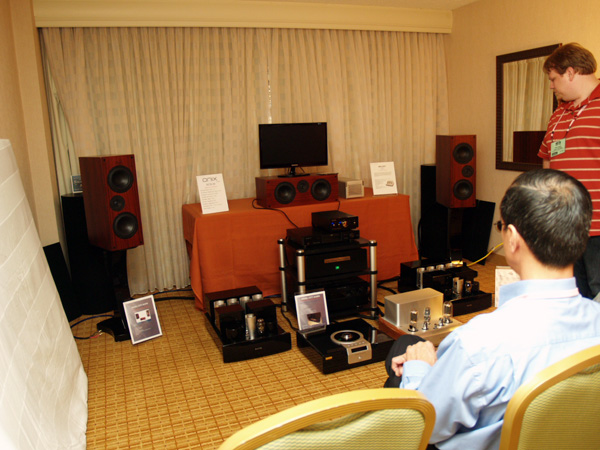 Angel City Audio, Melody.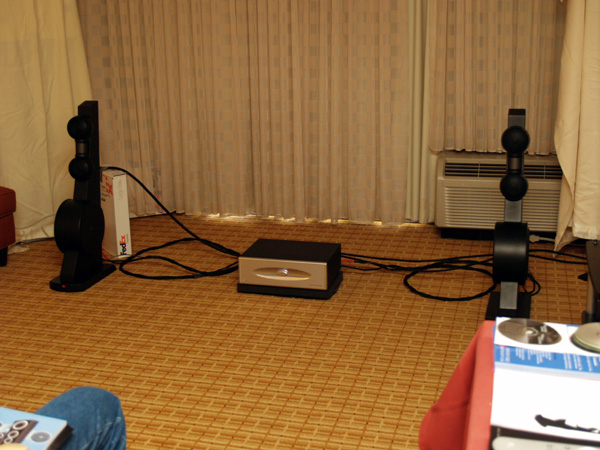 Anthony Gallo Acoustics featuring the all new Reference 3.5 loudspeaker and Spectron Audio.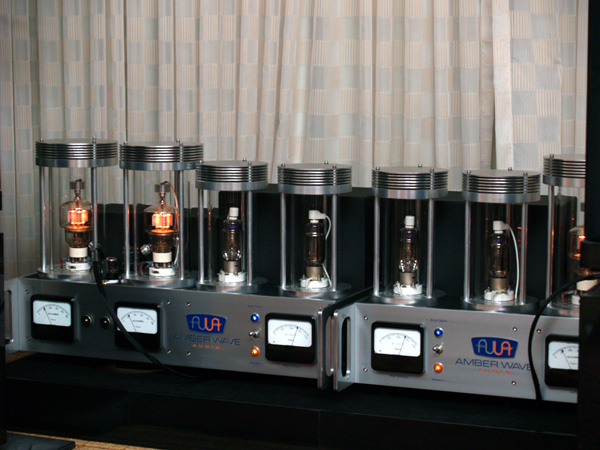 Amber Wave Audio.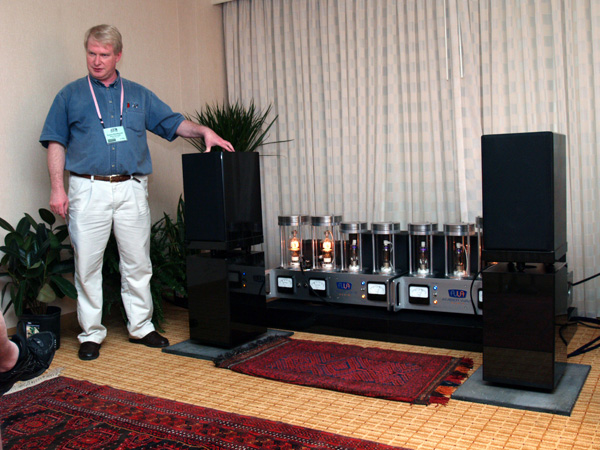 Intuitive Design and Amber Wave Audio.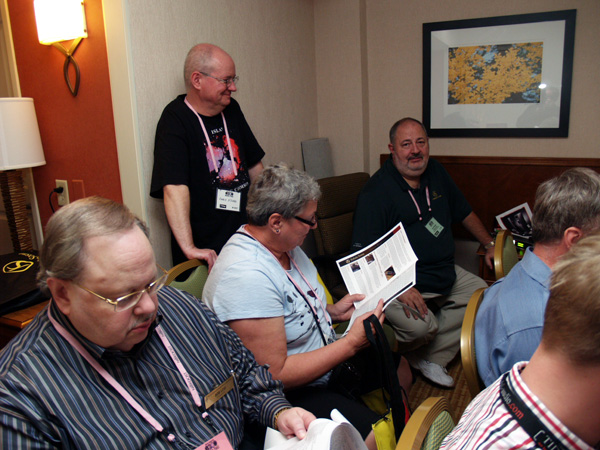 Bob Levi listening in the Kubala-Sosna room, Joe Kubala looks on.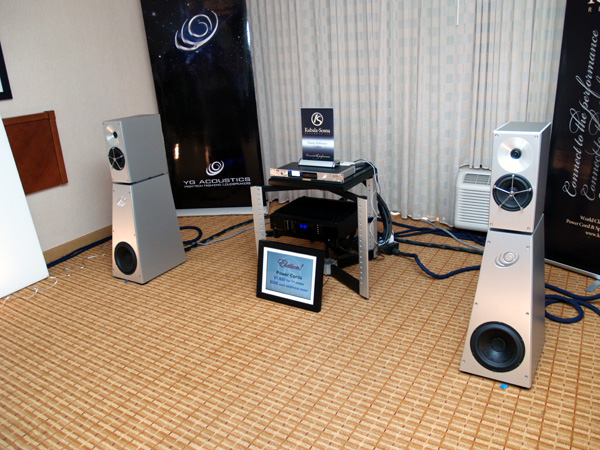 YG Acoustic loudspeakers with Kubala-Sosna wiring.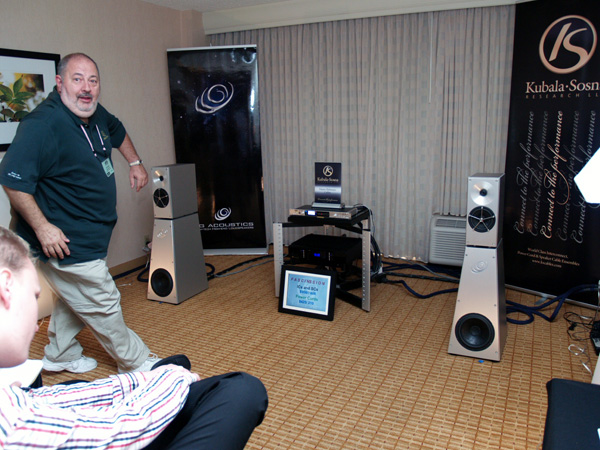 Joe Kubala and his wonderful sounding system.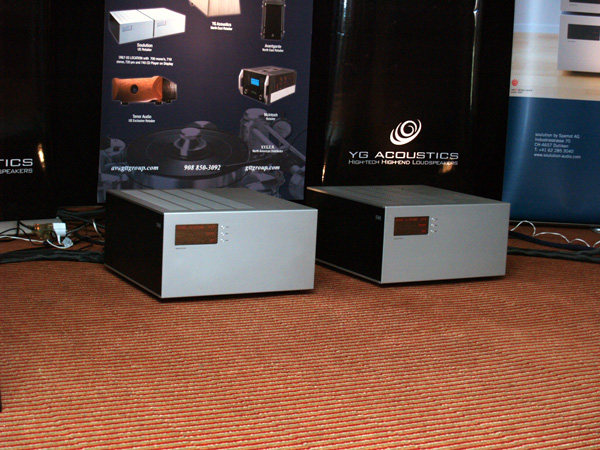 Solution Electronics Mono Amps, $115,000.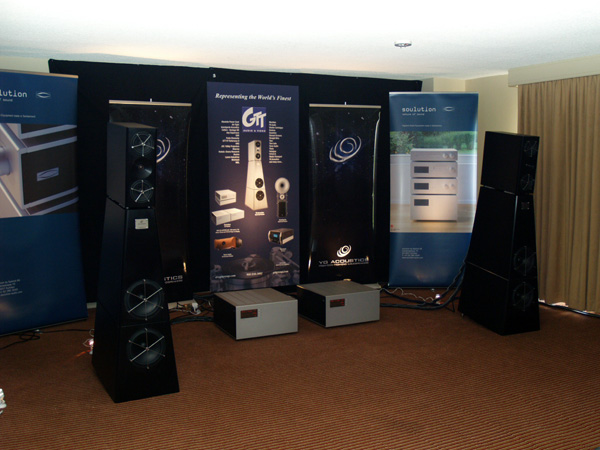 YG Anat II Professional Speakers, $104,000 a pair. Solution Electronics monoblock amplifiers, and Kubala-Sosna Elation cables.