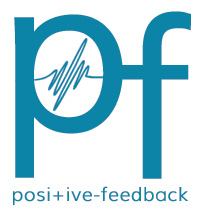 You are reading the older HTML site
Positive Feedback ISSUE 58
november/december 2011
RMAF 2011 - Page 2
by Dave and Carol Clark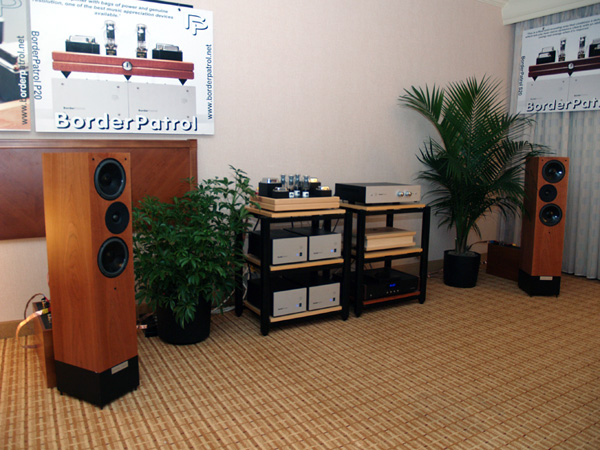 Border Patrol amplifiers with Living Voice loudspeakers.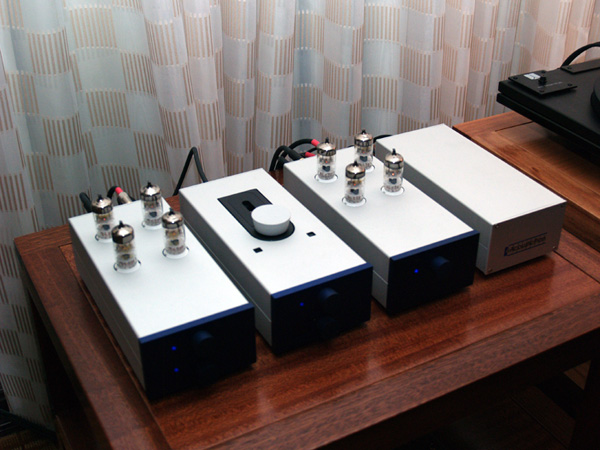 A lineup of AcousticPlan electronics. Nice and clean... love the look and sound of this room.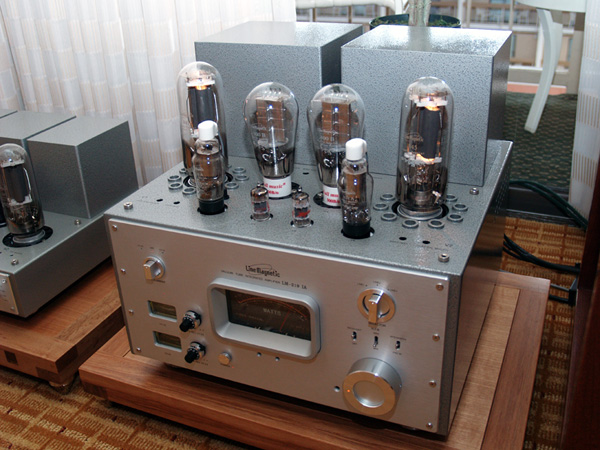 LM Audio 219 IA, dual mono single ended integrated, $7995. So retro and yet so rightly modernly new.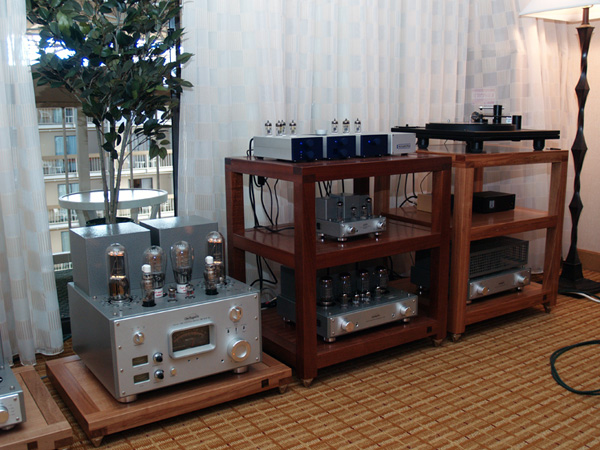 LM Audio products, Box Furniture Co racks.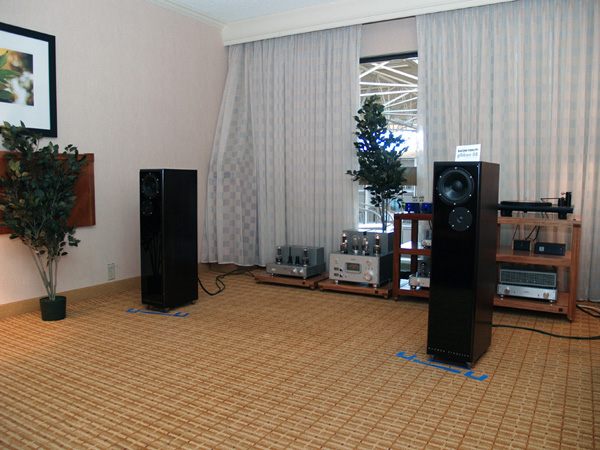 DeVore Fidelity loudspeakers. This sytstem spoke music and the new Devores really made things happen in a good way. Kudos to John for the new speakers and, at a reasonable price. Pretty much a full-range option that beats the bigger guys at ten times the price in terms of, well simply everything.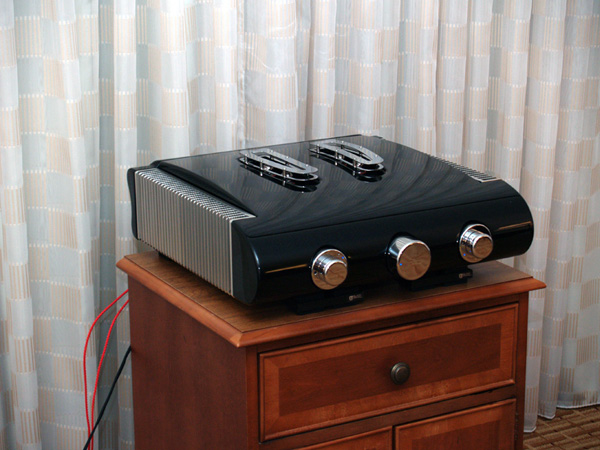 Absoluta Sound and Space Partenope integrated amplifier with Black Cat Cables. Wow, stunning.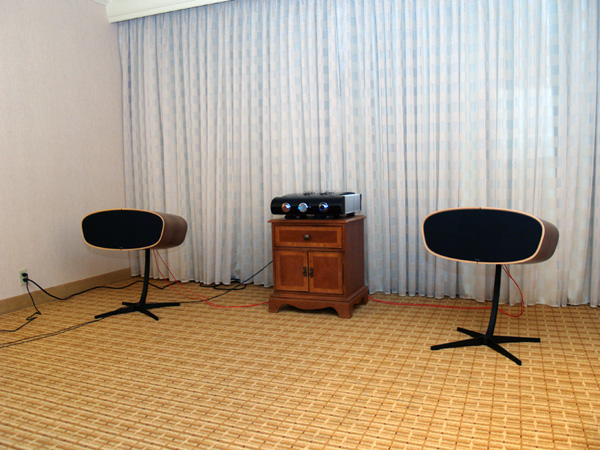 Davone Ray loudspeakers in The Signal Collection room. Music provided by MA Recordings. Nice sound here indeed! I mean this is the ultimate system for the bachelor-pad in every man's dreams! And it sounded wonderful too! Usually not the case when looks comes into play...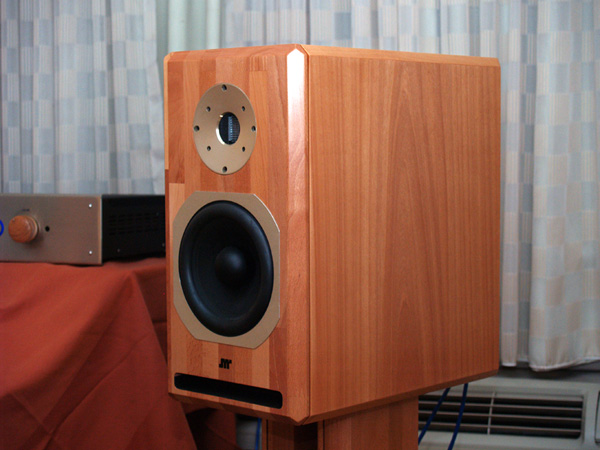 Jean Marie Reynaud loudspeakers with Blue Circle electronics.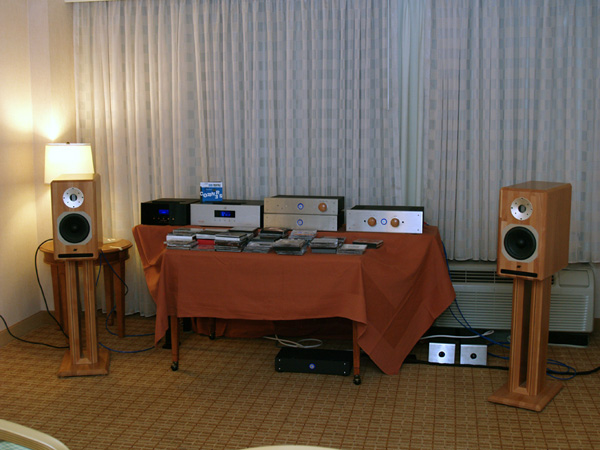 Jean Marie Reynaud loudspeakers with Blue Circle electronics.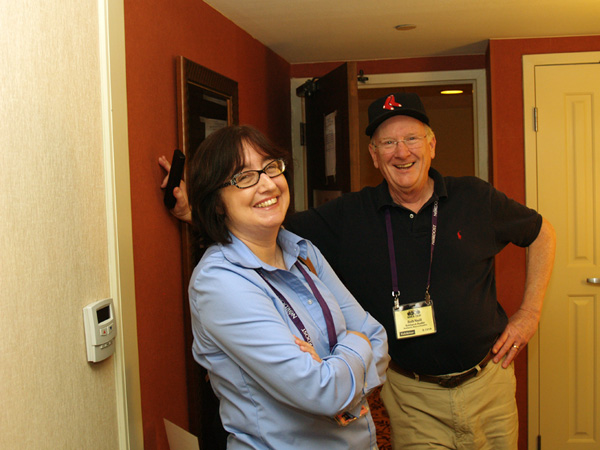 Bob Neill, Amherst Audio, and Carol sharing a laugh. Good sound here too.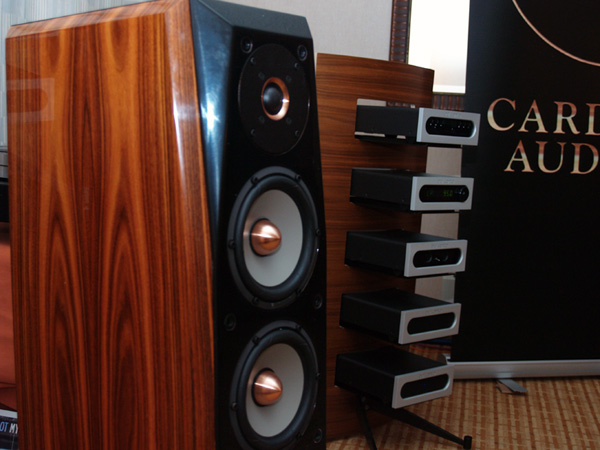 Joseph Audio loudspeakers with Bel Canto Design, and all Cardas Audio cables.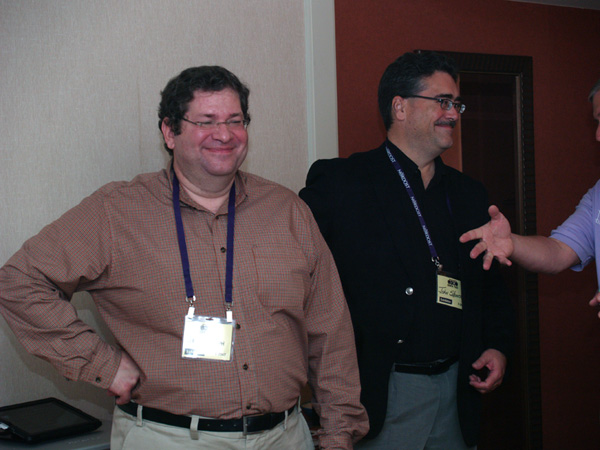 Jeff Joseph of Joseph Audio with John Stronczer of Bel Canto.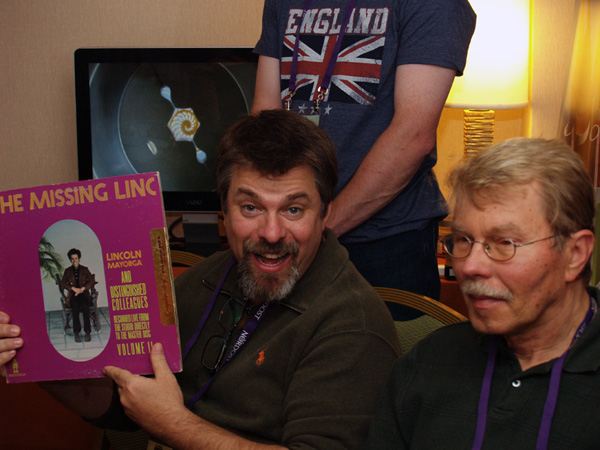 Chris Sommovigo plays vinyl! Jeff's rooms always rock while playing music and this time was no exception. I find that I could just sit all day here in his room except it was packed every time I stuck my head in!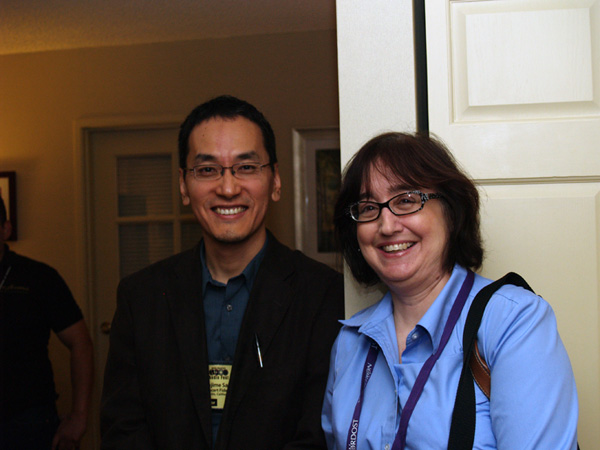 Carol taking a breather with Hajime Sato of Eastwind Imports.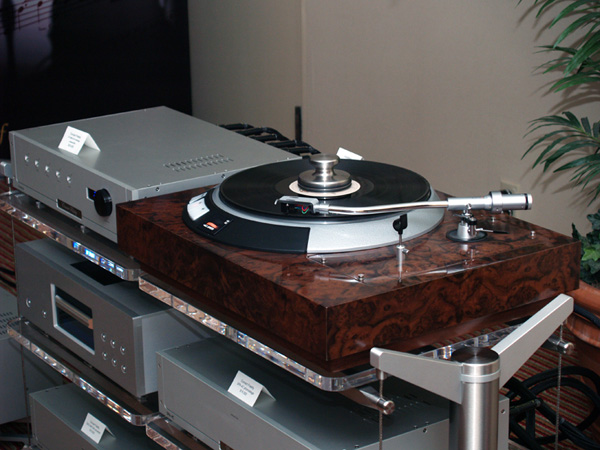 Gorgeous turntable surrounded by Concert Fidelity electronics.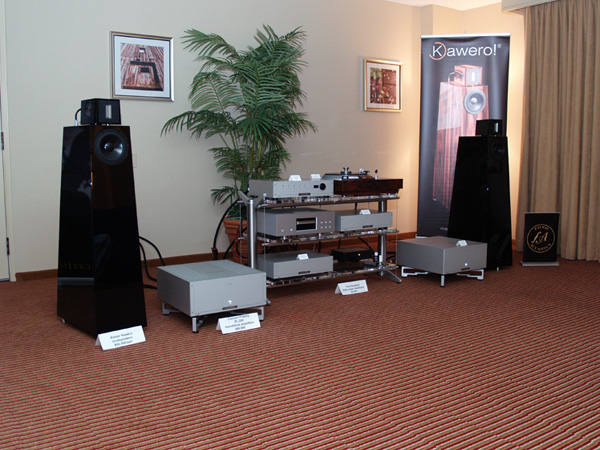 Kaiser Kawero! loudspeakers, $66,000 a pair with Concert Fidelity electronics. Good music here.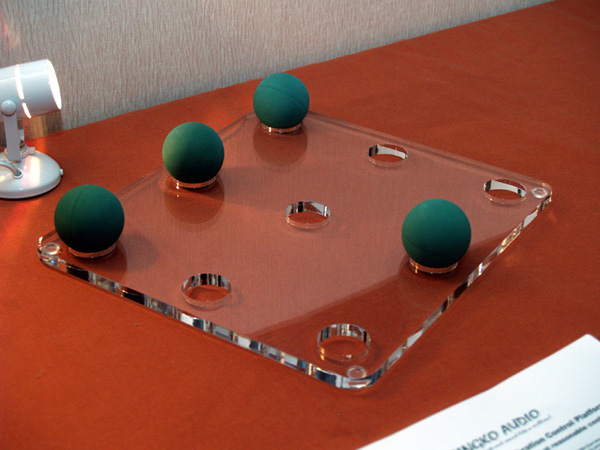 Gingko Audio Semi Cloud isolation device.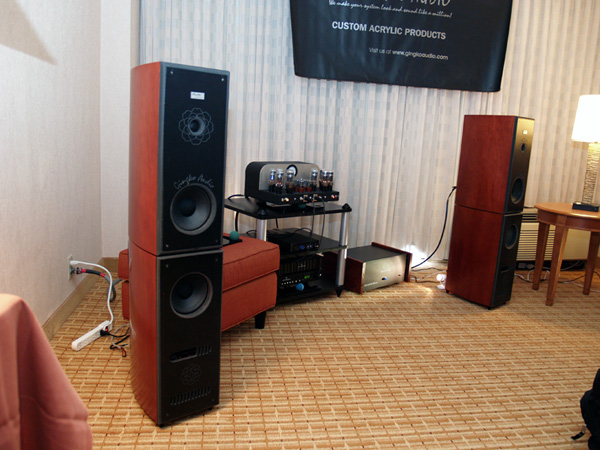 Gingko Audio Clara Vu loudspeakers, $4500 a pair with Rowland amplifier and preamplifier and a Benchmark DAC. Cables by Purist Audio Design and power cords by Silver Circle. New speaker that sounded quite nice.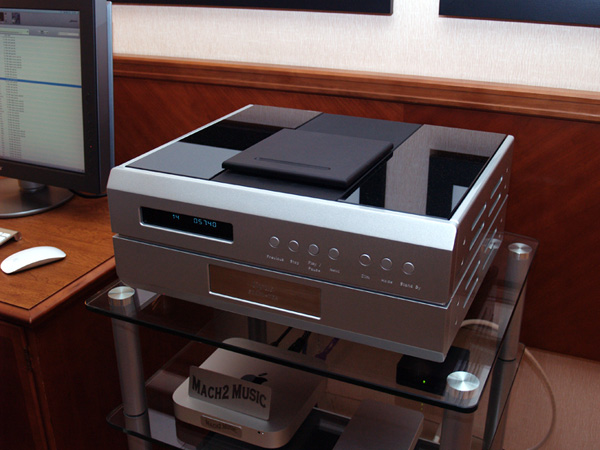 High-End Palace, Reference room. The Stahl-Tek Opus D/A & CDT Transport.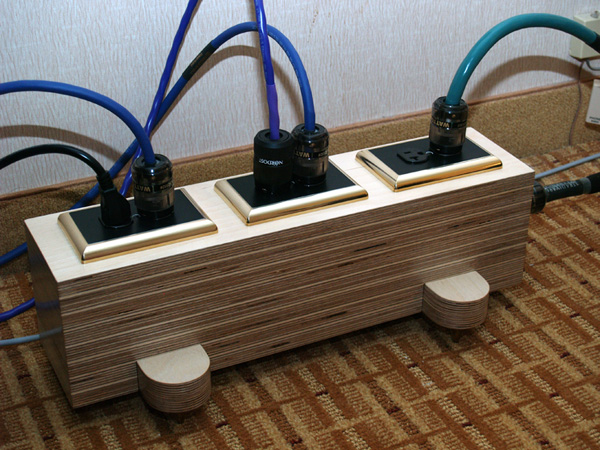 Gorgeous power conditioner.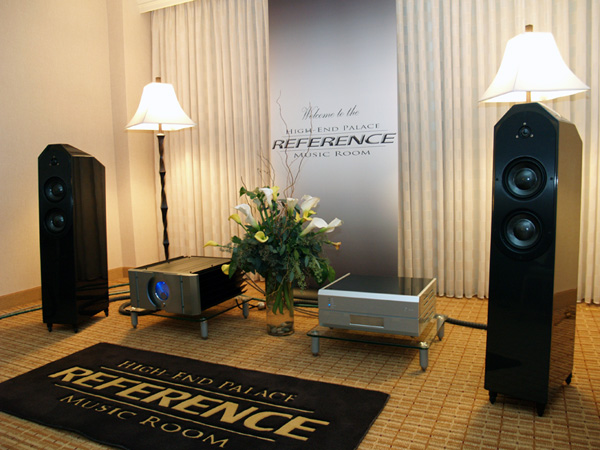 High-End Palace Reference Music Room, Egglestonworks Loudspeakers with Stahl-Tek and Stradivari Audio Designs.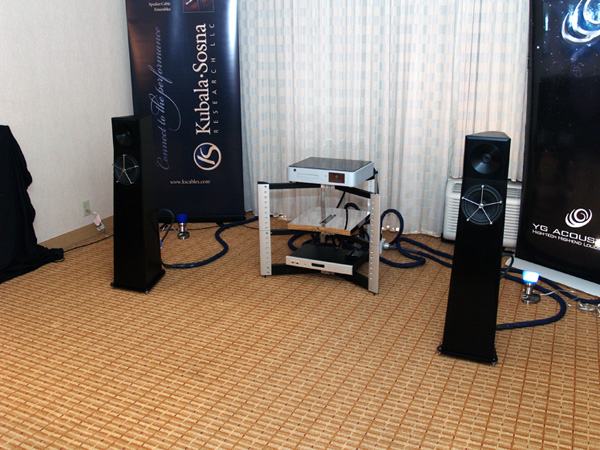 Kubala-Sosna with YG Acoustics Carmel loudspeakers, Devialet integrated amplifier, Bryston Media Player, and all Kubala-Sosna Emotions cables. LIKE!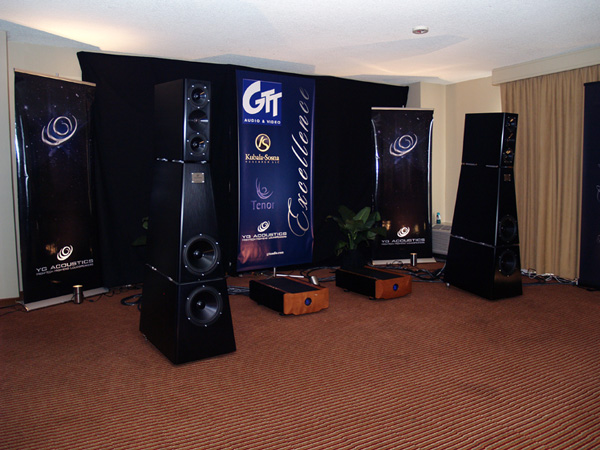 GTT Audio & Video with Kubala Sosna, Tenor Audio, YG Acoustics Anat III Signatures. REALLY LIKE!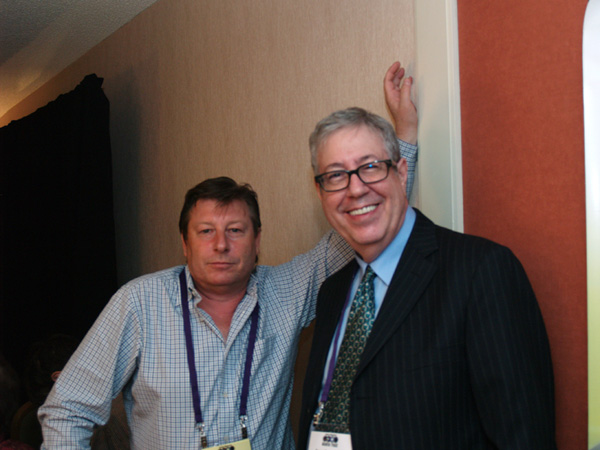 Alan Langford of DEQX with Jonathan Scull outside the DEQX room. Here we saw (make that heard) the benefits of DSP done right. Yeah, the room pretty much was a non-factor. DSP rules.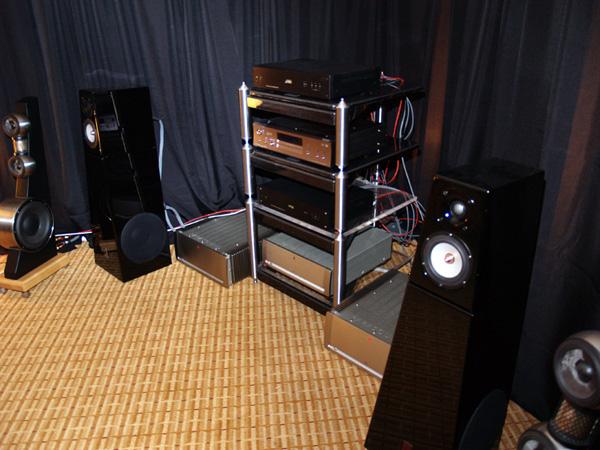 DEQX demonstrated speaker and room correction on Gallo Ref 3s.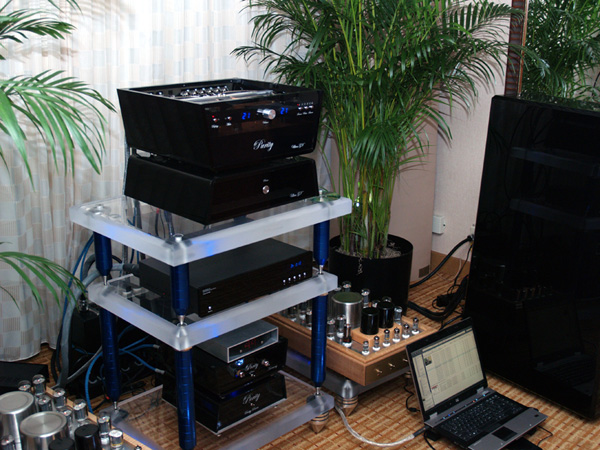 Purity Audio Design Ultra GT Silver LInestage, $29,995, Harmony Blanaced Tube Buffer Stages, $2595 stereo/ $3,495 mono, Purity Power Supply, $1200. Beautiful products that sound great.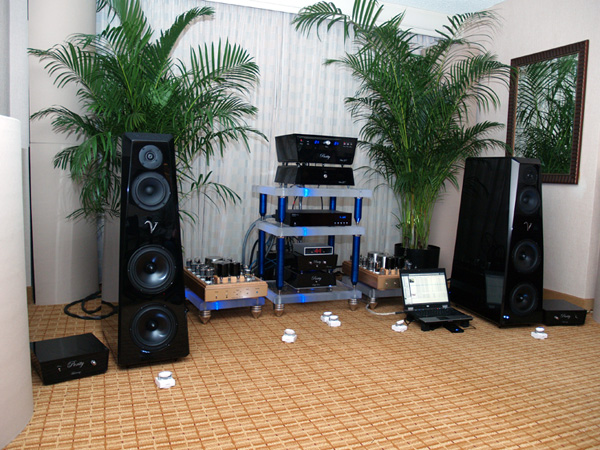 Purity Audio Design featured Von Schweikert VR-44 loudspeakers, $20,000.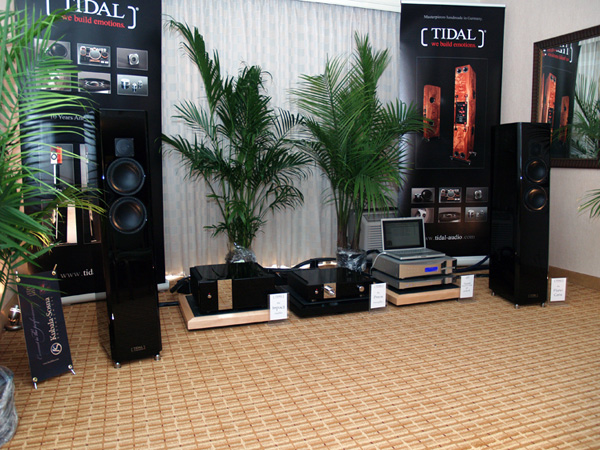 Tidal Audio with dCS and Kubala-Sosna.