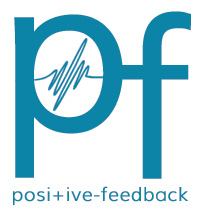 You are reading the older HTML site
Positive Feedback ISSUE 6
april/may 2003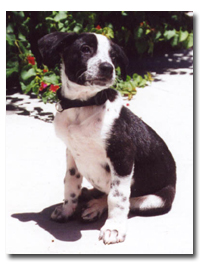 Dog Yummies - PUPPY CHOW and the DAWG POUND
by Chip Stern
New Artists On The Cusp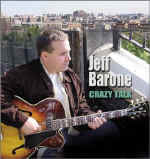 Jeff Barone—Crazy Talk (String Jazz Recordings)
Based on the evidence of the blazing "Resa's Blues" and the funk-jazz changes of the title tune (featuring Mike Clark on drums), Jeff Barone is a real comer, and his debut recording Crazy Talk shows him to be an exceptionally fluent jazz guitarist with a great sense of swing and a tart, expressive sound all his own. Unlike so many young jazz guitarists, who seem convinced that dulling down their sound with flat, colorless solid-state amps and a dark, boxy timbre somehow conveys jazz authenticity, Barone's tone has a tubey, bluesy quality that allows individual notes to bloom and speak, giving his lines an exciting, vocalized quality, which really suits his edgy, hard-driving rhythmic approach. He manages to convey the same fervent emotional quality in his acoustic playing, to particular effect on "Who Can I Turn To" (with producer Jack Wilkins on rhythm guitar), while Barone's displaying his graceful feeling for balladry playing transforms the standard "You Must Believe In Spring" into something all his own (www.musicweb-uk.com).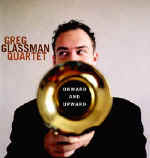 Greg Glassman Quartet—Onward And Upward (Soluna Records)/The Dave Pier Quintet with Roswell Rudd—Swimmers (Wakeup Records)
Here are some impressive maiden voyages by the new generation of twenty-something musicians making their way up the food chain on the highly competitive New York Jazz scene. Trumpeter Greg Glassman (www.gregglassman.com) and pianist Dave Pier have the kind of commanding chops and exploratory verve one looks for in young musicians, but in an era when "playing in the tradition" has come to suggest a very dry, scholastic approach to music, these young virtuosos have the courage to try and stake out some personal territory and maintain a forward trajectory without negating the lessons of the past or engaging in faux avant garde novelty for the sake of being different. To wit, compare the tenor of Glassman's balladry on his own composition "May Day" with the more traditional swing era approach he takes on a duo treatment of "If I Had You," where his rich expansive tone and broad tonal pallet suggest some of the great lyric brass players of the '30s and 40's, even as pianist Pier lays out a stately, understated, completely convincing stride accompaniment. Likewise as a composer, Glassman favors the kind of shifting harmonic canvas and rhythmic juxtapositions that distinguish the post-hard bop generation of trumpeters from Booker Little on down, and it is certainly refreshing to hear originals such as "War And Peace," where a young improviser maintains melodic focus and collective coherence in something other than a strict AABA-chorus/solos form (www.solunarecords.com). Pier is an exceptionally gifted composer and improviser, whose oeuvre suggests a daring, very personal take on left-wing pianists such as Andrew Hill, Herbie Nichols and Cecil Taylor. Pier's rhythmic-harmonic language tends towards asymmetrical phrasing and a flowing approach to the rules of rhythmic engagement. Trumpeter Glassman distinguishes himself in Pier's three-horn arrangements, particularly in the company of tribal elder Roswell Rudd, whose trombone playing illuminates the shifting long forms of "Dawning Bird" and "Dead Ends." Pier's multi-directional writing is provocative throughout, echoing as it does the elemental ebb and flow of his own probing, wheels within wheels improvisations, an ever-morphing collage of contrasting parts. Swimmers is available from Amazon.com (http://www.amazon.com/exec/obidos/tg/detail/-/B00004WHLN/ref=m_art_li_1/103-3417386-5243807?v=glance&s=music) or the Downtown Music Gallery: 342 Bowery, New York, NY 10012-2408, [212] 473-0043 (www.dtmgallery.com).
DAWG POUND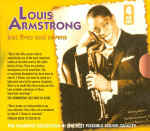 Louis Armstrong—The Complete Hot Five and Hot Seven Sessions (Columbia/Legacy)/ The Hot Fives & Sevens Box Set (JSP Records)
The road to hell is paved with good intentions. We've grown accustomed to traveling in first class with Columbia/Legacy lovingly annotated and engineered archival products, however in this case buyers beware (or buy some real jewel cases for these four CD as soon as you take off the shrink wrap) because while the annotations are first rate, the packaging accommodations for the actual CDs turn out to be steerage class. The other night, in the throes of a Louis Armstrong bender, I dug out my prized Legacy box set only to discover that a big splotch of clear gummy binder used to glue the faux old-time sepia manila slip covers to the book stock had run off and adhered to each CD—rendering them unplayable. Out of curiosity, I visited the Amazon.com web site and a number of chat rooms to see if anyone else had experienced similar heartbreak—and I was shocked to discover that nearly everyone had. Which is why it's our sad duty to consign this box set to the Dawg Pound.
Luckily, in the course of poking around for instant gratification, I found a superior set of replacement discs in the form of this JSP Records box set of the same materials on www.Amazon.com for half the price—and the sound proved much more to my liking, thus illustrating two different approaches to the restoration of ancient archival materials. The Columbia/Legacy approach was to digitize things in such a way as significantly reduce surface noise and increase gain—thus yielding a smoother, more laid back presentation—a welcome change from the zippy glare of early digital re-masterings. However, the approach taken by JPS mastering engineer John R. T. Davies was to accept the reality of surface noise as the aural tariff for retaining as much instrumental presence and detail as possible. The resulting sound is exceptionally live, clear and dynamic, pointing out just how good a job the original Okeh production team did in engineering the most vital, influential instrumental recordings of the 20th century (www.jsprecords.com).
[c]HIPSTER[n]
See also:
Dog Yummies - PICK OF THE LITTER
by Chip Stern
Dog Yummies - LETTING THE DAWGS OUT
by Chip Stern
Dog Yummies - TOP DAWG
by Chip Stern
Dog Yummies - GRAVY TRAIN
by Chip Stern
Dog Yummies
by Chip Stern
Dog Yummies - PUPPY CHOW AND DAWG POUND
by Chip Stern
Dog Yummies - WALKING THE DOG
by Chip Stern