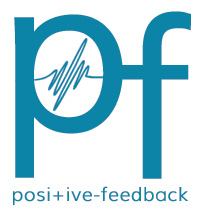 You are reading the older HTML site
Positive Feedback ISSUE 6
april/may 2003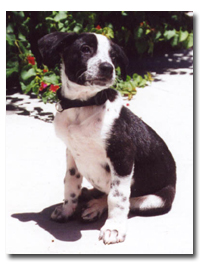 Dog Yummies
by Chip Stern
Chip's Private Stash of Audiophile Quality Reference Recordings
Patricia Barber - Verse (Blue Note/Premonition)
Not everyone finds Patricia Barber's offbeat synthesis of jazz and poetry as compelling as I do. Some find her beat generation tone poems overly stylized and affected, while others experience her singsong recitatives and mentholated phrasing funeral in mood. I don't share such reservations…Patricia Barber is the subversive, subterranean queen of cool, and Verse has already had its jersey retired—flying proudly in the rafters of the Dog Yummie Hall of Fame. I find Barber to be a gifted songwriter of unusual power and originality, with a moody modern jazz edge and a distinctive point of view, like a grad student on a merlot bender. On this, her fifth recording for Premonition (now distributed by Blue Note), she is concentrating less on her piano playing, and spending more time on vocalizing in that decidedly brunette, dark, declamatory manner, which makes for a larger, less cluttered sonic canvas and allows her key collaborator, the great engineer Jim Anderson, to fashion a heartwarmingly spacious, expansive, dynamic visions of a totally maxed out, almost idealized jazz acoustic. I mean, Anderson treats every track as a holographic tone poem unto itself, and as you learn the highways and byways of each track, you become aware at how skilled the engineer is at showcasing different aspects of stereo imaging, while achieving levels of bass extension, instrumental detail and soundstaging dimensionality that are damn near without equal. Barber's voice in particular has a woody, evocative, wide-open character—like the low register of a clarinet, floating serenely front and center in the mix, yet organically connected to the band as a whole. I find myself referencing the band's performance on "Pieces" every time I check out a new tweak or piece of gear, what with Neil Alger's spatial stereo guitar, Michael Arnopol's resounding bass and Joey Baron's astonishingly big, lifelike bass drum hits (you can practically see the air vibrating). All of the tracks are astonishingly lifelike, yet somewhat askew, with a distinctive spatial signature point of view. Verse is both a mesmerizing audiophile experience, and a singular emotional getaway. I listen to it all the time, until I am positively drunk with sound ( http://www.premonitionandmusic.com/html/pbarber/verse.html).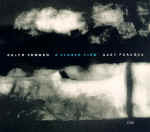 Ralph Towner/Gary Peacock—A Closer View (ECM)
Followers of my adventures in Stereophile are no doubt aware of the high esteem in which I regard the impeccable recording quality and otherworldly ambience, realistic instrumental timbres, extraordinary dynamics and holographic soundstaging of A Closer View.Invariably any piece of gear which makes it way into Phat Chance Studio gets thoroughly Ralphed. There are so many levels and layers to Ralph Towner's nylon string guitar sound, and this state of the art Manfred Eicher production frames his piano-like improves in an enormous acoustic space, yet Towner never sounds immersed in natural reverb and room resonances, but sweetly, clearly illuminated. And when Ralph goes off on a stately improvised flotation, bassist Gary Peacock is there to tether his balloons and anchor the bottom—hands down my favorite recording of an acoustic bass. Which is why when it comes to audiophile recordings, this is the most dawg of all the hounds in my aural menagerie.
What's the ECM secret? Because when Manfred Eicher and his brilliant collaborator, the engineer Jan Erik Kongshuag collaborate on an ECM recording project at Rainbow Studio in Oslo, Norway, they extend upon an honored audiophile tradition going back to the analog days of the early '70s. And long before the emergence of higher bit rates or upsampling, DVD-A or SACD formats, they figured out how to humanize the sound of a digital recording.
Ralph Towner (www.ralphtowner.com), a co-founder of the esteemed improvising ensemble Oregon (www.oregonband.com) is a musician's musician who has carved out a niche for himself as a composer and improviser employing a refined finger-style classical technique on both the nylon string guitar and the steel-string, acoustic 12-string (he is also a first–rate pianist and an innovative synthesizer player in a class with Zawinul and Lyle Mays, who cut his teeth as an adolescent on the trumpet). Gary Peacock, one of the all-time great bassists, has played with mainstream and avant-garde artists ranging from Paul Bley, Sonny Rollins and Albert Ayler to Tony Williams, Bill Frisell and Keith Jarrett. He possesses the kind of Scott LaFaro-like physical articulation and harmonic facility to range far and wide across the bass, but his immense sound is built upon a bold percussive foundation in the instrument's lower register. Their performances on A Closer View run the gamut from pure improvisations to brilliant set pieces such as "Mingusiana" and "Beppo," the latter being both a perfected example of realistic instrumental presence (listen to the incredible transient immediacy of Peacock's opening harmonics) and a deeply moving depiction of ambient space—its like disappearing into the lily pads in a Monet landscape. Words don't convey the sonic splendor of Eicher & Kongshaug's production values or the sheer musicality, harmonic richness, rhythmic intricacy of Towner's jazz conception—he is the Bill Evans of the nylon-string guitar…an underrated musical giant, and proceeding from A Closer View, you will find his output and that of so many other artists in the ECM catalog a thing of wonder (www.ecmrecords.com).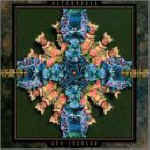 Jon Iverson—Alternesia (MA Recordings)
This veteran audio retailer and multi-percussionist has crafted a truly visceral audiophile, experience that references inspiration and instrumentation from the Balinese Gamelan tradition—without necessarily abiding by it classical verities. As such, the music on Alternesia brings to mind the perspective of a progressive rocker on a world beat cruise, and while there is nothing here to suggest the primal emotional slam or rhythmic complexity of the authentic item, this is most assuredly not the wispy, superficial work of a new age colonialist, either. Iverson is clearly inspired by the melodic percussive possibilities and complex textural sound signatures of these traditional instruments, particularly the metallic ones. To that end, his arrangements, especially "Metalanguage," evince a hypnotic chanting quality, against a richly reverberant soundstage, employing mostly acoustic instruments (and only a few samples) to achieve dramatic panning effects, ambient acoustical cues and room rocking low-end transients. Better yet, for the Luddites among you, this is a retro high tech analog recording, as Iverson employs a classic 16-track/two inch machine to impart a sense of low frequency tonality, dynamic range and vintage warmth that is all too rare in today's digital world—save on the odd live-to-½"/two-track analog recordings (www.marecordings.com).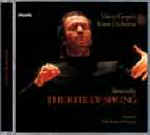 Valery Gergiev & The Kirov Orchestra—Stravinsky: The Rite of Spring (Phillips)
Swell, just what we need—yet another recording of Stravinsky's Rite of Spring. I'm sure the fanatics amongst you have several recordings of this modernist classic, a traditional reference disc for audiophiles. Well, for those who don't own any, and those amongst you on the lookout for perfected dog yummies, let me reassure you—this is a truly definitive interpretation, recorded on Jaap de Jong vacuum tube equipment at the Marinsky Theater in St. Petersburg, a ferocious, balls-to-the-wall, fervently Russian performance. Not that it lacks for subtlety, but Gergiev isn't' searching for any lost chords, either. The tempos are bright and brisk, without feeling rushed, and there is a defiantly aggressive, dancing quality to Stravinsky's most rhythmic passages. And while the recorded perspective conveys a broad, slightly distant image of the orchestra, the sound of the hall doesn't wash out dynamics in murky reflections, but enhances them, and when you experience the incredible transient power, realism and harmonic complexity of the bass drum and timpani hits, you'll know you've achieved audiophile nirvana. This recording has broken the back of several jive, over-priced audio rigs at a number of hi-fi shows, and offers a visceral, dependable reference point with which to gauge the speed, accuracy and dynamic headroom of high resolution audio systems.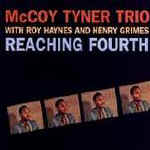 McCoy Tyner Trio—Reaching Fourth (Impulse!)
To some audiophile connoisseurs Rudy Van Gelder is next to God when it comes to the mojo and alchemy of jazz recordings as practiced in the earliest days of stereo (myself, I would nominate Roy DeNunn who made so many those late'50s Contemporary sessions come alive). Part of Van Gelder's cachet stems from the company he kept, such as Blue Note producers Alfred Lion and Francis Wolff and, on this recording, Impulse's A&R man Bob Thiele, who between them recorded a disproportionate number of historic sessions during the 1960s. However, in my experience, while the midrange depth and layering of Van Gelder sessions is emblematic of a "jazz sound", on some recordings (such as Sam Rivers' Fuchsia Swing Song) there is a noticeable absence of low end focus and energy, and drummers often sound as if they were all hands, and no feet (years later many listeners have commented about the disproportionate top-end emphasis on Blue Note's Rudy Van Gelder Edition series of remasterings).
Still, there is no denying Van Gelder's contribution to the way we hear, and on some of the simpler recording dates, sans horns, like this magnificent trio recital from the fall of 1962, music and technology come together in magical ways. As is his wont, Van Gelder pans Tyner's piano hard left, Roy Haynes drums hard right and Henry Grimes bass just right of center. The piano sound is punchy and clear (and Tyner swings his butt off) but for all the percussive power the sound is so point source, it lacks a certain dimensionality we've come to expect in more modern stereo recordings—might as well be a single-miced guitar amp or an upright piano. Still, it is very organic and live sounding in the context of the time and technology. Where Van Gelder really excels is in his intimate portrayal of Haynes' crackling snare drum and riveted "sizzle" ride cymbal, and in capturing the tensile strength, percussive impact, burnished tone and formidable beat of this legendary bassist—to particular effect on the jumping swing of "Have You Met Miss Jones," the chanting vamp and release of "Old Devil Moon" and the down and dirty groove of "Blues Back," where Grimes' woody solo presence is utterly palpable and live from my listening chair. All the more moving when you consider that Henry Grimes was the Judge Crater of the upright bass, having dropped out of the scene and literally off the face of the Earth in the late '60s, never to be heard from again…long presumed dead.
Then late in 2002, a story in the Winter edition of the magazine Signal To Noise (www.signaltonoisemagazine.org) documented how Marshall Marrotte—and Athens, Georgia social worker and music fan—had tracked Grimes down to a little efficiency room at an SRO hotel in Los Angeles, where he conducted a very moving interview. Now living on his Social Security check, Grimed bailed out of the New York Jazz scene in 1968 because he couldn't make a living, moved to the West Coast where he played around San Francisco and Los Angeles, studied acting and ultimately sold his bass in 1970—spending the next eight years of his life on medication to bring him through a severe bout with mental illness. Was even homeless for a while. When the word got out that Henry Grimes was alive, the bass playing community rallied round him. New York jazzman William Parker donated an instrument and the master technicians at David Gage String Repair (www.davidgage.com) refurbished this acoustic bass and shipped it gratis to Grimes. Now, in the winter of his life, Henry Grimes is working his way back on to the jazz scene—surely one of the most heartwarming stories of 2003. A conjugal visit with Reaching Fourth will give you a clear notion as to what all the excitement is about, to which I would add another great Van Gelder session for Impulse, drummer Roy Haynes' Out of The Afternoon, featuring Grimes on bass, Tommy Flanagan on piano and the legendary Roland Kirk on tenor, manzello, stritch and flute. We'll revisit the recordings of Henry Grimes in future columns, but in the meantime you can check out Michael Fitzgerald's exhaustive discography of this jazz innovator elsewhere on the web (http://www.eclipse.net/~fitzgera/grimes/hghome.htm).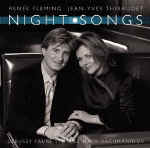 Renée Fleming/Jean-Yves Thibaudet—Night Songs (Decca)
I'm not much of an opera buff, nor I suspect are most of you. Still, I own a fair share of opera recordings, and in my time I've seen my share of live productions. For real aficionados, however, opera is like their life's work—an all-encompassing art form (with its own specialized tastes and reference points, and little tolerance for part-time fans). Whereas for me, my main focus is American music: jazz and blues and rock and country and folk and Tin Pan Alley. I cherish the emotion of the song every bit as much as the sheer quality of the instrument. I love the great song stylists as much as great singers. My favorite vocalists? Gee, let's see. There's the three Bs. Bach, Beethoven and Brahms? Nope, those great 1960s vocal groups, the Beach Boys, the Beatles and the Byrds. Among individual vocalists it'd have to be Louis Armstrong, Patsy Cline, Robert Johnson, Paul Robeson, Nat "King" Cole, Billie Holiday, Frank Sinatra, B.B. King, Hank Williams, Joni Mitchell, Emmy Lou Harris, Muddy Waters, Aretha Franklin, Ella Fitzgerald, Dinah Washington, Sarah Vaughan...
Now while those last four gals were great stylists, they could also flat out sing. And so can Renee Fleming (www.renee-fleming.com). I first heard her on Bel Canto (Decca) and was transported by her talent...although my hard core opera buddies told me that if I wanted to hear real singing in the Bel Canto tradition, I should check out Joan Sutherland (see what I mean). Be that as it may, on the five-alarm conclusion to Donizetti's "Lucretia Borgia," Fleming hit an electrifying high Eb and held it for what seemed like an eternity—shades of Louis Armstrong on "West End Blues." I literally jumped out of my chair; I mean, My God! I'd never heard singing like that in my life!
Her articulation and intonation are remarkable. Fleming zeroes in on the liquid cherry center of every note like a laser, revealing the inner radiance and emotional content of great melodies in a manner that mark her as something more than a great singer—her voice is like a golden arrow aimed directly at your heart. And no cheesy vibrato, either—there's an elemental purity and clarity to this great natural instrument, disciplined and distilled to the nth degree. Beginning with Bel Canto and continuing with the DVD Renée Fleming (Decca, directed by Tony Palmer), I was inspired to go on a Renée Fleming bender, in search of one truly perfected reference recording. I was looking for simpler instrumentation, where the voice floated out front like an iridescent blue balloon in some French art movie about the moon. I finally settled on Night Songs, a gorgeously recorded recital with a rich, spacious acoustic, which focuses on more modern aspects of the art song-operatic repertoire outside of the Italian tradition. Fleming is accompanied by pianist Jean-Yves Thibaudet, who plays with a marvelous range of inflections on what is by and large a very ruminative, intimate selection of songs from composers Gabriel Fauré, Claude Debussy, Joseph Marx, Richard Strauss and Serge Rachmaninov. The piano sound is exceptionally rounded and warm, with a shimmering, pastel-like quality, and Night Songs' deep, dimensional acoustic underscores Fleming's glowing spiritual presence and sheer power over a wide range of pitch and dynamics. By and large there's a quiet fire to the lunar trajectory of these performances, particularly the Debussy and Strauss, but those looking for the occasional bolt of lightning will find plenty to love in Fleming's bravura interpretation of Strauss' "Cäcilie."
[c]HIPSTER[n]
See also:
Dog Yummies - PICK OF THE LITTER
by Chip Stern
Dog Yummies - LETTING THE DAWGS OUT
by Chip Stern
Dog Yummies - TOP DAWG
by Chip Stern
Dog Yummies - GRAVY TRAIN
by Chip Stern
Dog Yummies
by Chip Stern
Dog Yummies - PUPPY CHOW AND DAWG POUND
by Chip Stern
Dog Yummies - WALKING THE DOG
by Chip Stern