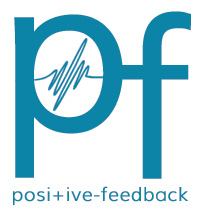 You are reading the older HTML site
Positive Feedback ISSUE 6
april/may 2003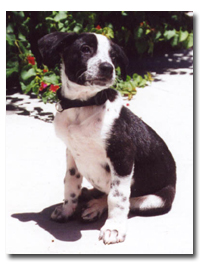 Dog Yummies - PICK OF THE LITTER
Exceptional Recordings & Performances, For High Resolution Audio Systems
(Spring 2003)
by Chip Stern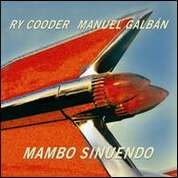 Ry Cooder/Manuel Galban - Mambo Sinuendo (Nonesuch)
Given his predilection for roots music of every persuasion, and his meticulous attention to good sonics, Ry Cooder (www.ryland-cooder.com) has long been a favorite of moviemakers and audiophiles alike. Cooder is a great storyteller, and his recordings evince a cinematographer's eye for color, light, shading and depth of image. So any time a new Ry Cooder crosses our portals, audiophiles take notice.
Well, Mambo Sinuendo rocks! This is cruising music of the Gods, but it ain't your father's Oldsmobile. From the dreamy, reverberant southwestern airs of "Drume Negrita" to the psychedelic twangeroo of "Bolero Sonambulo," there's an elusive yet oddly familiar aura to these border town collaborations between the catalytic Californian, Ry Cooder, and the legendary Cuban Telecaster-titan, Manuel Galban. Much as Ry Cooder's critically acclaimed Water Lilly Acoustics (www.waterlilyacoustics.com) collaborations with V.M. Bhatt (A Meeting by the River) and Ronu Majumdar (Hollow Bamboo) suggested the possibility of an accord between western blues and eastern ragas, this joyous cultural collision between producer/guitarist Cooder and guitarist/pianist/organist Manuel Galban is much more than a reconciliation between North and South American sensibilities—this is an authentic Southern Californian-Pachuco sci-fi retro take on the roots rock-Yoruba mojo, nostalgic as it is for a time that never was.
You see, Mambo Sinuendo represents the expressive fulfillment of a still born musical synthesis between cutting edge Cuban guitar bands, and Cold War American pop, jazz, country and blues… all simply reeking of iconic '50s memorabilia: neon signs, cheeseburger drive-ins, huge gas guzzling cars with bold illuminated shark fins, and big old Fender Amps outfitted with vintage reverb and tremolo effects. Imagine if Jimi Hendrix, Gil Evans, Carl Perkins and Bob Marley had collaborated with Dick Dale, Henry Mancini, Duane Eddy and Prez Prado to concoct some unimaginably great surf music. The manner in which producer Cooder has balanced acoustic and electric textures, and exploited soundstaging depth to convey a realistic acoustic-electric venue, makes Mambo Sinuendo an extraordinary technical achievement. And musically, Ry has really hit the jackpot with this band, anchored by the great drummer Jim Keltner (a long-time collaborator) and oftentimes including bass, congas and a second drummer-percussionist as well as the two guitarists. Cooder by and large, plays to Galban's strengths and lets the spotlight shine on the Cuban's jangling lines and chords, adding strategic dabs of color in the form of his own humid chording on plectrum and slide instruments, vocals, Afro-Cuban percussive colors and even a taste of Tijuana Brass (courtesy of trumpeter Herb Alpert). And provocative echoes of our own pop music racial memory abound throughout Mambo Sinuendo, such as a witty paraphrase of the Sandpipers' "Guantanamera" on "Échale Salsita," the hoochie coochie chachacha of Prez Prado's "Patricia", the tawdry rose sangria shuffle of "La Luna En Tu Mirada" and the unrequited romance of "Secret Love". Mambo Sinuendo is a sonically exotic, utterly involving experience for trancing or dancing (www.nonesuch.com).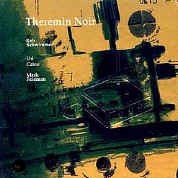 Rob Schwimmer/Uri Caine/Mark Feldman - Theremin Noir (November Music)
Musically, keyboardist-multi-instrumentalist Rob Schwimmer has always had a mischievous sense of humor (as with the dead-on musical parodies he and Mark Stewart stage under the aegis of Polygraph Lounge), but he doesn't play things for laughs on Theremin Noir. No, this is darkly evocative modern chamber music, with a healthy dollop of improvisation, and exceptional sonics to boot. Teaming with such borderless musicians as pianist Uri Caine and violinist Mark Feldman (both of whom have extensive experience in a variety of classical and jazz contexts), Schwimmer employs the Moog Etherwave Theremin (www.moogmusic.com/cgi-local/SoftCart.100.exe/?E+scstore), accordion, waterphone, daxophone and a variety of musical toys to add colorations to their round robin exchanges and tight arrangements—but mostly to stand front and center as the trio's poignant vocal presence. And yes, I do mean vocal, because while Schwimmer only occasionally exploits the theremin for its ability to produce goofy sci-fi suggestions of things which go bump in the night ("Parade on Mars"), he recognizes the lyric qualities this under-appreciated antecedent to the modern synthesizer can bring to acoustic settings... which is what makes Theremin Noir so unique in the recorded annals of the theremin.
So if you're on the prowl for sound effects (which is what most people generally associate with the theremin…when they think of it as all) go dig out your Raymond Scott CDs, because Schwimmer's repertoire is rife with post–modern instrumental settings, including several fascinating interpretations of thematic highlights culled from the oeuvre of film composer Bernard Hermann (www.uib.no/herrmann), who created an astonishing musical-psychological subtext for director Alfred Hitchcock's greatest films (and who himself employed a theremin to excellent effect in his score to Robert Wise's 1951 sci-fi classic, The Day The Earth Stood Still). On Schwimmer's exceptionally moving variations to the main theme from Hitchcock's Marnie, and all through the shadowy romantic changes of his own "Twilight Landscape," Schwimmer navigates the theremin with the operatic aplomb of an accomplished mezzo-soprano, while on "Waltz For Clara" he employs an accordion to convey a certain gypsy-on-the-boulevard character to this heartfelt tribute to the late Clara Rockmore (the theremin's most visionary practitioner). Collaborators Caine and Feldman play with nuanced intensity throughout; the perspective of the piano is a tad distant, yet rendered with nice detail and dynamic snap, while the soundstaging depth and lateral imaging is such that the overtone series of the violin and theremin are often interchangeable, though each is clearly delineated in the mix—as such, Theremin Noir will offer some useful insights as to the resolution capabilities of your loudspeaker's tweeter (www.polygraphlounge.com).
[c]HIPSTER[n]
See also:
Dog Yummies - PICK OF THE LITTER
by Chip Stern
Dog Yummies - LETTING THE DAWGS OUT
by Chip Stern
Dog Yummies - TOP DAWG
by Chip Stern
Dog Yummies - GRAVY TRAIN
by Chip Stern
Dog Yummies
by Chip Stern
Dog Yummies - PUPPY CHOW AND DAWG POUND
by Chip Stern
Dog Yummies - WALKING THE DOG
by Chip Stern